Fully automate the manufacturing process with no human intervention
June 26, 2018 | 4:53 pm CDT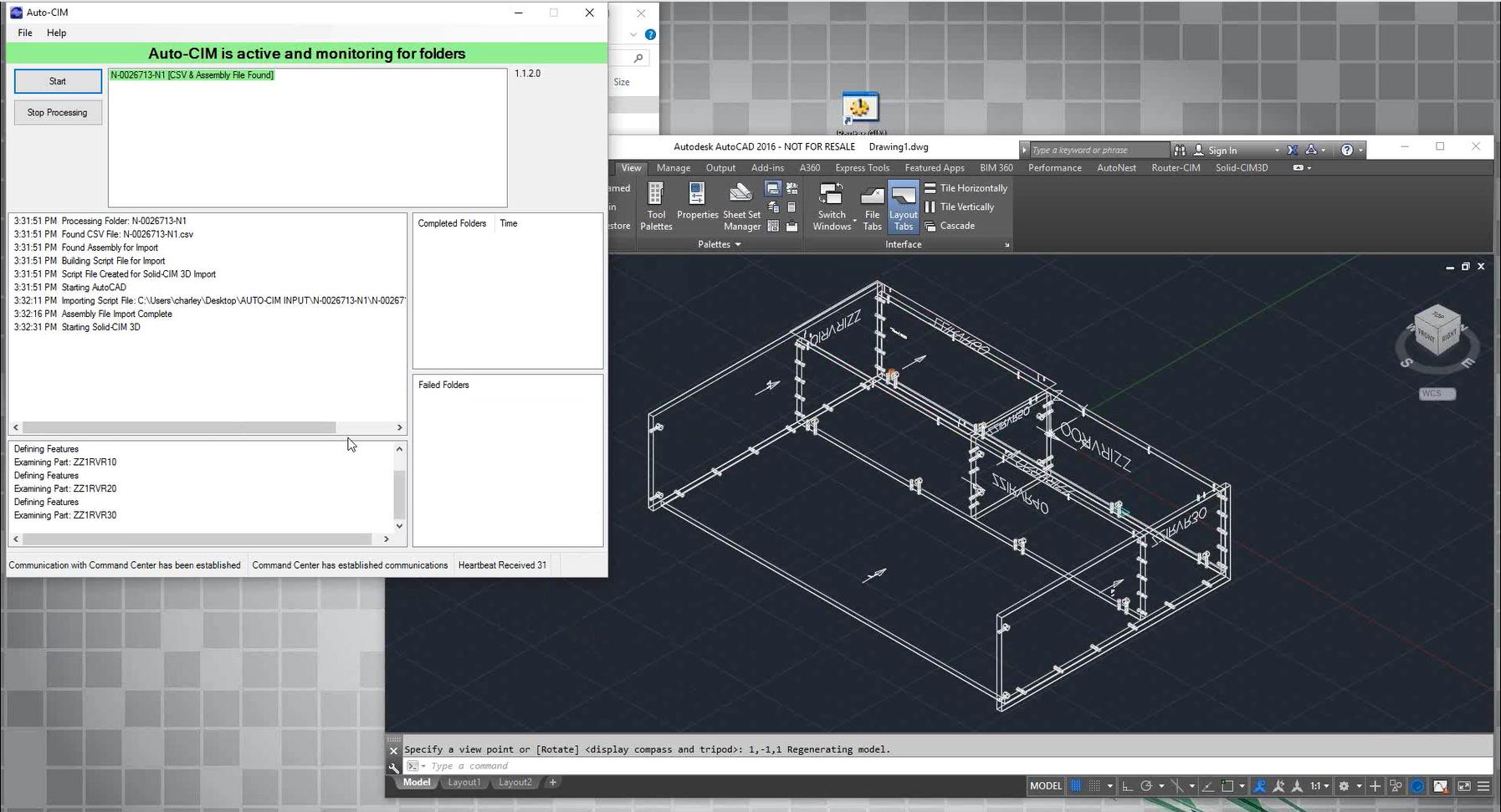 Eliminating the need for human intervention, Auto-CIM by CIM-Tech automates the design to production process for one machine or several at the same time. It is capable of converting a solid 3D model into 2D drawings while producing machine ready numerical control (NC) codes, the programming language used to tell CNC machines what to do. Auto-CIM is a
2018 IWF Challengers finalist
.
The software is programmed to notify CNC operators by email during each step of the processing. It will message the user with relevant notifications to ensure that the required processing has started, any deviations or errors that may have occurred, and when the Auto-CIM process has been completed. These notifications allow for consistent connection to the programming process and by removing the need for CNC technicians to manually process each part, programming times are reportedly reduced.
"Prior to having Auto-CIM, manufacturers would run each job individually," says Sheldon Prom, CIM-Tech applications engineer. "With the use of Auto-CIM, the technicians can [now] drag jobs into a queue and the software will run the jobs automatically through Router-CIM and Solid-CIM without any human intervention."
It will monitor a folder for solid models and process the model automatically through Solid-CIM 3D, CIM-Tech's solution for programming or nesting 3D solid parts and assemblies from AutoCAD. It will then automatically place tool paths on all parts and send the NC code files to a location of the user's choosing. It also allows for veneer and grain matching directly out of Solid-CIM 3D to ensure that parts are nested together.
Auto-CIM is able to export individual drawing files, and creates a custom comma separated values (CSV) file to import into the Router-CIM Automation Suite, CIM-Tech's complete CNC programming solution. The CSV file allows tabular data consisting of numbers and text to be stored as plain text. Each line of the file is a data record and each record consists of one or more fields, separated by commas.
According to the founders of CIM-Tech, a CNC machine is only as good as the ability to program it. Established in 1986, CIM-Tech is based on the concept that Computer Integrated Manufacturing (CIM) is needed to bridge the gap between Computer Aided Design (CAD) and Computer Aided Manufacturing (CAM).
Have something to say? Share your thoughts with us in the comments below.