Take a deep dive into CNC machining
June 3, 2022 | 4:06 pm CDT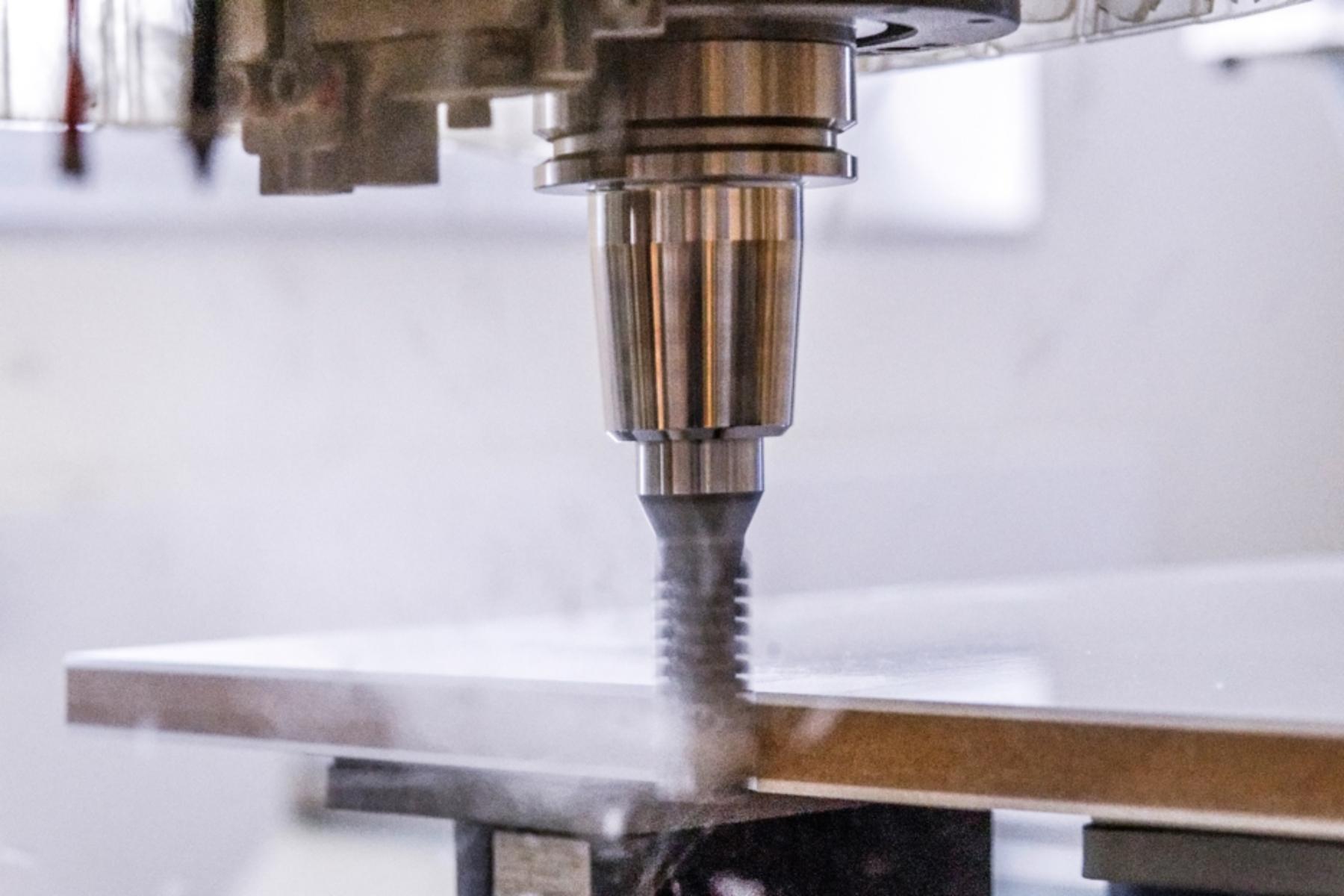 Photo By Leitz Tooling
CNC machining centers have become as common as table saws once were in woodworking operations, and for some shops, table saws have been cast aside and relegated to a few random cuts as the CNC takes center stage.
In that context, it's only fitting that Woodworking Network is hosting an all-day CNC Symposium at IWF Atlanta 2022 on August 22, the day before the general show opens to regular attendees. The CNC Symposium, which runs from 9 a.m. to 4:30 p.m., is designed to give attendees unparalleled in-depth information.
Buying your first CNC
The program opens with detailed discussion on buying your first CNC presented by Ryan Patterson from ShopBot and experts from Casadei-Busellato at JKL Machinery, a symposium sponsor. The presentations are expected to be a nuts-and-bolts discussion about what you need to know to select your first CNC router and get started in CNC manufacturing, including an overview of entry-level machines, matching the right machine to your operation, how to calculate your return on investment, and how to connect with community and support to grow in CNC manufacturing.
Software for CNC manufacturing
High-tech machinery is worthless without good software to drive it, but it's also a problem if you are running automated machinery with an antiquated manual production flow and machines that won't talk to each other or the front office. Bern Delille from Ardis and Ken Frye from KCD, a symposium sponsor, will address these issues and more. Topics will include matching software to your operation, how software connects design to manufacturing, and how to use software effectively as a sales tool working with customers. Mozaik software is also a sponsor.
Getting the most from tooling
Everybody talks about machine specifications, but too few delve deeply into the important role tooling plays in CNC success. You need to understand how to calculate chip loads and feed rates, how to manage your tooling, and what common kinds of tooling are available. Mark Alster from Leitz will share his many years of expertise.
Nesting vs. pod and rails
In full production CNC machines for woodworking, there is a fundamental divide between machines set up for nested-base production using a full-size vacuum hold-down table, and machines set up with movable pods and rails to secure parts for machining. Whether you choose one over the other has a lot to do with your decisions on what machines to buy. Experts from Castaly, which is a symposium sponsor and offers both types of machine, will be available to answer questions.
Ready for additive manufacturing?
Historically, most woodworking processes have been subtractive, taking trees, removing material to make lumber, and removing more material to make finished products. But new technology is bringing CNC additive processes to woodworking. Brent East, from Thermwood, a symposium sponsor and perhaps the nation's largest manufacturer of large-scale additive manufacturing units, will give an overview of 3D printing on a large scale and why you should keep abreast of this dynamic technology.
What they don't tell you
Capping off the symposium, experts from Oneida Air Systems will talk specifically about dust collection requirements for CNC machines and what you need to know for best performance. Other experts will talk about vacuum hold-downs and the equipment required to achieve maximum performance and safety for your CNC machining. We'll also consider a brief overview of issues related to feeding and off-loading your CNC.
Networking lunch, reception
A networking lunch will give attendees more face-to-face time to get to know each other and share solutions. After the symposium, all attendees are invited to the 40 Under 40 reception which honors the up-and-coming generation that is driving our industry forward.
CNC Factory is also a symposium sponsor and will provide information during the full-day event.
To register or obtain more information, visit iwfatlanta.com/education/conference/.
Have something to say? Share your thoughts with us in the comments below.