Woodwork Career Alliance to present How to Train Woodworkers workshop at IWF
April 28, 2022 | 11:54 am CDT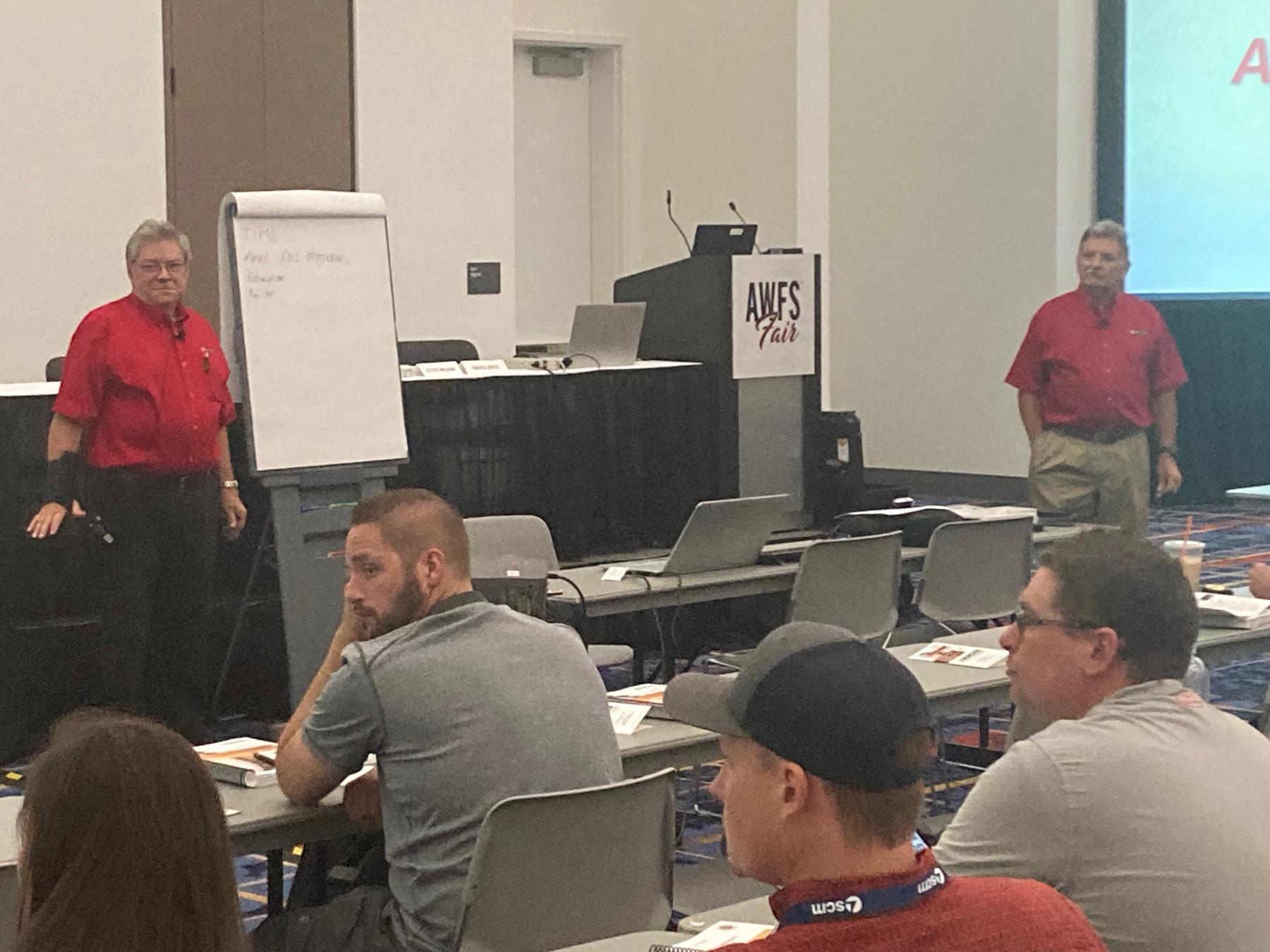 NELLYSFORD, Va. – Two representatives of the Woodwork Career Alliance of North America (WCA) will present a nuts-and-bolts workshop focused on helping woodworking companies develop effective in-house training programs at the 2022 International Woodworking Fair.
The session, "Building a Training Program for Your Workers," will be led by Scott Nelson, president of the WCA, and Bruce Spitz, former owner of Classic Millwork & Products and a member of the WCA Board of Directors. It is scheduled for 9:00 a.m. to 12:00 p.m. on Aug. 25 at the Georgia World Congress Center.
During the workshop, attendees will receive guidance for creating the first-year training template for new hires based on their production shop's unique needs and incorporating the WCA Skill Standards.
They will also learn how to:
Develop a pre-hire test required for job candidates before employment;
Identify the knowledge base skills and machine skills required in the first two years of a hire's employment;
Identify the company's requirements to be accomplished in 30, 60, 90 days, six months, and the end of 1 year;
Develop a method of training that is best suited for their company and create standard operating procedures to facilitate the training program; and
Access quality training resources.
Attendees of this program are eligible for a $100 discount on a one-year MANufacturing™ membership of the WCA, a 40 percent savings.
"According to a workforce study we helped conduct last year, 40 percent of woodworking companies have no established formal training program for their production workers. Most companies rely on one-on-one mentorship, which can detract from production output," Nelson said. "Considering how challenging it is to find and retain qualified workers, it really is essential that companies develop in-house training programs tailored to their specific requirements to minimize hiring headaches and hiccups on the shop floor."
Interested persons can register to attend the session, WRK2, at IWFAtlanta.com.
About the Woodwork Career Alliance
The Woodwork Career Alliance of North America was founded in 2007 as a 501(c)(3) non-profit corporation and is governed by a volunteer board of directors. The WCA's mission is to develop and administer a unified set of Skill Standards for the wood products industry. Since 2011, WCA has developed observable and measurable performance standards and assessments for more than 300 woodworking machine operations.
In addition, WCA has issued over 4,000 Passport credentials, a portable, personal permanent record documenting each holder's record of woodworking skill achievements. More than 150 high schools and post-secondary schools throughout North America are WCA EDUcation™ members and a growing number of woodworking companies have joined the WCA as MANufacturing™ members. To learn more about the WCA and how to get involved with its programs, including sponsorship opportunities, visit WoodworkCareer.org.
Have something to say? Share your thoughts with us in the comments below.