IWF announces 2018 Challengers Award winners
August 22, 2018 | 11:48 am CDT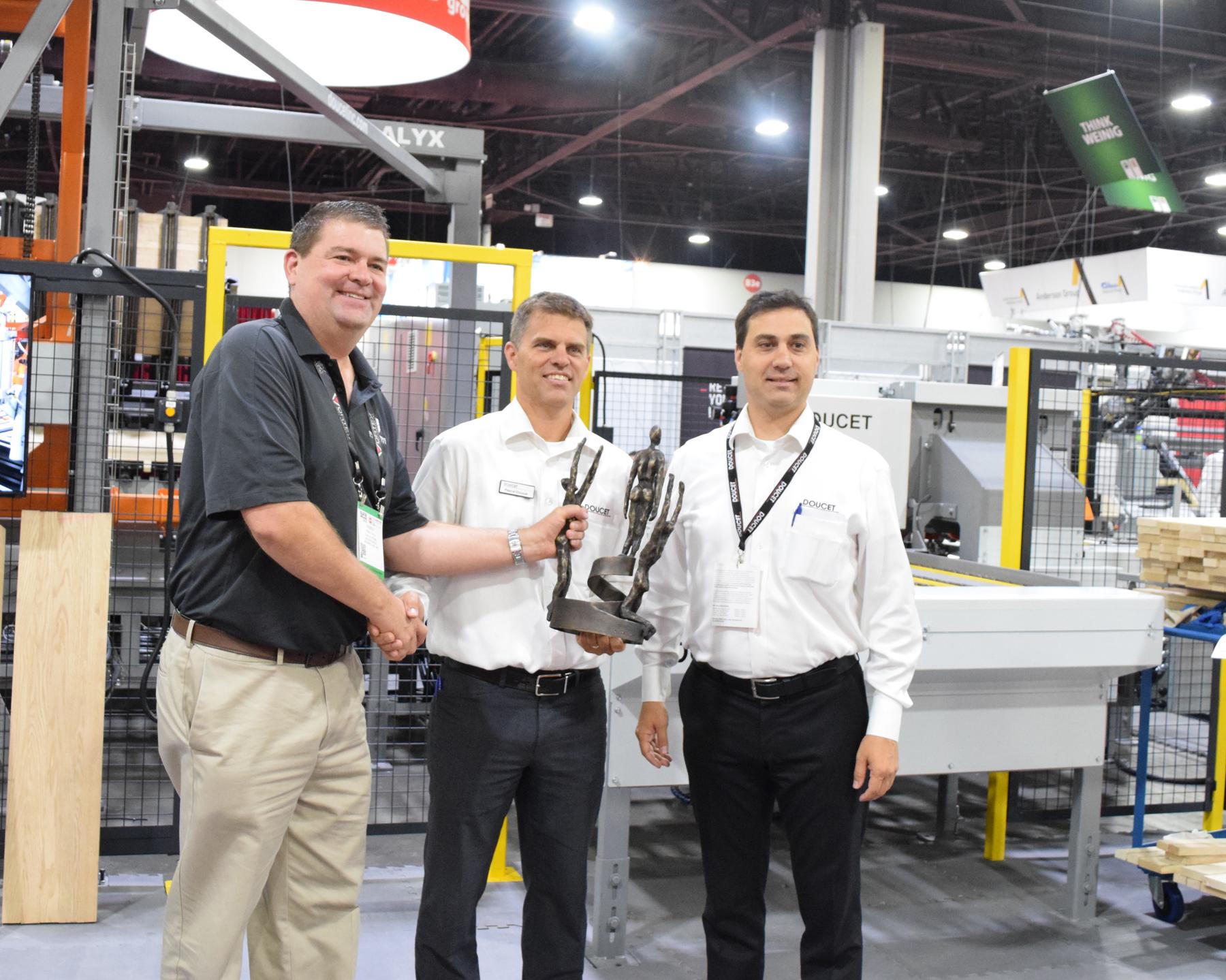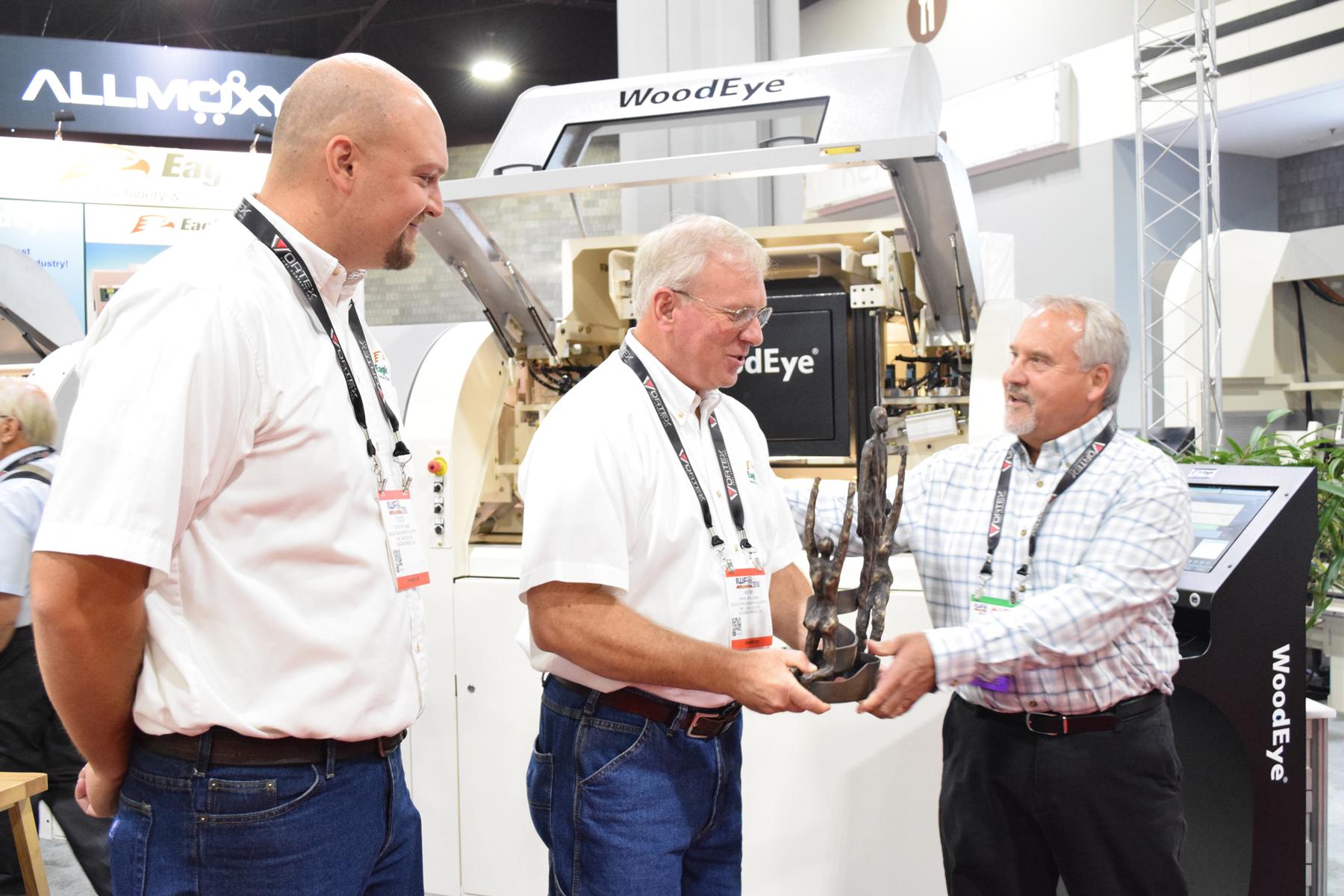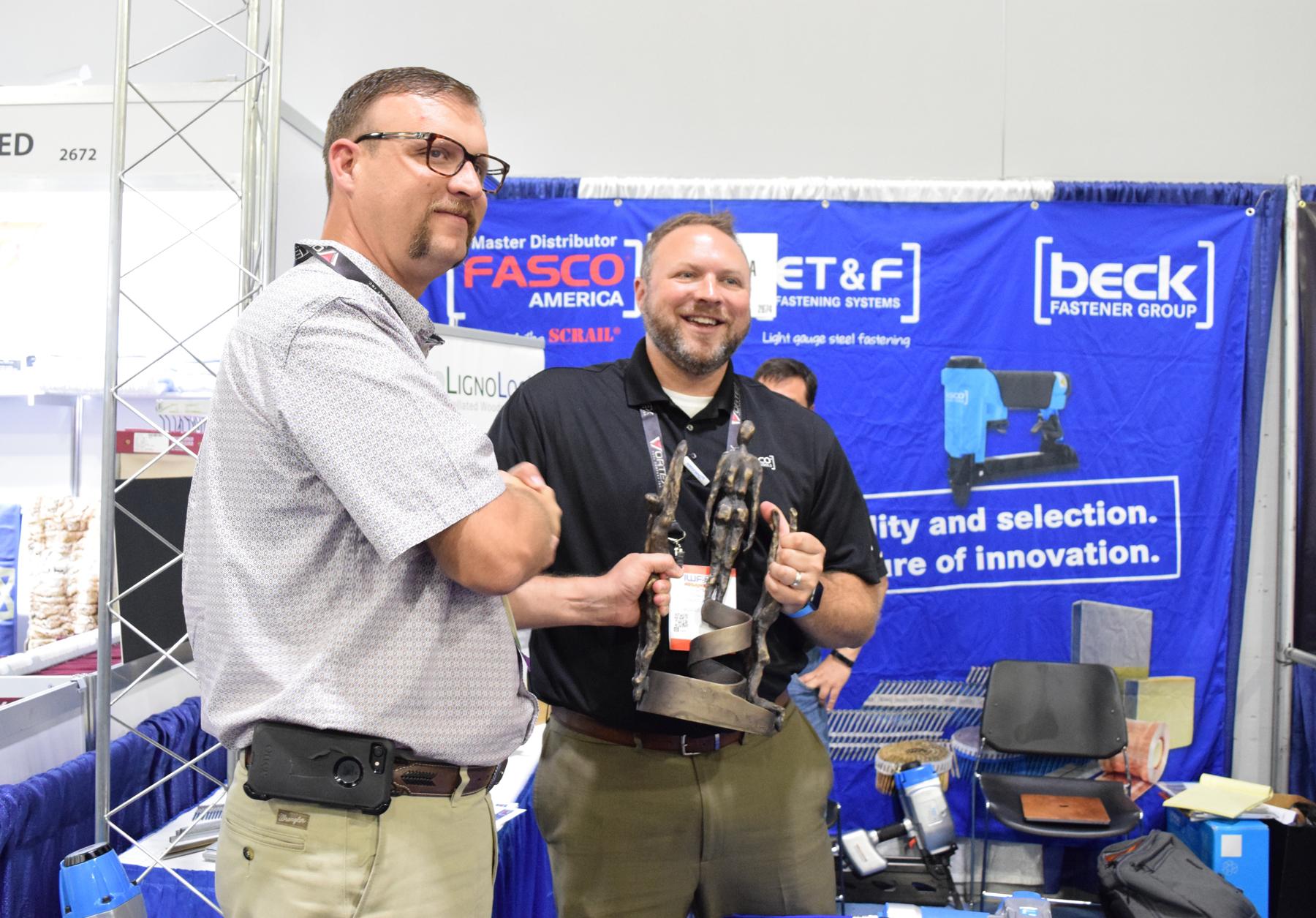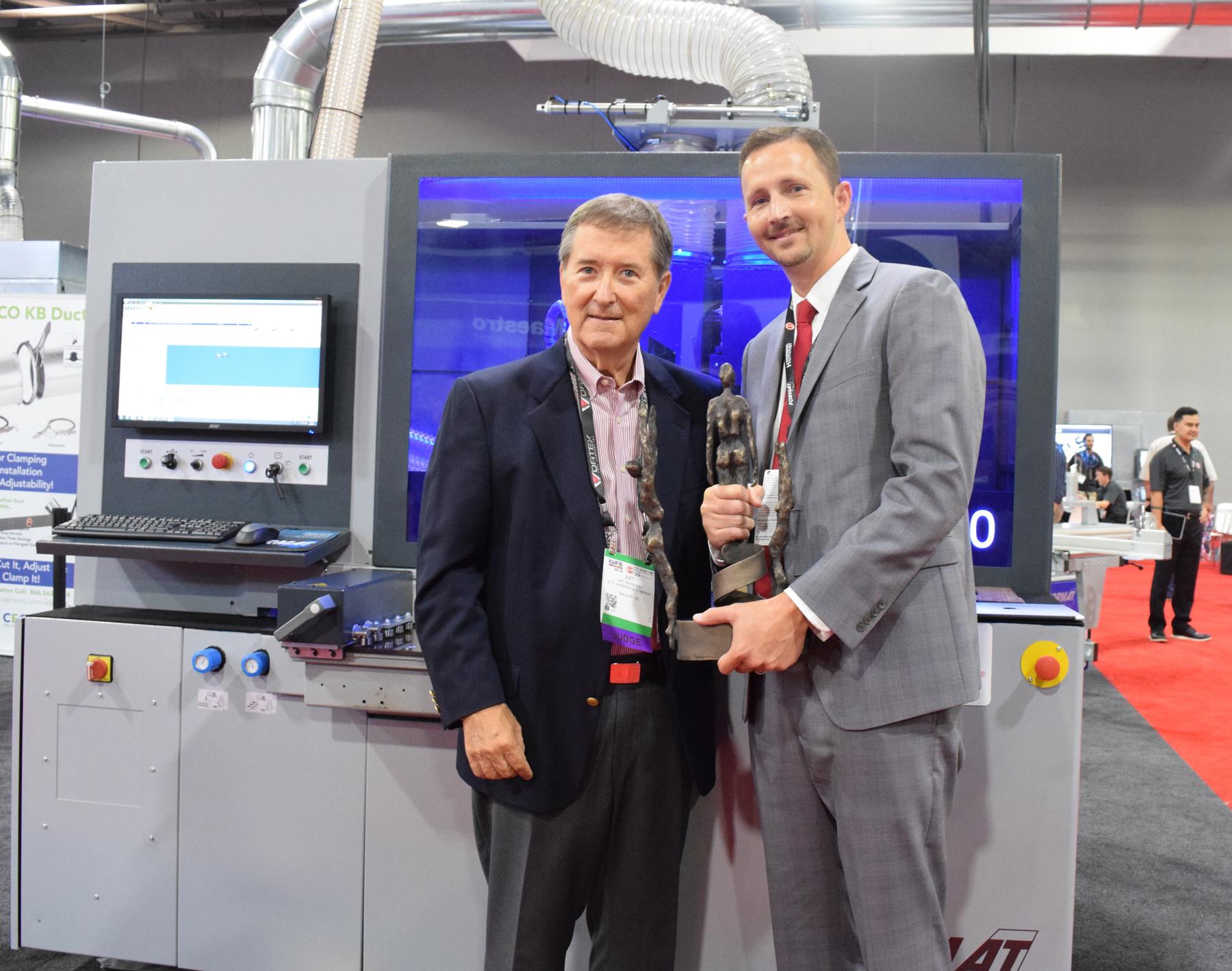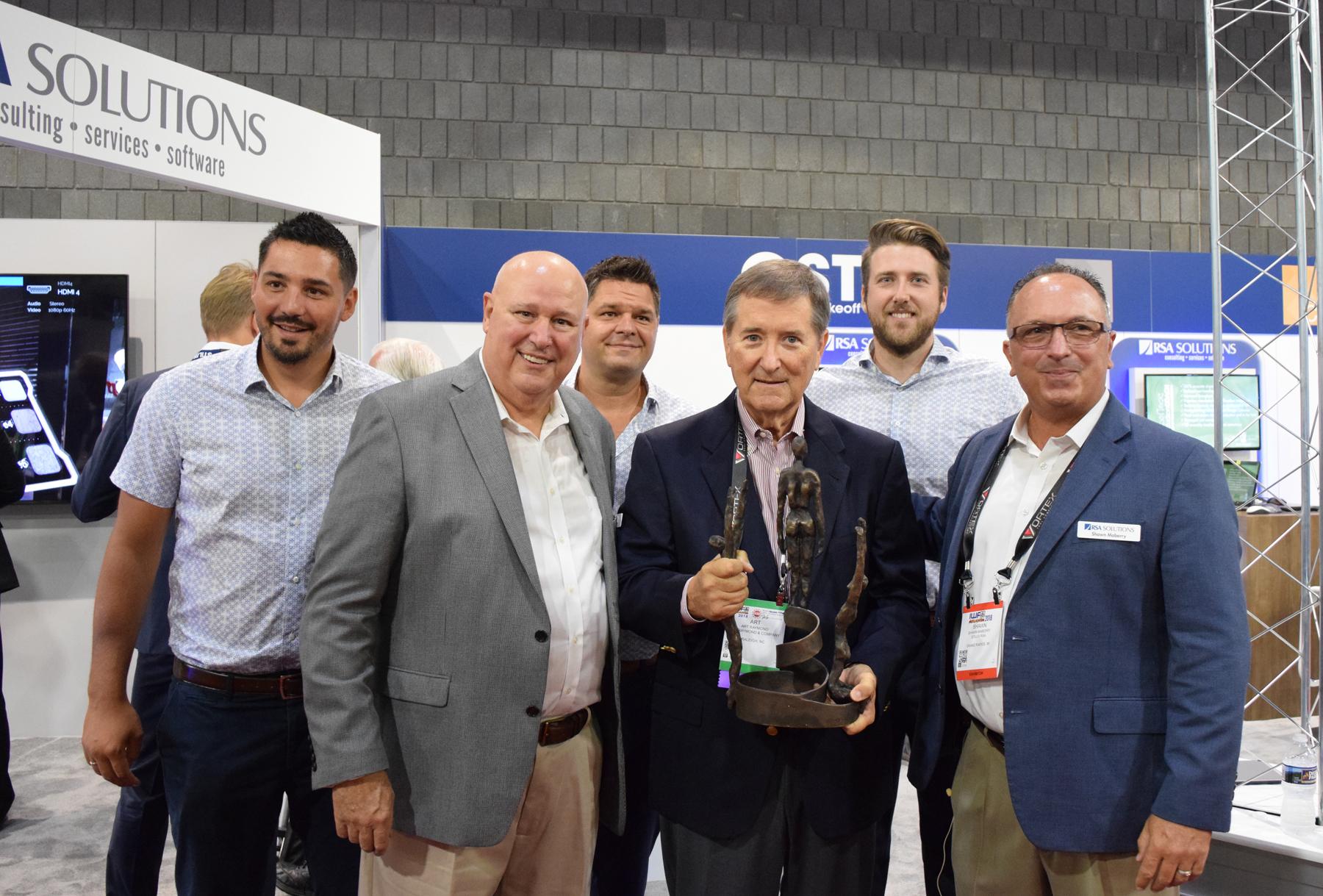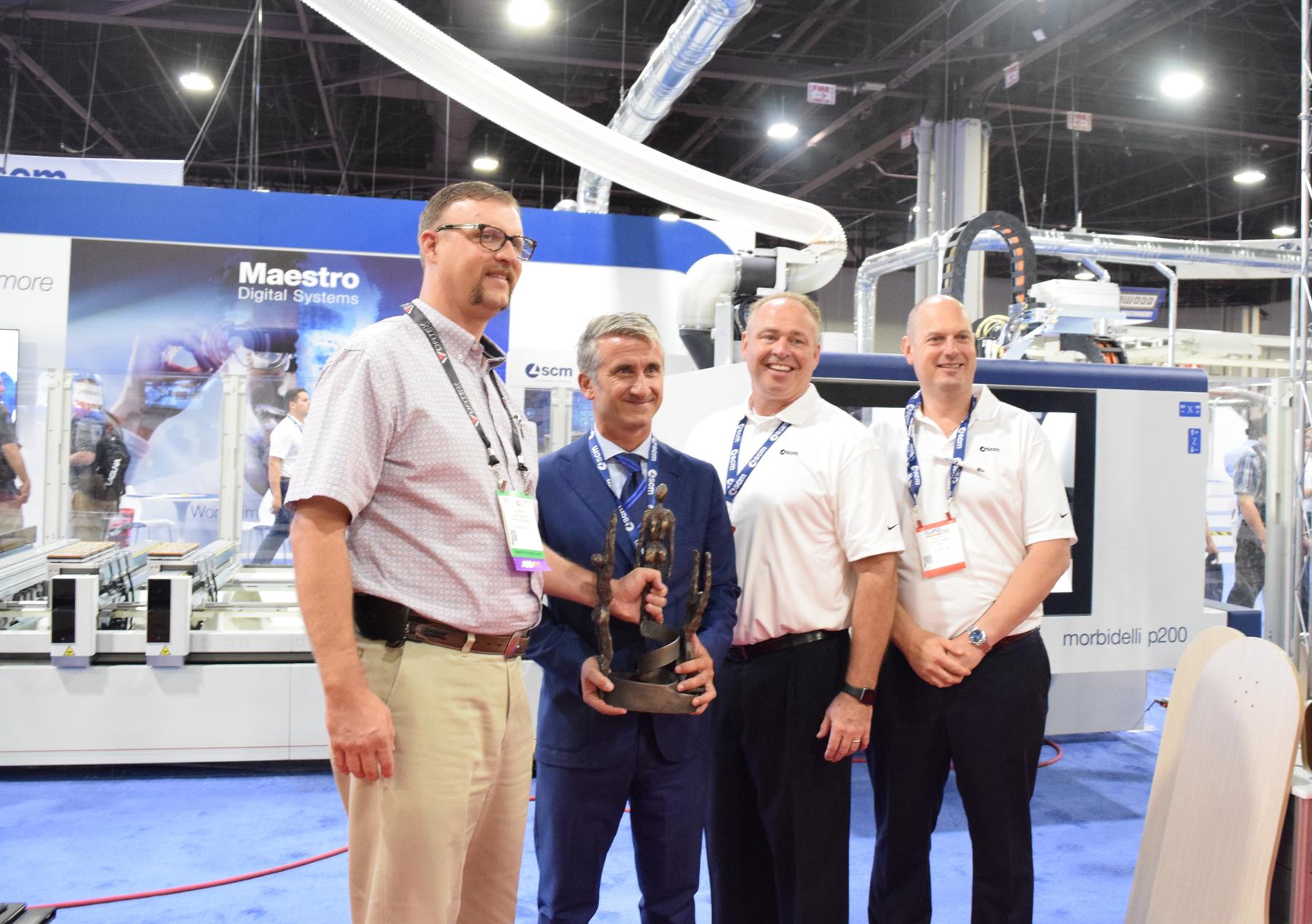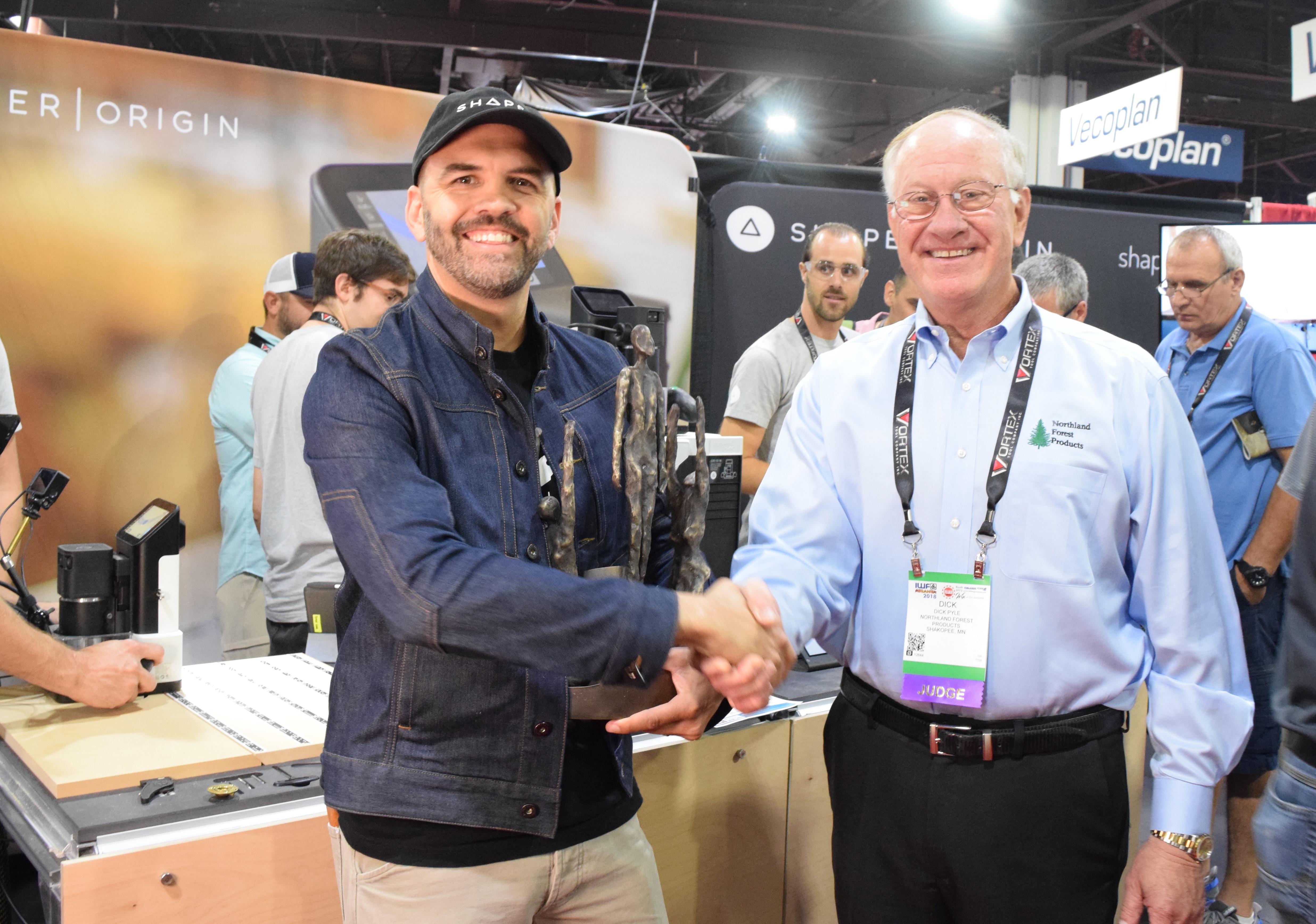 ATLANTA – Winners of the 2018 Challengers Distinguished Achievement Award were announced Aug. 22 during the International Woodworking Fair.  The Challengers Award promotes the development of innovative new technology in woodworking machinery, supplies, and services for the furniture, kitchen cabinets, architectural woodwork, store fixture, upholstery, or specialty and general wood product industries.
Selected from a field of 23 finalists, the 2018 award-winning companies and products are below:
Doucet Machineries' ALYX is an automated clamp carrier loader system for high volume gluing application, panel preparation, and loading and unloading of the machine. The complete cycle time for one loading and glue application sequence is estimated at 80 seconds or less with only one operator at the panel preparation position, another partial operator is managing the material input and output.The company says the ALYX's modular design allows it to be added to an existing clamp carrier or to be integrated in Doucet's SRX hydraulic clamp carrier. Booth 5535
Eagle Machinery & Supply's EagleEye Talon Vision Saw combines two-sided, vision-based defect scanning with high-speed crosscutting in a single machine. According to the company, the integration of these two processes allow for greater accessibility for ease of calibration and machine maintenance, along with easy access to scanning hardware. The EagleEye also eliminates buffering and sequencing between the scanner and saw, which results in fewer production stoppages. Booth 4466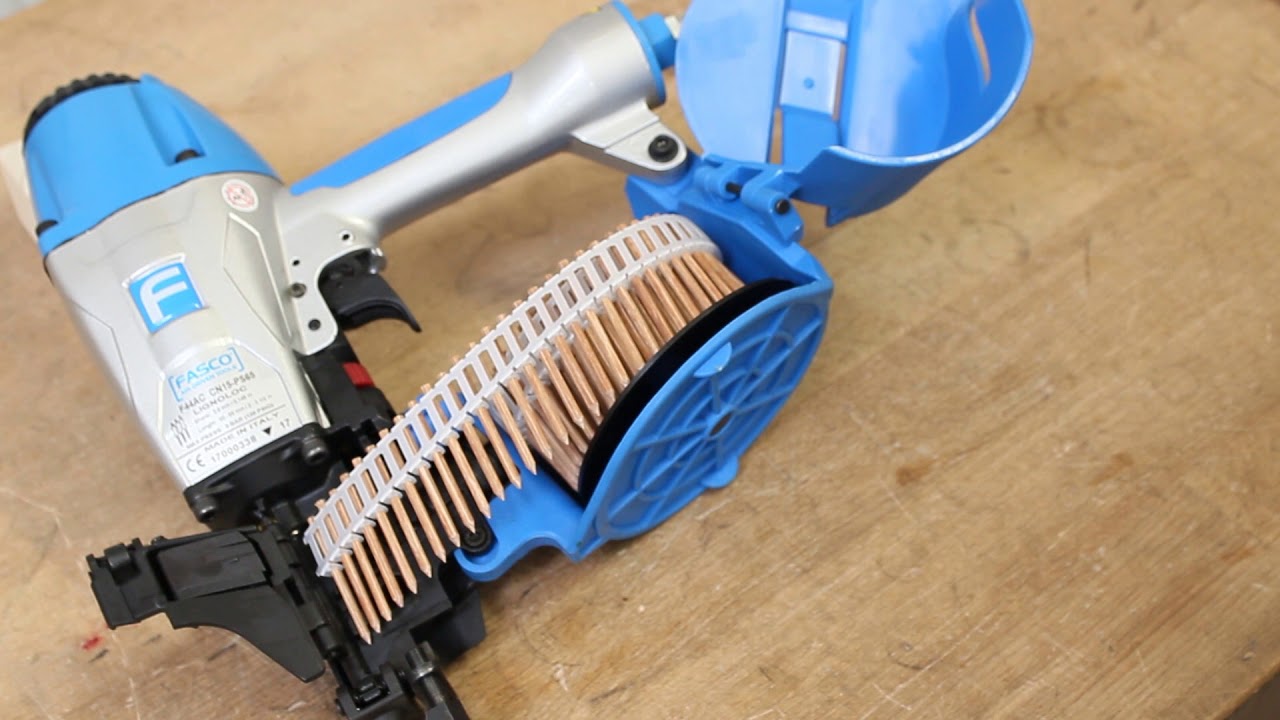 Available from Fasco America, a member of Beck Fastener Group, the LignoLoc is a collated nail made of European beech. The nails can be driven into wood without having to pre-drill and are designed to fuse perfectly with the surrounding wood, forming an inseparable bond known as lignin welding. They are resistant to fungal infestation and decay due to resin infusion, which the company says make them optimal for outdoor applications and areas often susceptible to corrosion. With a diameter of 0.145 in., LignoLoc nails are currently supplied in lengths of 2, 2-1/4, and 2-1/2 in. Booth 2674
Felder Group USA's Format-4 creator 950 is a compact, automated CNC machining center that fits into just 54 square feet. It machines panels horizontally for easier infeed offers more flexibility in handling larger panel sizes, the company says. No vacuum pods need to be positioned nor does the machine require console positioning of the panel. It also features an automated 4-tool changer that can handle aggregate heads and  offer options for drilling, routing, sizing, and dowel insertion. Booth 6973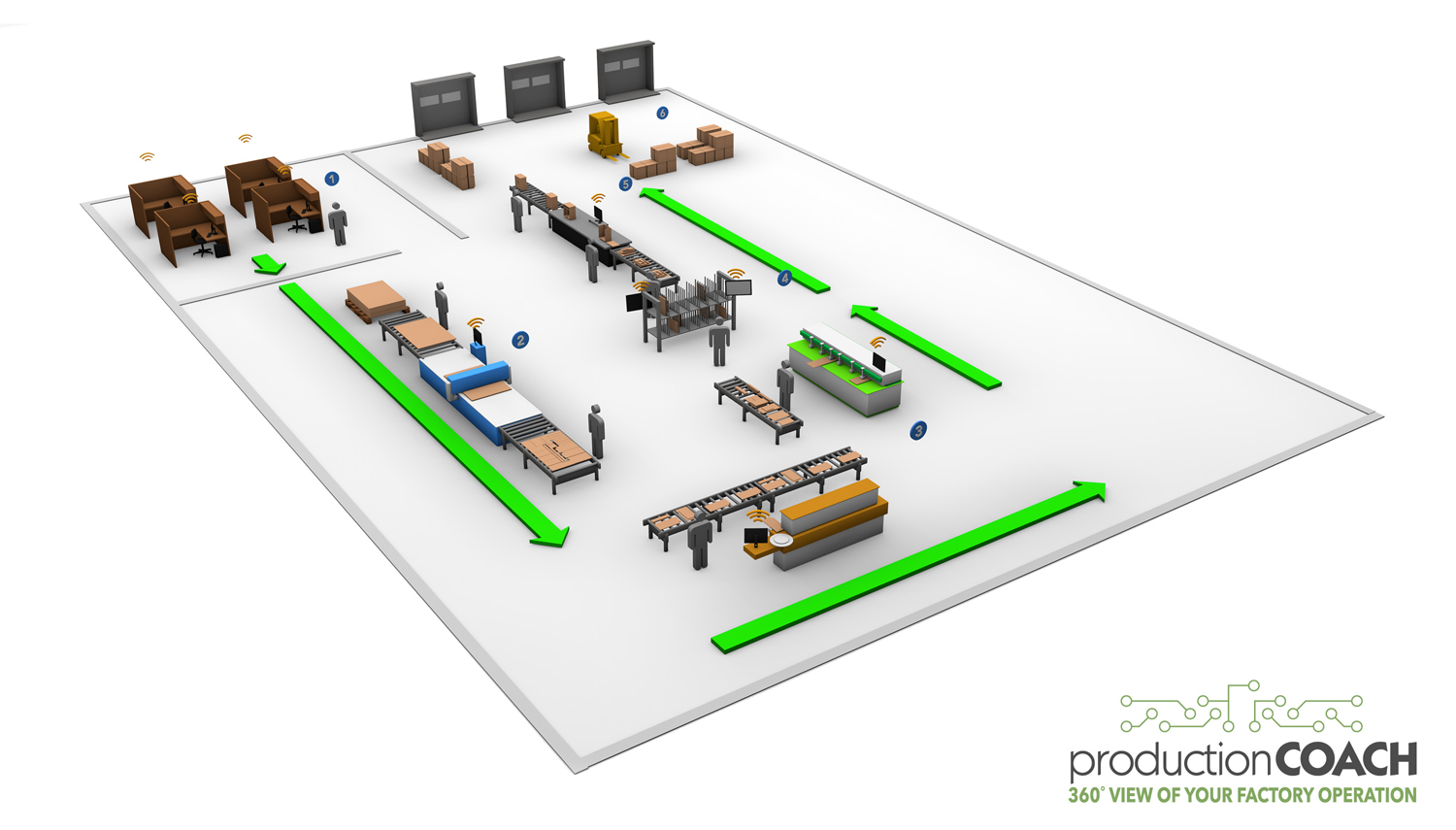 Available from RSA Solutions,  Production Coach provides a 360-degree view of the factory, from CAD/CAM importing, through planning, sorting, tracking, automated machine feedback, part alerts, visualization, kitting and shipping – all in real time and without the need for physical files. Production Coach software has established links with Cabinet Vision, Microvellum, and woodCAD|CAM and was developed by Web-Cab Inc., which markets the application in Canada as Production Assistant. Booth 5074
SCM's Morbidelli p200 CNC router with HE-POD Technology can machine any type of edge in any situation according to the company. It features five independent and interpolating axes with continuous 360 degree rotation and a numerical control Z axis that allows for adjustment of the lower projection of the edge. SCM says there are no limits to the shapes that can be machined, and the HE-POD technology can lift workpieces to get the best use from the worktable dimensions and to work multiple parts with a single position. Booth 6753, 6953, 7121, 7153
Shaper Tools' new Shaper Origin is hand-held CNC router that can be steered by a smart-phone sized guidance system. The user guides the router's cursor within a general guide shown on the display, and the system keeps the cutting head precisely on track, cutting even and consistent curves, engraving patterns and logos, and executing other precision cuts.  It also won the AWFS Visionary Award in 2017. Booth 4357
Beginning with 76 entries, a panel of 10 judges representing all facets of the woodworking industries, whittled the list to 23 finalists, before making their final judging on Tuesday, Aug. 21.
Art Raymond of A.G. Raymond & Co. was the Challengers Award chairman. Joining Raymond in judging were: Dale Adams, Marvin Windows & Doors; Joe Baggett, Wisenbaker Builder Svcs Inc.; Perry Fails, Dura Supreme Cabinetry; Erik Fetzer, Fetzer Architectural Woodwork; Bob Harold, Canyon Furniture; Marlin Horst, Premier Custom Built; Richard Pyle, Northland Forest Products; and Jay Streau, Eggers Industries.
Raymond also credited IWF's JP Roberts and staff, as well as professors and students from Pittsburg State University, for their assistance.
For information on the Challengers Award visit IWFAtlanta.com.
Have something to say? Share your thoughts with us in the comments below.