Growing online furniture segment needs to meet customer expectations - Part I
By Stephen Anderson
November 13, 2018 | 4:24 pm CST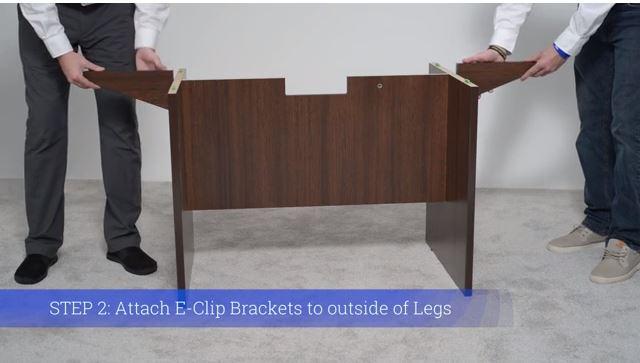 FREMONT, CA -- Online furniture and home furnishings sales in the U.S. will grow at an annual pace of 18.5 percent in 2018 to reach $50.08 billion, according to eMarketer. The future of furniture sales is changing rapidly as consumers demand fast delivery of easy-to-assemble, good quality products.
This month a large online furniture manufacturer told me that Walmart.com is advising suppliers to provide products that require "no tools to assemble" and put this high in their product descriptions.
Two cost factors are driving e-commerce to move to RTA furniture: shipping costs for bulky, heavy products; and high return costs when products do not meet consumer expectations.
Shipping Costs: Higher fuel and labor costs are causing shipping rates to skyrocket. This is especially acute in the last mile of delivery where loading/unloading labor costs can exceed the cost of transportation. To add to the urgency of the subject, the U.S. consumer is accepting nothing less than two-day shipping and 100% satisfaction from their online ordered goods, especially when the price tag is more than $50.
In a uShip 2018 report title, "Realities in Oversized E-Commerce Delivery in the Amazon Era," uShip CEO Mike Williams, said the Amazon effect has resulted in a reset of online shopper expectations about how quick and cheap e-commerce purchases should arrive in their mailbox. "Fast and free is the new normal, forcing all other online sellers to keep up," said Williams.  "Parcel delivery pressure is indeed real. However, there's one area of e-commerce where online sellers can still compete logistically with Amazon and big box players: delivery of oversized, larger-than-parcel items such as furniture, sofas, armoires, mattresses, treadmills and more.
"Whether you're an online furniture reseller, an estate sale marketplace, an Etsy shop owner, a brick-and-mortar shop selling online, or a big box brand, there is tremendous opportunity ahead, especially in furniture — one of the fastest growing segments of e-retail," he said.
Stephen Anderson, CEO, Lockdowel
High Return Costs: A uShip report found one out of five (21 percent) of U.S. adults who have purchased a large item online in the past year said it was damaged when received.  Assembly of products using traditional screws, bolts, nails, cam locks and glue are difficult and time consuming for the average consumer and unskilled laborer. This inevitably leads to poorly assembled products or increased levels of product returns.  If we apply that 21 percent damage rate to the eMarketer estimates for online furniture sales in 2018 those damages are worth $10.51 billion. Regardless of the actual number, anything in the billions is a heck of a lot of money and needs careful consideration and deep dig problem solving from the industry's best minds.
The solution to shipping furniture with minimal damage and minimal costs is in the product itself - how it is manufactured and how it is assembled when it reaches the customer.  The fastening system utilized to assemble the products must increase consumer confidence with product quality, ease of assembly, and reduce shipping costs.
Undoubtedly, it must:                     
enable flat-packing
allow "no-tools" assembly
not have separate parts to lose
provide intuitive, easy instructions
facilitate quick assembly; and
result in long-lasting "wobble-proof" furniture.
Read Part II of this article.
Stephen Anderson is CEO of Lockdowel and a veteran of the flooring and cabinet industry.
Have something to say? Share your thoughts with us in the comments below.