Kimball International see 2Q sales gains of 21%
February 12, 2023 | 12:59 pm CST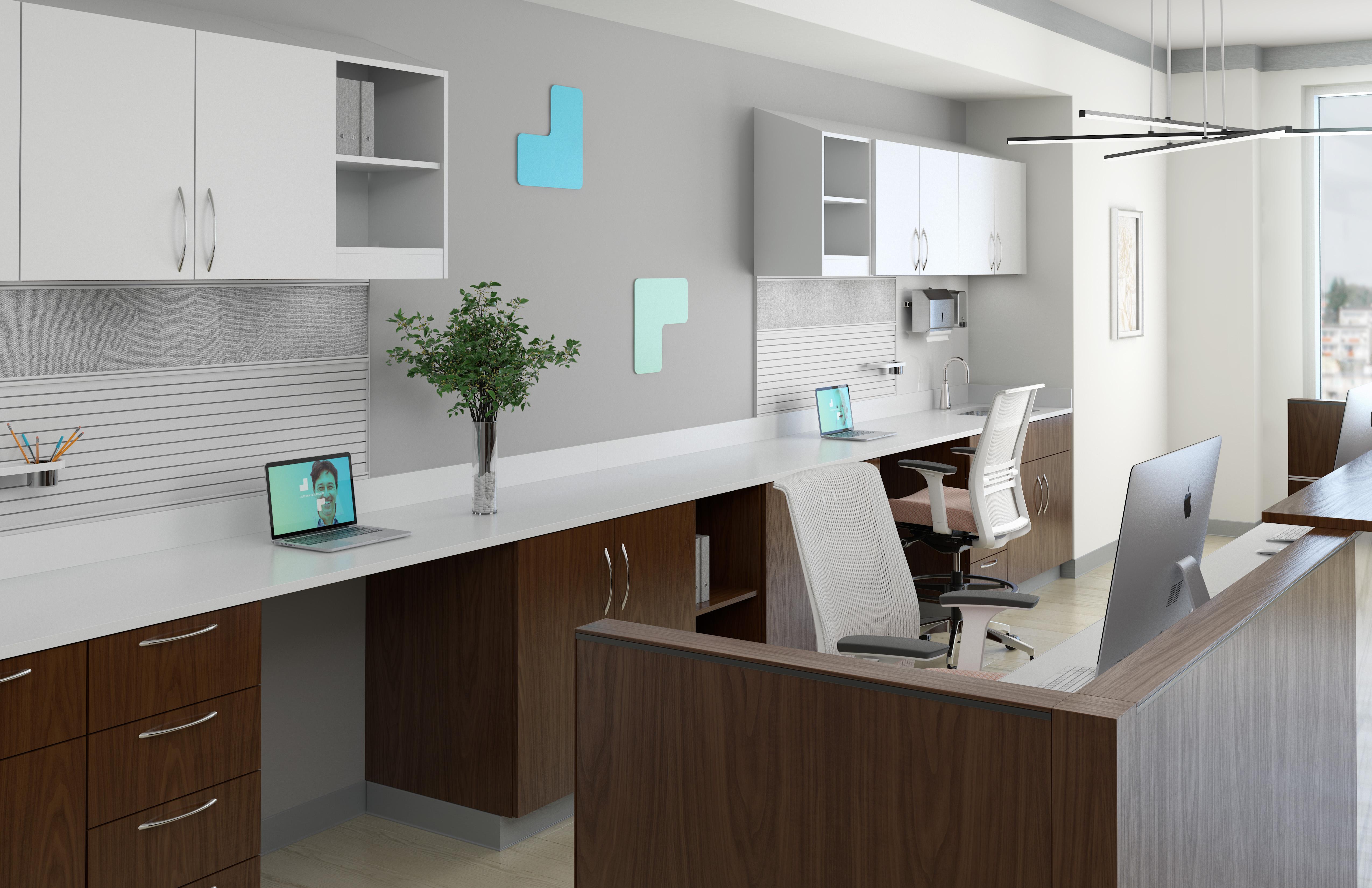 JASPER, Ind.-- Kimball International, Inc. realized strong growth in sales and operating profits for the second quarter that ended December 31, 2022.
Kimball, which ranked #21 in the FDMC300 list of top North American wood products companies, had 2022 sales of $569.0 million. "This marked our fourth consecutive quarter of substantial year-on-year growth in Adjusted EBITDA driven by sales gains and production efficiencies, representing the effective execution of our strategic choices," said CEO Kristie Juster. "Second quarter sales growth of 21% included significant contributions from all our end markets, and especially from our Hospitality end market, where our leading market share position is enabling us to capture growth opportunities from that industry's post-Covid recovery.
"While upstream activity remains strong, we experienced a decline in orders rates in Workplace and Health during November and early December due to delayed decisions from clients in the face of recessionary concerns and after cycling significant year-over-year growth comps. However, our order rates improved through the month of January, giving us confidence the softening demand was temporary.
"Our optimized go-to-market strategy, which includes a portfolio of high-appeal affordable products and greater focus on our direct and day-to-day businesses, is enabling us to adapt to these changing market conditions and successfully navigate the evolving hybrid workplace. We expect these initiatives, together with our cost-out and operational excellence programs, to provide Kimball International with resiliency in today's business environment."
Second Quarter FY 2023 highlights:
Net sales of $183 million, increased 21% year-over-year
Gross margin expanded 550 basis points to 36.2%
Net loss of $36.1 million inclusive of a non-cash charge; Adjusted net income of $3.0 million
Diluted EPS of $(0.99); Adjusted diluted EPS was $0.08
Adjusted EBITDA of $16.0 million, up $12.0 million year-over-year
Backlog of $144.8 million     
Management commentary:
Consolidated net sales increased 21% to $183 million from the year-ago quarter, driven by growth in all three of the Company's end markets. Gross margin expanded 550 basis points year-over-year to 36.2%, due to continued price benefits amid moderating inflation and the easing of supply chain disruptions as well as benefits from LIFO accounting impacts. Selling and administrative expenses (S&A) declined as a percentage of net sales to 31.1%, 330 basis points below the 34.4% reported in last year's second quarter. Adjusted S&A was $54.7 million, or 29.9% of net sales, compared to $48.5 million, or 32.0% of net sales, in last year's second quarter. Net loss was $36.1 million, or $(0.99) per diluted share, inclusive of a $36.7 million after-tax non-cash goodwill impairment charge associated with the Poppin acquisition. Adjusted net income was $3.0 million, or $0.08 per diluted share, compared to an adjusted net loss of $(5.7) million, or $(0.16) per diluted share in the second quarter of fiscal 2022. Adjusted EBITDA was $16.0 million compared to $4.0 million in the year-ago quarter. Adjusted EBITDA margin was 8.8%, up from 2.7% in the year-ago quarter.
Have something to say? Share your thoughts with us in the comments below.