Office furniture is anticipated to reach $98 billion by 2033
January 31, 2023 | 8:14 am CST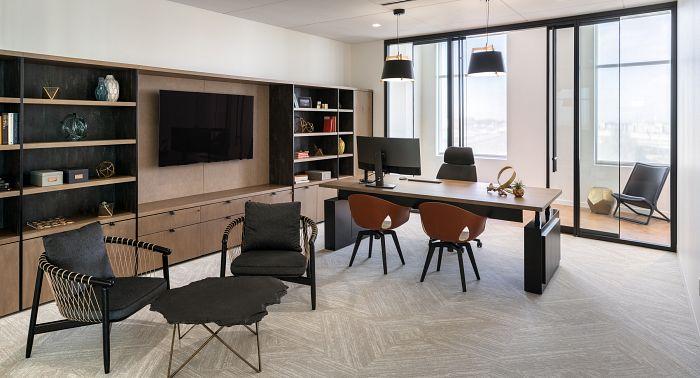 ROCKVILLE, Md. -- The worldwide office furniture market is projected to grow at a CAGR of 7% from 2023 to 2033. The market is projected to reach $50 billion in 2023, and is expected to reach a valuation of $98 billion by 2033.
According to the report from Fact.MR, key office furniture players in the market are focusing on innovations and product developments to address customer requirements. Moreover, manufacturers are collaborating with other players to launch new products and stores to address consumers' demands.
Key developments:
In June 2022, Miller Knoll Inc. collaborated with Studio 7.5 to introduce its new office chair collection. The design was introduced to reduce the gap.
In February 2022, Godrej and Boyce launched Move Up, an ergonomic office table through its business Godrej interior for individuals with a home office.
Another example is Steelcase signed which had signed a definitive agreement to acquire Halcon. This acquisition will help boost the portfolio of Steelcase wood products.
Key trends:
Furniture offering features such as easy-to-install, multifunctional, and quick are witnessing high adoption in the office furniture market. This trend is driven by a high consumer preference for affordable furniture.
Smart furniture is witnessing a surge in adoption as it offers consumers posture-changing applications. For instance, office desks are equipped with controllers and sensors, where the employee can control various parameters such as temperature.
Major office furniture players are improving ergonomics as well as involving value-added and designs.
Have something to say? Share your thoughts with us in the comments below.