Hooker Furnishings launches M modern lifestyle brand
March 22, 2023 | 11:08 am CDT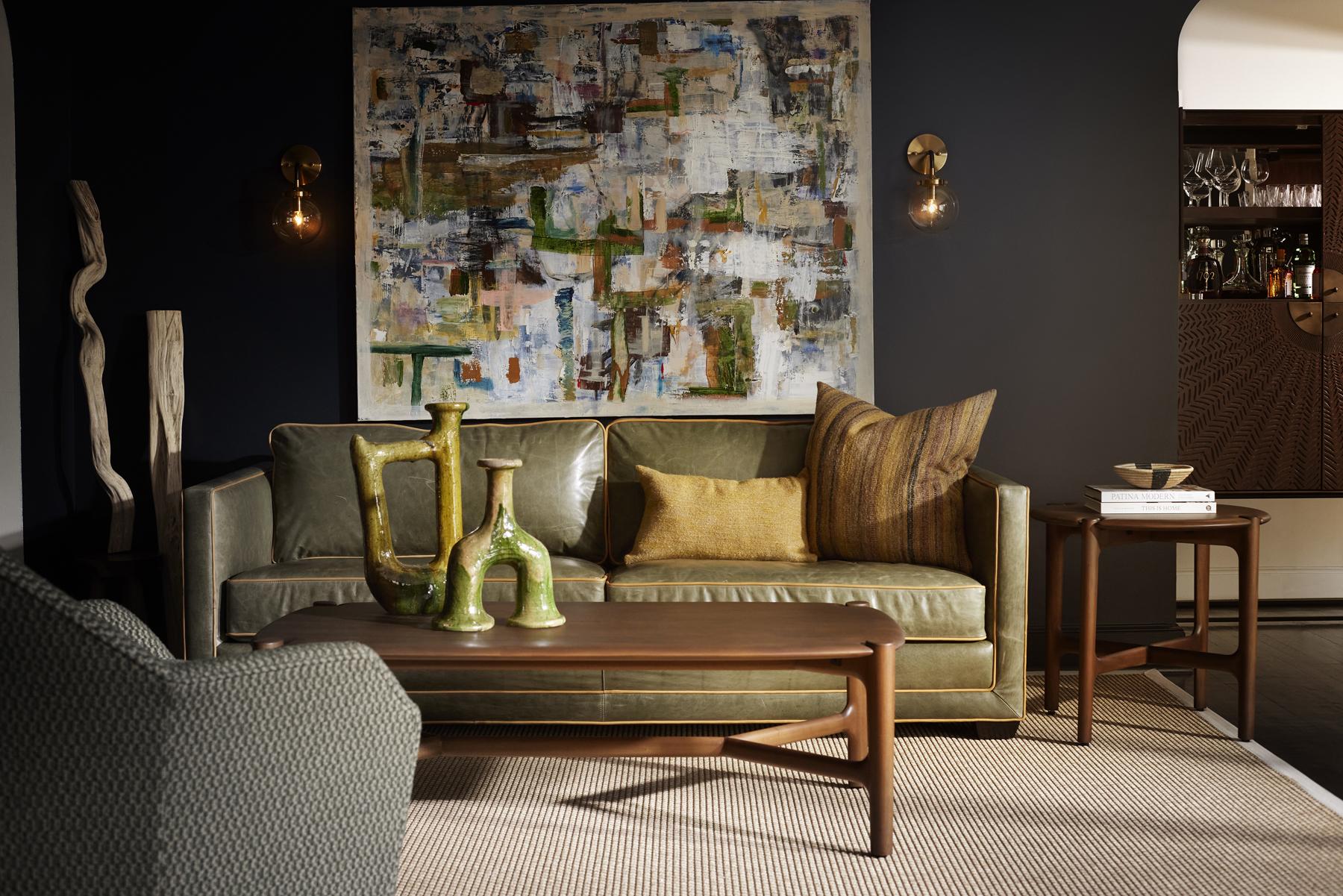 MARTINSVILLE, VA – Hooker Furnishings will launch a new modern lifestyle furniture brand, M, at the April High Point Market. 
The brand targets design-conscious consumers, retailers and interior designers with a curated assortment of upholstery silhouettes and complementary occasional items that deliver an upscale, timeless aesthetic. Crate & Barrel merchandising veteran Becky Weber has been named executive director of the new M brand.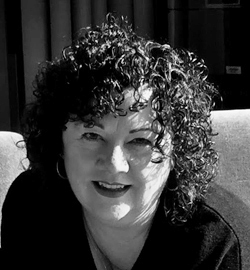 M will unveil at the Spring High Point Market with an initial assortment of 210 pieces. The brand includes upholstered sofas, sectionals, accent chairs, ottomans, dining chairs, and beds as well as a variety of accent items including occasional tables, consoles, and bookcases.
"Through a multifaceted collaboration across several of our divisions, M combines the industry-leading manufacturing and sourcing strengths of our company with Becky's extensive merchandising experience to deliver a new brand that reaches an entire demographic of consumers that we're not addressing with our current product assortment," said Anne Smith, chief administrative officer, and president of domestic upholstery for Hooker Furnishings.
"Becky's track record of developing high-performing products has been instrumental in the development of M and we are excited to launch this new brand with our retail and interior design partners," Smith added. "We feel confident that the addition of this modern lifestyle category of products will help our partners reach the next generation of consumers."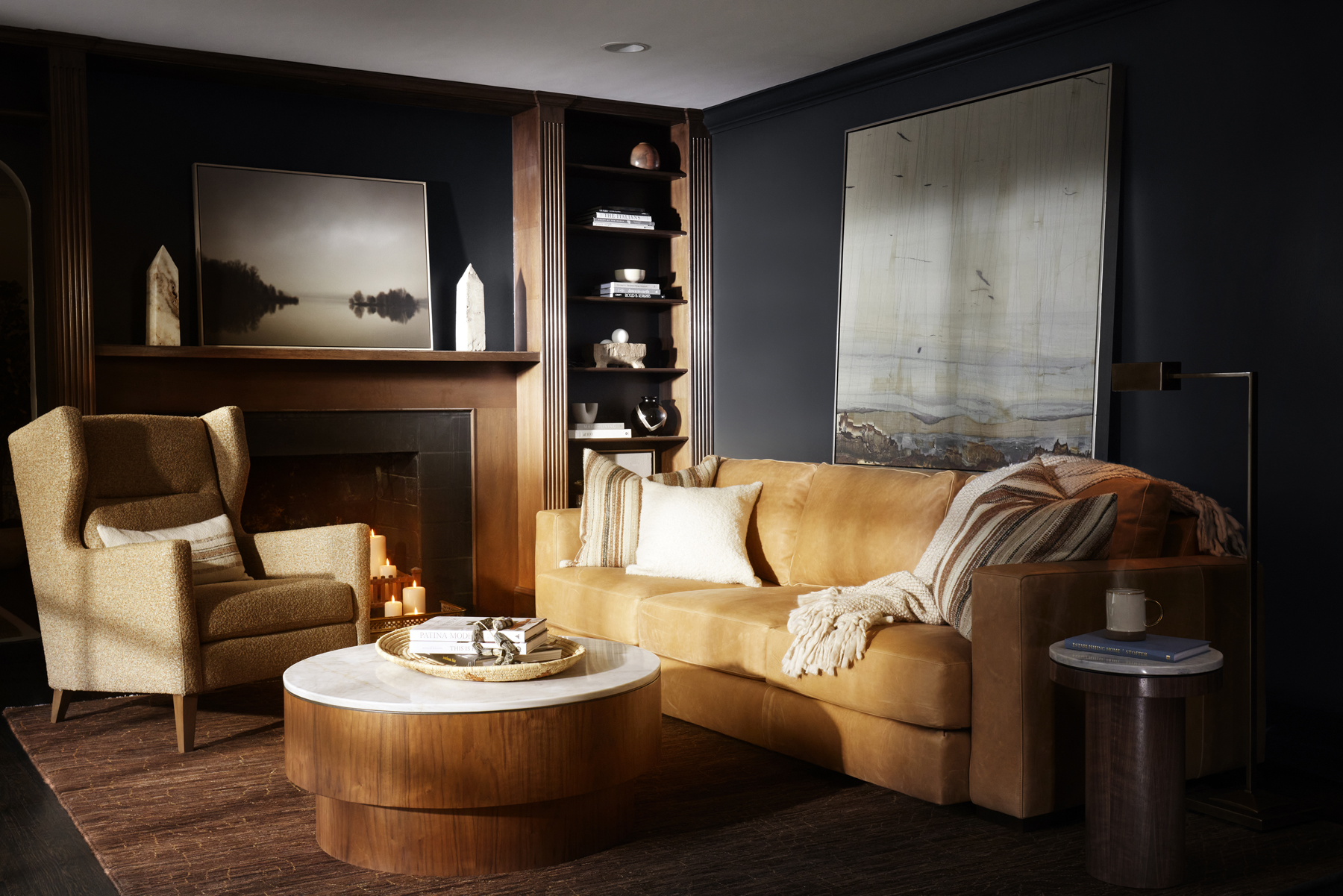 Inspired by organic earth tones that blend classic modern and transitional styles effortlessly together, pieces in the new brand range from traditional designs rooted in simplicity with clean lines and expert tailoring, to new transitional designs that embrace a more relaxed and casual feel. "Melding modern design with meticulous craftsmanship, M is juxtaposed with inviting layers and a bold contrast that exudes comfort," Weber said. "Pieces deliver the perfect blend of old-age meets new-modern and strike just the right balance of femininity and masculinity. It is a beautiful mix of natural light and moody ambiance wrapped up in one, with the utmost combination of texture and warmth."
Upholstery pieces are fully customizable in a selection of 125 premium fabrics and 35 leathers, an important product attribute for consumers shopping this style category, Weber noted. "As part of our extensive research in developing the brand, we discovered a void in the marketplace for fully customizable modern upholstery, paired with complementary accents that are interchangeable," she added. "M fills this void with a variety of designs that are very prevalent in the marketplace today.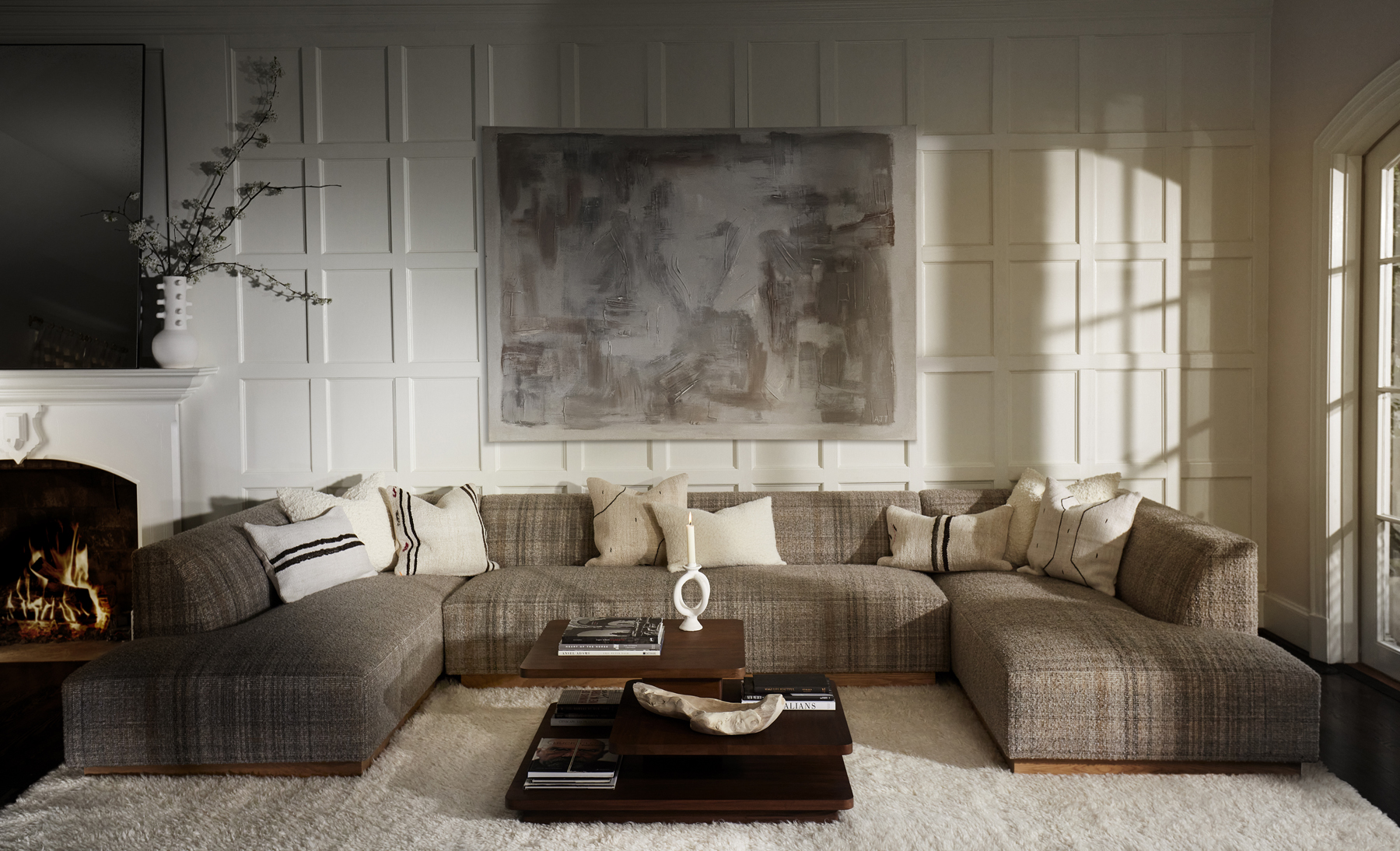 "M is unlike anything Hooker has done in the past and we are looking forward to seeing how our partners incorporate this unique, curated collection into their showrooms and homes," Weber continued.
With a bachelor's degree in interior design from the Harrington Institute in Chicago, Weber has more than 30 years of experience with Crate & Barrel in a variety of sales, merchandising and product development roles. Her experience has allowed her to travel the globe, studying consumer and global design trends, while sourcing and developing products for one of the leading retailers in the world.
"When the team at Hooker Furnishings approached me to develop a new brand of furniture with a more modern aesthetic, I jumped at the opportunity," said Weber. "Known in the industry as a leading source of design inspiration, Hooker's reputation for quality, combined with its rich heritage and vast network of global manufacturing resources, makes it the perfect source to bring this new brand to life – and to inspire a whole new era of consumers."
Headquartered in Martinsville, Virginia, Hooker Furnishings (NASDAQ: HOFT) is ranked among the nation's largest publicly traded furniture sources and encompasses 12 operating businesses. These brands include: Hooker Furniture, Bradington-Young, Sam Moore, Shenandoah Furniture, H Contract, M, Pulaski Furniture, Samuel Lawrence Furniture, Prime Resource International, Samuel Lawrence Hospitality, and Sunset West.  Hooker Furnishings Corporation's corporate offices and upholstery manufacturing facilities are located throughout Virginia and North Carolina, and the company has showrooms in High Point, North Carolina, Las Vegas, Nevada, and Ho Chi Minh City, Vietnam.  
The company is ranked 27 on the 2023 FDMC 300 list of largest North American wood products producers.
 
Have something to say? Share your thoughts with us in the comments below.