Ashley Furniture opens new Pennsylvania manufacturing location
March 15, 2021 | 4:46 pm CDT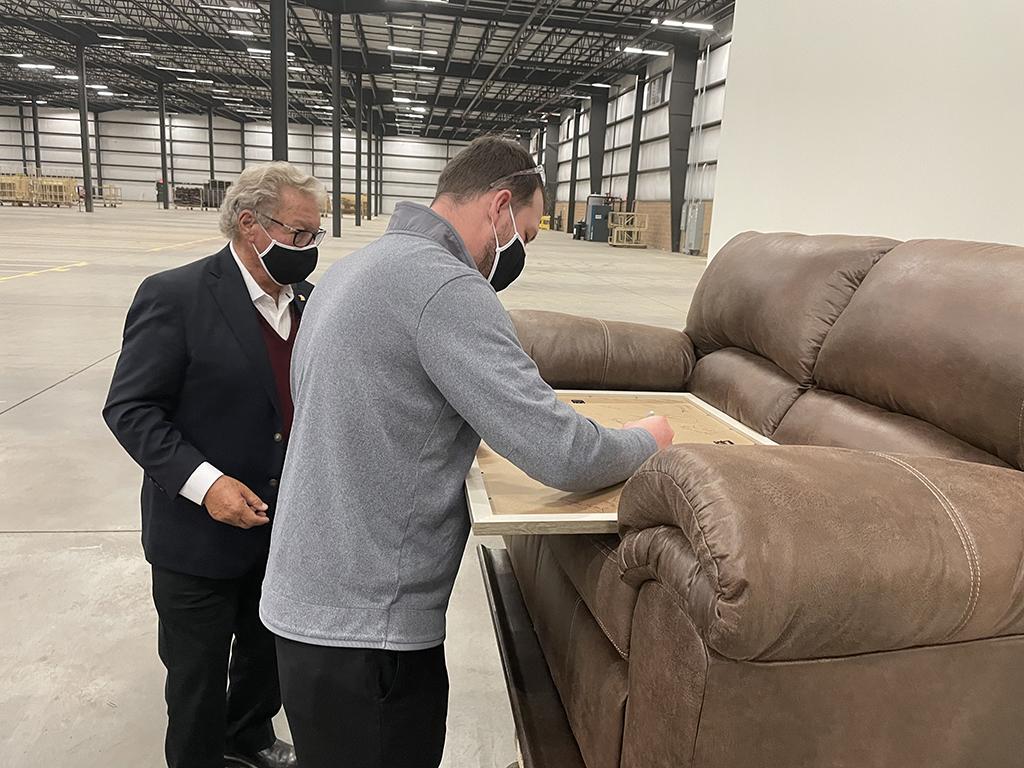 POTTSVILLE, Pa. – Ashley Furniture Industries has announced the opening of a new manufacturing location near Pottsville, Pennsylvania. The multi-million-dollar investment will create more than 50 new jobs for the area. Hiring started in early February with production beginning at the end of February.
The new 100,000 sq. ft. facility, located at 50 East Keystone Boulevard, in Schuylkill County, serves as a furniture manufacturing site.
This latest addition expands the company's national network of 11 production locations servicing the U.S. The Pottsville location will work in coordination with Ashley's Leesport advanced manufacturing and distribution operation, located roughly 25 miles south. The company's multi-million-dollar investment will be put toward updating the facility along with machinery and equipment costs.
Founder and chairman, Ashley Furnitures Industries, Ron Wanek and senior V-P of Global Manufacturing, Travis Wagner thank Ashley employees for their dedication to quality manufacturing at the new operation.
"The high demand for furniture has led us to increase our manufacturing operations which supports brick-and-mortar retail, as well as our e-commerce growth. We are very excited to join the Pottsville community as well as continue to better serve our customers," said Todd Wanek, president and CEO, Ashley Furniture Industries. "The investments we're making in our company are not only significant, they demonstrate our willingness to reinvest in our people, our facilities and our machinery to ensure we are well-positioned to meet our customers' expectations."
The Schuylkill Economic Development Corporation, a non-profit economic development organization, helped develop the Highridge Business Park.
Local officials and Ashley executives tour the new operation.
Ashley's Northeast Regional Manufacturing and Distribution Center in Leesport,was established in 2004 and manufactures stationary upholstery furniture. The location underwent a substantial distribution center expansion in 2017 and is 1,721,000 sq. ft. in size with 40 acres under roof. See http://www.ashleyfurnitureindustriesllc.com
Have something to say? Share your thoughts with us in the comments below.