How much are you raising prices?
August 20, 2021 | 8:38 am CDT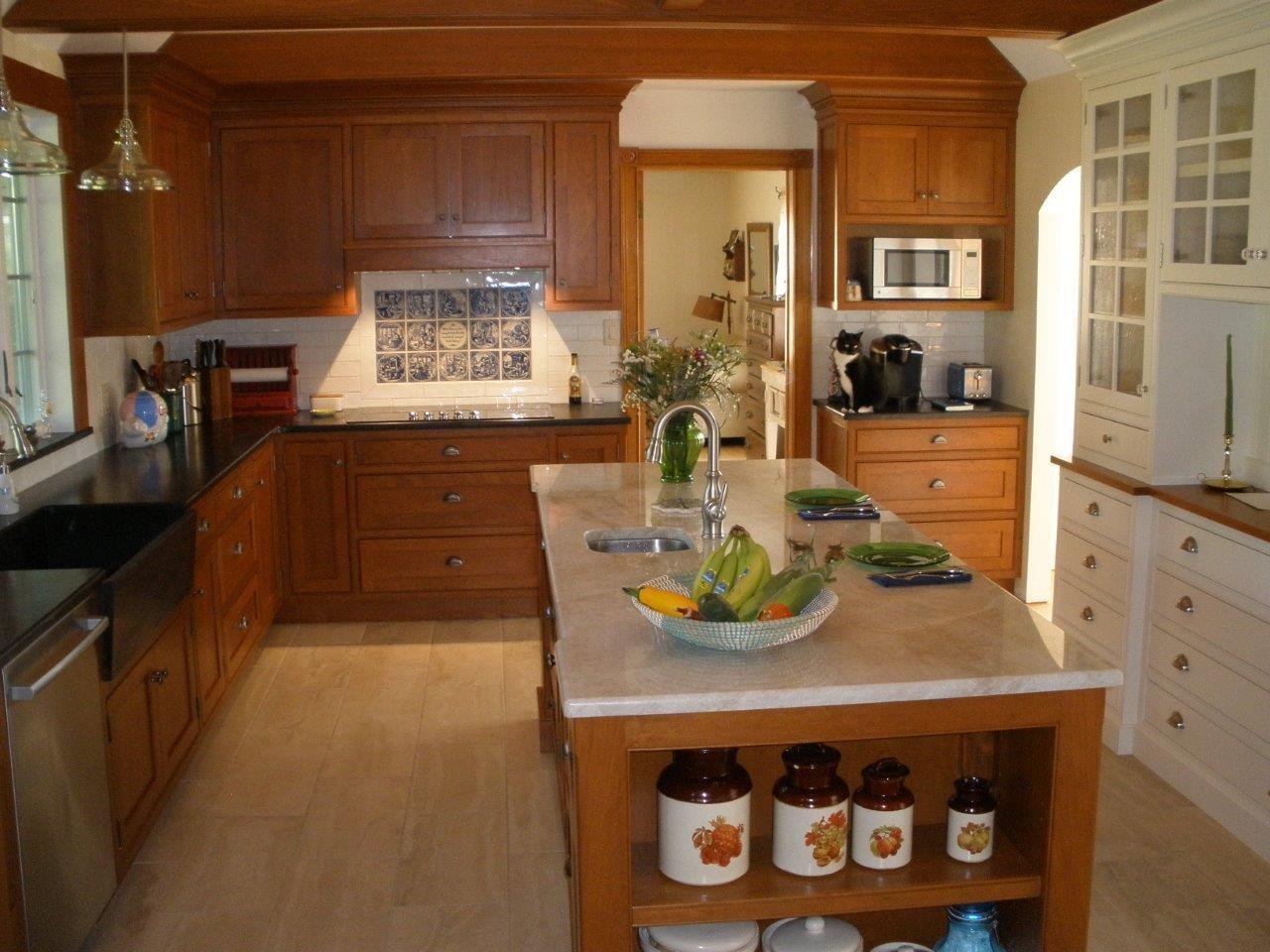 Over the last two years, the economy in general and woodworking businesses in particular have faced conflicting economic forces, including dramatically increased demand and disrupted supply chains. All that has put upward pressure on prices, but by how much?

That's one of the issues the annual FDMC Pricing Survey hopes to address this year in the only study in the woodworking industry that explores comparative pricing in custom woodwork.


This year's survey is sponsored by Lockdowel.


How it works
It's incredibly hard to compare pricing for custom work in which every project is different. The Pricing Survey attempts to address that by collecting real projects done by real shops and sharing the original bid specifications so shops across North America can price those projects. The itemized results are published in the November issue of FDMC and online at Woodworking Network. 

The key to a successful survey is more participation. If you want a better guide to what's happening in the pricing of custom work, then you need to become a bidder to add your data to the mix. You can download the bid package directly at https://www.woodworkingnetwork.com/pricing-survey.

Mainstream projects
This year's survey includes a good variety of mainstream projects, including three kitchens, a restaurant booth project, and a retail build-out. Each of the projects should appeal to wide audience and give good data to everyone interested in comparing pricing for custom woodwork. Here's a quick rundown on the projects.

1. Cherry two-tone kitchen. Kitchens that combine multiple wood species or marry painted and wood finished cabinets are increasingly popular. This kitchen combines a classic beaded faceframe wood look in cherry with a wall of painted cabinets. Note also the contrastring countertop colors especially between the main kitchen countertops, the island, and the cherry countertops.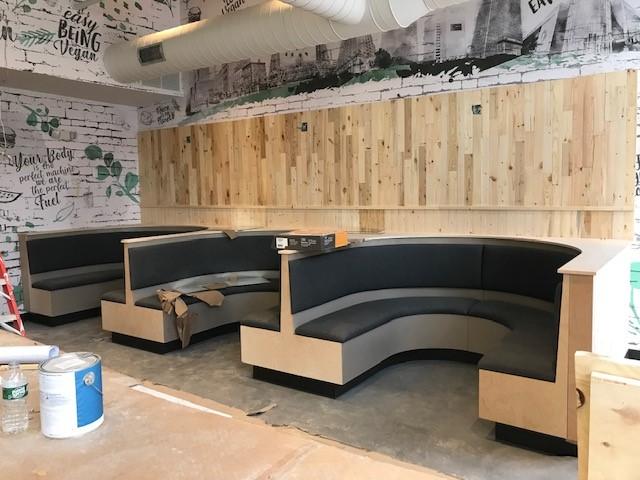 2. Restaurant booths. These curved restaurant booths presented a challenging commercial build-out project. You will be pricing just the booths, not the wall paneling, which was done by others. Besides the obvious challenge of the curved work, the booths required upholstery, with high-density foam for the seats and back, fabric, and attaching the fabric and foam to precut seats and backs. Plywood, laminate, and "wiggleboard" were used in the construction. The booths were built in six halves to fit through a narrow doorway, and a separate toekick was supplied.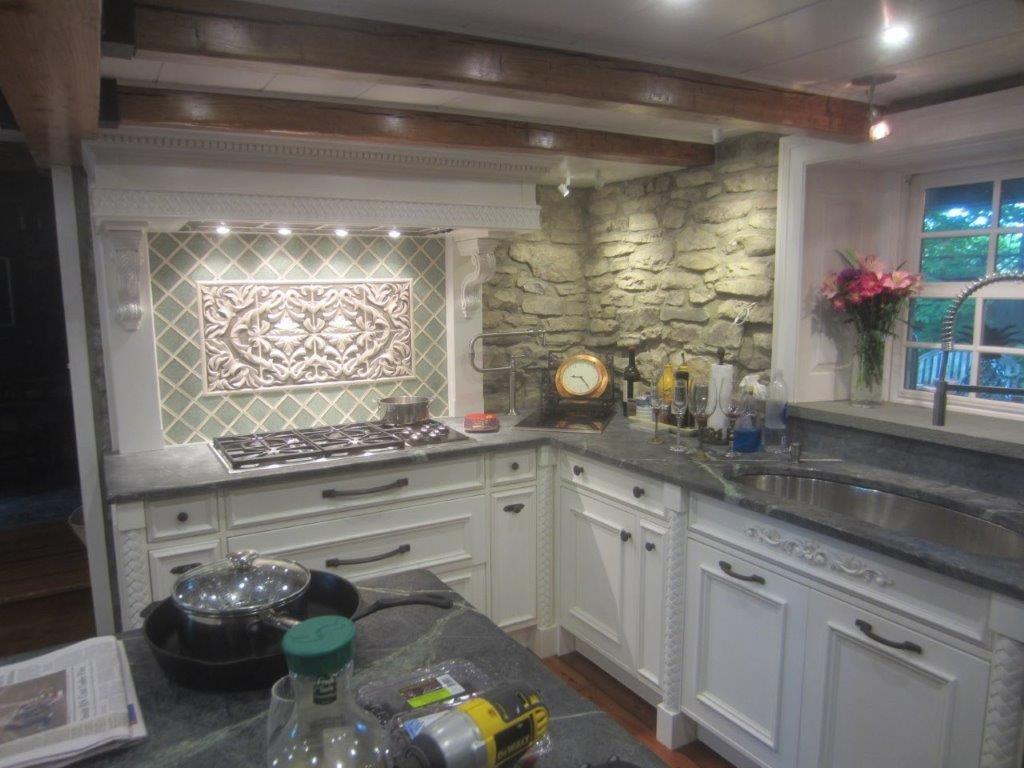 3. Maple painted inset kitchen. This kitchen transformed a cramped and busy kitchen with low ceilings and a big Colonial fireplace into a brighter, more inviting space with white painted maple cabinets and plenty of lighting. The cabinets were made with soft maple wood substrate with ¾-inch maple plywood interiors. Maple dovetailed drawers finished with ½-inch drawer bottoms and using Blum UM FX slides complete the interiors.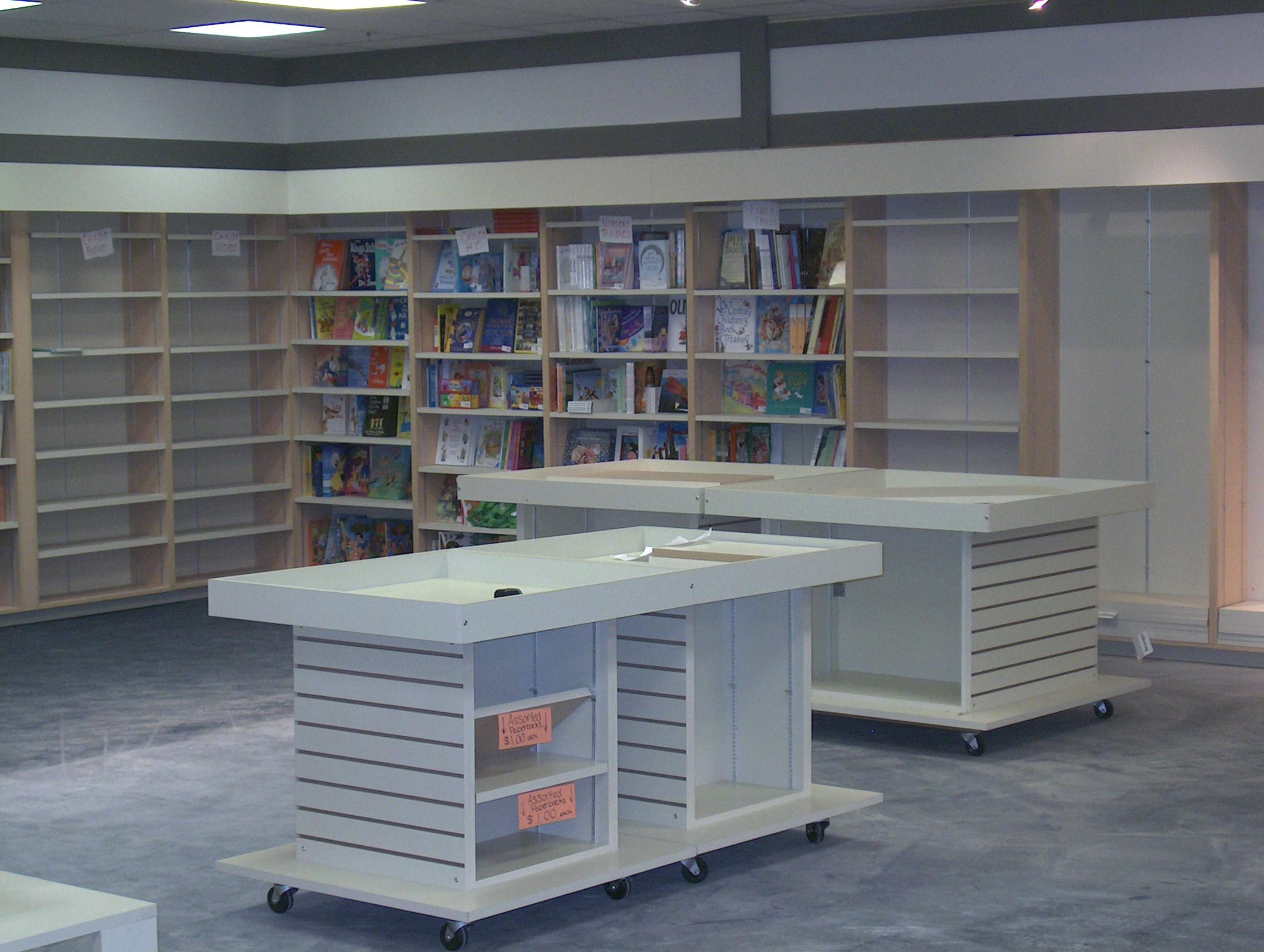 4. Book store project. This book store project included just about all the features you might expect in a retail store fixture job. There are 43 wall units, shelves, slatwall, 13 rolling dump tables, 18 gondolas, a cashier's credenza, and a light valance system. Most of the work was done in almond melamine coated particle board (AMPB) or hard rock maple G2S PBC (MPBC). There is also almond slatwall, 3-inch O.C. (slat). Panels cut to size and edgebanded were outsourced. The bid package includes the actual cutlist for the job so you really know what's involved.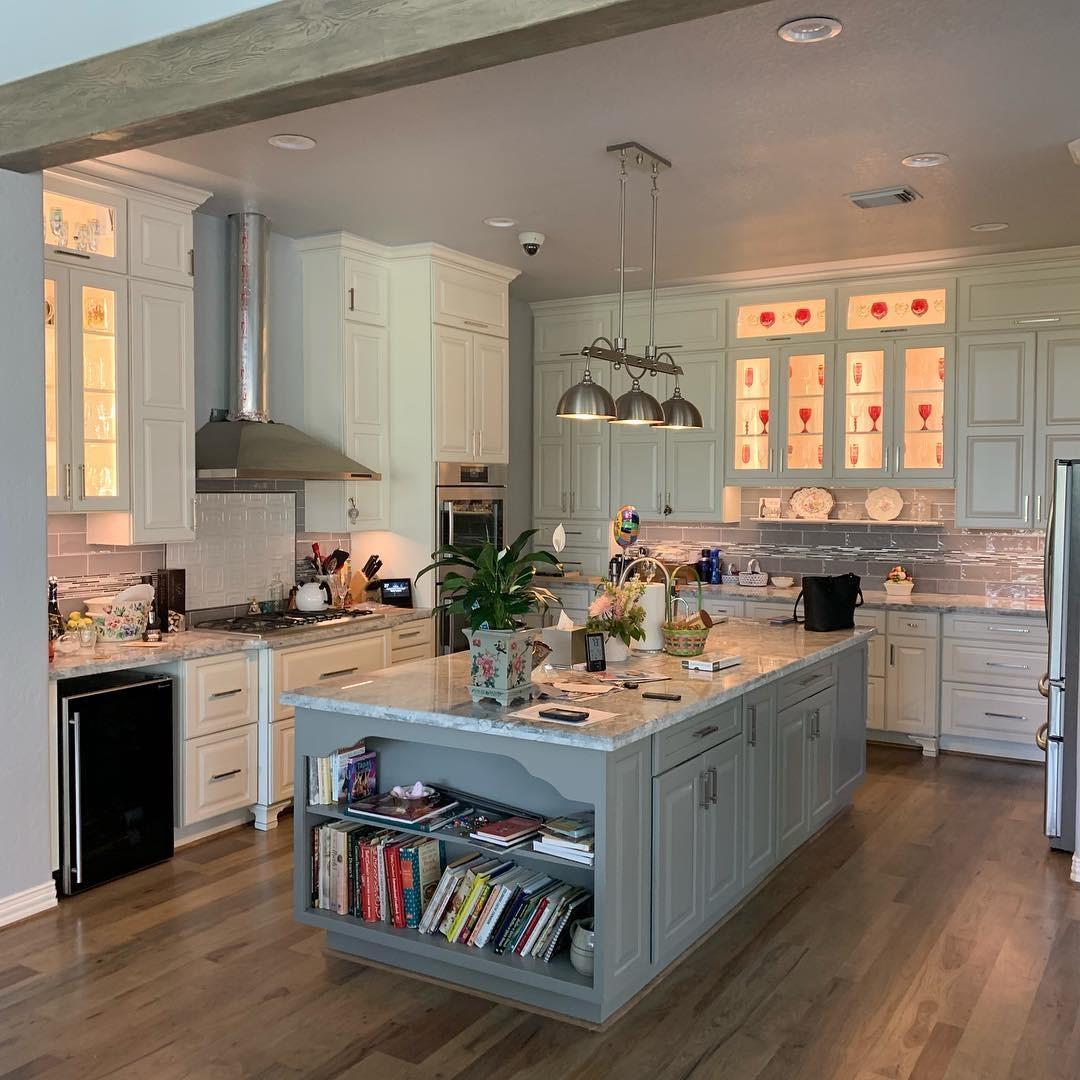 5. Full-overlay maple kitchen. This kitchen represents a very popular current style of a painted maple kitchen in shades of gray with full-overlay doors. This could be done in either faceframe or frameless construction. All drawers are dovetailed solid wood construction. There are two walnut drawer inserts for a plate organizer. All the top cabinets are uplift doors with Blum hinges with 1-inch extra overlay for crown space. There are lots of additional interior details.
Learn more about all of these projects and participate in the Pricing Survey by downloading the bid package directly at https://www.woodworkingnetwork.com/pricing-survey. Or you can phone Will Sampson at 203-512-5661 or email [email protected] to ask questions or have a hard copy of the bid package sent to you directly.

Don't delay as the deadline to return bids is September 20 to be included in the published survey.
Have something to say? Share your thoughts with us in the comments below.