All roads lead to Lancaster for big event
September 15, 2023 | 4:17 pm CDT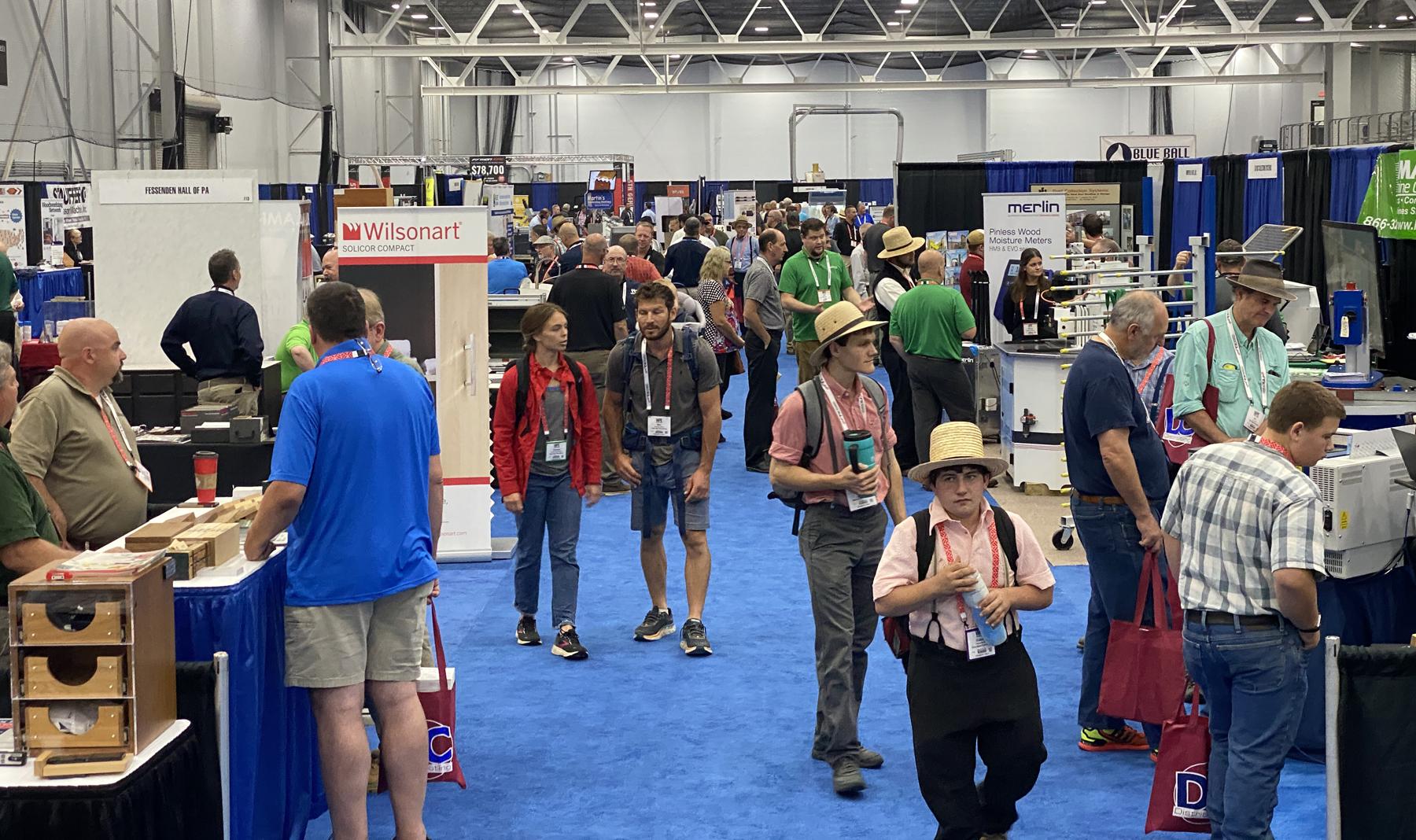 MANHEIM, Pa. -- According to Lewis Goldman, managing partner of Wood Pro Expo Lancaster, on Oct. 12-13, all roads will lead to the Warehouse at the Nook, home to the largest, most comprehensive professional woodworking industry event in the Mid-Atlantic and Northeast United States.
"We're bringing together the biggest group of exhibitors providing equipment, technology and supplies to date.  Machinery, whether represented by factory teams or distributors, take up a great deal of the Expo floor," said Goldman.
Along with machinery demonstrations and displays, software, cutting tools, components, and other supplies will be on display. Goldman said the 2023 event also will spotlight functional and decorative hardware innovations.
"We invite woodworkers to learn, grow, streamline and improve their profits at WPE 2023, said Goldman.  "And don't forget to plan on joining us for a networking cocktail hour, free to all attendees Thursday evening."
Agenda at a glance
Each day kicks off with a two-session conference program, a free keynote, and a free course that allows attendees to earn continuing education units (CEUs) from the Architectural Institute of America. "Our already robust Conference Program has added AIA approved CEU sessions available to architects and all interested attendees," said Goldman.
Thursday, Oct. 12
10 a.m. Lean Tools You Need to Implement Today, presented by Brad Cairns, senior principal, Quantum Lean, and FDMC columnist.
11 a.m. Is Your Factory Producing the Right Thing? – Advanced Lean Concepts, presented by Brad Cairns.
Noon Free Keynote: Avoiding Pricing Pitfalls, presented by Will Sampson, FDMC editorial director.
1 p.m. High-Performance Waterproof Wall Panel Systems for Interiors (AIA CEU course), presented by Robert Schaefer, Wilsonart product manager for Fessenden Hall.
Friday, Oct. 13
10:00 a.m. Business Succession Strategies, presented by Gayle and Chuck Ross, principals of Ross Business Solutions.
 11:00 a.m. Tales from the Closet, presented by Eric Marshall, co-owner of the Closet Training Institute and immediate past president of the Association of Closet and Storage Professionals.
Noon Free Keynote: Building a Magnetic Company Culture to Attract, Empower, and Retain Your Team, presented by Brady Lewis, founder of Allmoxy.
1:00 p.m. Appropriate Architectural Uses of Compact Laminate (AIA CEU course), presented by Miguel Mosquera, specification manager of Wilsonart.
Enhanced show floor
The exhibition includes the popular Running Machinery Pavilion (RMP) of scheduled demonstrations NewCNC, RT Machine, Felder Group USA, and Coffey Machinery are among the exhibitors participating in the RMP. The Classic Machine Pavilion is also back.
For more information or to register, go to woodproexpolancaster.com.
About Wood Pro Expo 
Wood Pro Expo is a regional event for woodworking businesses that brings together suppliers and experts for a localized presentation of equipment and supply solutions. WPE includes a strong educational program on best practices for shop production and business management. The expo features a wide variety of equipment and supplies mainly geared to small and medium-sized shops.
Wood Pro Expo Lancaster takes place Oct. 12-13, 2023 at Spooky Nook Sports/Warehouse at the Nook in Manheim (Lancaster County), Pa. For information visit woodproexpolancaster.com. For exhibitor information contact Lewis Goldman at [email protected] or 800-969-2212. 

More upcoming Woodworking Network events 
Executive Briefing Conference, Sept. 26-28, 2023, The Broadmoor, Colorado Springs, Colo. 

Wood Machinery & Supply Conference & Expo (WMS), Nov. 2-4, 2023, International Centre, Mississauga, Ontario.
Closets Conference & Expo / Wood Pro Expo Illinois, April 17-19, 2024, Schaumburg Convention Center, Schaumburg, Ill.

Salon Industriel du Bois Ouvré (SIBO Expo), Oct. 24-26, 2024, Centrexpo Cogeco, Drummondville, Quebec.
Have something to say? Share your thoughts with us in the comments below.