Le pionnier des armoires robotisées prendra la parole au SIBO 2022
May 17, 2022 | 10:35 am CDT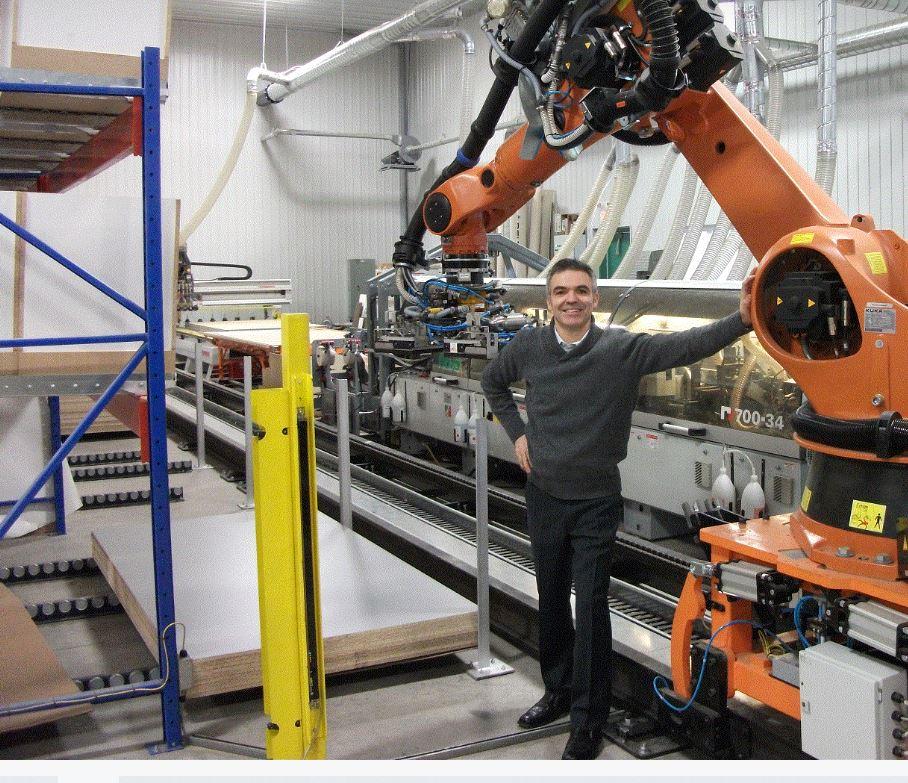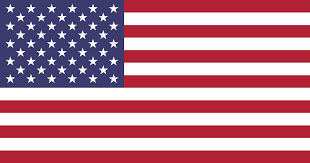 DRUMMONDVILLE, Québec — Bastien Larouche, qui célèbre le 10e anniversaire de son entreprise Roboistic RMC (Robot-made Cabinets), fera une présentation principale au Salon industriel du bois ouvré (SIBO).

M. Larouche, titulaire d'un MBA, autrefois directeur d'usine chez Teknion (mobilier de bureau), a lancé Roboistic en 2012 sur l'idée simple de pouvoir produire lumière éteinte.  Depuis ce jour, l'opération de son usine, qui s'appuie sur une technologie robotique mobile entièrement autonome,  a comme focus principal de produire des caissons d'armoires de cuisine PPA (Prêt Pour Assemblage). Le développement de cette technologie unique en son genre, localisée à Saint-Apollinaire, a été soutenu par Automatech Robotik et CNC Automation.

Entrepreneur de nature, la présentation de M. Larouche portera sur les principaux défis qu'il a relevés dans les 10 dernières années, ainsi que sur certains des avantages importants que son entreprise a obtenus grâce à l'automatisation robotique.

M. Larouche présentera également une vue d'ensemble de la cellule robtique, qui comprend un robot Kuka, une centre d'usinage Thermwood, une plaqueuse de chants Favrol et une goujonneuse Omal.

Roboistic RMC vend principalement ses produits aux ébénisteries de petite taille, ainsi qu'aux gros joueurs de l'industrie, lors de la réalisation de grands projets immobiliers. On peut trouver les produits de l'entreprise partout au Canada et dans une dizaine d'États aux États-Unis.

M. Larouche a figuré sur la couverture de février 2013 de Wood & Wood Products, qui comprenait une étude de cas sur le concept de Robostic et ses activités. Plus tard la même année, la publication a honoré M. Larouche en tant que leader du marché de l'industrie du bois.
Le SIBO 2022 aura lieu du 27 au 29 octobre au Centrexpo Cogeco de Drummondville. L'exposition de trois jours présentera une gamme complète de machines et de fournitures industrielles pour le travail du bois, ainsi qu'un programme éducatif gratuit sur le site même de l'exposition.

Pour les demandes d'espace d'exposition et de parrainage, contactez Rob Roszell à rob.roszell@woodworkingnetwork.com ou Harry Urban à harry.urban@woodworkingnetwork.com.
Consultez le prospectus des exposants du SIBO 2022.
À propos du Salon Industriel du Bois Ouvré (SIBO)
Le SIBO, qui est historiquement l'événement le plus important pour l'industrie secondaire des produits du bois au Québec, offre une occasion exclusive aux fabricants et aux distributeurs de machines à bois, d'outils, de logiciels, de quincaillerie d'armoires, de bois d'œuvre et de planches, et bien plus encore, d'entrer en contact avec des fabricants représentant l'économie des produits du bois au Québec, qui représente 8,2 milliards de dollars.
 
Pour toute demande d'espace d'exposition ou de parrainage, contactez Rob Roszell à rob.roszell@woodworkingnetwork.com ou Harry Urban à harry.urban@woodworkingnetwork.com.
 
Voir le prospectus des exposants de SIBO 2022.
Autres événements à venir du réseau de l'industrie du bois
Executive Briefing Conference (EBC), le 15-17 septembre 2022, The Broadmoor, Colorado Springs, Colo.
 
Wood Pro Expo Lancaster (WPEL), le 13-14 octobre 2022, Spooky Nook Sports Center/Warehouse at the Nook, Manheim, Pa.
 
Wood Machinery & Supply Conference & Expo (WMS), le 2-4 novembre 2023, International Centre, Mississauga, Ontario.
 
Closets Conference & Expo (CCE) co-localisée avec Wood Pro Expo Florida (WPEFL), le 12-14 avril 2023, Palm Beach County Convention Center, West Palm Beach, Fla.
Have something to say? Share your thoughts with us in the comments below.