Wood Industry/Le Monde Du Bois partners with SIBO
March 25, 2022 | 12:27 pm CDT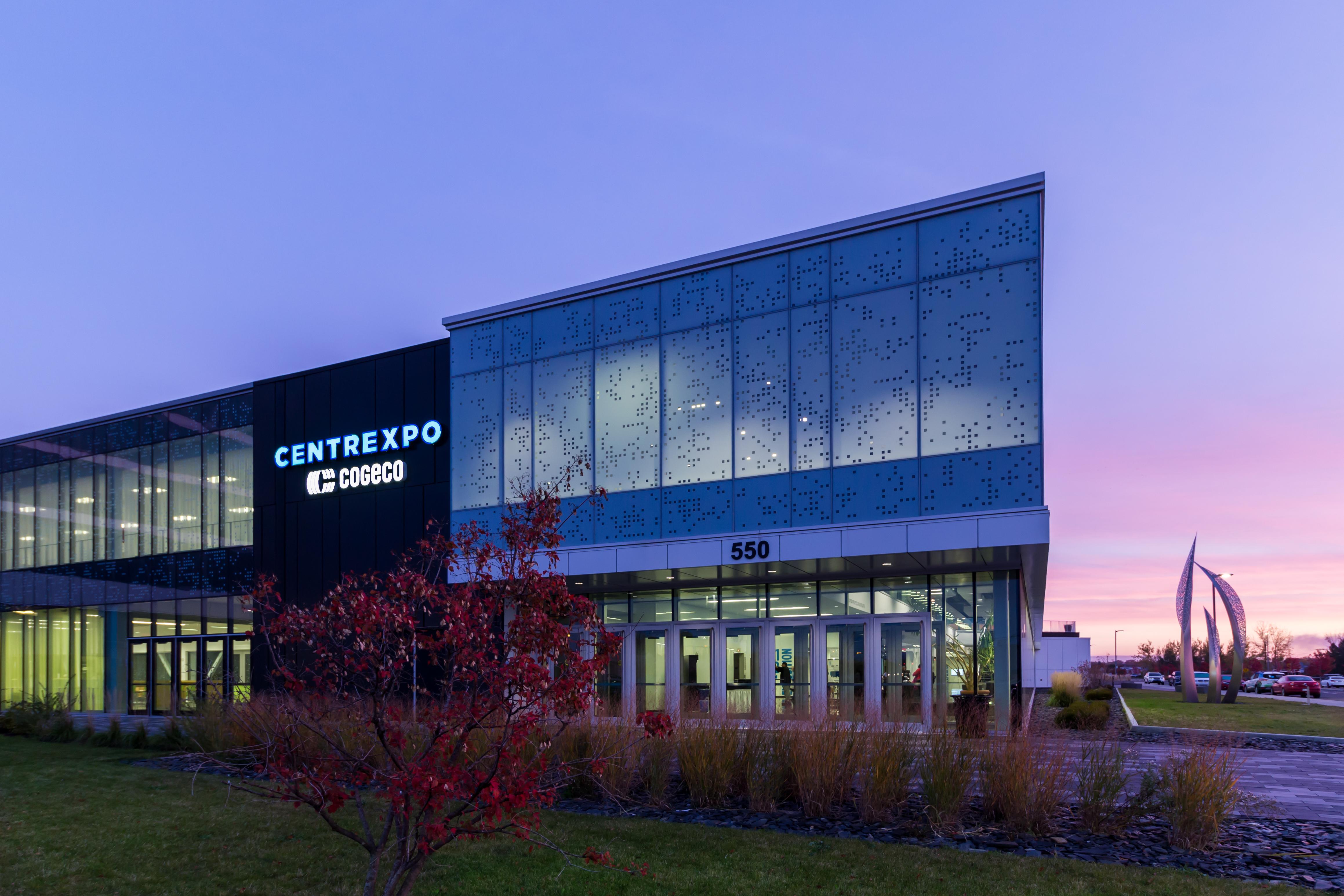 DRUMMONDVILLE, Quebec -- Historically, the Salon Industriel du Bois Ouvré (SIBO) has been the cornerstone event of secondary wood products in Quebec, but it hasn't been active in several years. Wood Industry/Le Monde Du Bois is pleased to announce that the show will return this year, taking place at the Centrexpo Cogeco in Drummondville during October 27-29, 2022. The location is conveniently located between Quebec City and Montreal and will take place in a state-of-the-art exhibition and conference center.
"We are excited to be SIBO's media partner as they relaunch this historic show in the robust Quebec market," said Wood Industry/Le Monde Du Bois Publisher Mike Neeb. "As Canada's only bilingual publication for secondary woodworkers, we understand the importance of the Quebec market to the Canadian industry as a whole."
Quebec is an essential part of the industry in Canada, representing $8.2 billion worth of wood products, so it is high time that this show makes a comeback.
"While the pandemic has stymied in-person events around the globe for the past two years, it has not prevented the Quebec wood products industry from growing," said Harry Urban, SIBO show manager. "Nor has it stopped the development of new technology, supplies, and materials. SIBO 2022 will serve as an important gathering place for industry suppliers to showcase three years' worth of new product introductions."
The show will not only give manufacturers and distributors a chance to connect to the Quebec market, but it will provide attendees with various workshops and presentations on topics from management to technology, covering issues that are pertinent to everyone in the industry.
"We are working closely with universities, trade associations, and other industry partners to present important topics like finishing advancements, workforce development, and implementing advanced technologies including Industry 4.0 and artificial intelligence as it applies to the woodworking industry," said Urban. "Our goal is to provide Quebec's wood product manufacturers, both large and small, with the latest products and information that will help them improve their operational efficiencies and increase their bottom lines. In turn, SIBO 2022 will provide a valuable forum for industry suppliers to display and demonstrate their latest products to grow their business in the unique Quebec wood products market."
SIBO 2022 is the best opportunity to connect with key executives of the Quebec wood products industry, most of whom do not attend any other woodworking trade show. Taking advantage of the biennial SIBO expo to showcase your company's products and services to Quebec manufacturers of furniture, cabinets, windows, store fixtures and other wood products is a fantastic opportunity. Furthermore, this will be the first major Canadian woodworking event since the pandemic began.
"Finally, Quebec will have an industrial woodworking show," said Urban. "We're pleased that exhibit inquiries and sales have really started to pick up now that the apparent end of the pandemic is upon us."
The organizers of the show have started accepting exhibit space applications, buoyed by the welcomed news that Quebec is phasing out COVID restrictions. The reopening plan is premised on the continued decline of covid-related hospitalizations. Exhibit sales are now underway for the event.
"Managing Editor Grace Tatigian and I will be at the show every day and look forward to chatting with our Quebec readers," said Neeb. "Please visit us at our booth!"
About Salon Industriel du Bois Ouvré (SIBO)
SIBO, historically the most important event for Quebec's secondary wood products industry, provides an exclusive opportunity for manufacturers and distributors of woodworking machinery, tooling, software, cabinet hardware, lumber and board products, and much more to connect with manufacturers representing Quebec's $8.2 billion wood products economy.
For exhibit space and sponsorship inquiries, contact Rob Roszell at [email protected] or Harry Urban at [email protected].

View SIBO 2022 exhibitor prospectus.
More upcoming Woodworking Network events
Executive Briefing Conference (EBC), Sept. 15-17, 2022, The Broadmoor, Colorado Springs, Colo.
Wood Pro Expo Lancaster (WPEL), Oct. 13-14, 2022, Spooky Nook Sports Center/Warehouse at the Nook, Manheim, Pa.
Wood Machinery & Supply Conference & Expo (WMS), Nov. 2-4, 2023, International Centre, Mississauga, Ontario.
Closets Conference & Expo (CCE) co-located with Wood Pro Expo Florida (WPEFL), April 12-14, 2023, Palm Beach County Convention Center, West Palm Beach, Fla. 
Have something to say? Share your thoughts with us in the comments below.