Take a deep dive into leadership with Jim Bouchard at EBC 2023
June 9, 2023 | 8:07 pm CDT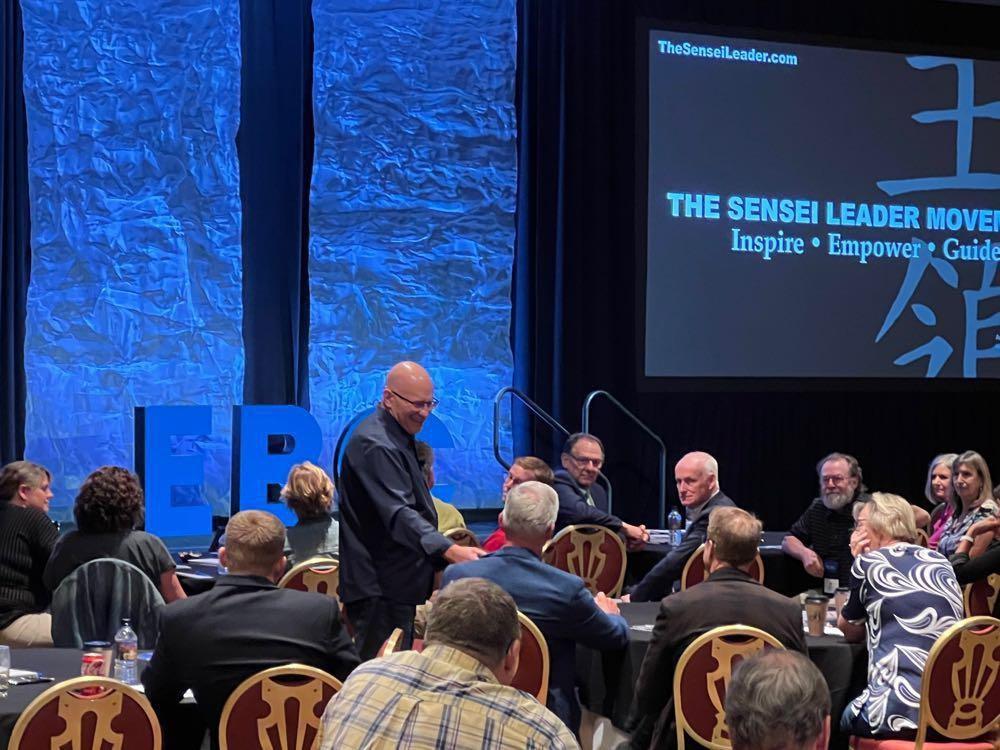 Colorado Springs, Colo. – Jim Bouchard, founder of the Sensei Leadership Movement, author, and well-traveled lecturer on the events circuit, returns to the Executive Briefing Conference (EBC) to conduct an interactive workshop geared to nurturing leadership skills. Bouchard's presentation is applicable to helping executives attending the workshop to not only hone their own leadership skills but to pick up ideas for helping develop the next generation of leaders at their companies. 
Bouchard was the opening keynote speaker for both the 2021 and 2022 Executive Briefing Conference. His books include "The Sensei Leader" and "Think Like a Black Belt."
EBC 2023 Sponsors
IMA Schelling Group is a Platinum Sponsor of EBC 2023.  
Other EBC 2023 sponsors include:
For more information about EBC 2023 sponsorship opportunities contact Harry Urban.
Bouchard plans to take a deeper dive into leadership in his workshop at this year's EBC, scheduled at Sept. 26-28 at the Broadmoor in Colorado Springs. 

"Inspire. Empower. Guide." Those are three characteristics Bouchard says separate true leaders from mere managers. In his view, "As a leader, your success is determined by one thing and one thing only: The success of the people you serve. Take care of your people and they'll take care of you."

Will Sampson, editorial director of Woodworking Network/FDMC, has observed several of Bouchard's presentations over the years and interviewed the Sensei leader on multiple occasions. Sampson reflected on Bouchard's three key ingredients of leadership in his October 2022 column. "Inspirational leaders get people fired up to do more than they thought they were capable of. Inspired people come up with new ideas. That's why the best leaders know they need to empower people to take action for positive change. And finally, great leaders know how to use their experience to guide their people in the right direction for the maximum benefit of all of the organization, its employees, owners, and customers."

Bouchard encourages company leaders to embrace change, find opportunities in uncertain times and help others grow through change. "More than anything else, people support change when they respect and trust their leaders. To earn respect, trust, and loyalty, you have to extend it. The leader goes first."
Bouchard's leadership workshop is one of two optional workshops scheduled for 2:30 p.m. to 5:00 p.m. Wednesday, Sept. 27. The second workshop will feature a Materials Introductions panel moderated by Kenn Busch of Materials Intelligence.

EBC 2023 will include more than a dozen presentations ranging from industry best practices and technology trends through economic analysis and forecasting. The event also offers dynamic networking opportunities for the diverse audience made up of industry leaders from residential and office furniture, kitchen cabinet, and architectural millwork firms, plus industry suppliers.

View the full EBC 2023 agenda.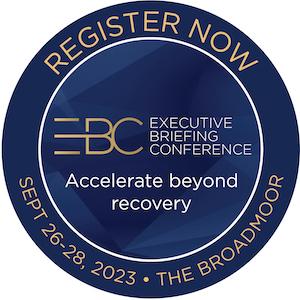 About the Executive Briefing Conference  
The EBC draws executives from across the spectrum of the woodworking industry, including FDMC Market Leaders, key industry associations, the FDMC 300, and others from residential and office furniture, cabinetry, architectural millwork firms, home organization, and key industry suppliers. The event also offers a number of networking opportunities. IMA Schelling Group is a Platinum Sponsor of EBC 2023; other sponsors include Blum Inc., Innergy, and Pennsylvania Lumbermens Mutual Insurance Company.
Registration for EBC 2023 is now open. Go to executivebriefingconference.com to view the complete agenda and to register. For more information about EBC 2023 sponsorship opportunities contact Harry Urban. 
More Woodworking Network events     
Wood Pro Expo Lancaster, Oct. 12-13, 2023, Spooky Nook Sports / Warehouse at the Nook, Manheim, Pa.     

Wood Machinery & Supply Conference & Expo (WMS), Nov. 2-4, 2023, International Centre, Mississauga, Ontario.     

Closets Conference & Expo / Wood Pro Expo Chicago, April 17-19, 2024, Schaumburg Convention Center, Schaumburg, Ill..  

Salon Industriel du Bois Ouvré (SIBO), Oct. 24-26, 2024, Centrexpo Cogeco, Drummondville, Quebec.
Have something to say? Share your thoughts with us in the comments below.