EBC 2023 preview: How the National Woods Board plans to train the next generation of woodworkers
May 15, 2023 | 11:25 am CDT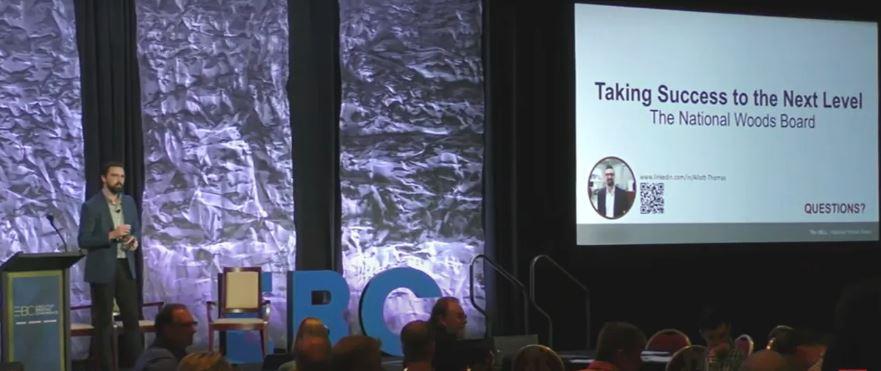 COLORADO SPRINGS, Colo. – The formation of the National Woods Board (NWB), an industry partnership focused on replicating the success of the Manufacturing Industry Learning Lab (MiLL), was announced at last year's Executive Briefing Conference (EBC).
 
At EBC 2023, Thomas Allott, chairman of the NWB and manager of Stiles University, will provide an overview of the 501(c)3 non-profit organization's strategic goals and discuss how wood product manufacturers and industry suppliers can rally around the group's mission to bring sorely needed training opportunities to other regions of the country.
EBC 2023 Sponsors
IMA Schelling Group is a Platinum Sponsor of EBC 2023.  
Other EBC 2023 sponsors include:
For more information about EBC 2023 sponsorship opportunities contact Harry Urban.
Located in Colorado Springs, Colo.,The MiLL's 45,000-square-foot center opened in the fall of 2017 to train students and adults seeking new career opportunities to become skilled cabinetmakers and woodworkers. As an EDUcation member of the Woodwork Career Alliance of North America, The MiLL's curriculum is based on the WCA 's Skill Standards and credentialing program vetted by industry.

More than 60 partners connected to wood manufacturing have contributed time, equipment and supplies, or money to support the concept. The NWB aims to develop similar partnerships in other regions of the United States to provide students the opportunity to obtain real-world stills and certifications for future employment and careers in the woodworking industry.

Allott's presentation, "The National Woods Board – Transforming Wood Industry Education," is one of a dozen timely presentations planned for the EBC 2023, Sept. 26-28, at the Broadmoor. Topics range from from industry best practices and technology trends through economic analysis and forecasting. The event also offers dynamic networking opportunities for the diverse audience made up of industry leaders from residential and office furniture, kitchen cabinet, and architectural millwork firms, plus industry suppliers.
Learn more at nationalwoodsboard.org. 
View the three-day EBC 2023 agenda.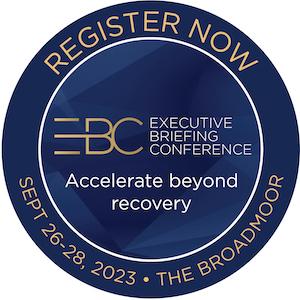 About the Executive Briefing Conference  
The EBC draws executives from across the spectrum of the woodworking industry, including FDMC Market Leaders, key industry associations, the FDMC 300, and others from residential and office furniture, cabinetry, architectural millwork firms, home organization, and key industry suppliers. The event also offers a number of networking opportunities. IMA Schelling Group is a Platinum Sponsor of EBC 2023; other sponsors include Blum Inc., Innergy, and Pennsylvania Lumbermens Mutual Insurance Company.
Registration for EBC 2023 is now open. Go to executivebriefingconference.com to view the complete agenda and to register. For more information about EBC 2023 sponsorship opportunities contact Harry Urban. 
More Woodworking Network events     
Wood Pro Expo Lancaster, Oct. 12-13, 2023, Spooky Nook Sports / Warehouse at the Nook, Manheim, Pa.     

Wood Machinery & Supply Conference & Expo (WMS), Nov. 2-4, 2023, International Centre, Mississauga, Ontario.     

Closets Conference & Expo / Wood Pro Expo Chicago, April 17-19, 2024, Schaumburg Convention Center, Schaumburg, Ill..  

Salon Industriel du Bois Ouvré (SIBO), Oct. 24-26, 2024, Centrexpo Cogeco, Drummondville, Quebec.
Have something to say? Share your thoughts with us in the comments below.