May 11, 2023 | 9:34 am CDT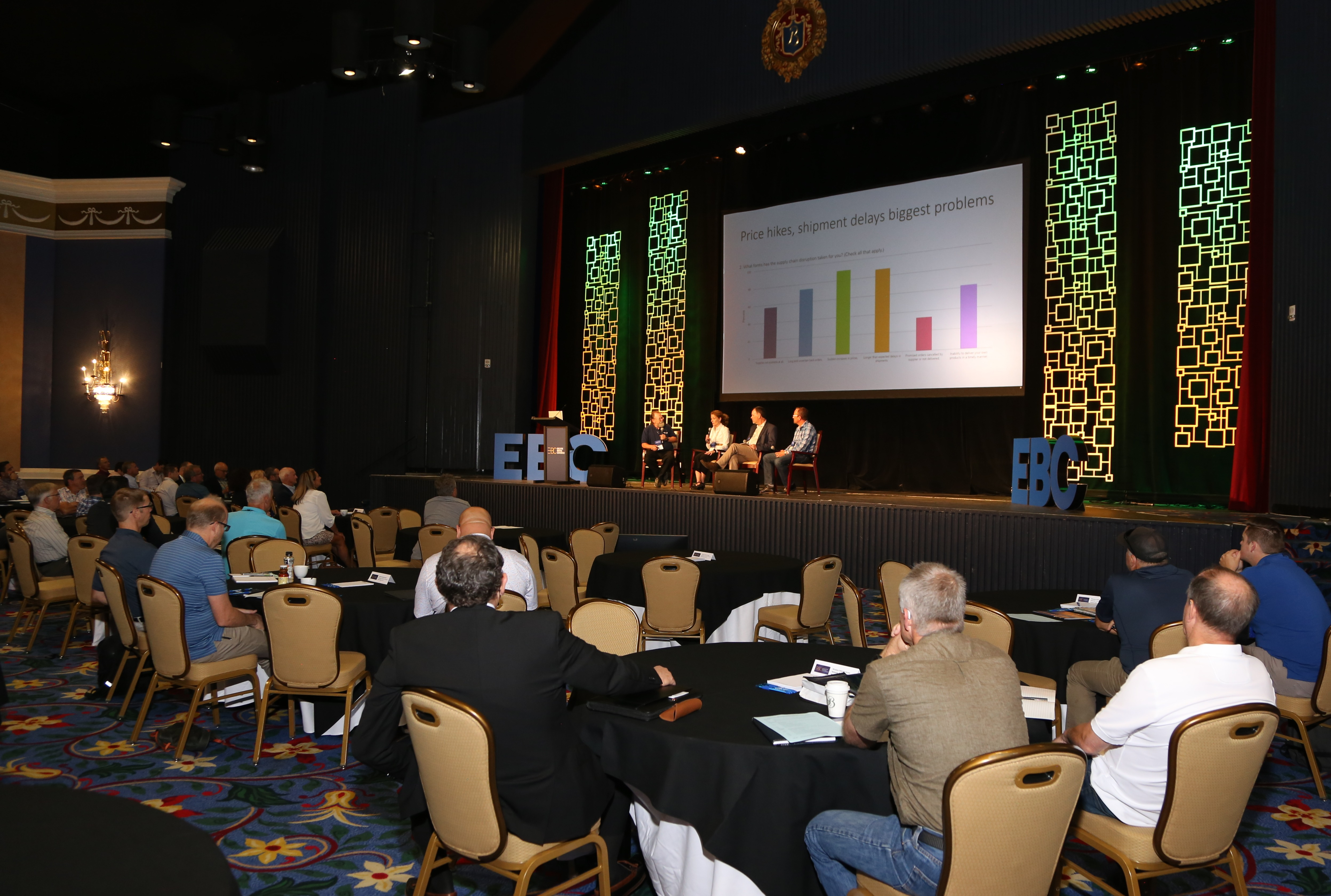 COLORADO SPRINGS — The Executive Briefing Conference, to be held September 26-28 at the Broadmoor in Colorado Springs, is renowned as the cutting-edge forum for industry best practices, technology trends, economic analysis and forecasting, and dynamic networking opportunities.  The event draws owners, managers, entrepreneurs and leaders from across the spectrum of the woodworking industry, including FDMC Market Leaders, key industry associations, the FDMC 300, and others from residential and office furniture, kitchen cabinet, architectural millwork firms. EBC offers a number of receptions, meals and other networking opportunities. 

Keynotes
Steve Shapiro will kick off EBC 2023 with his keynote titled, "Disruption proof your business." Shapiro will address how companies can stay profitable and innovative in the face of dramatic changes occurring in technology and customer behavior. "We often think of disruption in terms of emerging technologies but being disruption-proof is much more. It is about remaining desirable in the future and ensuring that what you offer today is still wanted tomorrow." 

Back by popular demand, t economist, Dr. Chris Kuehl, will deliver the closing keynote. Kuehl's presentation is titled, "Economic Outlook and World Affairs." His experience and background in economics with an international perspective will provide attendees with a useful view of what to expect in terms of the economy. Add in his dry wit and you have the formula for a valuable and memorable presentation.

Case studies 
Daniel Drapeau, the president and CEO, of Groupe Miralis is investing $45 million in the start-up of two new high-automation manufacturing plants in Quebec. Both factories will be highly automated with 80 to 100 percent of the process requiring no any human intervention. In his presentation titled, "Taking The Plunge In Advanced Automation," Drapeau will reflect on the steps he took over the past decade that led to his ambitious undertaking. 

A highlight of EBC this year will be a video tour of The Stow Company in Holland Michigan. The presentation will do a deep dive into the company's Manufacturing Execution System journey. Attendees will get an inside look at the company's Holland, MI facility.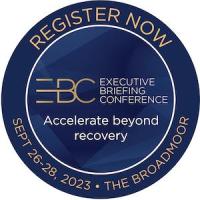 The company's team of Randy Tallman, Executive Vice President & COO  and Scott Sliva,  Vice President of Process & Technology will also be on hand to field questions from the audience.

Other presentations include:
Trade issues examined, reshoring/nearshoring – Panel of major players from the furniture and cabinet industries will discuss current trade issues as well as near shoring and reshoring occurring. 
Optional networking workshops: Jim Bouchard, founder of the Sensei Leadership Movement on Leadership; Materials Introductions moderated by Kenn Busch, founder of Material Intelligence.
Marc Sanderson, Woodworking's new workforce – Sanderson, the owner and president of the architectural woodworking firm, Wilkie-Sanderson, and software firm, Innergy, will discuss how HR has to evolve and become strategic.
Technology overview – Gary Wernlund – A perennial EBC favorite, Wernlund, Sales Management Coach at Stiles Machinery, will discuss the latest in woodworking technology and what's coming.
IMA Schelling Group is a Platinum Sponsor of EBC 2023.  Other EBC 2023 sponsors include Blum Inc., Innergy, and Pennsylvania Lumbermens Mutual Insurance Company. Registration for EBC 2023 is now open. Go to executivebriefingconference.com to view the complete agenda and to register.
Have something to say? Share your thoughts with us in the comments below.