Come see technological miracles and our amazing millworkers at Mission Bell Manufacturing
January 25, 2019 | 3:33 pm CST
Finishing mixing stations deliver predictable coloration. 
General contractors are stressed trying to satisfy the needs of their clients. Mission Bell Manufacturing works to reduce that stress by being the most reliable millworker in the business. We strive to execute big, complex jobs faster than anyone.
Protecting and assisting workers with exoskeletons and vacuum lift assists.
We invite the industry to come experience Mission Bell at an open house during the 2019 Executive Briefing Conference. 
An early adopter of technology, you'll see how we are leveraging a variety of technologies to collaborate early in the project cycle with our customers. You'll get to tour our shop and see how we are increasing profitability by improving operational efficiency in our manufacturing processes.
Removing dust before finishing. 
You won't want to miss demonstrations of how Mission Bell is using industrial exoskeleton technology on the job site to benefit both their installers and customers.
SLIDESHOW

Previewing a plant tour scheduled for April 15 during the 2019 Executive Briefing Conference in San Jose.
---
As an early adopter of technology, we are continuously improving our operational excellence to enhance efficiency and meet tight project deadlines. We want to make general contractors successful all the while being easy to do business with and developing great relationships. Customer Experience is important to us.
Nested CNC operations cut waste and speed parts production.
We love to surprise and delight our clients. We bring architects' dreams to life sometimes reaching to the past by sourcing reclaimed wood with great stories. Our clients include Silicon Valley's top companies, universities, and hospitals. 
Automation comes to veneer splicing, an essential service of millwork firms.
We have a 103,000 square foot, highly-automated manufacturing facility that provides us the capacity to process multimillion-dollar commercial projects with quality, consistency, and speed.  But the secret sauce of our success is really the people that make the Mission Bell team.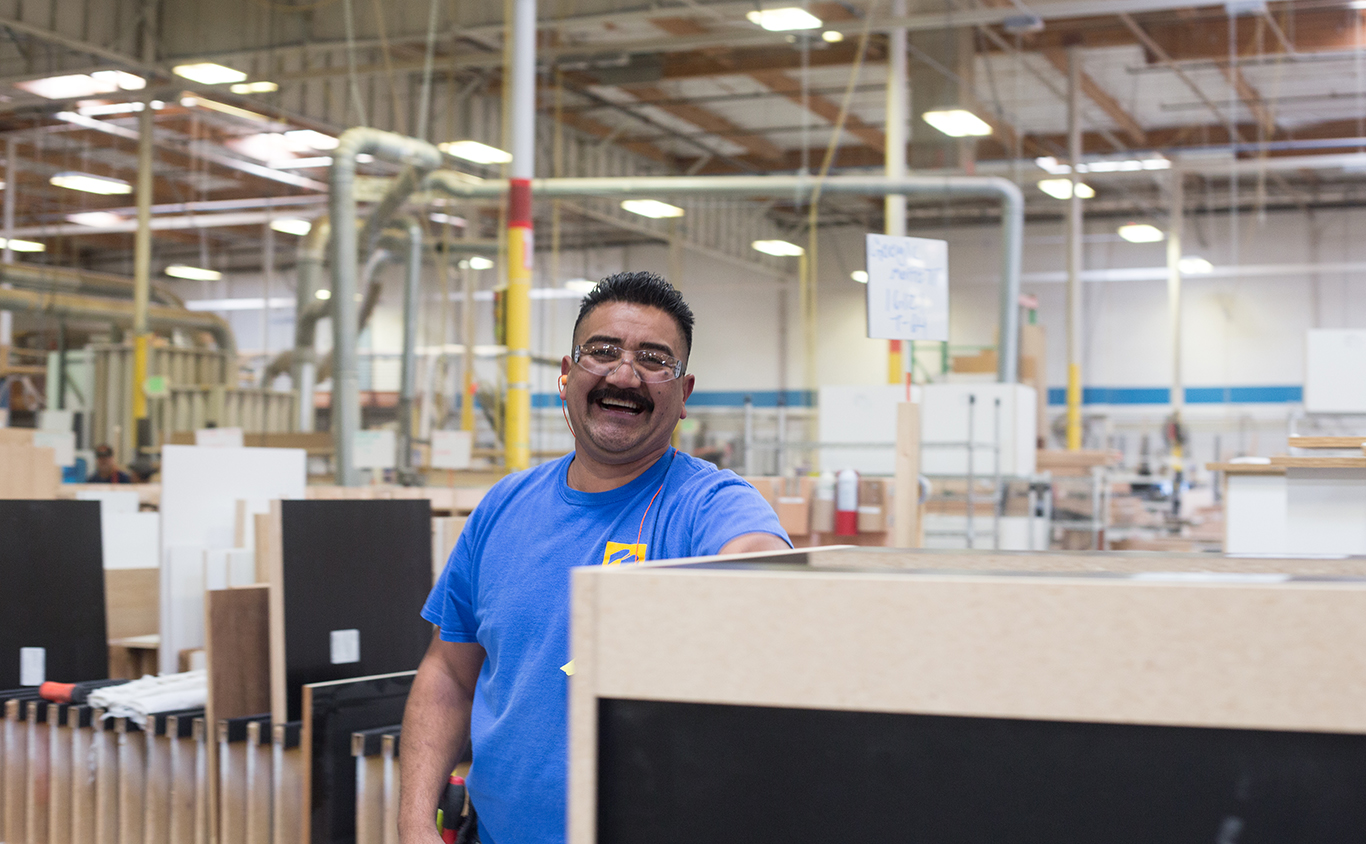 A team that is at play at work. 
We have a joy-filled workforce that lives out our values, bristles with creativity and adapts to change. As a Benefits Corporation, we are committed to People, Planet, and Profit. Together, with the shared values of Integrity, Relationship, Stewardship, Contribution, and Innovation we aim to be a force for good; working to bless people and the world positively. 
Have something to say? Share your thoughts with us in the comments below.