Catch the 2022 Executive Briefing Conference On Demand
December 12, 2022 | 8:43 pm CST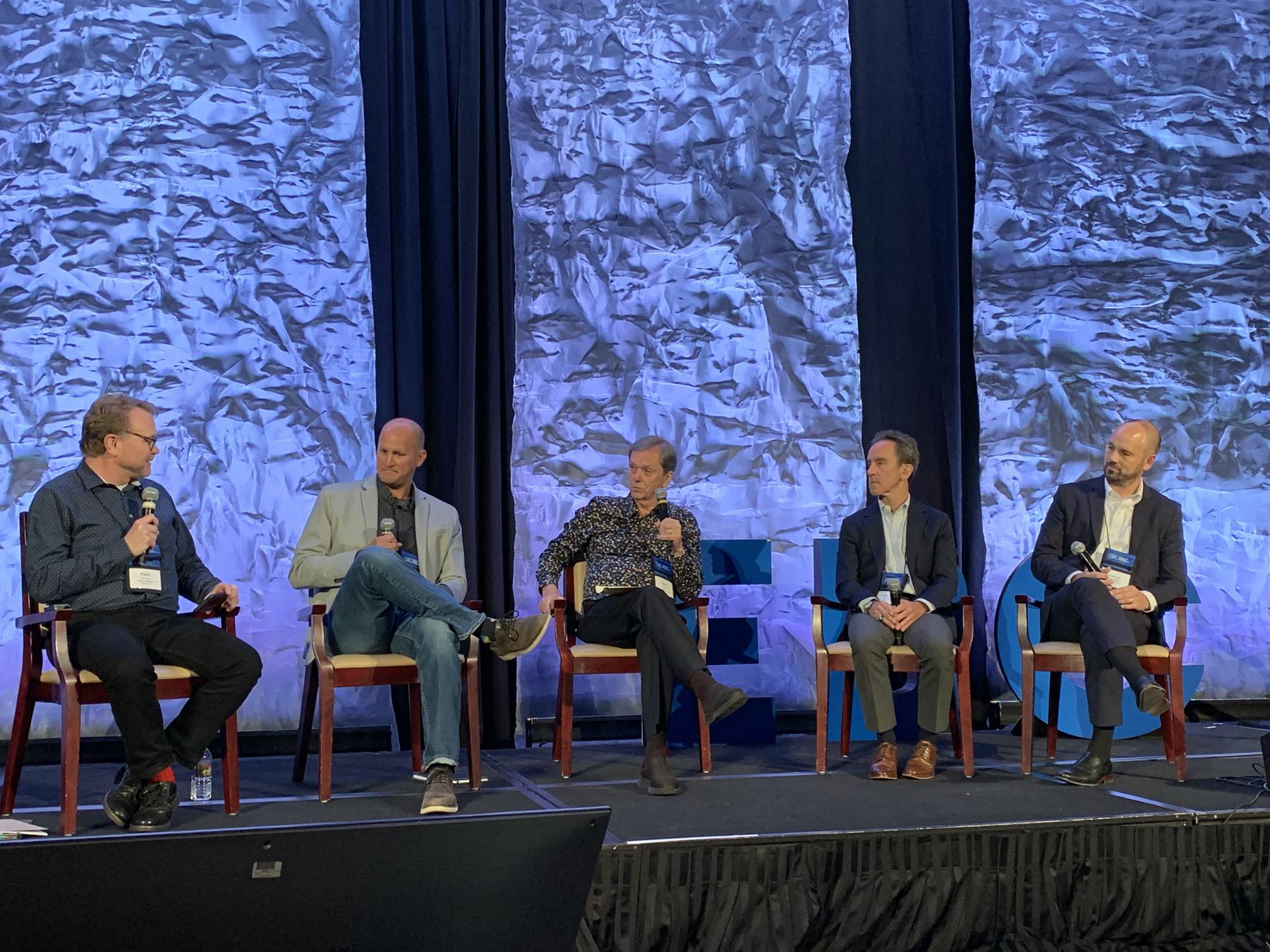 COLORADO SPRINGS, Colo. – The Executive Briefing Conference (EBC) has a 20-year track record of delivering timely and insightful information on industry trends, best practices and technological developments of interest to a diverse audience of wood products manufacturers and their suppliers.

The 2023 EBC, owned and organized by Woodworking Networking, is scheduled to take place Sept. 26-28 at the iconic Broadmoor in Colorado Springs. While the agenda is being hammered out, the 2022 EBC presentations are available streaming on demand.

The Digital Conference Pass, available for $315, includes all conference sessions of the three-day event, from the opening keynote through the closing keynote.

Presentation highlights include:

Opening Keynote: Give Them Purpose; Be a Magnet for the Best
Presented by Jim Bouchard
Author, international speaker, and founder of the Sensei Leader Movement, Bouchard notes, "The Great Resignation is a thing. The business landscape is ever-changing, and leaders are challenged to find - and hold on to - good people."
Case Study # 1
Interview with Luke Elias, President, Muskoka Cabinet Co.
Elias discusses his company's use of robotics and his true Industry 4.0 processes. Among the recent additions to the company's lineup that Elias discussed are an RFID robotic panel processing cell and an RFID-enabled finishing line. Learn more.

Supply Chain Present and Future
Featuring Scott Prillaman, Senior Vice President, Hooker Furnishings
Will Sampson, Editorial Director of Woodworking Network, interviews Prillaman about how Hooker has dealt with the supply chain challenges. Learn more.

Taking Success to the Next Level: An Introduction to the National Woods Board
Presented by Thomas Allott, Manager of Stiles University, Stiles Machinery
Learn about the National Woods Board, a group of industry professionals that has been formed to transition ownership of the MiLL's successful woodworking education model from public education to private enterprise.

Virtual Plant Tour -- Montbleau & Associates
Presented by Ron Montbleau, President, Ana Rothman, VP of Sales & Estimating, and Chris Gioia, President, Montbleau & Associates
Take a guided video tour of Montbleau's high-tech architectural woodworking plant in Mexico. Learn more.

Case Study # 2 Powell Valley Millwork
Interview with Jimmy and Michael Thornberry, partners of Powell Valley Millwork
Powell Valley Millwork has successfully managed to grow and prosper in the face of recent challenges such as the pandemic, hardwood lumber prices, other supply chain challenges, and the ongoing issues of finding good workers. Learn more.

Panel Discussion: Material Impacts on Sustainability Strategies and ESG Leadership
Led by Kenn Busch, Owner, Material Intelligence LLC, the panel includes Jarod Brames, Director of Sustainability of OFS Brands; Gary LeBlanc, Director of Major Accounts for Richelieu; Andy O'Hare, President of the Composite Panel Association; and Nathan Klomp, Director of Business Development of MJB Wood Group
Wood is the most sustainable building material in the world, and the more we learn the better it gets. New research into carbon sequestration makes the story even better, particularly for ESG reporting. Learn how leading companies are telling their wood environmental stories.

Robotics in Woodworking -- Now and What's Next
Presented by Rick Braun, President, Robotic Solutions LLC
A discussion of current and future applications of robots in woodworking.

Technology Overview: Change/Automate What You Can
Presented by Gary Wernlund, Sales Management Coach, Stiles Machinery
It is estimated that by 2025, 85 million jobs may be displaced by a shift in the division of labor between people and machines. Ninety-seven million new roles may emerge that are more adapted to the new division of labor between humans, machines, and data. Wernlund will discuss how this evolution applies to the wood products industry.

Exclusive Woodworking Network Benchmark Survey on Materials Usage in the Wood Products Industry
Presented by Kenn Busch, Owner, Material Intelligence LLC
In this exclusive study of Woodworking Network's audience, respondents were asked to discuss a number of factors that influence their material usage, including what material properties are most important, and how much they outsource value-added decorative components.

Closing Keynote: Economic Outlook
Presented by Chris Kuehl, Chief Economist, National Association of Credit Management
Kuehl provides an international perspective of leading economic trends and a forecast of what's to come.
About the Executive Briefing Conference
Since 2002, the EBC has been the premier venue for key manufacturers to network and explore new ways to succeed. By providing strategic and practical information that addresses manufacturing challenges, the EBC provides a unique forum to find out about new and emerging technologies and methods, and discover opportunities in a non-commercial environment. The 2022 EBC was sponsored by Stiles Machinery, Blum, Weima America and Innergy.

The 2023 EBC will take place Sept. 26-28 at the Broadmoor in Colorado Springs, Colo. For sponsorship opportunities, contact Harry Urban at 708-373-4344, [email protected].
Have something to say? Share your thoughts with us in the comments below.