Innovations at interzum 2023
March 25, 2023 | 2:30 pm CDT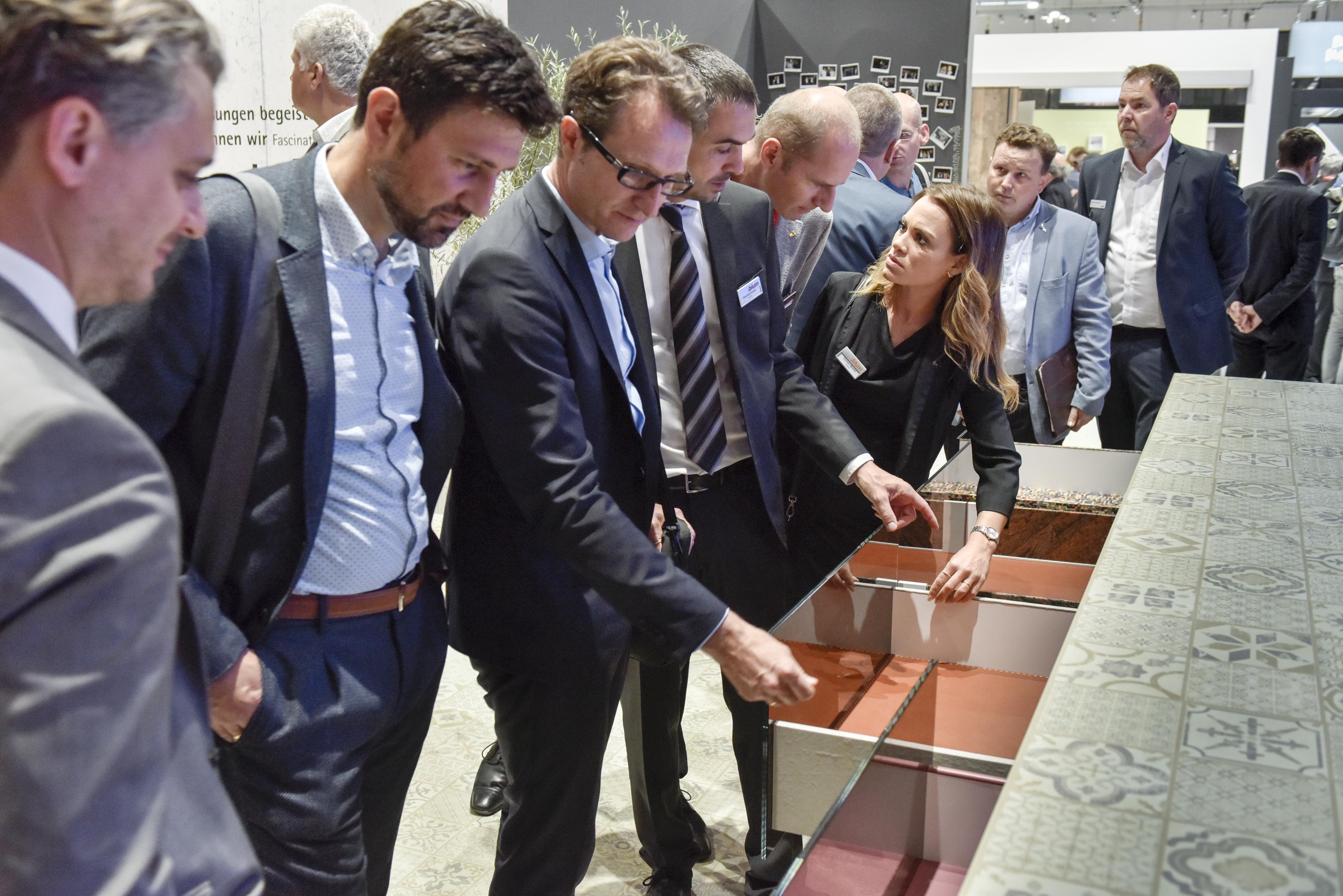 Photo By Koelnmesse
Cologne, Germany - Expanded educational content, optimized floor plans, plus thousands of supplies will be on hand for 2023 interzum in Cologne, Germany, April 9-12. A digital pre-show will take place from May 2-8, including a sneak peek of some new products. 
On display in Cologne will be thousands of supplies for manufacturing furniture, cabinets, closets, and related products, including flexible hardware and storage solutions, connectivity enhancements, panel developments, adhesives, and new colors, textures, and finishes.
Sponsored by Koelnmesse, interzum hosts more than 1,400 exhibitors from 60 countries.
With "Neo-ecology" as its central theme and "Shaping the change" as its slogan, interzum will spotlight sustainability, climate change, and resources as they relate to materials and components. The organization also has launched a magazine, available on its website, with articles on the topic. And on the northern side of the fairground, in one of its more frequented sections, will be an area titled Boulevard Sustainability, which will include a dozen booths from exhibitors showcasing products related to the topic.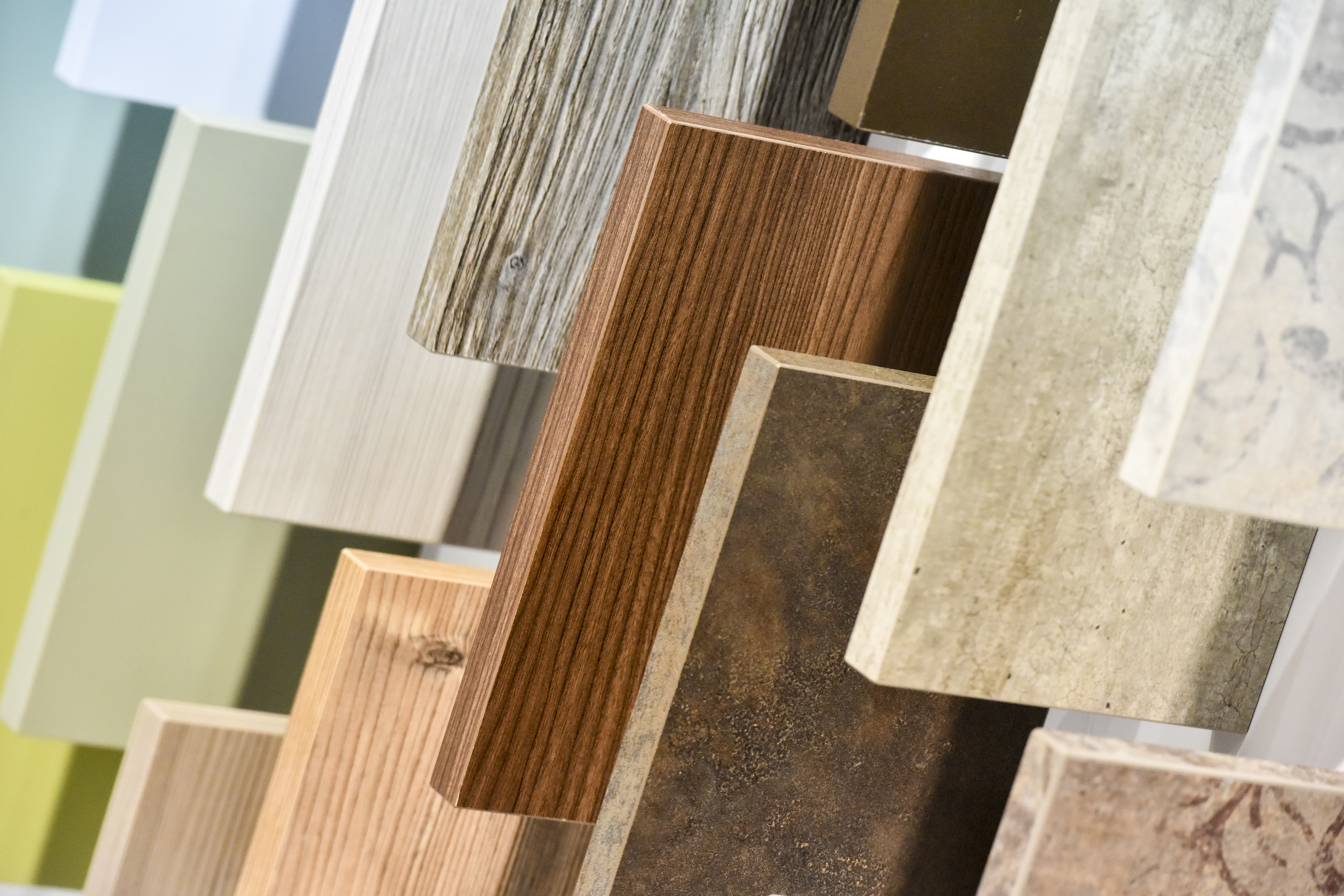 This year's interzum is the first in-person show since the pandemic, and organizers expect a strong turnout, with numbers pushing close to the all-time high in 2019. Visitor quality also is trending up, says Maik Fischer, show manager. "In the last six to eight months, visitor quality remains high and is increasing. That means the people with the purchasing power and the decision power, they're coming to…Cologne."
And what can visitors expect this year? For one, a newly built hall in the Materials & Nature Pavilion and an optimized floor layout making the fair more efficient for attendees, he adds. The market segments are grouped closer together, requiring less time to traverse a pavilion and enabling more face-to-face time with exhibitors.
Education will be a big proponent this year, from trend forums to the interzum academy. "Visitors are demanding more content, knowledge, updates, trends, insights," Fischer says, "everything which is not a product, but about knowledge. That's what we see visitors demanding, and that is how we want to develop [as the second pillar of the show] this year, and in the future."
Each interzum industry segment has a forum: Materials & Nature — "Sustainability Matters:" a look at new materials, some of which are in development and have not made it to the market yet, and a focus on sustainability; Textile & Machinery — "New Aspects in Mattress Recycling:" a look at how mattress recycling can be transformed into a circular economy; and Function & Components — "Furniture in Change — Shifting Boundaries:" a focus on how furniture and cabinet makers can rethink the production process.
However, beyond those forums, interzum also will introduce a Trend Stage highlighting experts across various sectors. This central knowledge platform will feature curated content with a high-level focus on innovation. The Product Stage is another part of interzum academy, along with the Trend Stage, and will provide attendees a chance to listen to exhibitors discuss company and product-focused topics. Content from the stages will be available live on site, digitally and on-demand.
North American exhibitors
Approximately 39 US and two Canadian companies will be at interzum – among them are flagships like Legget & Platt as well as the US state offices of North Carolina, Virginia, and Wisconsin, which will feature hardwood and softwood companies from their respective states in the Materials & Nature Halls. They will be located close to the American Hardwood Export Council (AHEC), which will bring over 20 companies in that segment. 
There will be an ISPA Pavilion in Hall 11.2 in the Textile & Machinery segment of Interzum. Following the four-day, in-person show, May 15 and 16 will be interzum @home, a digital recap of products and solutions shown in Cologne. 
How to attend
Registration for the fair is currently available at interzum.com. However, new this year is the digital ticket, which can be purchased in the ticket shop on the website. This ticket will be the only way to enter the fair; the ticketing process is 100 percent digital, and no purchases can be made on site. All attendees will then need to download interzum's official app and store the digital ticket in its wallet section. 
For information visit interzum.com.
Have something to say? Share your thoughts with us in the comments below.