Gear up for woodworking's biggest shows
March 10, 2023 | 6:36 pm CST
Tens of thousands of woodworking professionals will gather in Germany in May for the industry's two largest trade shows: interzum and LIGNA. Running back-to-back, interzum takes place May 9-12 in Cologne and LIGNA will be held May 15-19 in Hannover.
A single ticket will once again allow visitors access to both shows. Tickets can be purchased online at either shows' website, interzum.com or ligna.de.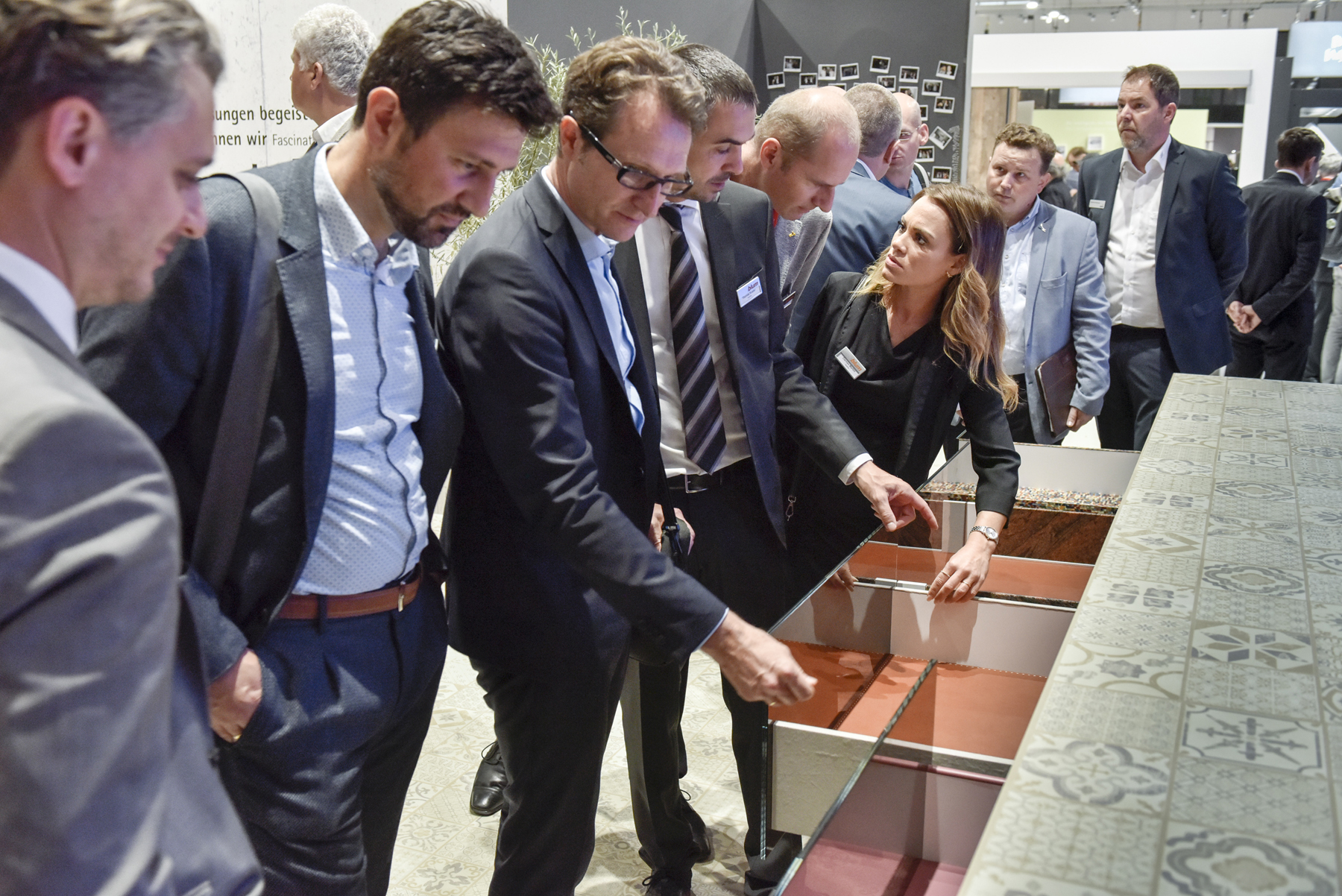 Innovations at interzum
On display at interzum will be thousands of supplies for manufacturing furniture, cabinets, closets and related products, including flexible hardware and storage solutions, connectivity enhancements, panel developments, adhesives, and new colors, textures and finishes. Sponsored by Koelnmesse, interzum hosts more than 1,400 exhibitors from 60 countries.
With "Neo-ecology" as its central theme and "Shaping the change" as its slogan, interzum will spotlight sustainability, climate change and resources as they relate to materials and components.
The 2023 interzum kicks off with a digital pre-show from May 2-8, including a sneak peek of some of the new products to be displayed. On-site, the array of innovative materials and supplies will be divided into three categories: Materials & Nature (Halls 1, 5.1, 5.2, and 6), Function & Components (Halls 4.2, 7, 8, and 10.2), and Textile & Machinery for upholstery and bedding (Halls 9, 10.1, 11.1, and 11.2). Trend Stage presentations and networking opportunities will be on-site and available in digital format.
Following the four-day in-person show, on May 15 and 16 will be interzum @home, a digital recap of the products and solutions shown in Cologne.
For information visit interzum.com.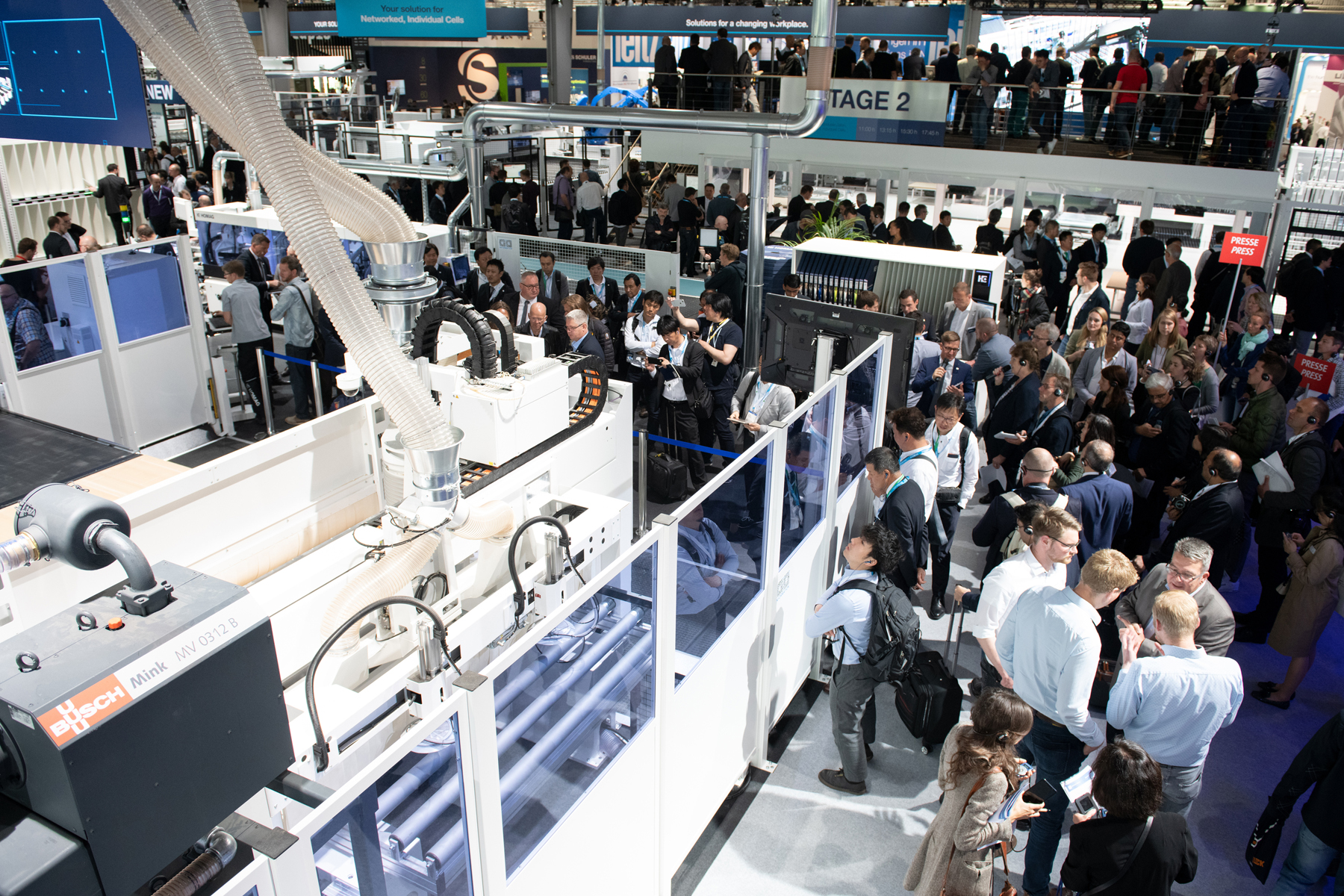 LIGNA: Technology transformed
The world's largest woodworking show, LIGNA will host more than 1,100 exhibitors from around the world with displays spread across roughly 1.15 million square feet of exhibit space. The show is co-organized by Deutsche Messe and the VDMA Woodworking Machinery Association.
"LIGNA offers a unique overview of the entire value chain of the woodworking and wood processing industry. It is the international showcase for innovations and the stage for world firsts," said Dr. Jochen Köckler, CEO of Deutsche Messe AG. "At LIGNA 2023, visitors will meet exhibitors from 44 countries. This is where trends are set and discussed that shape the industry and point the way to the future."
This year's theme is "Woodworking Transformation," and showcased will be state-of-the-art processing solutions including smart and/or connected factories, Industry 4.0, IoT platforms, and the "Woodworking made izy" standardized interface initiative, as well as other new technology and classic concepts for primary and secondary woodworking.
Other themes are "Prefab Building Processes" and "Green Material Processing," reinforcing the role the wood-based bioeconomy has as a technology driver.
Visitors to LIGNA will see a wide range of technology and innovations across seven main display categories: Tools & Machinery for Custom & Mass Production in Halls 11–15, 27; Surface Technology in Halls 16, 17; Wood Based Panel Production in Hall 26; Sawmill Technology, Hall 25; Energy from Wood in Halls 25, 26 and an open-air site; Machine Components and Automation Technology, Hall 16; and Machinery for Forestry, Roundwood & Sawntimber Production in the open-air site, P32–35.
Guided tours, as well as presentations and job recruiting opportunities will be hybrid events. "By streaming our additional formats, we want to make LIGNA and relevant industry developments accessible to those who can't be there on site," said Stephanie Wagner, LIGNA project manager. "Independent of location and time, we can thus extend LIGNA's appeal far beyond the event period."
New this year will be education and career opportunities available through the LIGNA.Campus and LIGNA.Recruiting, including face-to-face meetings. For information on LIGNA, visit ligna.de.
Have something to say? Share your thoughts with us in the comments below.