Survey explores material trends
January 5, 2023 | 3:56 pm CST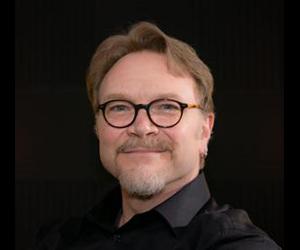 As we ramp up coverage of decorative surfaces, we thoughtwe should conduct a survey about materials use and intention. One hundred and thirty-eight respondents filled out a detailed survey, and while much of the information was incredibly helpful, we immediately noticed we had a potential issue with terminology, as many specific materials are known by different names to different manufactures, distributors and even materials suppliers. 

Different names, same product
Probably the best way to illustrate this issue is to share what happened as I presented these results to 100 or so people at the 2022 Executive Briefing Conference in September, at the Broadmoor Resort in Colorado Springs. 

I asked the audience, "By show of hands, how many here are using TFL panels in their products?" A few dozen hands went up. 

"How many are using low-pressure laminates?" Another 20 or 30 hands, with some repeats from the first question, with several new respondents.

"How many are using melamine boards?" More hands shot into the air than in either of the previous questions. 
"How about TFM panels?" Fewer hands this time. Then:

"How many of you know that these are all terms for exactly the same material?" Several hands, lots of murmurs, and more than a few angry glances.
 
To me this explained some of the errant responses we got to questions calling out specific types of material, namely compact laminates (aka solid phenolic panels) and a variety of materials referred to as "foils" – PET, polypropylene, and paper-based. And, of course, TFL. 

Based on this experience we'll be emphasizing materials education, and attempting to harmonize the terminology used by both manufacturers and suppliers, in future issues of FDMC magazine.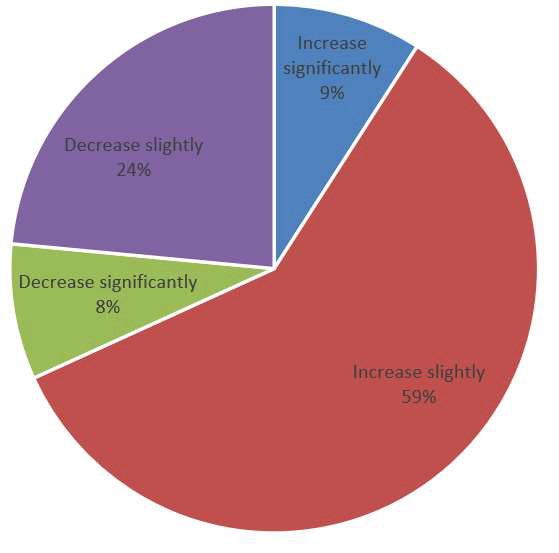 Survey highlights
That being said, here are highlights of our 2022 Materials Use Benchmark Survey, complete with caveats and clarifications where necessary. 

The vast majority of respondents to the survey (78.8%) came from the cabinetry market. That was followed by residential furniture at 40%, commercial/office furniture at 30%, closet systems at 25%, hospitality furniture at about 9%, educational and institutional furniture at 8% and healthcare and senior living furnishings at just less than 7%.

Medium to smaller companies dominated the respondents with nearly half (47%) reporting annual sales under $1 million and more than 27% reporting sales between $1 million and $5 million. Companies with sales above $10 million accounted for nearly 17% or respondents, and those with sales between $5 million and $10 million were 8.8%.

Asked to rank the importance of various material properties, these manufacturers ranked durability in first place followed by availability, which was surely a response related to supply chain issues. The rankings continued with price/value third, design fourth, and design matching other materials fifth. At the bottom of the rankings, ease of application or manufacturing ranked sixth, followed by sustainability and climate positive properties ranking seventh or last in the list.

When it comes outsourcing value-added decorative components such as doors, drawer fronts, worktops and the like, the largest cohort of repondents said they rarely (37.5%) or never (7.4%) do so. But 21.3% said they outsource these products 25 to 50 percent of the time, and nearly as many (18.4%) said they outsource these products 50 to 75 percent of the time. Just 8.1% reported they outsource these products more than 75 percent of the time and only 7.4% reported outsourcing all the time.

The vast majority of respondents say they plan to increase use of prefabricated decorative components, with 59% planning a slight increase and 9% planning a significant increase. About a third of respondents plan a decrease, either slightly (23.5%) or significantly (8.3%).

We asked respondents to select from a list of materials what they are using now and which they plan to use more of in the next 24 months, but we suspect the results were flawed. For example, we found it unlikely that more than 60% of respondents could be using compact laminates — a very dense, thick version of HPL commonly found in outdoor commercial furniture and for high-use applications like toilet partitions. In the context of this question, the "compact laminate" was probably confused with HPL or other materials. 

We also question the indicated drop in TFL (from 57 to 43%), since sales of that material have been climbing steadily. We suspect that this result is driven by confusion over terminology. 

What is notable, however, is that use of 3DL is projected to jump 58%, the use of veneers will drop by half, and paper-based veneer replacements will increase by 68%. 

Texture in laminates is increasingly important. Some 34% of respondents listed this as very important while 30% listed it somewhat important. Nearly 27% said texture is only important on some products and just less than 9% said texture is not important at all.

There are some pretty significant trends apparent in the survey: 
68% of respondents plan to increase use of prefabricated value-added components.
3DL use is to rise by 38%.
Fewer manufacturers plan to use HPL in the future. 

Furniture and cabinet companies plan large reductions in use of natural and engineered veneers.

We welcome your thoughts on this effort, particularly as we gear up to tweak our model and conduct our next effort. 
Have something to say? Share your thoughts with us in the comments below.