European kitchen designs feed mind and soul
July 26, 2022 | 10:03 am CDT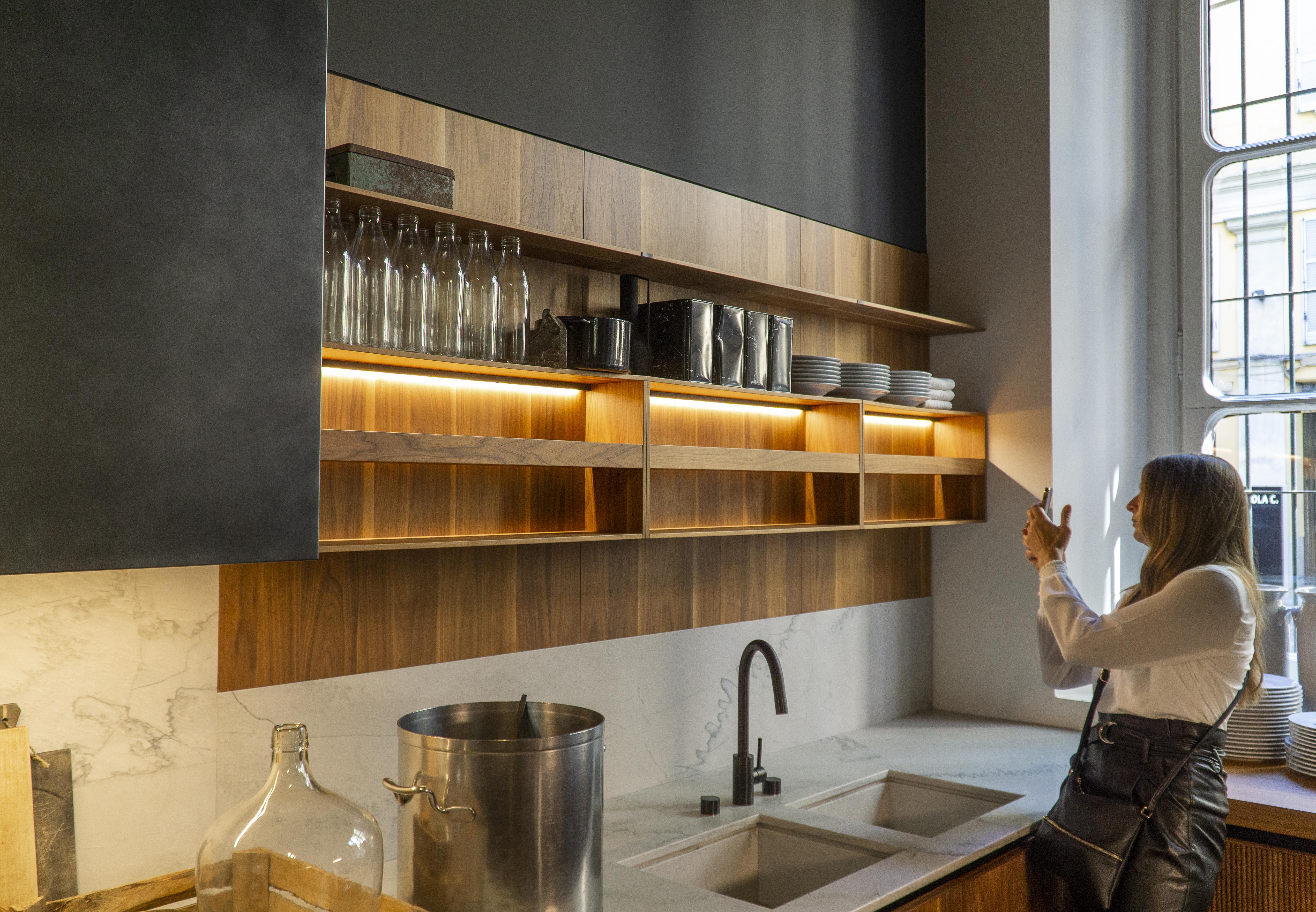 Photo By Kenn Busch, Material Intelligence
Every year the city of Milan explodes with inspiration for furniture and interior designers. In addition to the international furniture fair – "Saloni del Mobile" – several districts in the city erupt with temporary exhibits from independent designers, universities, and companies like Hermes, Alessi, Lexus and IKEA.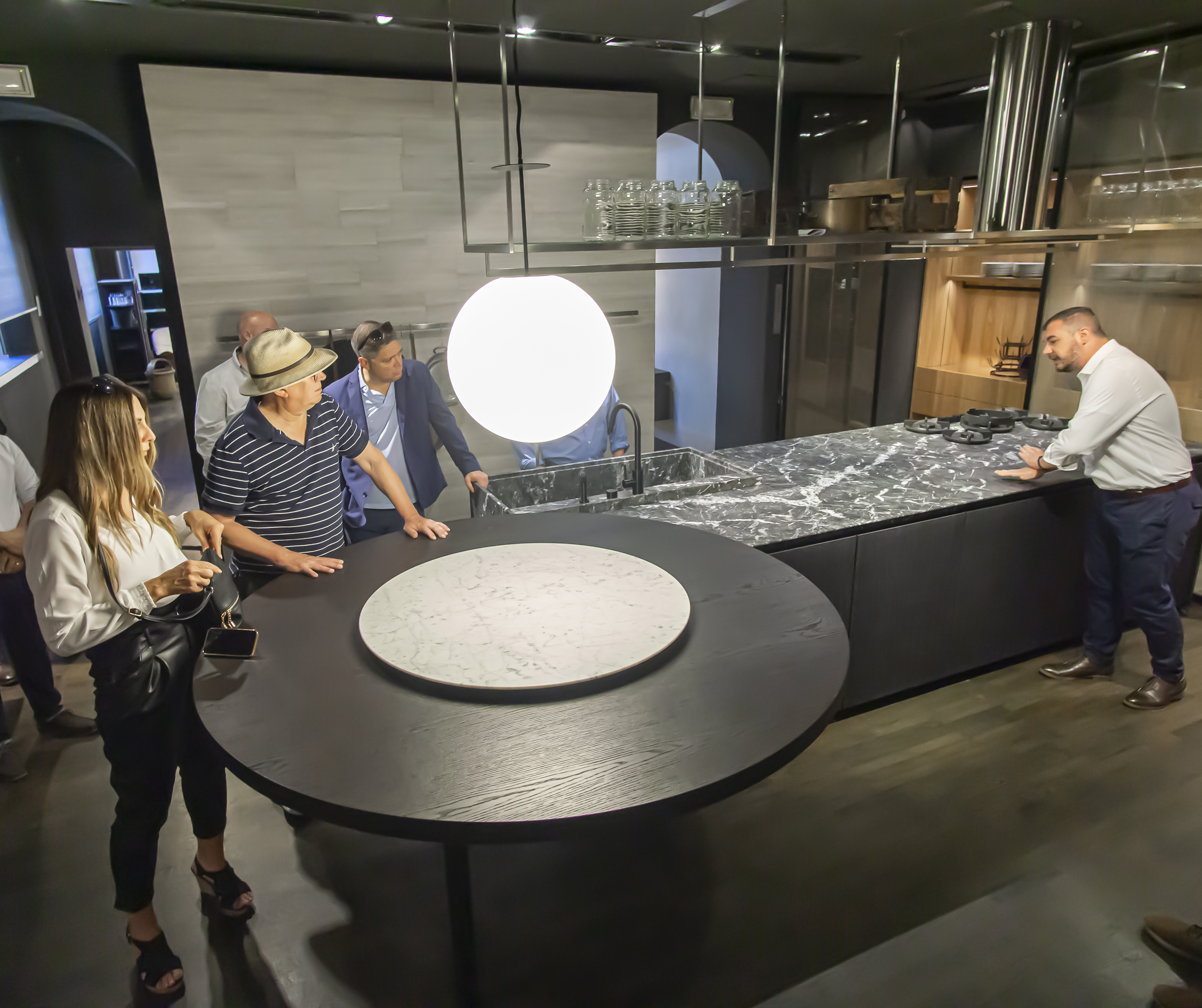 One of these districts, Fuorisalone (literally, "outside the exhibition,") is where you'll also find the permanent showrooms of ultra-high-end European kitchen producers. It's important to note that several of these brands have evolved to offering furniture and concepts for closets, living areas and bathrooms as well. 
I was invited to tag along with a group of North America's top kitchen producers as they walked from showroom to showroom, enduring complimentary espresso and prosecco, a generous and relaxed lunch, and the unrelenting sunshine of a gorgeous day in Milan. 
The tour was organized by Richelieu Hardware, a major distributor of all things functional and decorative for North American panel-based manufacturers. It was expertly hosted by Gary LeBlanc, the company's Director of Major Kitchen Accounts, and Valentina Della Costa, a freelance designer and journalist based in Milan.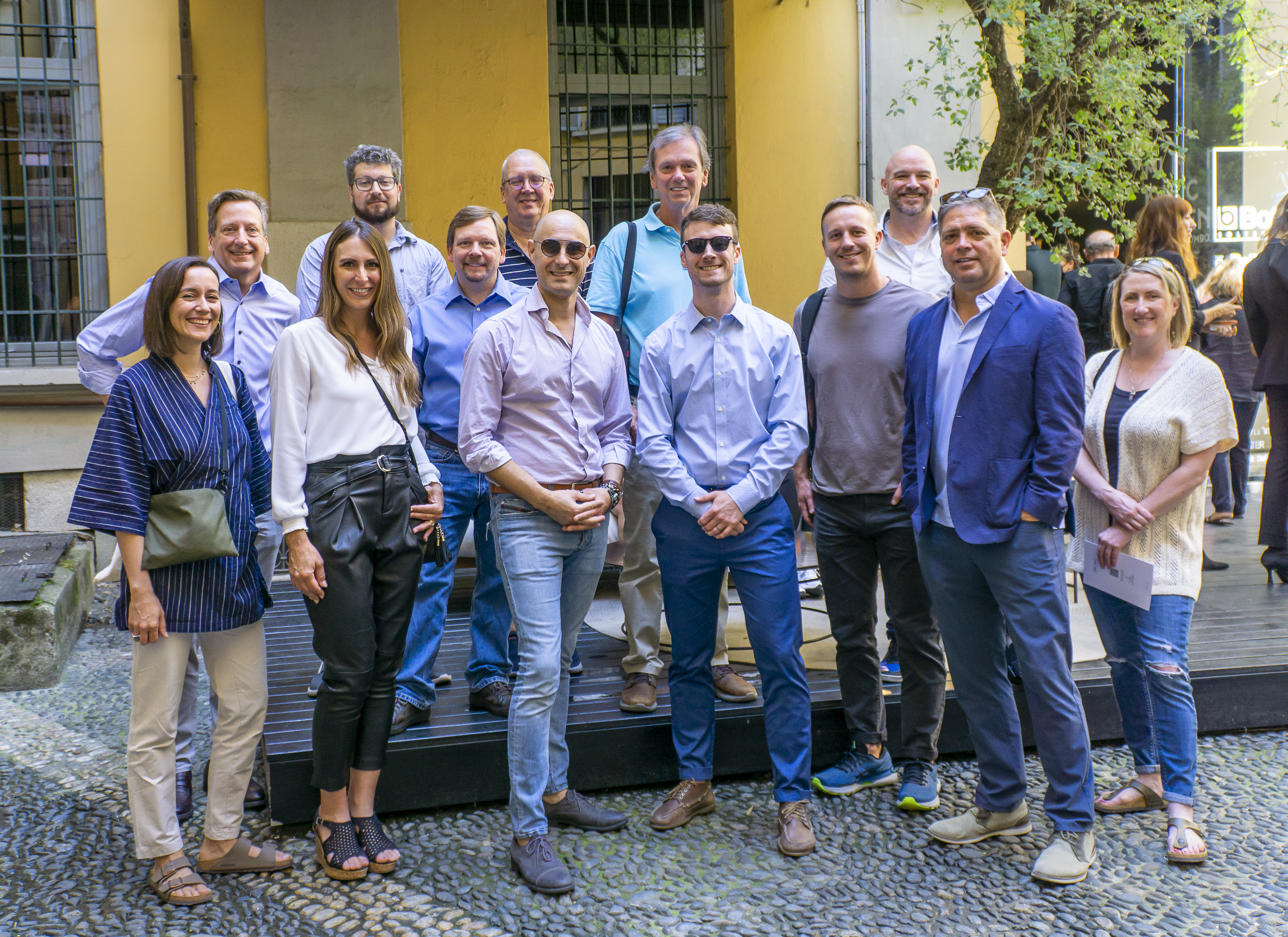 The goal: to introduce thought leaders from Richelieu's top customers to the world of leading European kitchen design while also immersing them in the energy of Milan's Design Week celebration. 
A stroll through Milan
"Mind blown." This comment, overheard during a tour of top kitchen showrooms in Milan during Design Week in June, no doubt sums up what many were thinking. 
"I firmly believe that American manufacturers need to be aware of what's going on in the global market," says LeBlanc. "Fashion and trends, colors, texture, approaches to cabinets…Europe really leads, especially the Italian manufacturers. They're innovative, there's collaboration between designers and engineers, and it's in a hyper-competitive market. 
"Now, we may not be able to adapt everything to the U.S. market. But it's important to be aware of what's coming – what the trends are, what the new materials are, how they work together, and the logic behind their approach. You can't find that by reading a magazine; you can't find it by just looking at pictures online."
LeBlanc likens the experience to an exclusive education, an investment experiencing the best the global industry has to offer, and a unique opportunity to bring back inspiration for their own designs and products. 
"Here you can see what's selling at different price points, how they're using materials to tell a story as well as respond to trends, and how functionality is changing as peoples' lifestyles evolve. 
"For instance, the thin doors we saw have a lot of appeal, but how are they constructed? What materials are they using to be able to do this? And their dovetail drawers are built differently, and they utilize them differently. Can that work in North America?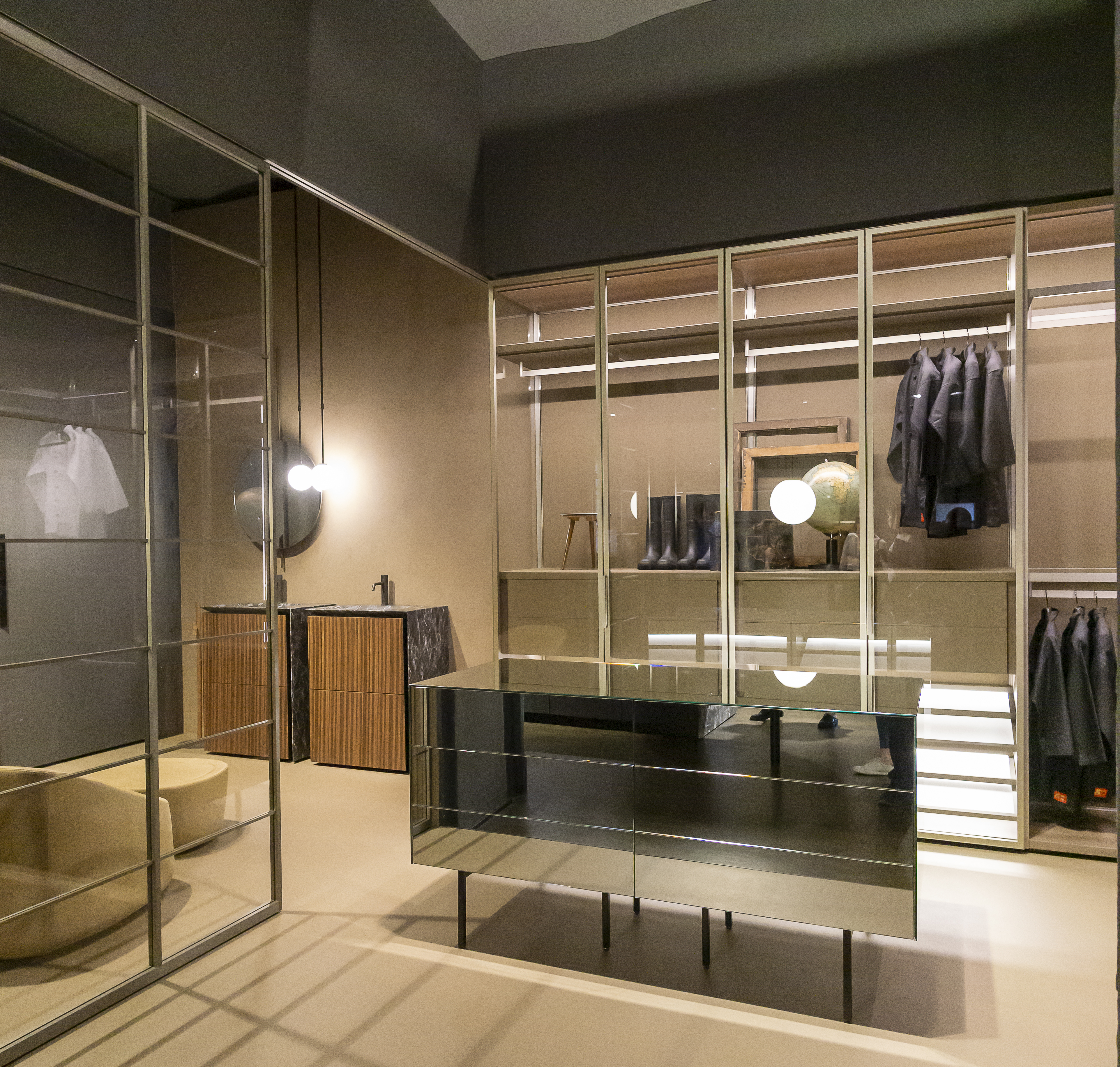 "The fashion sense going into the design of cabinet exteriors and interiors in Europe is very different than it is in North America. We tend to concentrate more on the faces and sort of leave the interior alone. Europeans put a lot more energy into what's inside. And they don't have the thick countertops we do; most of them are very thin, five millimeters. This all creates a very different design dynamic. 
"So, will these ideas infiltrate the market? The U.S. leans more traditional, but in certain cities, we're seeing these influences, particularly areas where multifamily high rises are cashing in on the cachet of 'European' kitchens. But outside of Miami or New York, it may take some time." 
So, what comes next? What will move the market? 
"Designers are always searching for this answer," says LeBlanc. "This is how they justify what they do. They'd rather not be boxed in by white-painted cabinetry and don't want to be identified with mass-market trends. They want to be more creative. It's up to the manufacturers to give them that freedom by being aware of where the creativity is coming from. What are the patterns, textures, and grain patterns? How do they all tie together?
"There's a broader mix of materials being used in Europe. You're not just seeing granite, which has become passé, or quartz…you're seeing porcelain countertops, you're seeing stainless steel countertops, but done more aesthetically. And while those are common materials that we all have, they're being used differently. That's a great ability in this competitive market. And there are some very talented designers focused on creative innovations for cabinets and kitchen design, using a very organic approach. 
"In this world, material selection and distinctive combinations are a point of pride and core to a company's brand story. And as Matteo [Crippa, Key Account Manager for Boffi s.p.a. and our guide for the first showroom tour of the day] said, he's a storyteller. And isn't that what we all want?"
Have something to say? Share your thoughts with us in the comments below.