Sherwin-Williams announces color of the year
September 14, 2018 | 12:46 pm CDT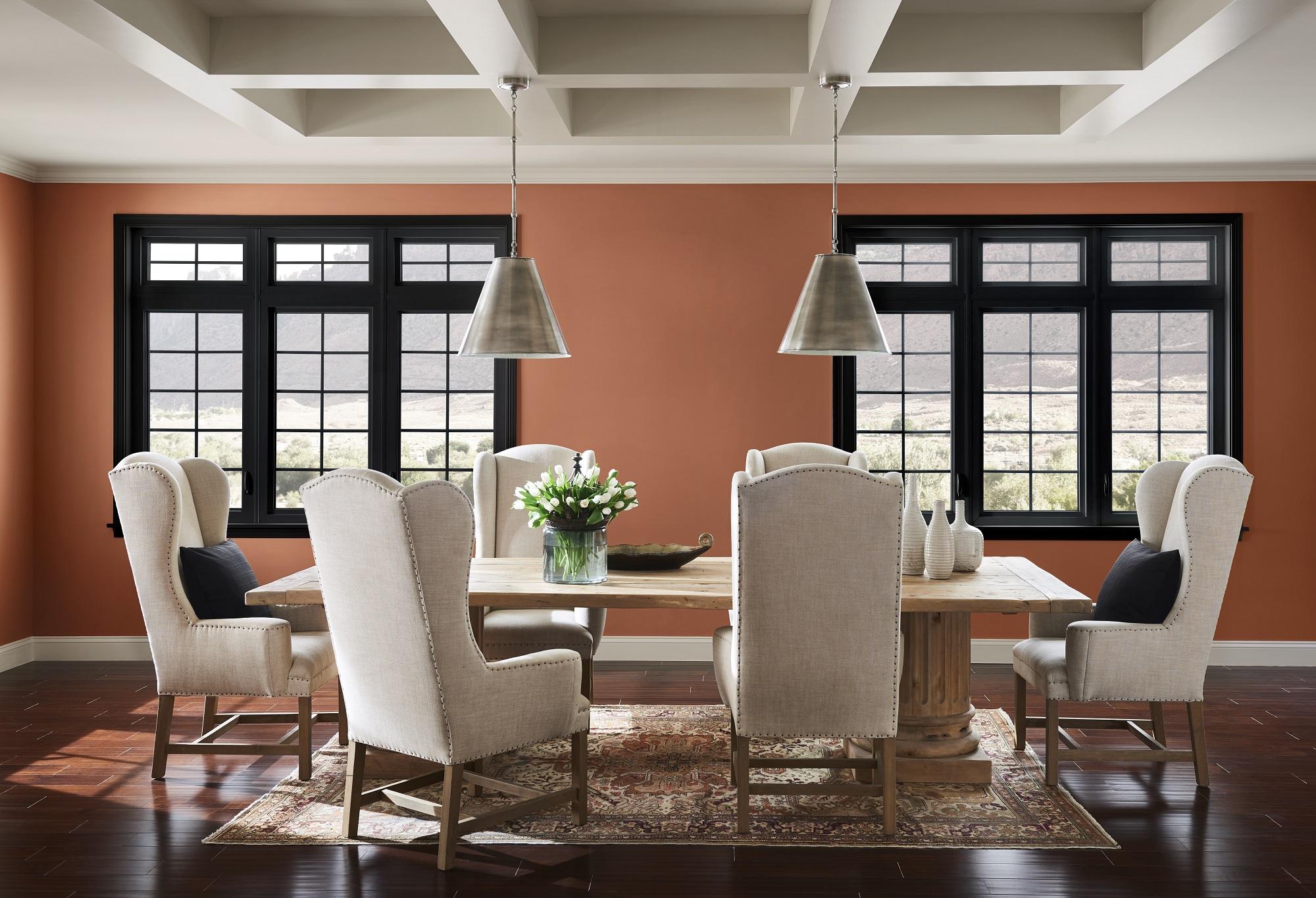 Described as a warm terracotta color with ancient, elemental roots, Cavern Clay is Sherwin-Williams 2019 Color of the Year. The choice, which is SW 7701 in the Sherwin-Williams color catalog, is a nod to midcentury modern style, but with the soul of the American Southwest, which together create the desert modern aesthetic.
"We believe 2019 will be a renaissance of the 1970s—with a twist. In the coming year, we will embrace our pioneering spirits and artisan ingenuity," says Sue Wadden, director of color marketing, Sherwin-Williams. "Our 2019 Color of the Year, Cavern Clay, embodies renewal, simplicity and free-spirited, bohemian flair."
Cavern Clay, a part of the Wanderer color journal that was announced earlier this year in Sherwin-Williams 2019 Colormix Color Forecast, is recommended as a choice for residential and commercial settings.
The paint and finishings company says this earthy hue is both casual and refined. It can be the backdrop of a playful, welcoming dining room or kitchen when paired with bright tiles, warm stone and sculptural greenery. Complementary materials include leather, simple woodgrains and indigenous cacti in contemporary, sleek gardening planters.
"Cavern Clay is an easy way to bring the warmth of the outdoors in. Envision beaches, canyons and deserts, and sun-washed late summer afternoons—all of this embodied in one color," says Wadden.
This dollop of Cavern Clay SW7701, gives a hint of the tones that led Sherwin-Williams color experts to name it Color of the Year for 2019.
The company's color experts suggest that, as designers, developers and builders aim to create more workspaces that feel like home, Cavern Clay's warm and welcoming vibe make it a color to watch for offices, hotels and restaurants. As an interior color, it invites staff, clients or guests to open their minds and visualize mountain vistas, indigenous plants and trees.
"Spaces like boutique hotels, restaurants and even offices are making an effort to create photo-friendly areas that are Instagrammable," says Wadden. "Cavern Clay is an ideal color for flattering and design-forward aesthetics—it plays well with many types of lighting, and brings this visual of the expansive and free outside world to interiors, resulting in open and versatile public spaces."
Sherwin-Williams 10th annual Colormix Color Forecast consists of a single master palette to inspire and help professionals and DIYers select the right color scheme for any project. This year's 42-color palette can be divided into six themes, or color journals: Shapeshifter, Wanderer, Aficionado, Enthusiast, Naturalist and Raconteur. Together, the journals are fresh, fluid swipes of color that are key for 2019 color and design trends. For more information on the forecast, visit swcolormix.com.
Led by Director of Color Marketing Sue Wadden, the Sherwin-Williams global color and design team travels the world to research and identify key trends that influence the way we interact with color. From those findings, the team selects the strongest influence and then decides the Color of the Year. This is the ninth year Sherwin-Williams has named an official Color of the Year with the 2019 selection.
For more information, visit sherwin-williams.com.
Have something to say? Share your thoughts with us in the comments below.