Design Portfolio: Specifiers guide to composite wood panels
March 16, 2023 | 4:59 pm CDT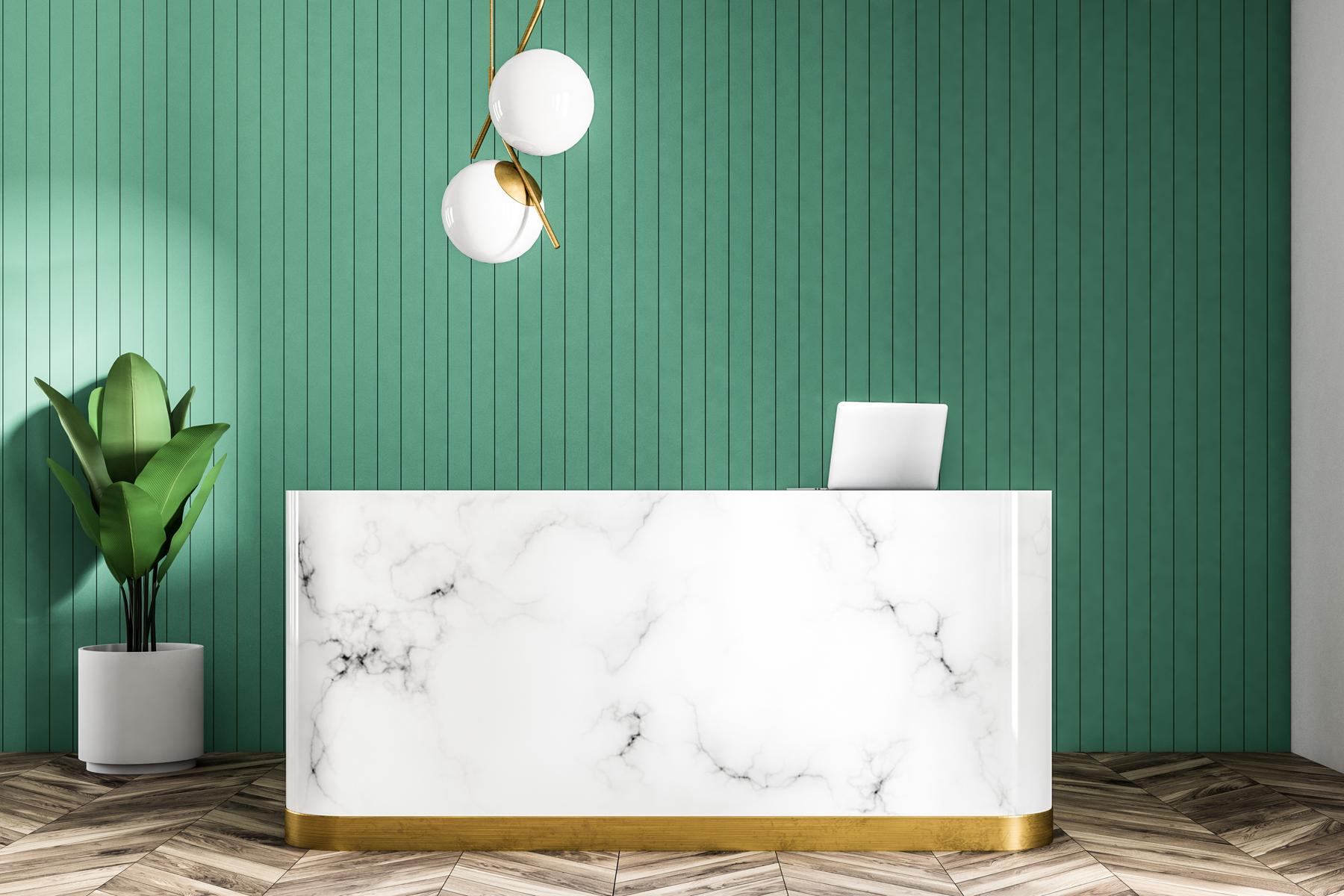 Sustainable to the Core
Composite panel products made in North America are among the greenest building materials in the world.
Composite wood panels, including medium density fiberboard (MDF), particleboard, hardboard and engineered wood siding and trim, are made primarily from renewable and sustainable natural resources, ensuring once considered waste material, including sawmill residuals and recycled and reclaimed wood, are used for productive, higher value use. Wood residuals in North America are responsibly and locally sourced, minimizing the environmental impact of transportation while supporting local jobs and benefiting local economies.
Inspirations: Climate-positive composite panels are the core of many beautiful and innovative projects and products.

Specifiers look for products that store more carbon than they produce to help reduce the carbon footprint of building interiors. The North American composite industry sequesters 11 million metric tons of carbon (CO2e) each year, totaling more than 350 million metric tons of carbon through the manufacturing of panels over the past 25 years. This is equivalent to half the annual emissions from ALL passenger cars in the United States. Additionally, the manufacturing of composite panels utilizes 97% of all raw materials resulting in near-zero waste.
In addition to their remarkable sustainability attributes, composite wood panels possess unique performance characteristics that set them apart from other materials. Composite panels are renowned for their uniform stability, strength and homogeneity, making them an ideal substrate for a broad range of interior applications in residential and commercial environments.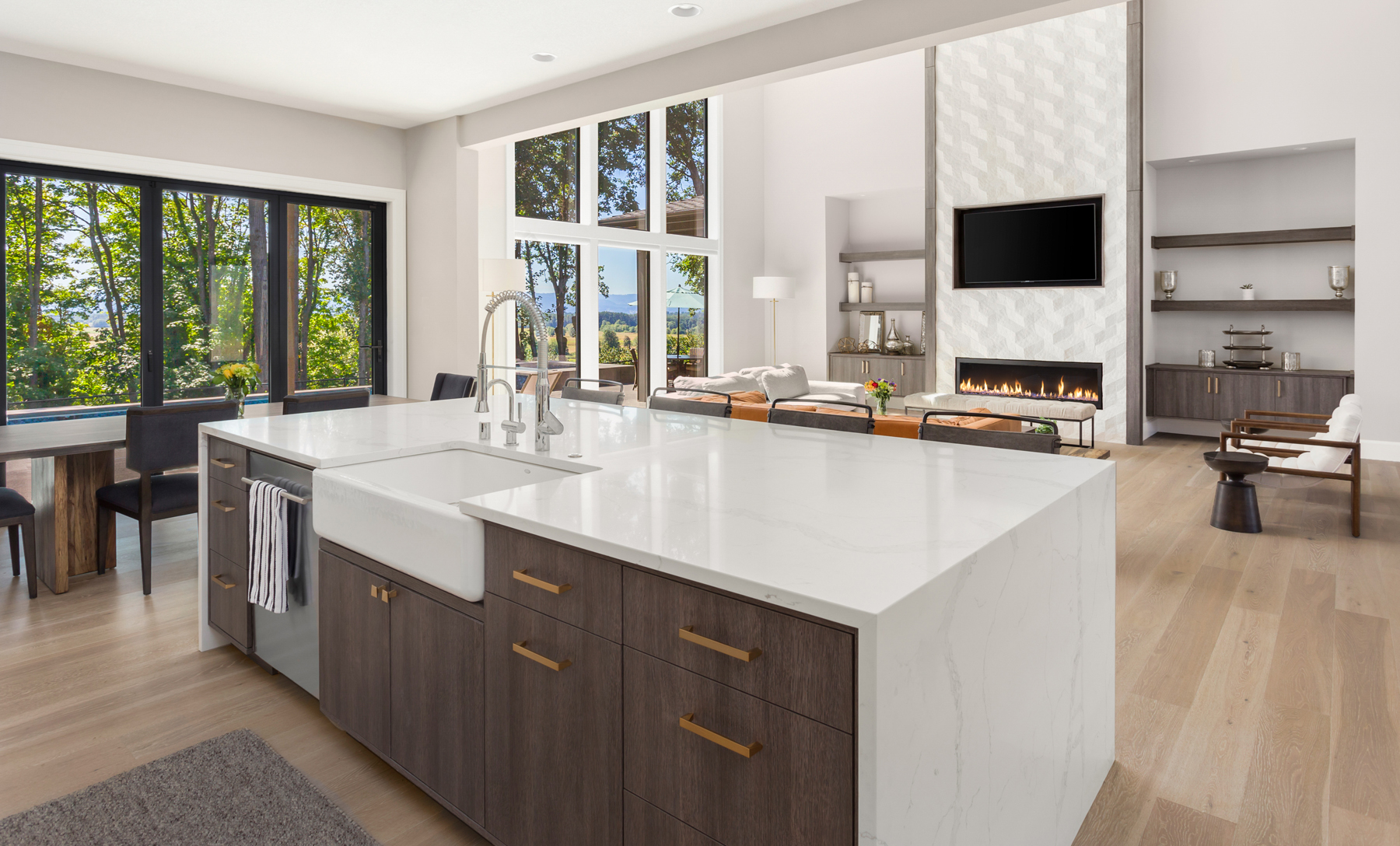 Composite panels are the substrate of choice for decorative surfaces because they can be engineered for specific performance characteristics and physical properties, including strength, flexibility, moisture resistance and fire resistance.
The advancements in the engineering of decorative surfaces provide more realism than ever, producing components for furniture, cabinetry and millwork nearly indistinguishable from the look and texture of solid wood or stone. Learn more about decorative surfaces and composite panels at CompositePanel.org.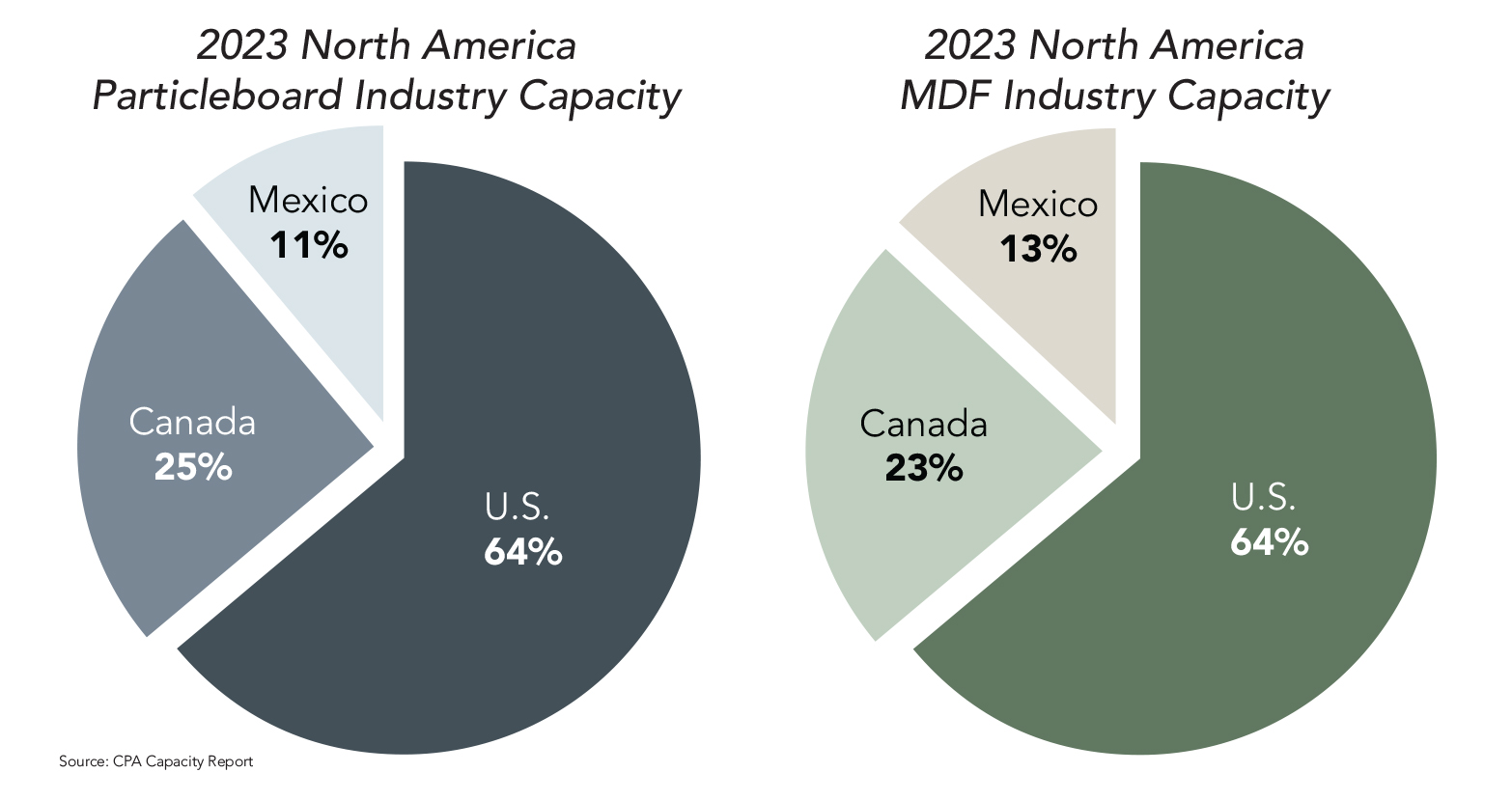 Certified Sustainable: Eco-Certified Composites (ECC)
The voluntary Composite Panel Association (CPA) 4-19 Eco-Certified Composite (ECC) Sustainability Standard established the first certification of its kind for composite wood products. The ECC Grademark Certification Program verifies the responsible use of wood fiber by composite panel manufacturers in North America and focuses on life cycle inventory and other verifiable environmental practices.
ECC-certified manufacturing mills must meet U.S. Environmental Protection Agency (EPA) TSCA Title VI and California Air Resources Board (CARB) ATCM 93120 formaldehyde emissions requirements for 100% of their panels 100% of the time. This standard sets ECC-certified mills apart from the rest of the world's producers, requiring unmatched attention to detail and a rigorous commitment to compliance. Many of the world's producers can ship noncomplying panels to other jurisdictions, including in their own countries, where these regulations do not apply. ECC certification offers the highest assurance that users and specifiers receive a compliant, sustainable product. Visit CPA's ECC webpage at compositepanel.org/sustainability/ecc for a comprehensive list of certified manufacturing facilities.
Earn Credits: Environmental Certifications
Choosing composite wood products can help earn points toward the following major environmental certification programs:
• LEED v4.1 - U.S. Green Building Council
    o MR credit: Building Life-Cycle Impact Reduction: BD+C, ID+C
    o MR credit: Environmentally Preferable Products: Homes
    o MR credit: Building Product Disclosure and Optimization – Environmental Product Declarations: BD+C, ID+C
    o MR credit: Building Product Disclosure and Optimization – Sourcing of Raw Materials: BD+C, ID+C
    o MR credit: Building Product Disclosure and Optimization – Material Ingredients: BD+C, ID+C
    o MR credit: Furniture and Medical Furnishings: BD+C
    o MR credit: Purchasing – Ongoing: OM
    o MR credit: Purchasing – Facility Maintenance and Renovation: OM
    o EQ credit: Low-Emitting Materials: BD+C, ID+C, Homes
         • MR prerequisite: Certified Tropical Wood: Homes
         • BD+C (Building Design and Construction)
         • ID+C (Interior Design and Construction)
         • OM (Building Operations and Maintenance)
• Green Globes – Green Building Initiative (GBI)
• National Green Building Standard (NGBS)
• LEVEL by BIFMA – Furniture Sustainability Certification
• KCMA ESP – Kitchen Cabinet Environmental Stewardship Program
• ASHRAE 189.1
• Living Building Challenge
• WELL Certification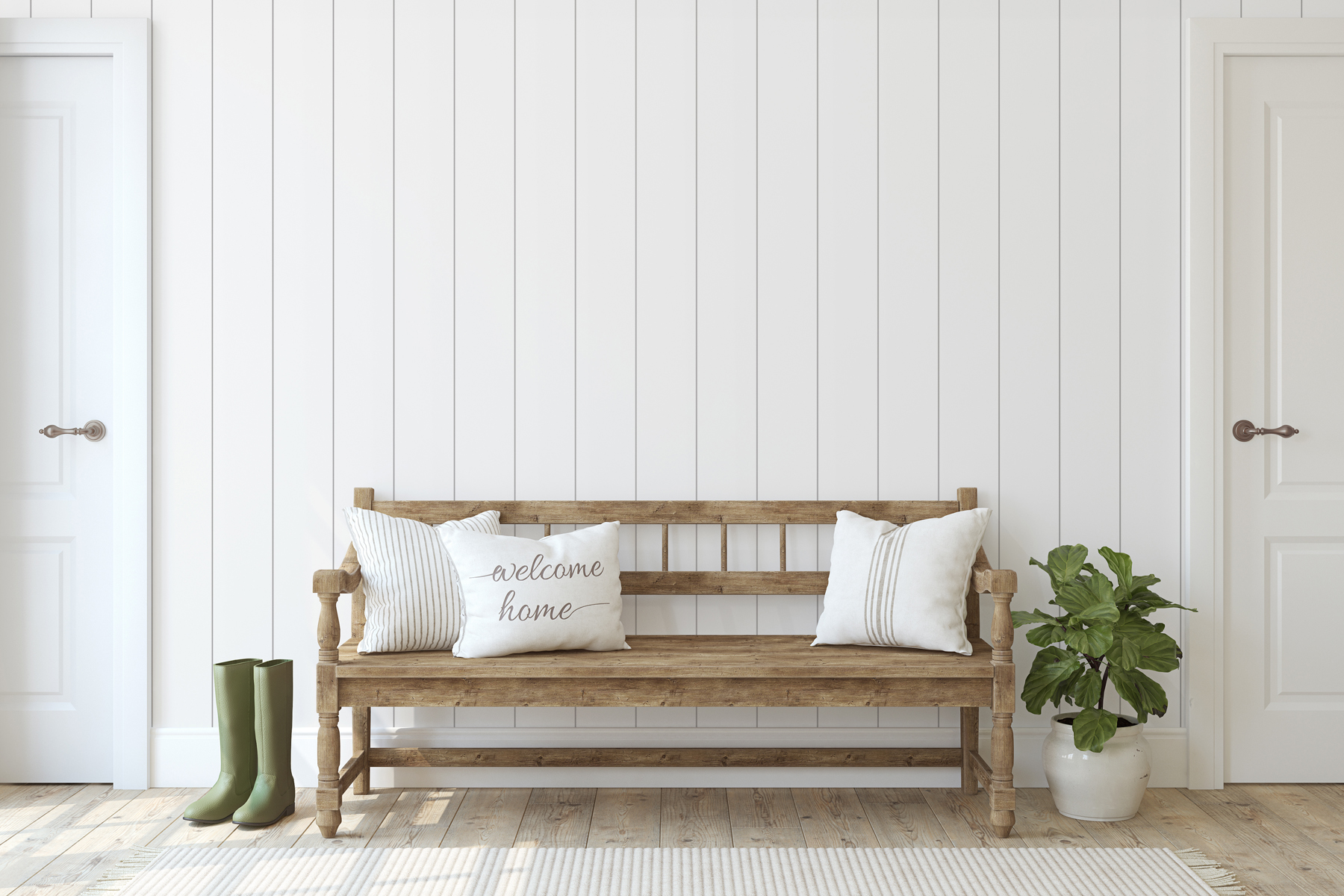 Stewardship: EPA TSCA Title VI  & Canada CANFER
North American manufacturers of particleboard and MDF have been at the forefront of developing standards for formaldehyde emissions for more than 30 years and actively supported U.S. EPA's TSCA Title VI regulation, widely recognized as the most stringent in the world today. More recently, the North American composite panel industry supported similar regulations in Canada (CANFER, DORS / 2021-148), which were implemented in January 2023. Thanks to these regulations, all composite wood products imported or sold in the U.S. and Canada must be third-party certified for formaldehyde emissions. The industry continues to fully support EPA's efforts to establish a strong enforcement program to ensure that all composite wood products, whether made in North America or abroad, meet these safe emissions standards.
All particleboard and MDF facilities in this Guide offer third-party certified products to meet or exceed EPA's TSCA Title VI and/or CANFER. CPA maintains a current list of certified and exempt facilities at CompositePanel.org. To ensure wood products comply, look for the EPA TSCA Title VI or CANFER-compliant label.
Transparency:  Environmental Product Declarations (EPDs)
Environmental Product Declarations (EPDs) are verified documents providing environmental data on products based on life cycle assessment (LCA) and other relevant information. This contemporary standardized format communicates a product's environmental impact to consumers giving specifiers, designers and fabricators an important tool to objectively compare the life cycle impacts of wood products with products made of plastic, metal or other materials.
Building codes and green building rating systems drive demand for verified LCA information in EPDs. EPDs have worldwide applicability based on the International Organization for Standardization's (ISO) standards 14025 and 21930. They include information about the following product environmental impacts: use of resources, global warming potential, emissions to air, soil and water and waste generation.
CPA has been instrumental in developing EPDs for Particleboard and MDF. Particleboard and MDF EPDs are certified by UL Environment, an Underwriters Laboratories business unit recognized by the green building community as an independent certifier of products and their sustainable attributes. EPDs sponsored by UL are recognized by the US Green Building Council's LEED rating system, Green Building Initiative's Green Globes and other similar building certification programs.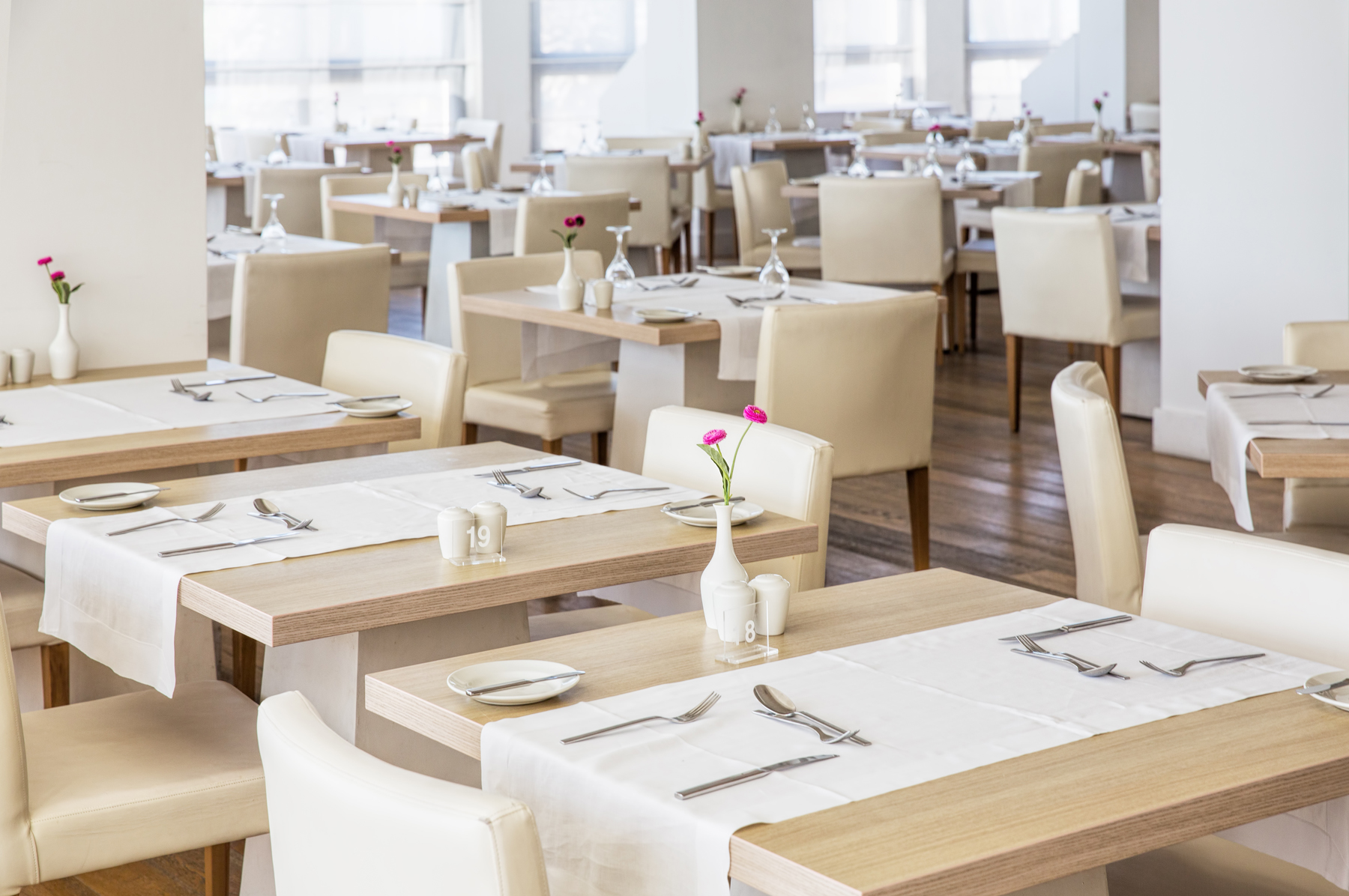 Composite Panels: Ideal for Fabrication
Composite wood panels are ideal for use in a variety of applications, from residential to commercial interiors and exteriors. Factors including affordability, flexibility and durability provide many advantages for fabricators.
Composite panels have excellent machining characteristics and can be fabricated with standard woodworking machinery, including CNC routers, panel saws, drilling equipment, sanders and more, and are the ideal basis for projects which involve edge shaping, embossing, laminating or finishing. Tight tolerances can be achieved for value engineering, which can be critical when producing cabinetry, retail fixtures, furniture as well as a wide variety of other applications.
Detailed descriptions of the composite panel products are described in the Design Portfolio.
Have something to say? Share your thoughts with us in the comments below.