Design Portfolio: Hardboard's many applications
March 16, 2023 | 6:22 pm CDT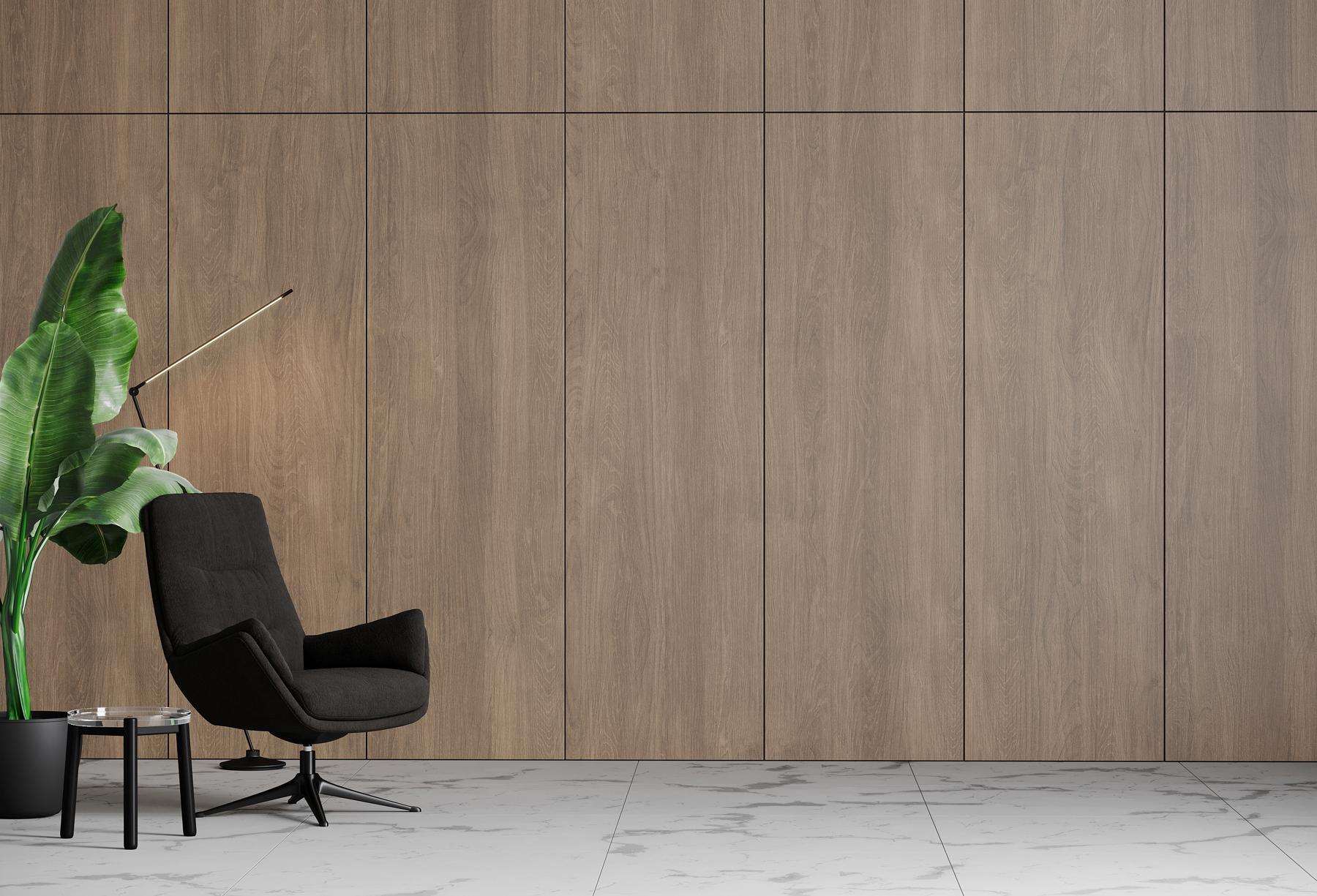 Hardboard is a composite panel manufactured primarily from inter-felted, lignocellulosic fibers consolidated under heat and pressure. Other materials may be added during the manufacturing process to improve certain properties, such as resistance to abrasion and moisture, and to increase strength and durability.
Hardboard has no grain with a uniform thickness, density and appearance. It resists marring, scuffing and abrasion, as well as changes in temperature and humidity. Hardboard can be cut, routed, shaped and drilled with standard woodworking tools. In addition, it can be securely glued or fastened with screws, staples or nails. Hardboard panels can be laminated with paper overlays, plastic laminates and veneers.
Inspirations: Furniture components, wall paneling, moulded door skins, underlayment and perforated boards are just some of the applications for hardboard panels.

Product Standards and Certification
The ANSI A135.4 Basic Hardboard is the North American industry standard. It classifies hardboard by thickness and physical properties, and includes five classes: Tempered, Standard, Service-Tempered, Service and Industrialite.
ANSI A135.5 for Prefinished Hardboard Paneling establishes the property requirements for dimensional tolerances and moisture content, along with resistance to abrasion, fading, heat, humidity, scrape, steam and stain. Requirements for washability, gloss, workmanship and flame spread are also specified. ANSI A135.4 and A135.5 were developed through the sponsorship of the Composite Panel Association (CPA) in conjunction with producers, users and general interest groups. Copies of ANSI A135.4 and A135.5 are available through the CPA at its website CompositePanel.org.
View a spec chart of Composite Panel Association members that produce hardboard.
Have something to say? Share your thoughts with us in the comments below.