7 tools interior designers use to create mood boards
October 25, 2023 | 12:57 pm CDT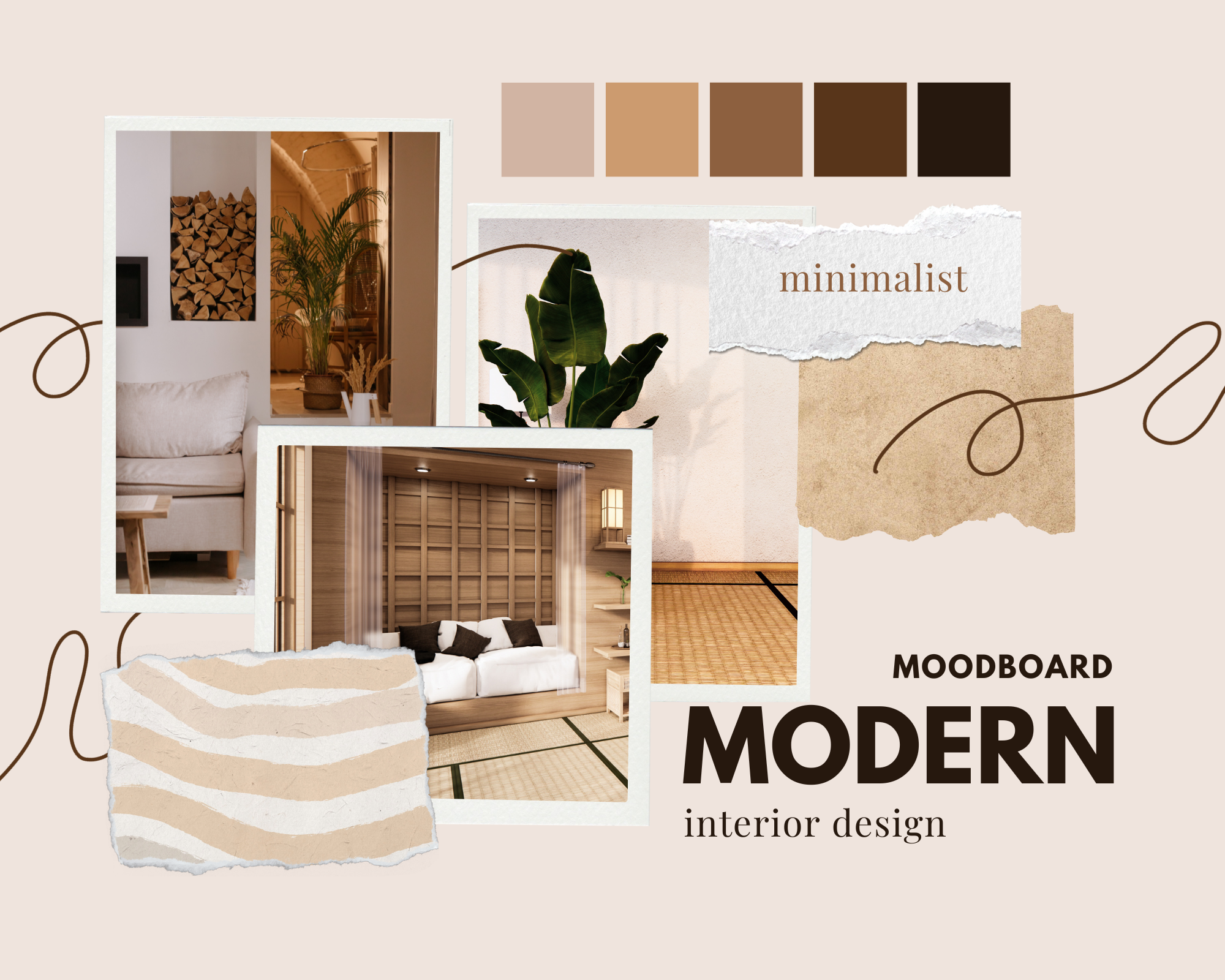 Photo By Canva template
So much goes into the design process, from gathering pertinent information about clients, their personal style, how they move about the home and their storage needs. This knowledge will help designers transform residential spaces into beautiful and functional environments. Mood boards are essential to the process, allowing designers to communicate their ideas and visions to their clients. And crafting a compelling mood board has become even more accessible with the array of tools now at designers' disposal. 
Following are some of the most popular tools designers use to create mood boards.
Pinterest: Pinterest provides a ton of inspiration. Interior designers can use it to create mood boards by pinning images and ideas they find appealing. Organizing boards by theme, color, or style is easy, making it a handy platform for curating design concepts.
Adobe Creative Suite: Adobe's design software, such as Photoshop, Illustrator, and InDesign, offers powerful tools for creating visually stunning mood boards. Designers can combine images, add text, and experiment with various design elements to convey their vision effectively. Adobe Express offers a free online mood board maker with easily accessible templates.
Canva: Canva is a user-friendly graphic design platform for both beginners and professionals. It provides a range of templates, design elements, and the flexibility to import images, making it an excellent choice for crafting mood boards.
Milanote: Milanote is specifically designed for creating mood boards and collaborative work. It allows designers to arrange images, text, and notes in an organized and visually pleasing manner. It's particularly useful for team projects and client presentations.
Physical materials: Designers can collect fabric swatches, paint chips, and physical samples of materials to create a tangible mood board. This is particularly valuable when clients want to see and touch the materials being proposed.
Apps: Several mobile apps are designed for creating mood boards on the go. Apps like "Morpholio Board" and "Moodboard" are handy tools that allow designers to snap photos, create digital collages, and share ideas quickly.
Sketchbooks and scrapbooks: Traditional tools like sketchbooks and scrapbooks offer designers a hands-on way to brainstorm and experiment. They can cut and paste images, draw sketches, and jot down notes to physically represent their ideas.
Mood boards can serve as visual roadmaps for designers and their clients, and the tools available to create them are diverse, catering to different preferences and design styles. Whether using digital software, mobile apps, or physical materials, interior designers have a variety of resources to bring their creative visions to life and communicate effectively with their clients.
 
Have something to say? Share your thoughts with us in the comments below.