Corona Millworks
ENHANCED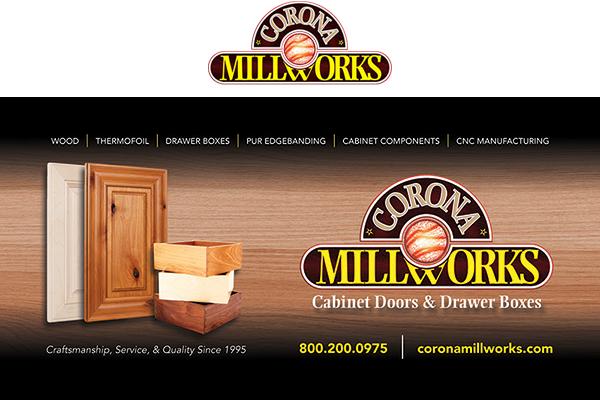 About the Company
Since 1995 Corona Millworks has been been proudly serving cabinet makers and contractors. CMW offers custom cabinets doors (wood, thermofoil, textured melamine, acrylic, and laminate), drawer boxes, cabinet components, hardware, and more. We continually strives to provide excellent quality, a broad selection, and superior service. This is done in the true spirit of partnership while building long term relationships in the industry. All of our products are produced from the finest materials and each order is custom manufactured to your specifications. We fabricate all essential pieces for your residential and commercial applications at our Southern California facilities. From design to mill to delivery, Corona Millworks aims to be your single source for craftsmanship, service, and quality.
Address
Corporate Office
5572 Edison Avenue
Chino, CA 91710
United States
Related Documents
Request More Information
Don't see your product?
Promote your business with a free listing or upgrade to an enhanced listing that will include videos, photos and a company info page that drives traffic to your own website.
Search our database for woodworking equipment, supplies and services: