Shipyard beams salvaged for Shakespeare stage set
June 27, 2018 | 6:40 am CDT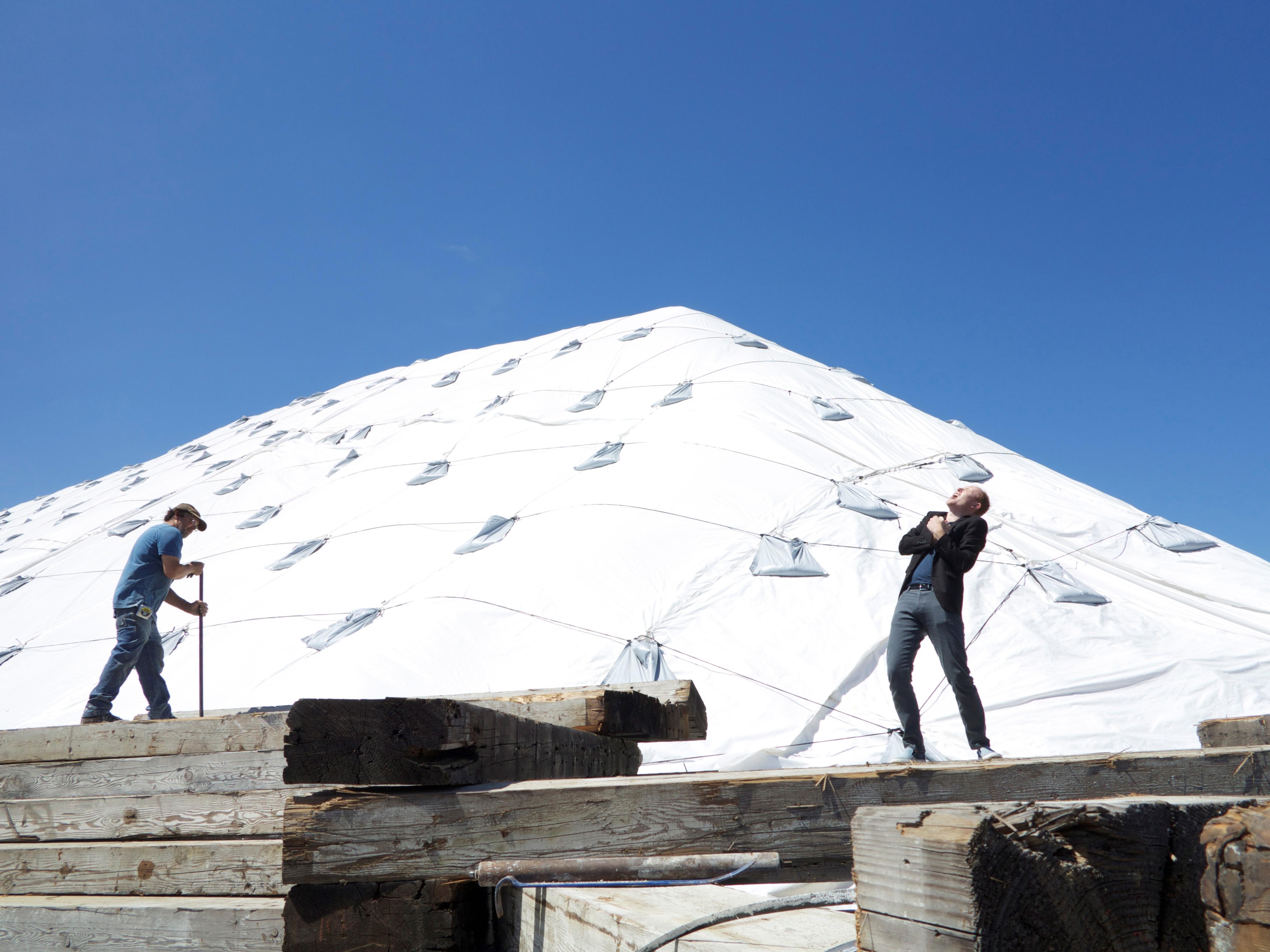 CHELSEA, Mass. -- Large Douglas fir timbers from a World War II-era building at the Hingham Shipyard have been salvaged by Longleaf Lumber, an antique and reclaimed wood lumber mill based in Cambridge, Massachusetts.
These beams, donated by the company, are currently being assembled by owner Marc Poirier into an immense cribwork stage set. Eastern Salt Co. is allowing one of their impressive salt piles in Chelsea, Massachusetts, to serve as a backdrop for the set and will be filling the wooden cribs with salt upon their completion. The set will be used for the summer production of William Shakespeare's A Midsummer Night's Dream, produced by the Apollinaire Theatre Company.
Originally felled in West Coast forests, these Douglas fir timbers were shipped many miles to the East Coast where they were used to construct the frame of a large building at the Hingham Shipyard. When this building was recently razed to make way for a residential development, the fir beams were carefully salvaged, shipped to Longleaf Lumber's mill in Berwick, Maine, and stacked on-site awaiting their next installation.
Eastern Salt Company, a Lowell, Massachusetts, manufacturer of road salt, has stored towering piles of salt in Chelsea for years. It was a creative project that brought the reclaimed Hingham beams down from Maine to Chelsea's PORT Park: an outdoor theatrical set utilizing the timbers as a major component. The Apollinaire Theatre Company in Chelsea, headed by Danielle Fauteux Jacques, has produced an outdoor summer production for the past 14 years. PORT Park is the venue for this year's production, William Shakespeare's A Midsummer Night's Dream. See http://www.longleaflumber.com.
Have something to say? Share your thoughts with us in the comments below.