Limewood Models Life-like Forms in Shadow Box Sculptures
March 1, 2015 | 5:38 pm CST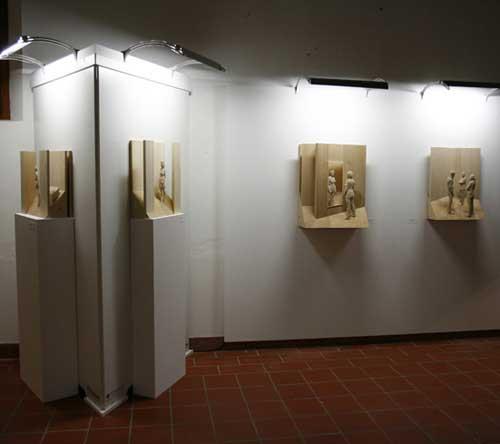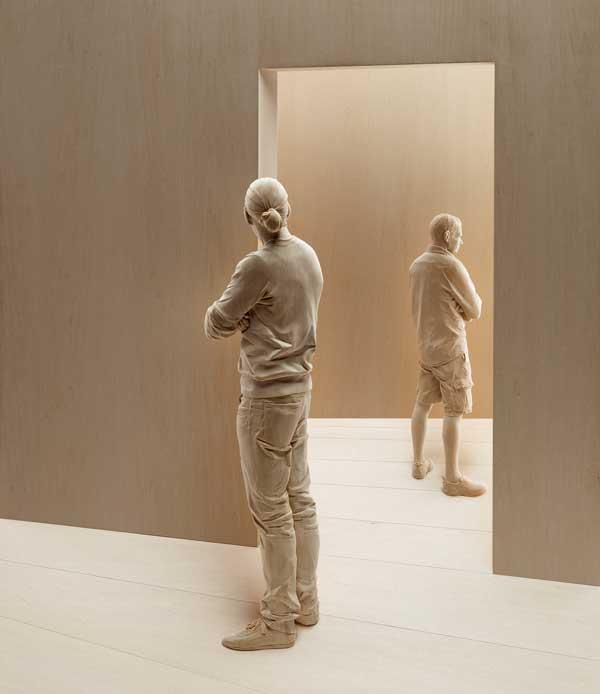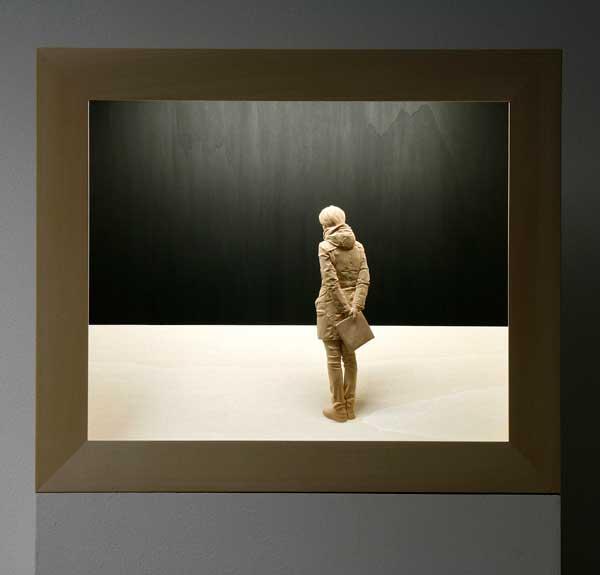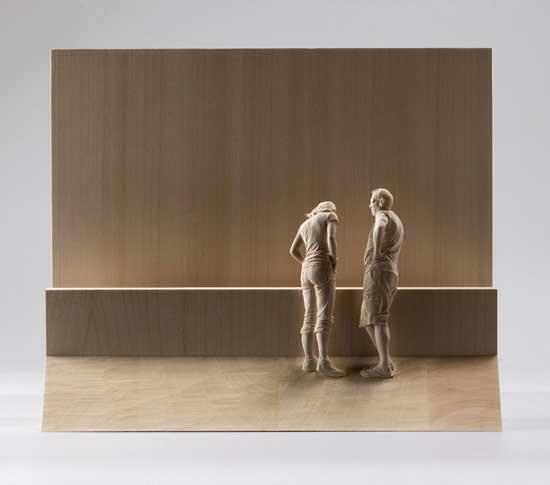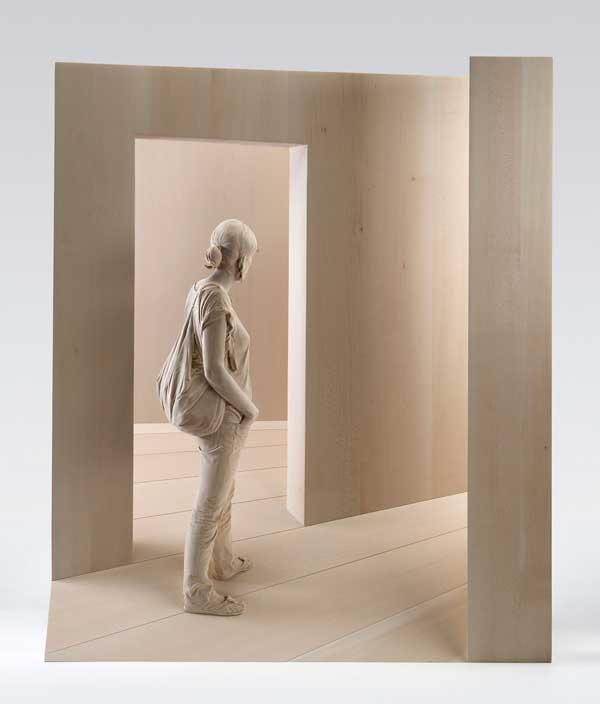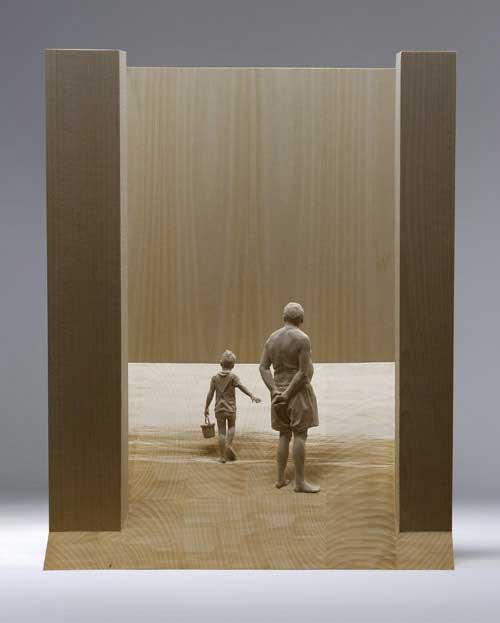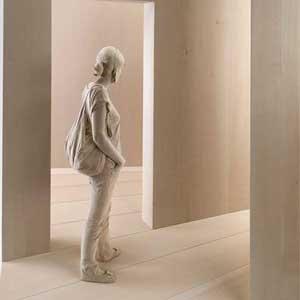 Working in limewood, Italy's Peter Demetz carves realisitic protraits of average people, scaled down to shadow-box size. He comes from a long line of sculptors whose talents had mostly been applied to liturgical art.
After studying at the Ortisei Art Institute, Italian-born wood sculptor Peter Demetz was an apprentice to Master Heinrich Demetz, consequently obtaining the Sculpture master degree. Ever since, he has participated in numerous exhibitions in both Italy and abroad (Austria, Germany, United States, Belgium, Turkey).
Since 1999 and for the following three years, he studied pedagogy, didactics, psychology of learning and development. Since 2001 he's been dictating courses and seminars on wood carving. From 2002 to 2006 he was Head Teacher for the Art Sculpture Course at the Lignea University of Zwickau in Germany, as well as the Schneeberg's Faculty of Applied Arts and the Daetz-Centrum in Lichtenstein. From 2007 to 2010, he achieved major awards in art contests such as "III Trienale Ladina", the "Arciere Award" and the "XVIII Sulmona Prize " placing himself among the most interesting sculptors in today's art
His art has been strongly supported by the Swarovski's Design Center, Wattens, the LKJ-Sachsen Leipzig and Daetz-Centrum in Lichtenstein.
Demetz installations push within a frame of the everyday life, they talk about the simple gestures. The subjects are caught in very singular poses, the men, often bald, strong an big as for the artist these features depict masculinity. The women are accurately represented to the finest detail, accessories, hair and clothing which show a strong femininity. Yet both men and women must be very average people, with no specific characteristics that show their age or their social status in order to let the observer focus on the being per se, their essence, their soul.
Often caught from behind, the author "steals" in a snapshot his desire to preserve his intimacy. No eye contact is ever established with the observer, as if these figures were trapped in their own world, where they seem to be aware of being observed, and where the space is facing the observer.
Demetz' works express a strong sense of soul searching where the subjects are caught in very intimate moments, a slice of life from where they show the true nature of existence.
Have something to say? Share your thoughts with us in the comments below.