U.S. Navy admiral's home office gets makeover
November 11, 2021 | 11:13 am CST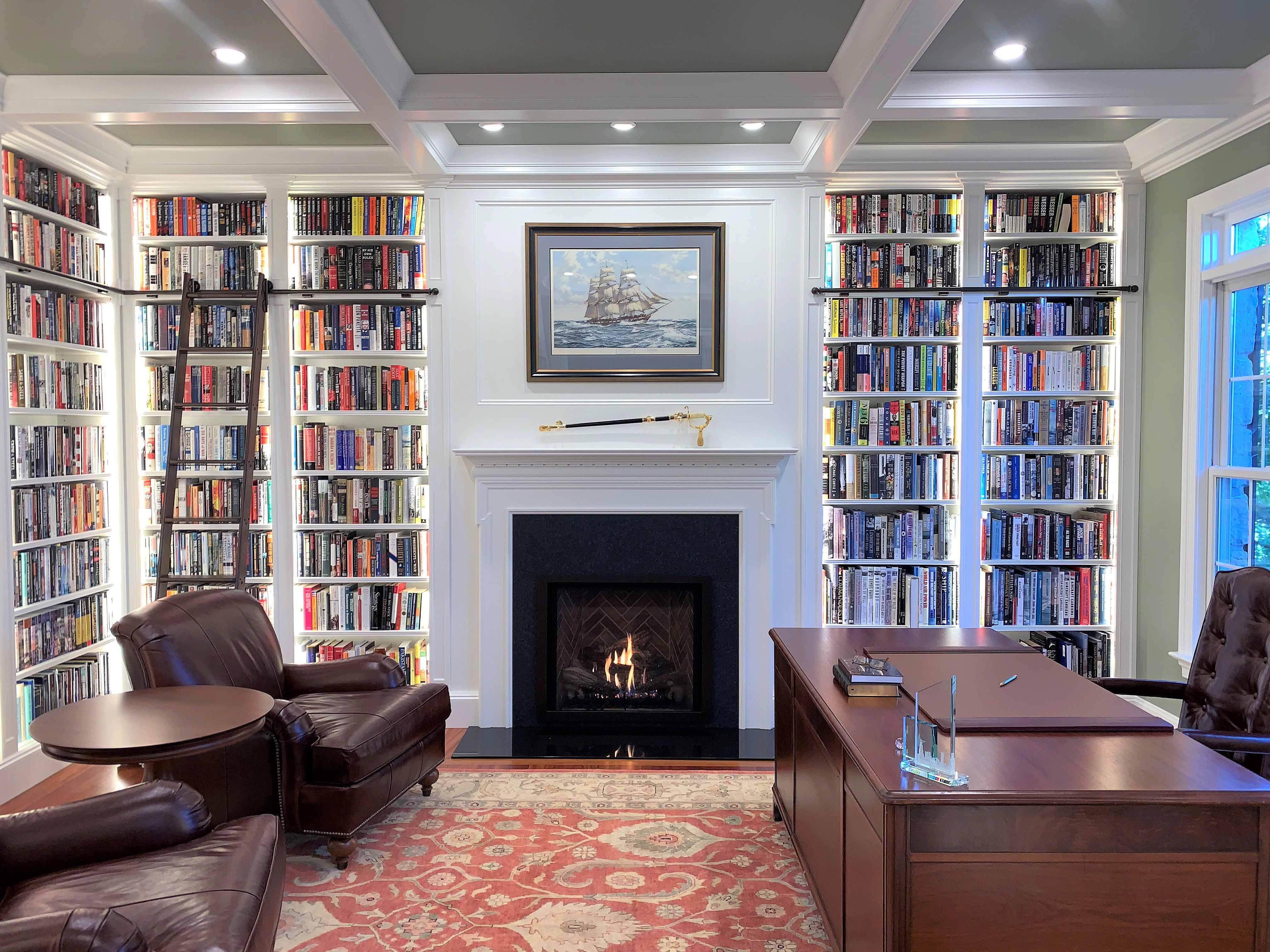 Photo By Dovetail Group
Jonathan Scholl, Dovetail Group, won the 2021 Top Shelf Design Awards in the Home Office over 150 square feet category for "The Admiral's Office."
Here's how he described the award-winning project:
Project description:
The client was a former U.S. Navy Admiral who had read many books over the years. Since he moved frequently, he never had a space where he and his books could find a comfortable home. Now that he is recently retired, he wanted a library where he could work at his desk, display his book collection, and sit by a comfortable fire to read.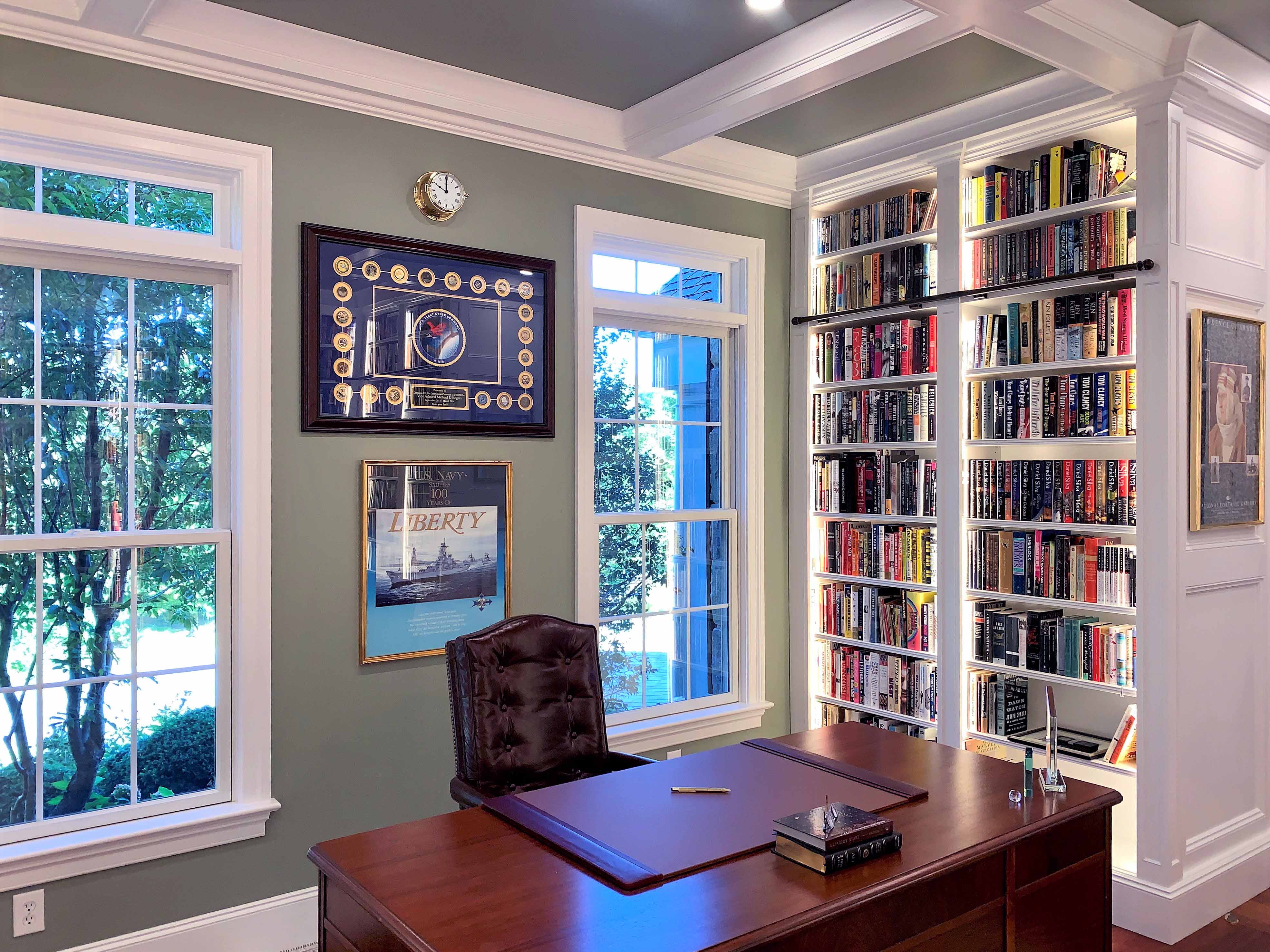 Project construction:
The space that was selected for renovation was a front sitting room with an open entry from the front foyer, a second entry to an adjoining sunroom, a fireplace that wasn't well-positioned, and too many windows. All these negatives needed to be addressed to create enough space for all the bookshelves that the Admiral needed while also creating an intimate and more private space where work and relaxation could comfortably co-mingle. 
So, we removed the French doors to the sunroom and used them to build a formal entry into the space from the front foyer. We covered over the two windows flanking the fireplace and at the same time re-positioned the fireplace so that it was centered with the new French doors. This gave us over 175 feet of bookcase shelving plus enough space for his antique desk and a couple of comfortable leather armchairs. Add in the raised panel millwork at the fireplace and bookcase ends along with paneled pilasters and a fully coffered ceiling and the Admiral has a home for himself and all his stories.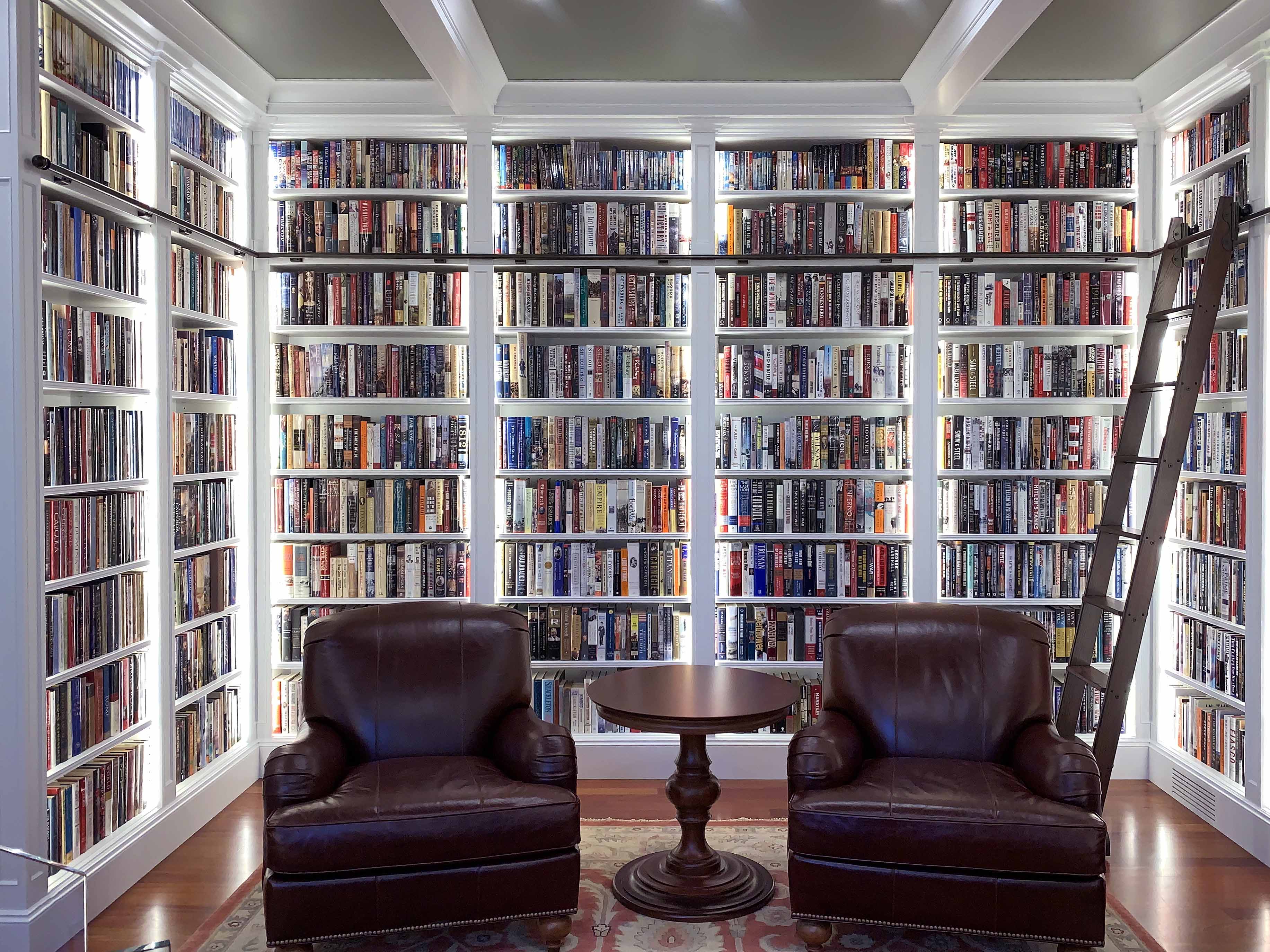 Materials used:
Bookcases were all custom built in our shop using solid woods, veneered plywood, and MDF. All cabinetry and finished millwork were hand-painted in the field. All mouldings are solid poplar. All lighting is LED. The fireplace is gas.
Equipment and software used:
The project was designed in-house using Sketch-Up 3D design software.
 
Have something to say? Share your thoughts with us in the comments below.