Updates to Lazy Lee rotating closet system
May 16, 2023 | 9:24 am CDT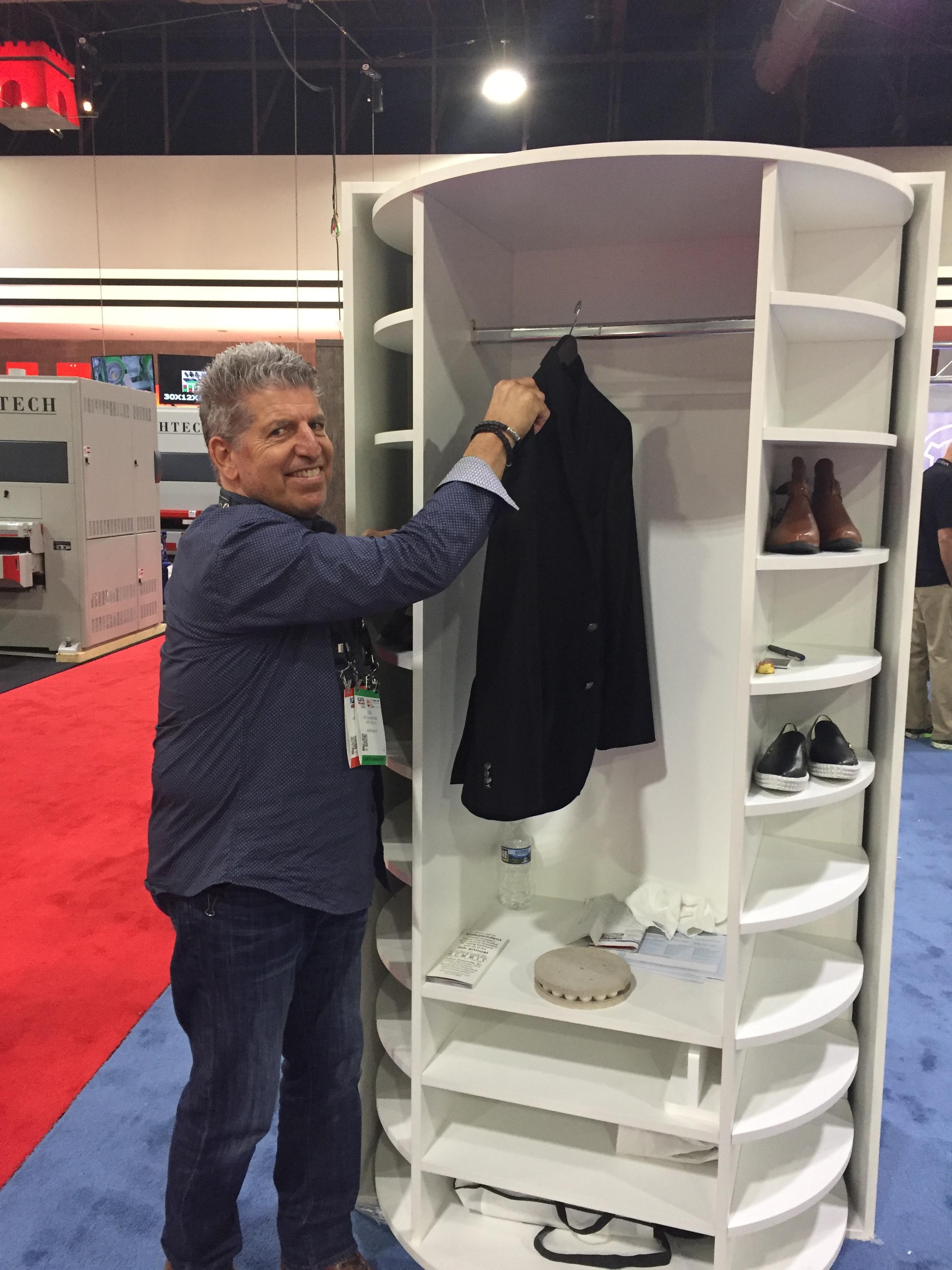 AVENTURA, Fla. - Inventor and designer Lee Goldsticker, manufacturer and sole worldwide distributor of the ROTAS and ROTAS ll bearing systems, announced an update to his rotating closets in response to the STURDY Act (passed by Congress last December to prevent furniture tip-over deaths).
All Freestanding Lazy Lee designs will now include an anti-tip base and safety brackets. Both will be included with future ROTAS II purchases. Clients with current Freestanding ROTAS IIs in stock will be supplied with the base plate and brackets. All units carrying the Lazy Lee trademark will include the ROTAS II rotational device and must be installed to the company's specifications.
"Unlike the original ROTAS that needed to be "Loosey-goosey" to function, the patent-pending ROTAS II, with its low profile tight-fitting design, completely eliminates the "pinch factor" and allows Lazy Lee designs to be as safe as they are functional," Goldsticker said. "All pinned version Lazy Lee designs need to have the ROTAS II either inverted into the base or have a base that the ROTAS II sits inside. All pinned and freestanding bases must be secured to the floor during installation."
For more information, visit ROTASbyLazyLee.com (wholesale and design only) or email [email protected].
Have something to say? Share your thoughts with us in the comments below.