Tom Davies joins Closets & Organized Storage as Associate Publisher
January 11, 2023 | 4:21 pm CST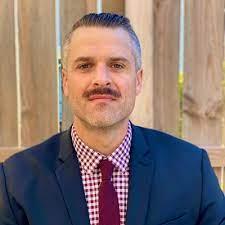 NORTH LIBERTY, Iowa – Closets & Organized Storage magazine announced the addition of Tom Davies as Associate Publisher. CCI Media's President & CEO, Tim Fixmer, assumed the role of publisher after the publication's founding Publisher Laurel Didier announced her retirement late last year. She will continue as an independent contractor working on Closets Conference & Expo.
"Tom brings a wealth of related experience to the role through his prior involvement with the A&D community," said Fixmer. "Having worked with ASID and IIDA in the commercial interiors market, Tom has in-depth knowledge that will apply directly to his new role with Closets & Organized Storage."
Davies, a seasoned veteran of media sales, worked at Stamats in its Buildings group for over nine years, managing a 15-state territory for Buildings magazine and Interiors & Sources magazine. He also managed ad sales for the American Association of Interior Designers' (ASID) ICON and i+D magazines. Before his work at Stamats, Davies spent five years in retail sales and sales management in the cell phone market. 
"I am ecstatic to be part of the Closets team & industry," Davies added. "Laurel's astonishing Closets legacy can never be replaced, but I will do my absolute best to honor her legacy as Associate Publisher for Closets & Organized Storage. And I look forward to amassing myself in the Closets industry, creating new lasting relationships and taking Laurel's irreplaceable legacy and the Closets brand to the next level."
Contact Davies at [email protected] and Fixmer at [email protected].
Have something to say? Share your thoughts with us in the comments below.