Storage rooms for custom collections
November 10, 2021 | 12:37 pm CST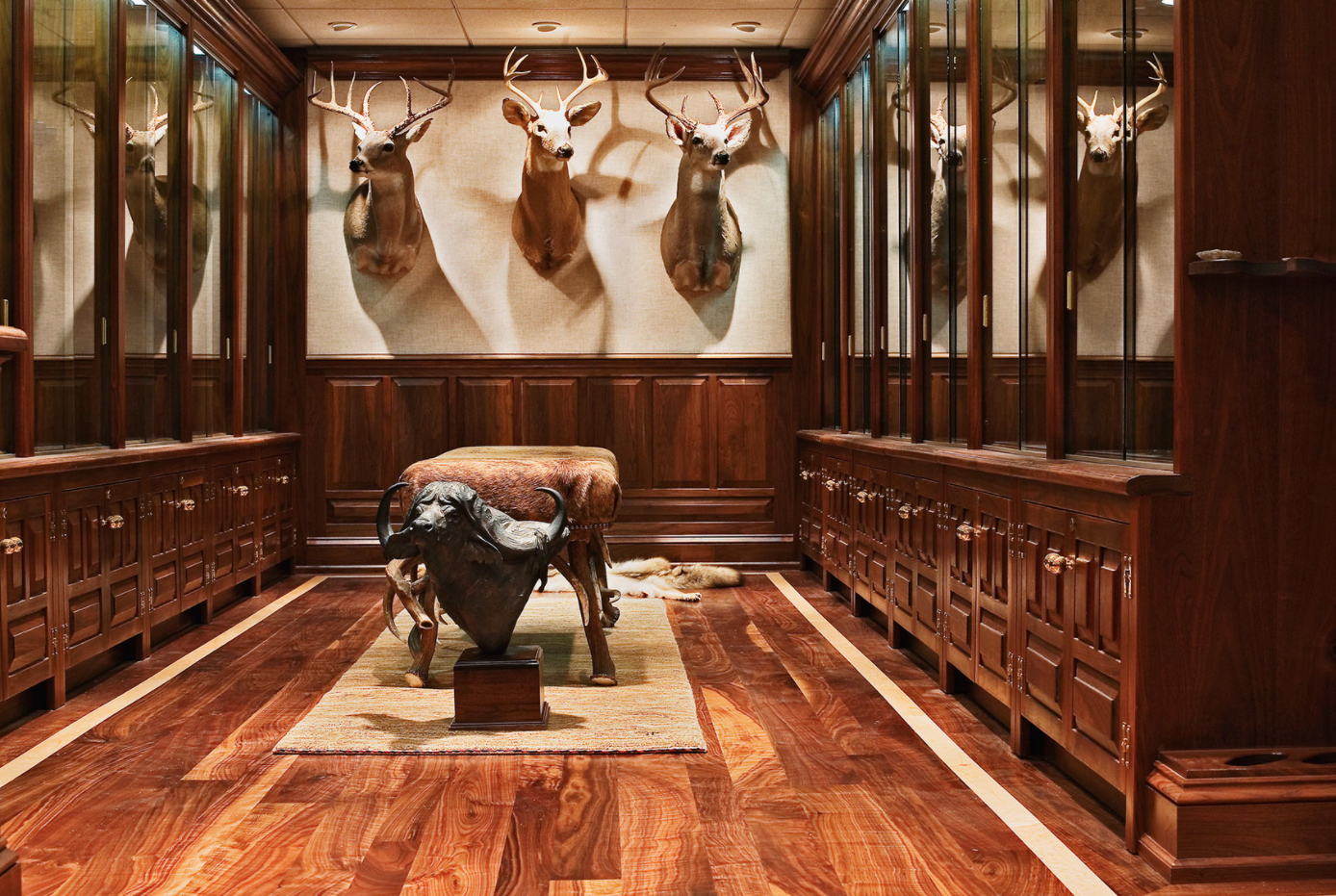 Photo By Birdie Miller
We are collectors by nature with our personal interests and hobbies prompting us to buy the latest and greatest or rarest book, game, shoe, doll, sports memorabilia, or whatever brings us personal joy. But the question is often how and where to store and display these items. Well-known designer and custom cabinetmaker Birdie Miller has answered that question by creating custom storage rooms for several clients with extensive gun collections. He posted photos of those projects in a woodworking forum and caused quite a stir.
"They freaked out when they saw these gun collections and rooms," he said. "So, these rooms, I'm using the term collection room with my customers, those guns collection rooms. They can have multiple millions of dollars of guns in there."
Miller said that when he creates these rooms, he tries to design highly personalized spaces.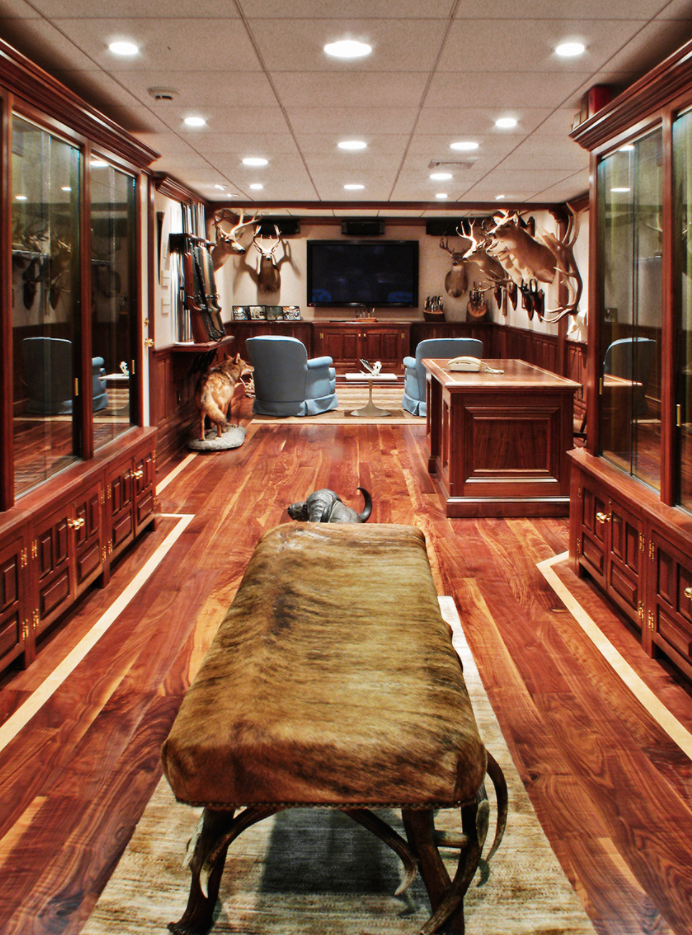 "I'm a custom designer. You've got to know the person. I get to know the person, they tell me, they show me a little bit of things they like, I meet them at their houses. And so, I design in their realm and the first design may be changed to something else. If I come up with a cooler idea, I'll get your design mindset, unless you're going to build it. If they say yes, in fact, one room I posted went through four different design changes and they never have [objected]. Everything I proposed to him, he said, 'I love it. Do it!' In the next week. I got this other idea. I haven't done this as much. I think it's more unique. 'Go ahead. Do it!'"
These gun collection rooms or sports rooms as Miller said he sometimes calls them are very high-end with a focus on craftsmanship like the craftsmanship of the firearms they display, especially antiques. "Any one of these collections could be in a museum, for people that like that stuff," he adds.
One valuable gun collection room is in an approximately 600-square-foot basement featuring highly figured and re-purposed walnut flooring surrounded by stuffed water buffaloes, deer, and wolves. Miller described the room as virtually an oasis for the homeowner to relax and reconnect.
"What's cool about him, he goes on these hunts that are very expensive, but he goes with his three sons. And it's a father-son thing, that's their connection. So, it's not just guns. It's the relationship that he has with his sons and that's what they like to do. Some fathers and sons go to see baseball games together, football games. Not that a daughter can't be involved in that, but that's what he has. He has this relationship with his sons."
Miller says he's also built other types of collection rooms including one for dolls. They are just personal rooms, he added, like closets.
"So, these [clients] love these rooms and I love them…the guys in the shop loved building these rooms."
 
Have something to say? Share your thoughts with us in the comments below.