Major remodeling projects funded by secured financing, study finds
December 7, 2018 | 7:44 am CST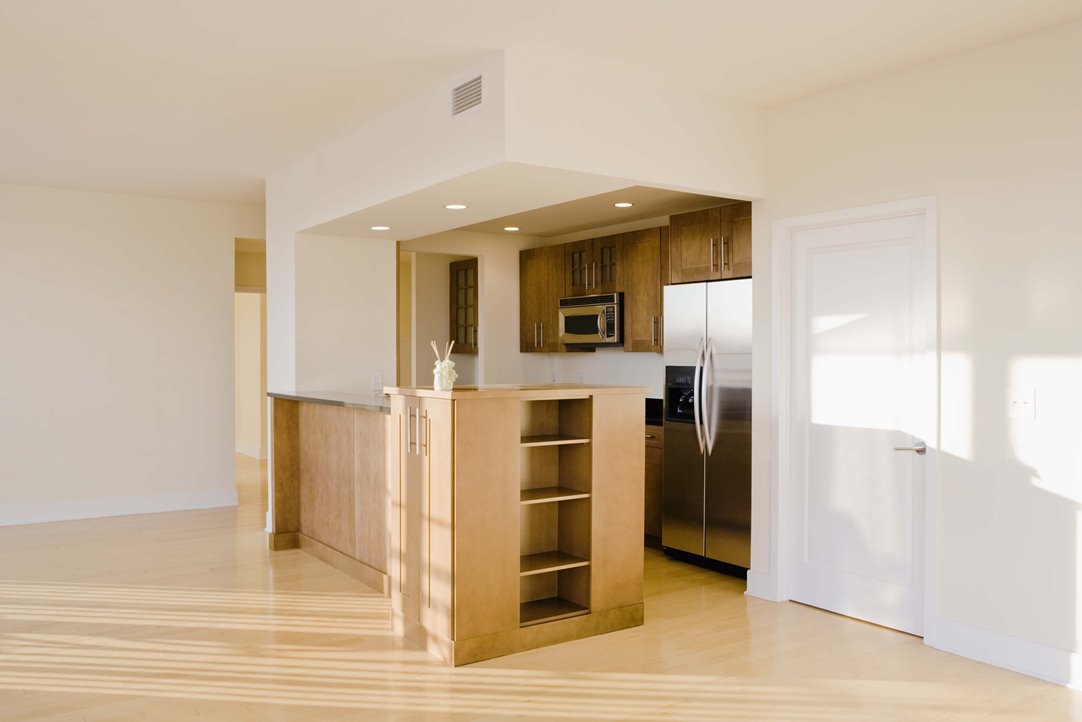 PALO ALTO, Calif. - Residential remodeling spending trended up in 2017 and reached record levels in 2018. A recent study by Houzz and Bank of America found that many of those large-scale home renovation projects in 2017 were funded by secured financing, with a home equity line of credit (HELOC) being the most common option used.
According to the study, U.S. homeowners who leveraged secured financing to pay for renovations in 2017 were able to take on larger home improvement projects, with nearly three times the median spend of those who paid for renovations with cash-only ($32,000 versus $13,000).
The study explored the role of secured financing in U.S. home improvement and found that one in seven homeowners who used secured financing, such as a home equity line of credit, home equity loan or cash-out refinancing, took on major remodeling projects. In fact, homeowners who spent $50,000 or more on renovations were three times more likely to pay with secured financing than those spending between $5,000 and $14,999 (31 versus 10 percent, respectively).
Of the available secured financing options, HELOCs are the most commonly used (47 percent). HELOC originations totaled $157 billion in 2017, accounting for more than 60 percent of consumer real estate-secured financing. According to the study, top motivations for choosing a HELOC include ease of use (39 percent), low cost (38 percent), quick access to funds (30 percent) and tax deductions (29 percent). 
"Recent record gains in home equity give homeowners greater confidence to invest in their home, spurring growth in the more than $300 billion home improvement market. Our study confirms that a meaningful share of homeowners are tapping into it to fund large-scale renovations, such as kitchen and bathroom remodels," said Nino Sitchinava, Houzz principal economist. "Secured loan originations will likely continue to grow in the near term as homeowners increasingly find it advantageous to stay put and renovate rather than trade up to a nicer home in an environment of tight housing inventories and higher interest rates, among other factors."
Gen-Xers, who represent 40 percent of renovating homeowners, are more likely to finance renovations with a secured loan than any other generation (17 percent compared to 15 percent of Baby Boomers and 10 percent of Millennials).* Of borrowers, they also spend the most on renovations (median of $38,000 in 2017), compared to Millennials and Baby Boomers who each spent a median $30,000. Across generations, borrowers financed a significant portion of renovations (up to 74 percent) with secured loans.
"Homeowners, and Gen-Xers in particular are comfortable using their home's equity to make renovations that can have a significant impact on their lives, increasing their home's value and improving their comfort," said David Doyle, Senior Vice President, Bank of America. "Using responsible financing options, such as HELOCs from Bank of America, homeowners are updating aging housing stock and improving their home lifestyle while still balancing other financial obligations."
Most borrowers plan to pay off their secured loans within five years, though one-third prefer six years or longer payment plans (32 percent), in part informed by loan pay-off terms. The payment period varies widely depending on the type of loan, with cash-out refinance commanding the longest payoff schedules. More than half of renovating homeowners leveraged promotional interest rates for secured financing in 2017 (57 percent), most commonly for HELOCs (61 percent), followed by home equity loans (58 percent) and cash-out refinancing (47 percent).
The Houzz & Home Survey, of residential remodeling, building and decorating activity, was sent to registered users of Houzz and fielded in March-April 2018. The
full report is available
.
Have something to say? Share your thoughts with us in the comments below.