High-gloss modern closet with shagreen leather accents
April 8, 2022 | 11:15 am CDT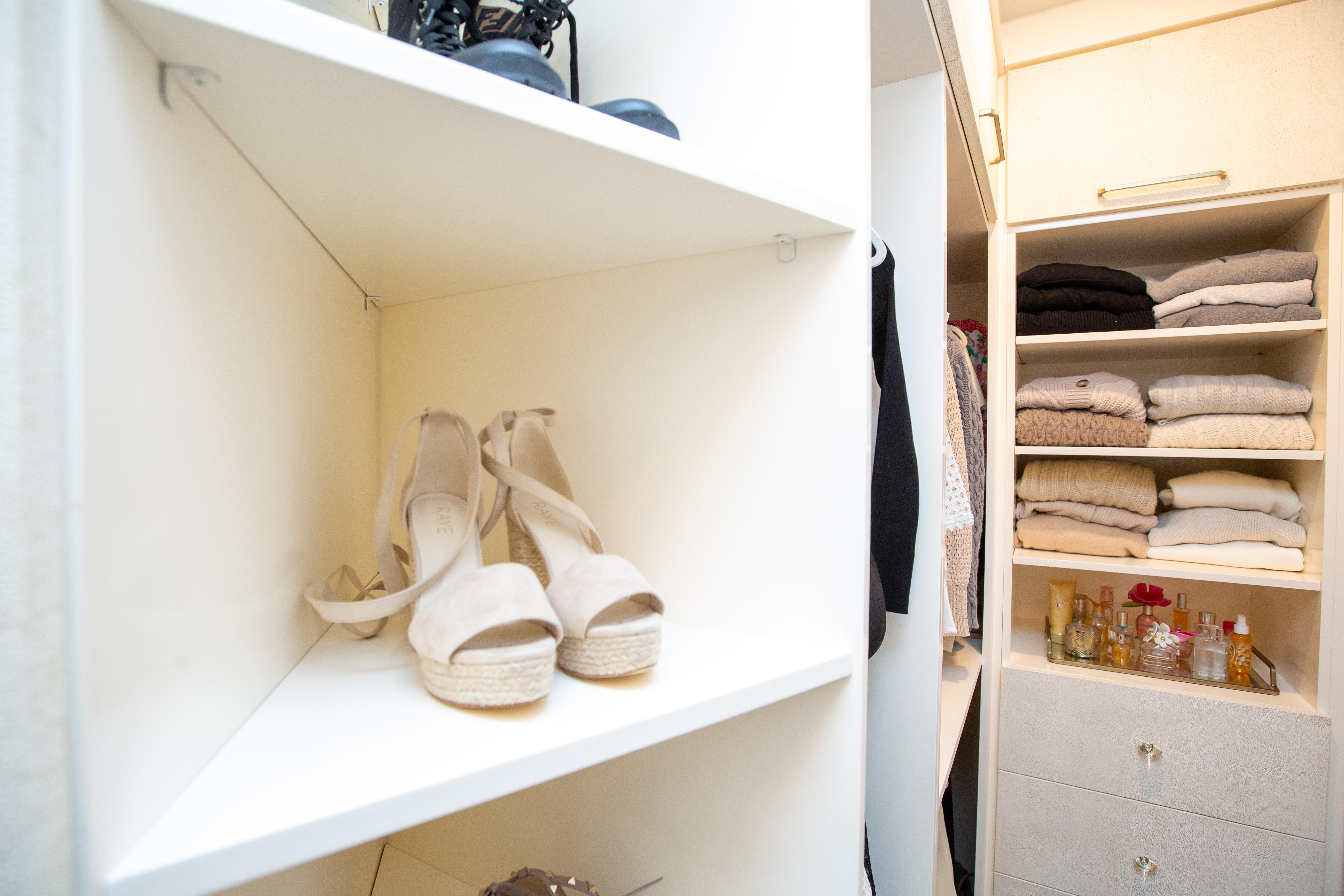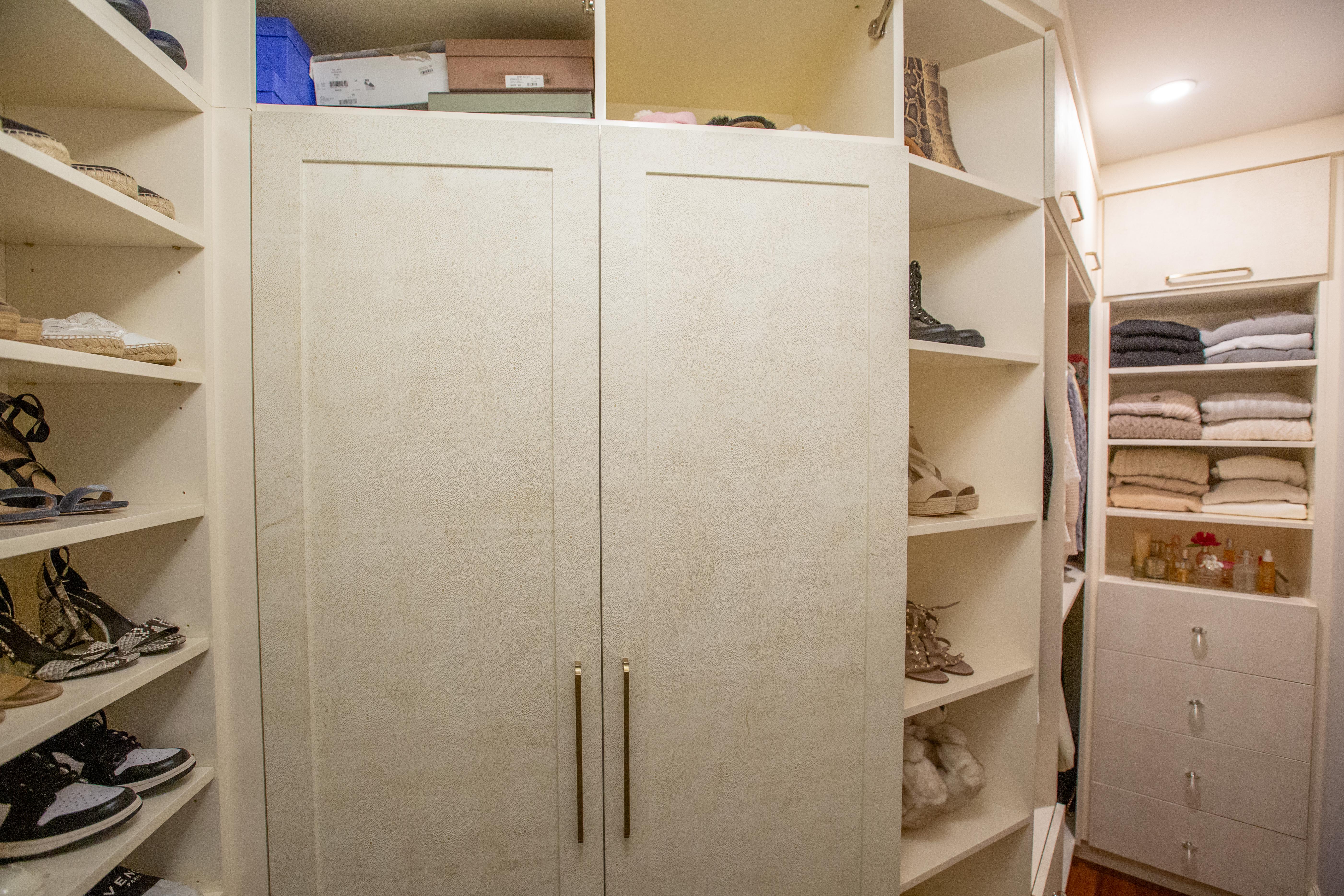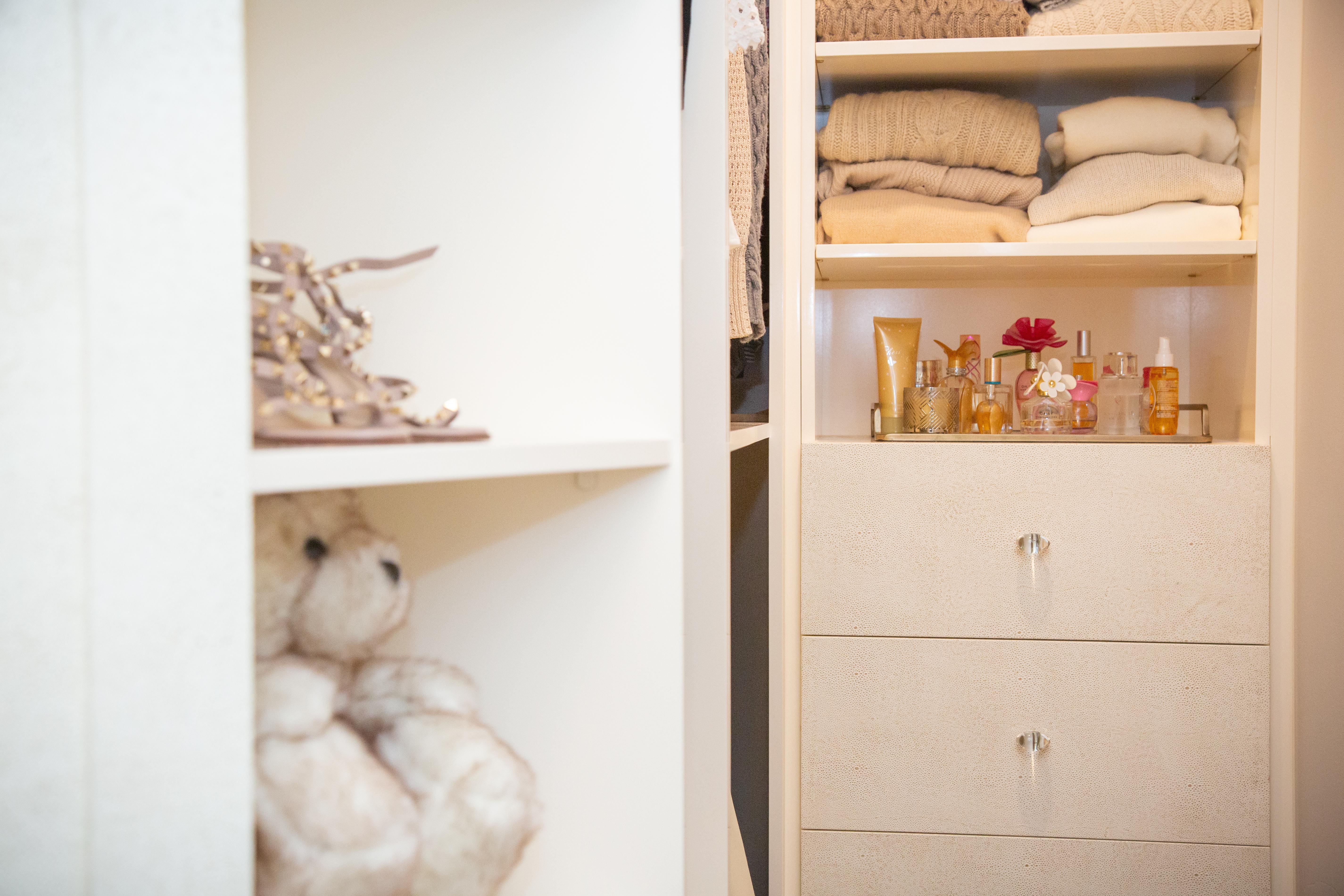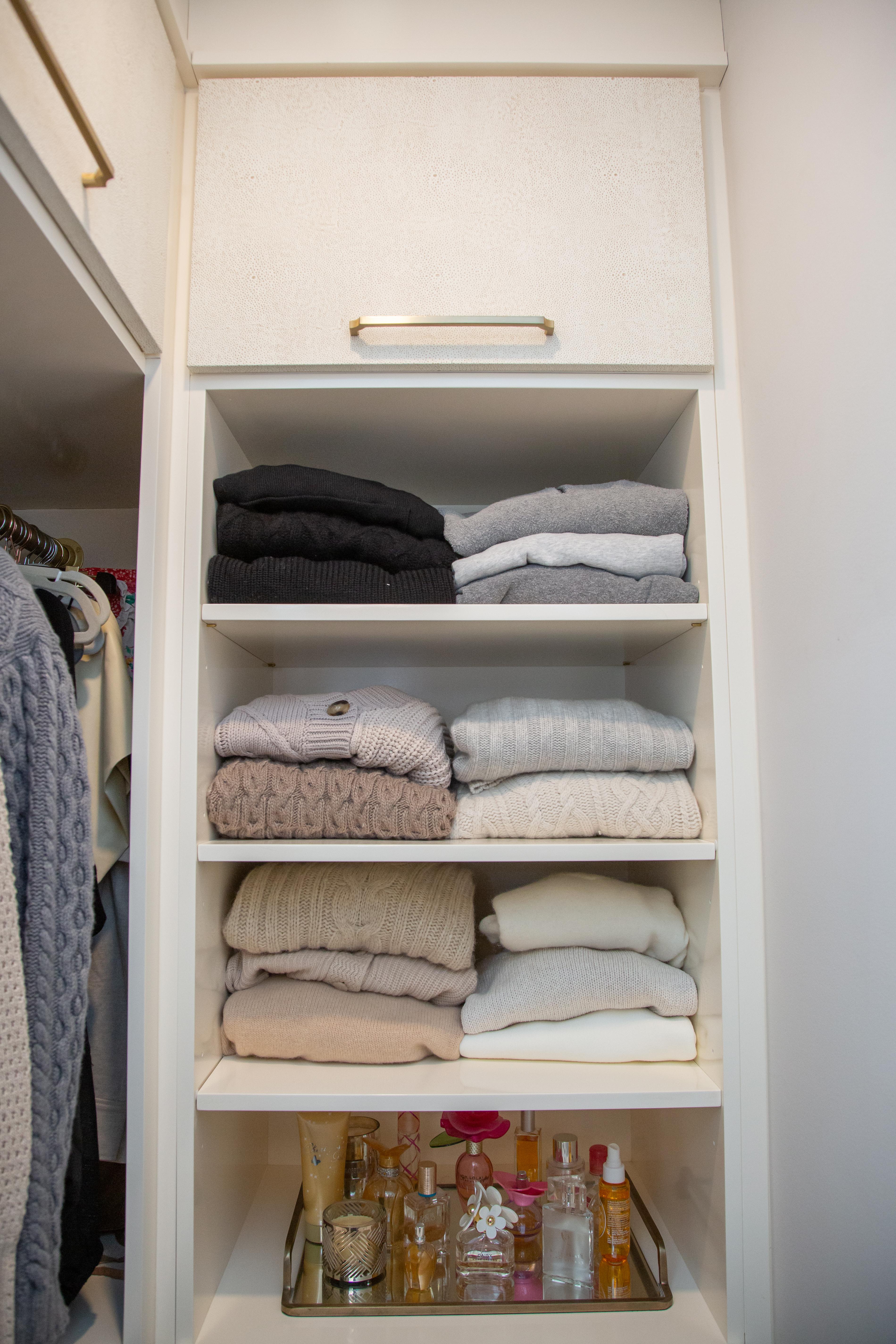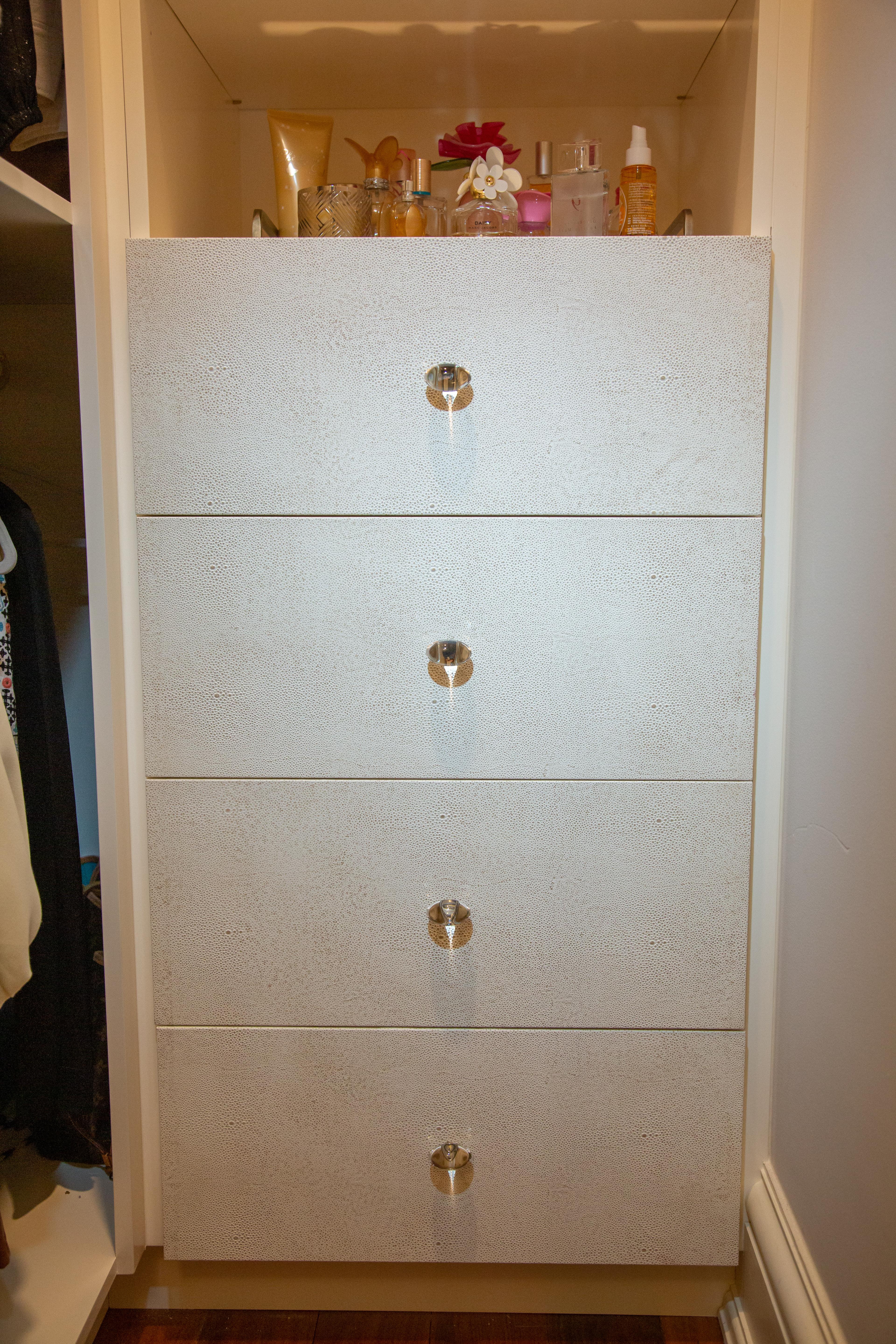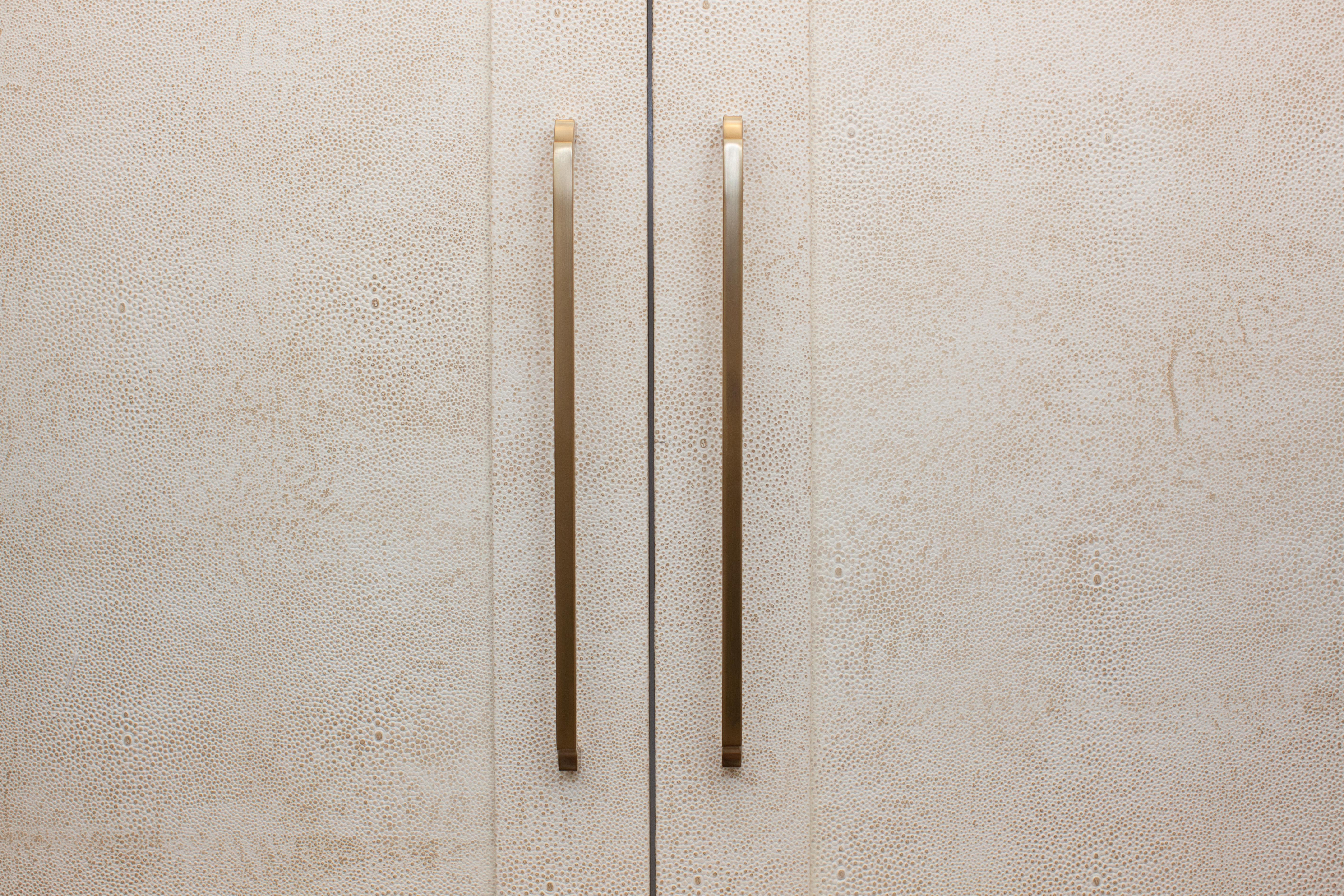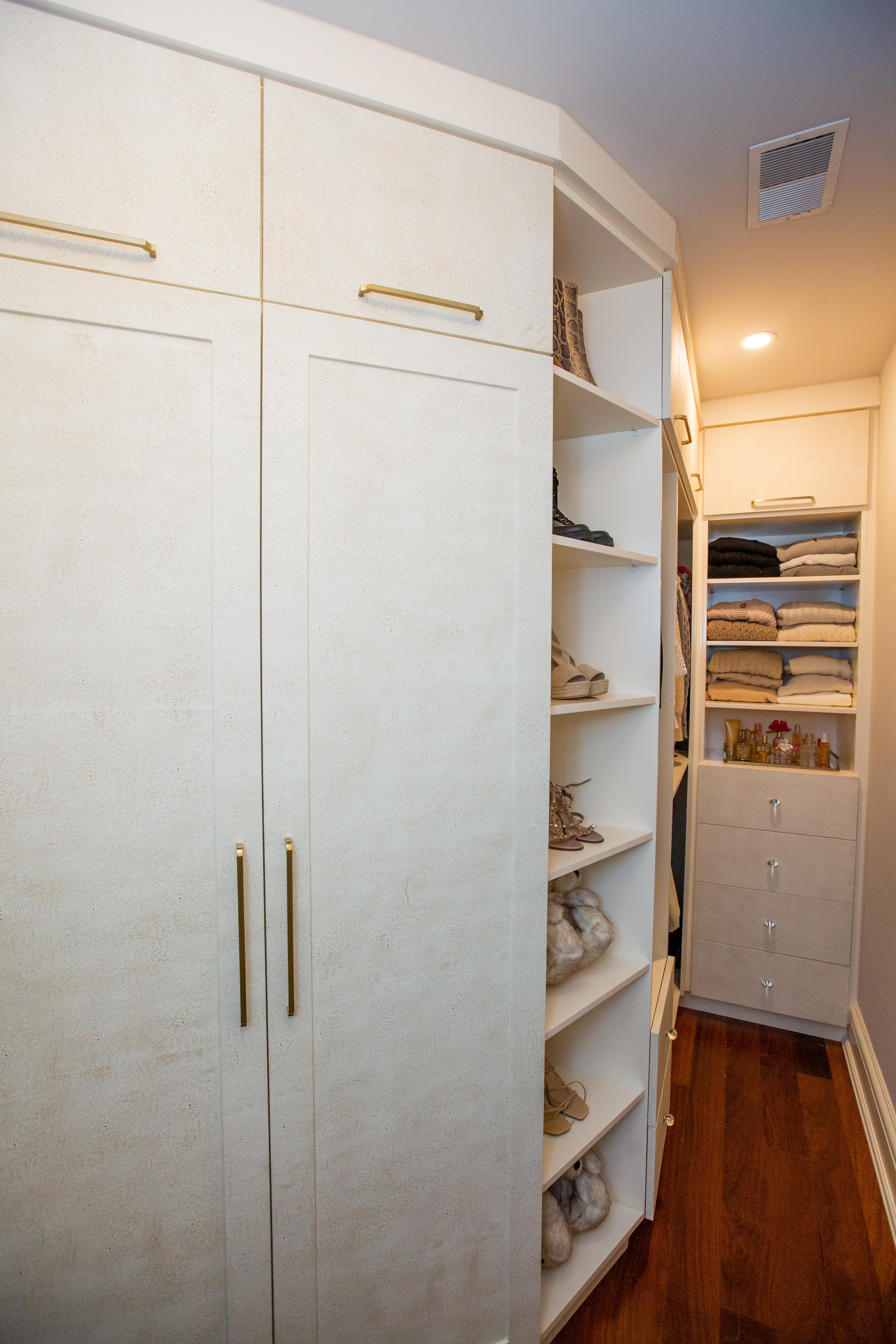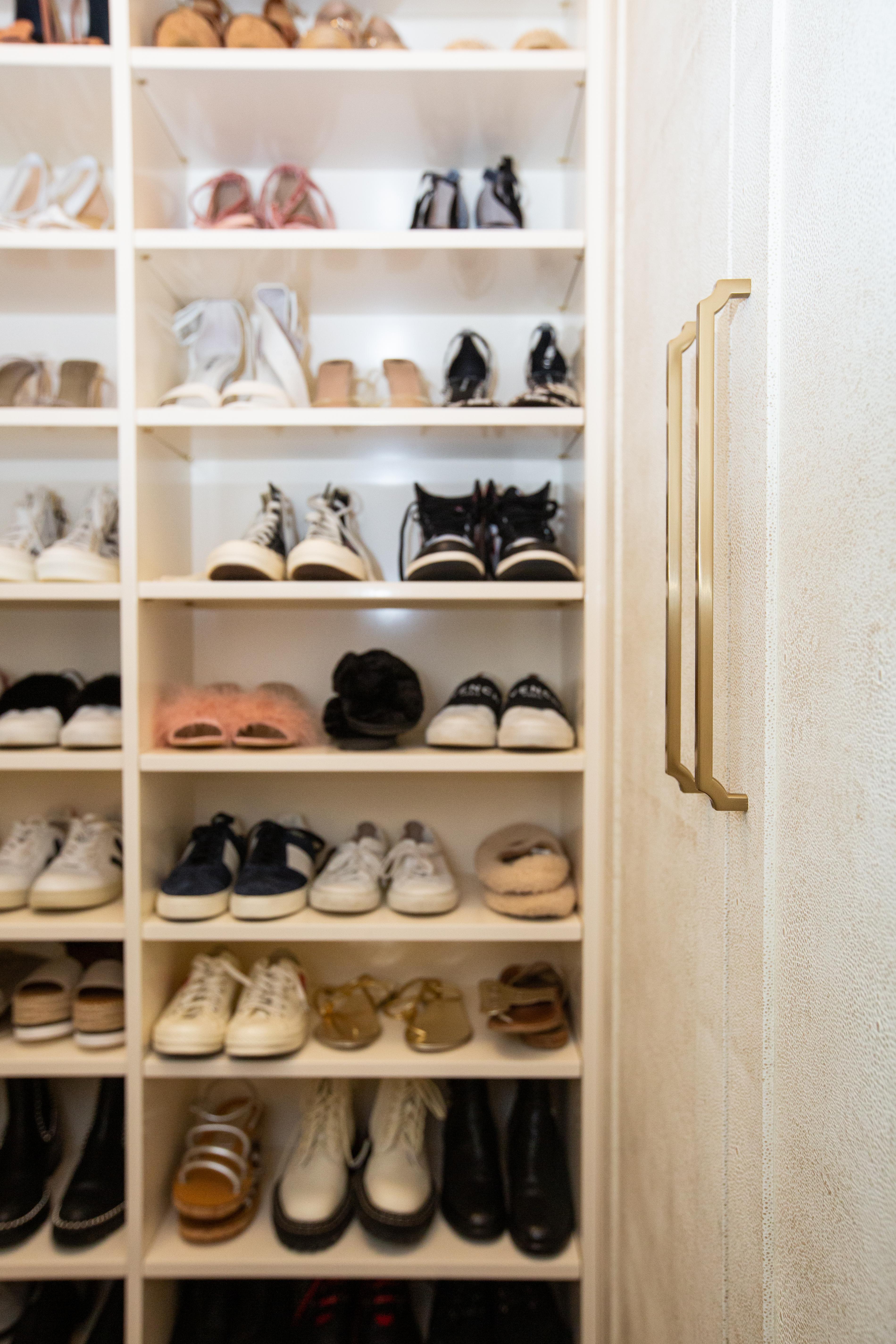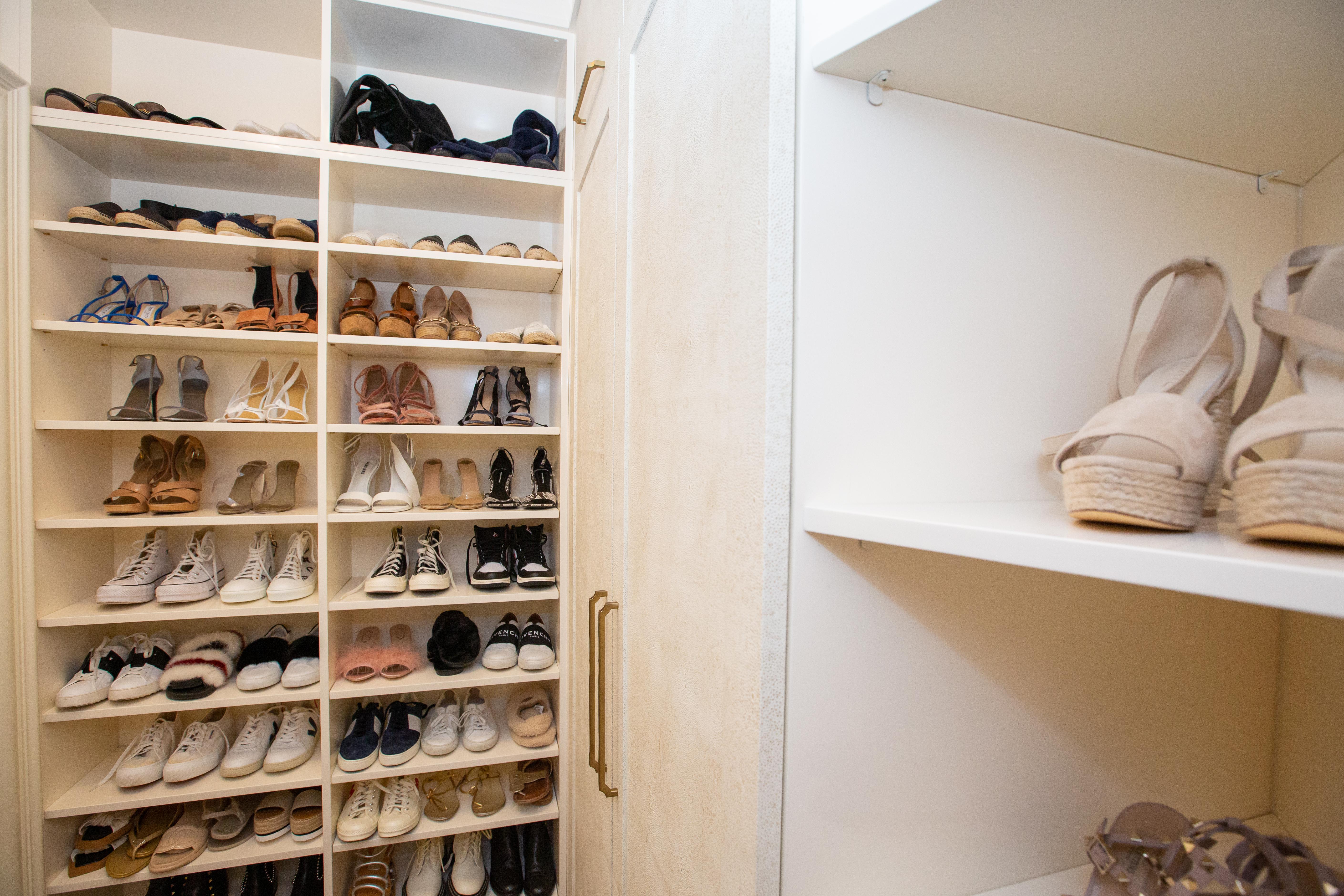 2022 Top Shelf Design Awards
Designer: Patty Miller, Boutique Closets and Cabinetry
Category: Closet: Wood Under 18 linear ft.
Project Title: Wood & Leather Closet
Project Description: 
This project was for a very oddly shaped closet for a very high-end client. This is a teenager's closet that is meant to grow with her. They were looking for a uniquely modern yet feminine vibe. Unfortunately, this closet does not photograph well because of the layout.
Project Construction: 
This project was very difficult because it was very long and narrow with a reverse angle. This closet was designed for a teenager with very good taste and a lot of clothes and shoes. The client wanted a very high gloss finish. I suggested we use ivory shagreen leather to complement and tone down the high gloss. We looked at building the cabinetry in a high gloss acrylic but it was just too costly. We decided to have the closet made in wood and painted in a high gloss ivory lacquer. I outsourced the doors and drawer fronts in EcoDomo's shagreen leather. The customer wanted a more modern feel so we went with stacked cabinets and lift upper doors in shagreen leather. All the doors and drawer fronts were shagreen leather. Originally it was planned that the tall shaker-style doors, in shagreen, would have a beveled mirror added. But once the closet was installed the client decided against the mirror. We had custom shelves made on-site to fit the reverse angle so as not to waste any space.
Materials Used: 
Wood Lacquer Paint Shagreen Leather
Equipment Used: 
KCD Closet Pro
Have something to say? Share your thoughts with us in the comments below.