Global garage organization and storage market expected to reach $36 billion by 2028
February 24, 2023 | 7:29 am CST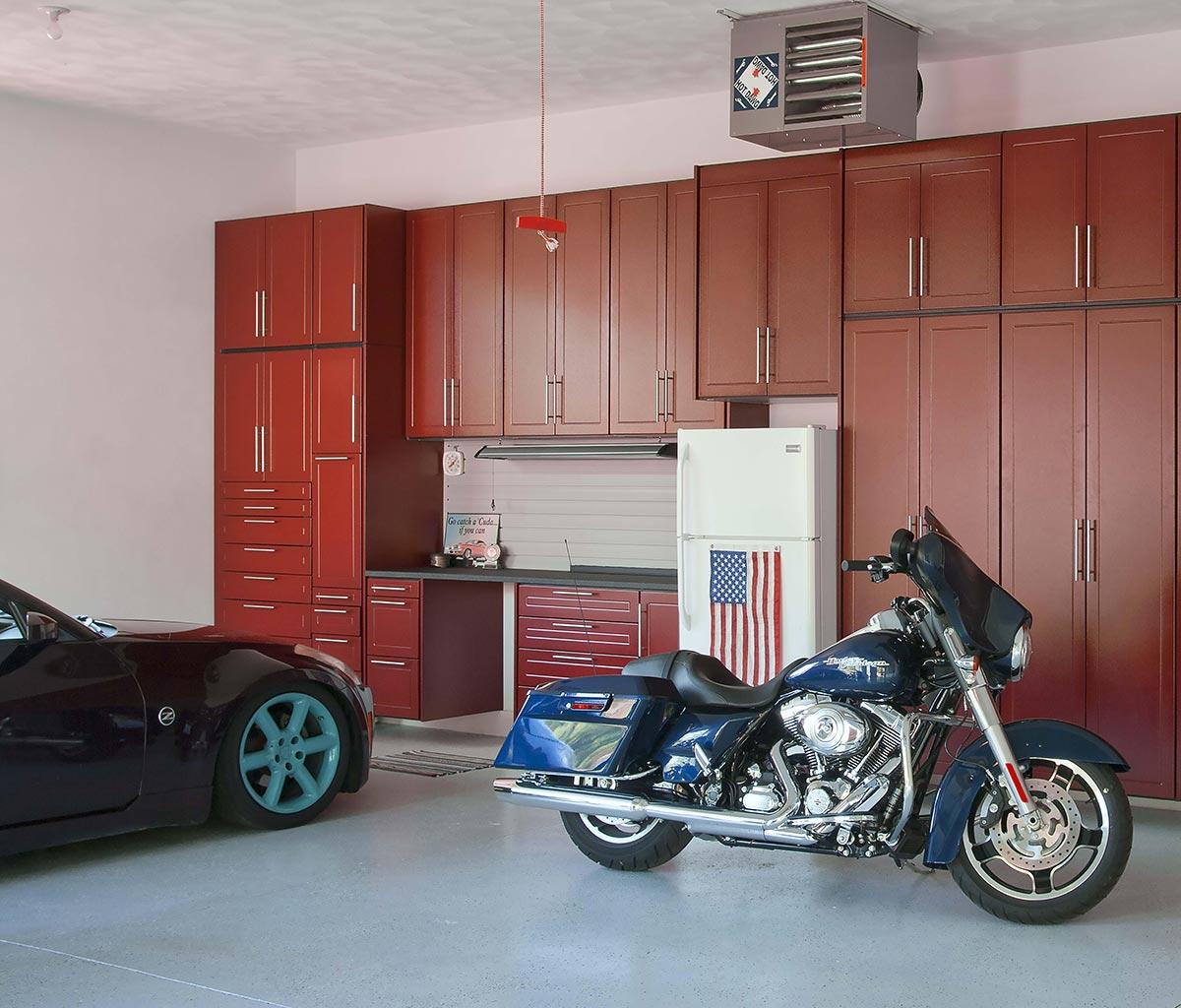 Photo By Greenberg Casework Co.
The Global Garage Organization And Storage Market size is expected to reach $36 billion by 2028, rising at a market growth of 7.8% CAGR during the forecast period, according to a recent study by research group ReportLinker.
The study considered that the most suitable place to store and organize tools, off-season possessions and outdoor equipment is a garage. This area makes use of a number of garage storage solutions, including a pegboard for tools to keep them organized and a standalone shelving unit to contain items like dog food and cleaning materials. Generally, over the door, a wooden shelf is put in place to store seasonal items.
Boots, bins, dirt, and watering cans can all be stored vertically on shelves that can be adjusted, which clears up space and gets clutter off the floor. As your storage requirements vary, it's simple to add room for goods of various sizes thanks to adjustable shelves. To make room for new goods, just reinstall the shelves at different heights.
Customers may neatly and conveniently separate their possessions using garage organization and storage methods. In standalone homes, the garage area has developed over time from a simple automobile parking area to a sizable storage room that might house various tools, vehicles, and equipment utilized for both leisure and employment purposes.
The market expansion is predicted to be aided by the several advantages of garage organizing and storage systems, like enhanced safety, reduced clutter, and greater house value. Moreover, garage storage systems provide space and security to safeguard a variety of goods and tools rather than placing them on the floor or a shelf where they can be easily accessed. Additionally, these devices give protection for households with young children. It frees up extra space for garages by clearing out messes in the ones that take up the most room.
Easy accessibility and various-sized sections for other items and tool storage to make the most of the available space are the market-driving elements for garage organizing and storage solutions. Systems for garage organizing and storage are mostly employed in residential and commercial buildings. These storage items are frequently utilized in various motorbike and vehicle businesses in the retail industry. These items are also widely used by commercial and rental parking garages to offer convenience and simple storage to their customers. Therefore, it is anticipated that these variables will propel the market for garage organizing and storage systems.
Market growth factors
Rise in commercial and residential construction activities
An important aspect driving the market's expansion is the increase in the frequency and volume of residential and industrial commercial operations in both developed and emerging countries. The rising accessibility and purchasing capacity of individuals are causing a rapid rise in the demand for new homes. Additionally, remodeling and renovation projects are becoming more common in developed countries all over the world. Demand for interiors is rising as consumers increasingly seek to have contemporary, multipurpose garage amenities.
Growing influence of social media
Many individuals all around the world utilize social media apps and platforms like Instagram, Pinterest, and others. These platforms are quite important when it comes to clients' decisions when it comes to interior design trends. Even more so than in previous years, this industry's patterns have evolved dramatically in the last few years. The noteworthy development as a result of the then-emerging social media platforms is the speeding up & saturation of the latest trends, along with the quicker consumption of interior design.
Market restraining factors
The high price of smart furniture and its compatibility problems
Many commercial settings still employ classic vanities and forbid themselves from changing them with contemporary pieces of furniture. This is because replacing them would cost a lot of money because new cabinets are integrated with expensive smart technologies. In addition, while connecting and integrating devices from the same manufacturer or vendor is straightforward, doing so with devices from multiple manufacturers is difficult and time-consuming. This might possibly lead to unstable services and functionality limitations. This could limit the demand for contemporary and technologically advanced storage racks & cabinets, thereby obstructing market growth.
On the basis of type, the garage organization and storage market is segmented into cabinets, garage shelves/racks, and garage wall organization. The garage shelves/ racks segment garnered a substantial revenue share in the garage organization and storage market in 2021. One of the key drivers of the segment's growth is the availability of online discounts on numerous websites. Additionally, it is projected that escalating consumer desire for personalized items will hasten product expansion. Because of advancements in technology, manufacturers are able to create unique products with great efficiency and diversity, which results in shorter lead times. It is hoped that this will encourage industry growth.
By application, the garage organization and storage market is bifurcated into residential and commercial. The residential segment held the highest revenue share in the garage organization and storage market in 2021. The market's growth is supported by rising residential construction activity globally, which will increase garage construction activity. Because of the increasing number of government-sponsored real estate building projects, particularly in urban areas, the residential application segment is expected to have substantial demand for these goods over the forecast period.
Region-wise, the garage organization and storage market is analyzed across North America, Europe, Asia Pacific and LAMEA. The North American region witnessed the largest revenue share in the garage organization and storage market in 2021. The region's inflexible supply chain is driving sales of these items and related furniture. Additionally, there has been a steady demand for sustainable products throughout the years due to consumers' growing preference for materials that were acquired ethically throughout the production process.
For more information, or to obtain a copy of the report, click here.
Have something to say? Share your thoughts with us in the comments below.