Closetpro rocks an impression
July 22, 2022 | 3:06 pm CDT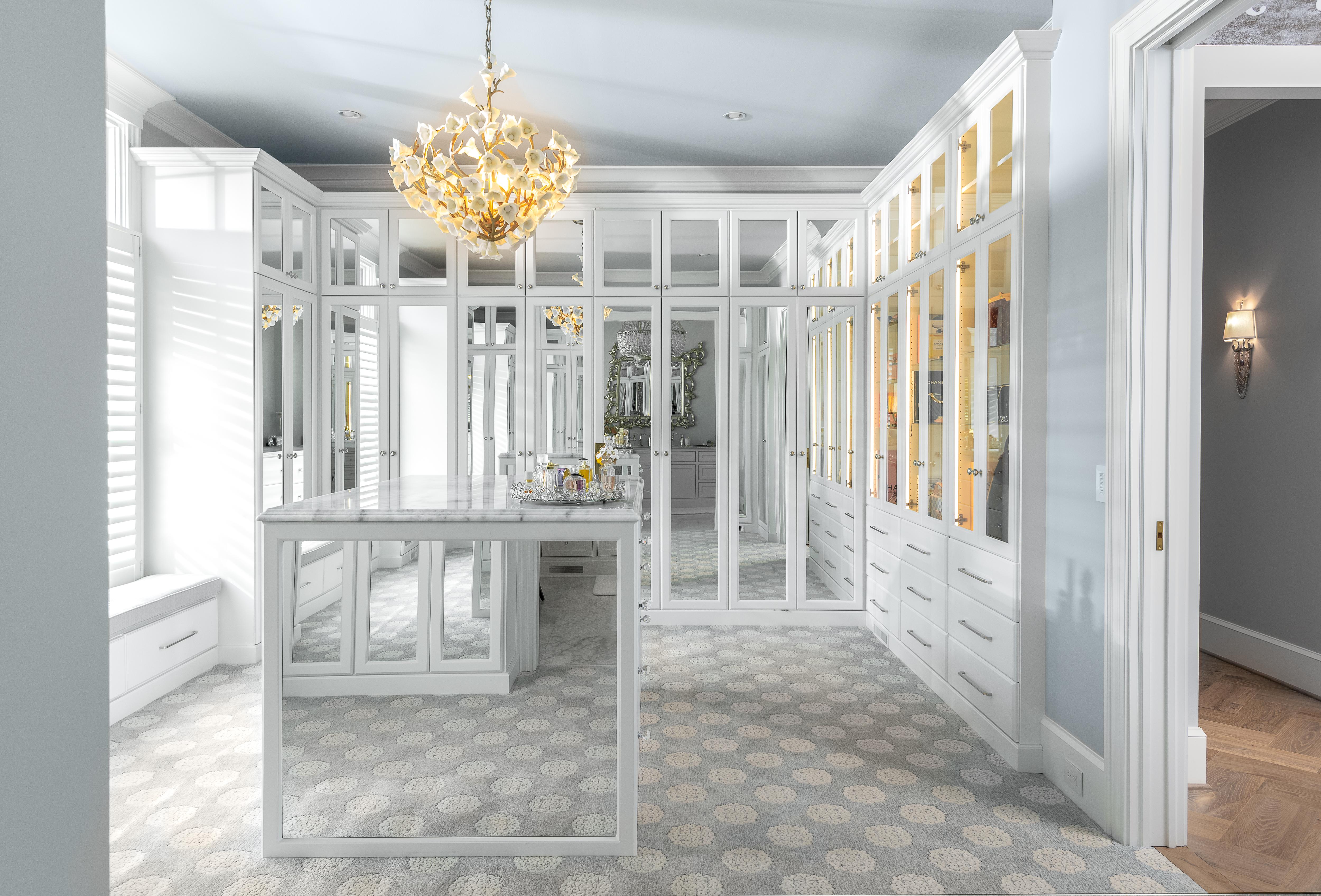 Photo By Closetpro
Jeff and Jennifer Ellis, owners of Closetpro, located just outside of Greenville, South Carolina, are innovative in their approach to business. Their drive for excellence can be seen in the design of their showroom and manufacturing facility and in how they've developed partnerships with design stars. The company has been featured on HGTV. Jeff and Jennifer have worked with several of the design channel's top stars, including Jonathan and Drew Scott of the Property Brothers and Egypt Sherrod and her husband Mike Jackson, hosts of Married to Real Estate.
In addition to their show, Sherrod and Jackson were judges for season two of HGTV's Rock the Block, then followed it up by being named the winners of season three, thanks in part to Closetpro.
Sherrod describes working with Jeff and Jennifer as a highlight. "We adore them. Jeff and Jenn are stellar at what they do, but even greater human beings," Sherrod says.
Also, Closetpro's attention to detail and high-end product designs matched Sherrod's design philosophy, which is "marrying luxury and function." 
"Mike and I knew that built-ins and high-end closets would add immediate value to our Rock the Block house. We also expected that others may overlook those details, which is why we doubled down on finding a company that could deliver in a big way. We came across Closetpro due to their rave reviews and gorgeous results."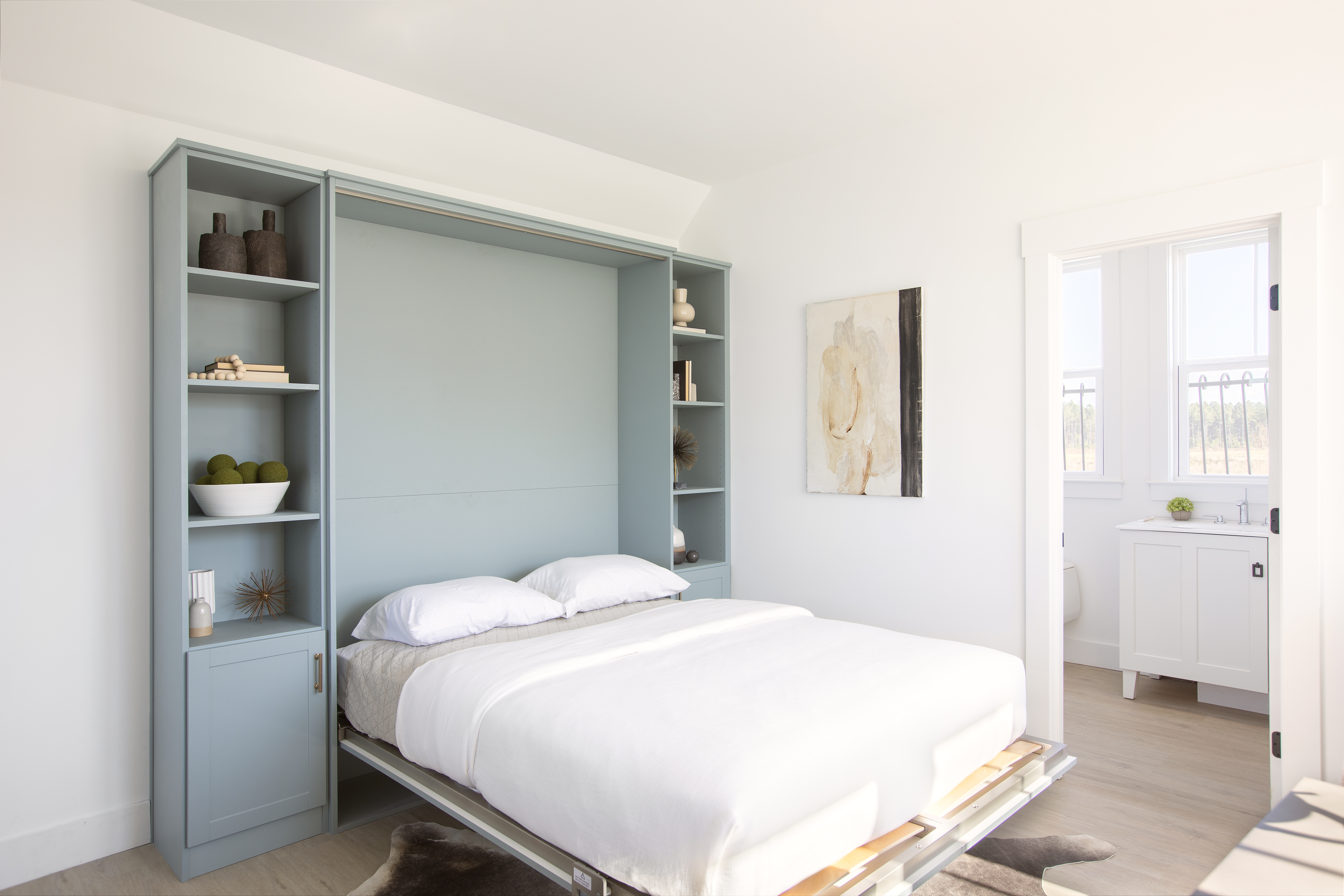 Closetpro provided several organizing systems, including a pantry, mudroom, Murphy bed and master closets. "Mike and I opted to make a splash in the pantry with a custom-colored built in. Then we added a mudroom for extra storage and function," Sherrod explains. "A real wow-factor came in for the ADU, where we added a customized hydraulic Murphy bed. I gave Jeff and Jenn the color I wanted, and they were able to find a perfect match. It was magic! Of course, the two owner suite closets were showstoppers. On the kids' level we did a teen lounge with a double homework station, and even a nursery custom closet. I had the idea to turn the bonus room level into a family theater, complete with a built-in concession station. Jeff thought that adding integrated lighting would really set the stage, and it did!"
When asked if there was anything about those specific projects that stood out to the judges, Sherrod says, "We put our heart and soul into the entire house, but I seem to have a memory of Ty Pennington opening the owner suite boutique closet and getting blown backwards like he was in the Matrix. It was too funny. All in all, it was a great competition, and we added a ton of value to the home. Some lucky homeowner is ecstatic right now about all those amazing custom built-ins."
Making a statement
Closetpro is in a prime location just off a busy highway where potential customers can easily view the large building with the extra-large Closetpro logo.
Jeff says the 18,000-square-foot building, which houses both the manufacturing facility and showroom, was built from the ground up to be a closet company. "It was not like a generic building that we modified," he says. 
With so much thought put into not only the company's location but also the layout, it's no surprise that the entrance to the building was designed to leave an impression, from the palm trees out front to the opening display. According to Jeff, the whole building was built around this room.
"We built this room to be a walk-in master closet and have all the features and options that you would put in a super high-end boutique style closet," he says. "We built this room to show all the different things that you could do. And we let them complement each other as though it's one big structure."
The white walk-in showcases the full range of Closetpro's design and manufacturing capabilities, including an octagonal island. A wide array of hardware, from gold to silver, highlights the available hardware options.
Another feature of the walk-in is a shelving unit with backlighting. What makes the lighting unique is that "the whole back panel is lit up and there is no seam because what it is, is two backs we dado into one," says Jeff. "It's a translucent lens and then we put the other back with all the LED lighting so it gives that effect, and you can put solid shelves in this and there's no shadowing."
Next to the backlit shelving unit is a custom jewelry cabinet. The door opens to a three-quarter-inch panel drilled on a grid. "So, every two inches by every 32 millimeters is a hole and then you just take the studs, and you can completely customize the jewelry cabinet. Instead of just having runs this makes it customizable. When you don't have to use them, it's just felt. It's completely custom and easy to change out."
After spending time in the boutique walk-in closet, clients can roam through several displays, from a Murphy bed and garage to a pantry, laundry room and mudroom. Closetpro has a system that alerts it when someone enters the building, and Jeff and Jenn can ensure potential clients are given time to take in the details of the displays before approaching. 
"You set off lights when you come through that door…the lights flashing in the offices. We don't have a receptionist so there's no one in there and you have a minute to take it all in and then we come around the corner."
Manufacturing capabilities
Dust control is important at Closetpro, not just for the equipment on the shop floor but also to prevent dust from tracking to other facility areas, including the conference room and showroom. Jeff says that's one of the reasons the company built a lockout separating the shop from the rest of the building. Another added benefit is that it creates a sound buffer.
The highly efficient shop has advanced woodworking machinery, including three Biesse Skippers CNC machining centers, Homag and Holzma CNC panel saws, two Brandt edgebanders, and a Biesse doweling machine. A jumbo screen featuring projects running through the shop is installed over the Holzma saw.
"A lot of people think that this is old school because we have panel saws instead of doing nested based. But nested-based is much slower for the amount of space that it takes up," Jeff says. "This can do a lot more volume in a smaller footprint. And the quality of the products after [machining] is pretty phenomenal."
Having two of each machine allows the company to have a backup if one goes down. "You can survive if your doweling machine goes down, but if your only edgebander goes down or your only CNC, you've got a big problem," Jeff notes. "We're a little bit just-in-time manufacturing, so we have about a week's worth of work processed. That's about as far ahead as we stay in manufacturing. And we're about seven weeks booked constantly."
Closetpro works primarily with 2020 and ClosetPro Software, with AutoCAD for specialty projects.
Scheduling and installation
The company has an installation process that uses Service Fusion for scheduling and quality control. The program keeps track of each job, from design/sales to the shop floor and then to the jobsite, allowing Closetpro to keep track of what's going on and who has been assigned at each stage of the project. The system also generates the invoice and then downloads it into Closetpro's accounting software.
Another feature of the installation process is that all installers take photos after each job is completed.
"We review all of their work by the photographs and make sure that everything went the way we want it to and we're happy with it. It's kind of an accountability and a point of reference," Jeff says.
After the installers take photos, they also make notes about the job. All this information then goes into the job packet and other documents, including the contract and original drawings.
As for the future, Jeff and Jennifer plan to continue to develop the company's innovative processes and expand its work with HGTV.
For more information about the company, visit closetpro.com.
 
Have something to say? Share your thoughts with us in the comments below.