Microvellum latest closet design software built on Blender gamer and video platform
February 15, 2016 | 4:59 pm CST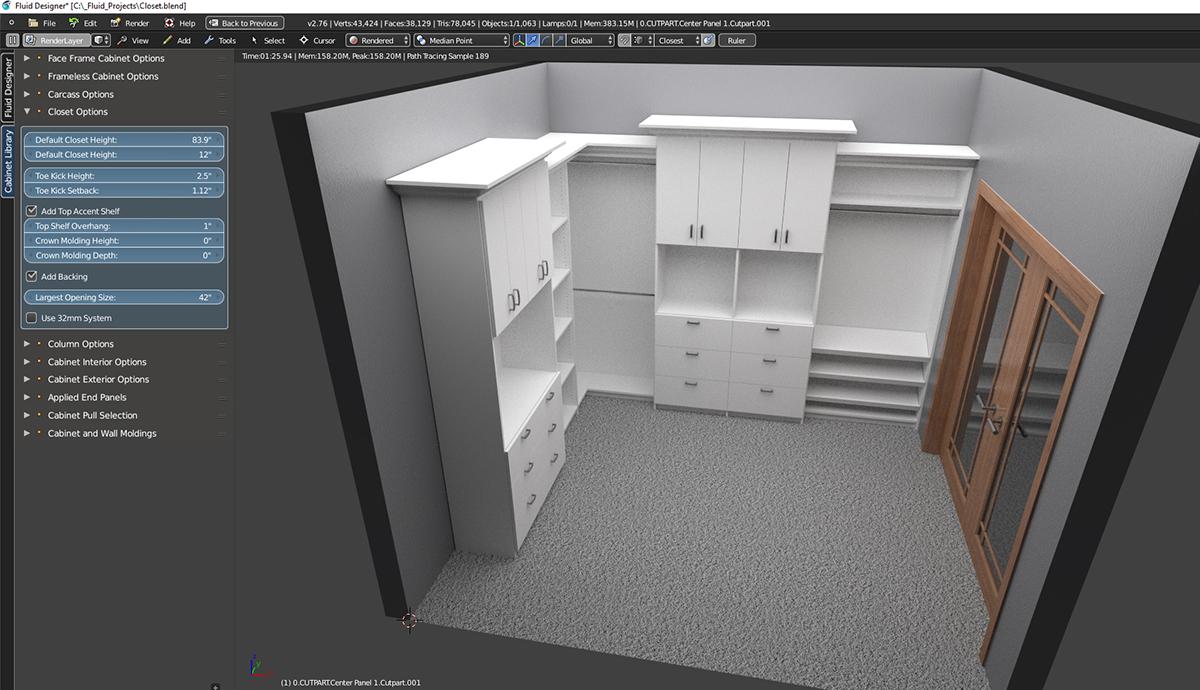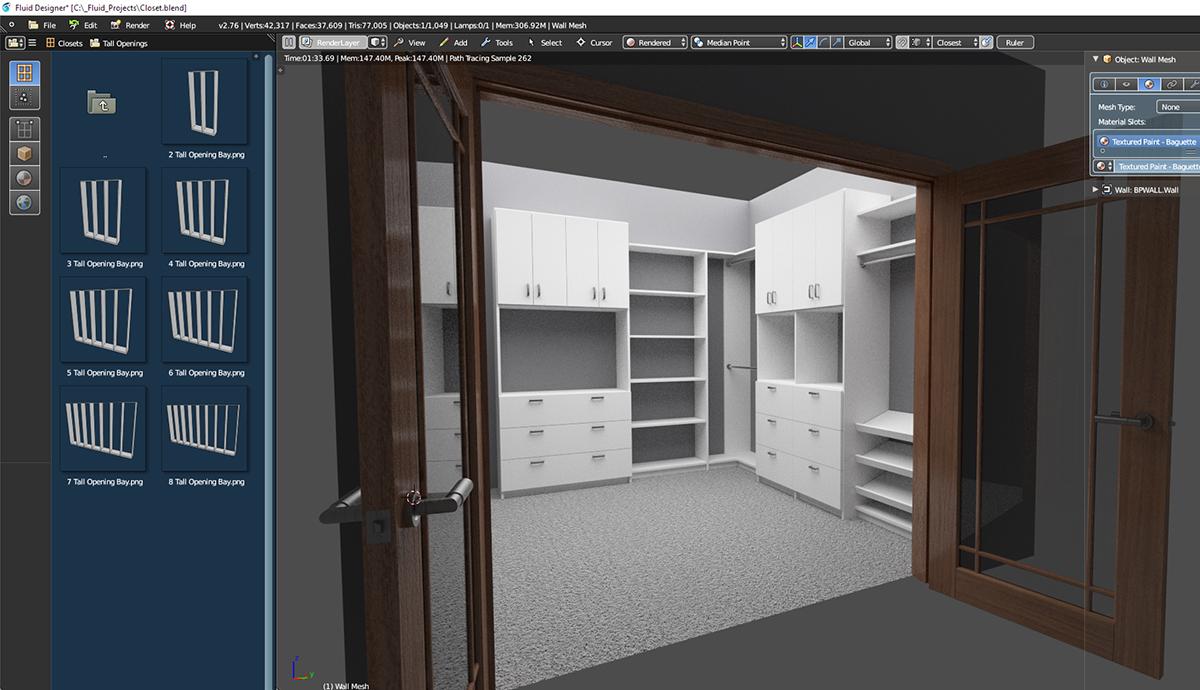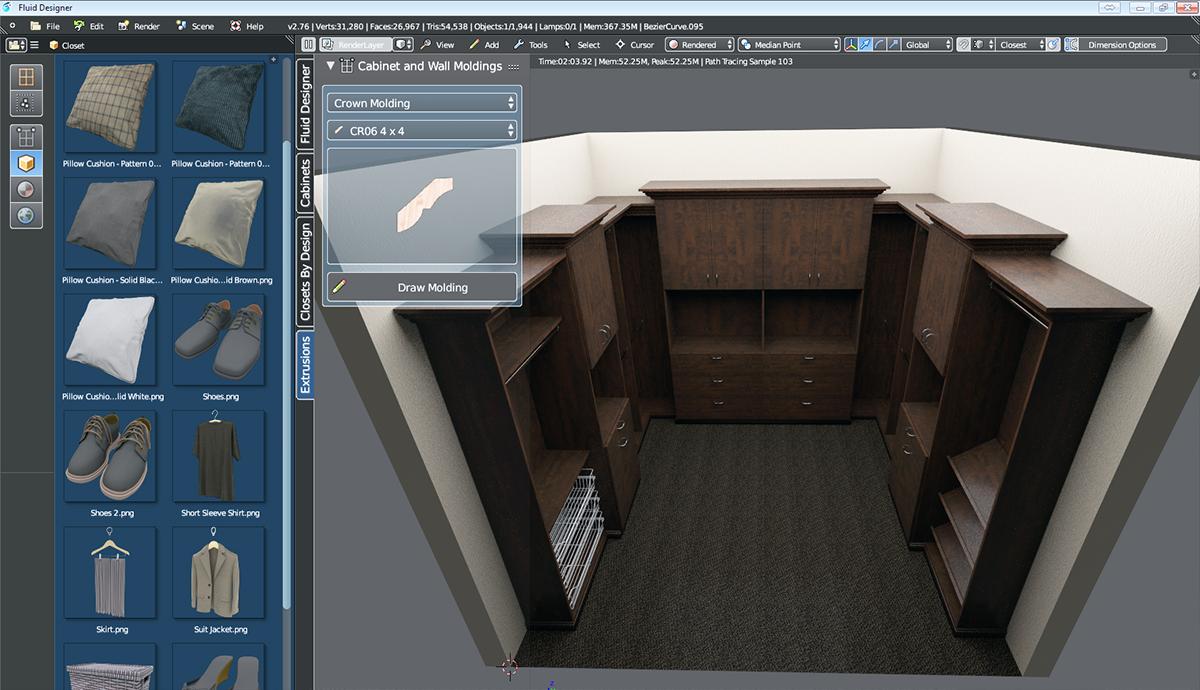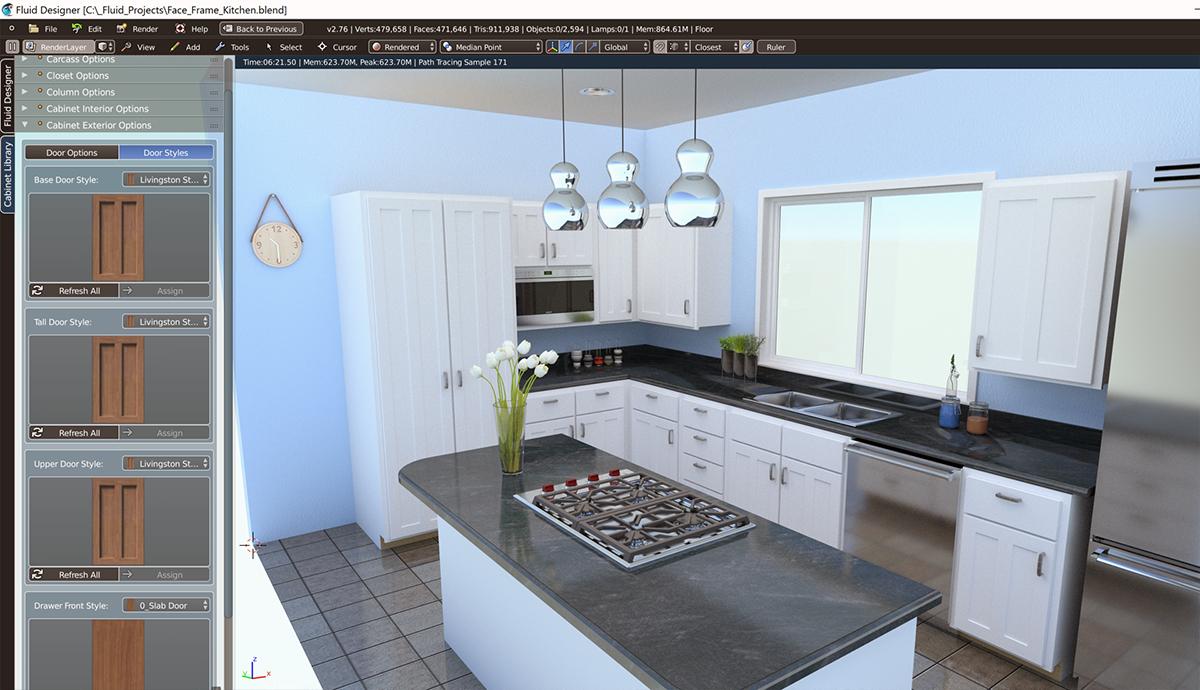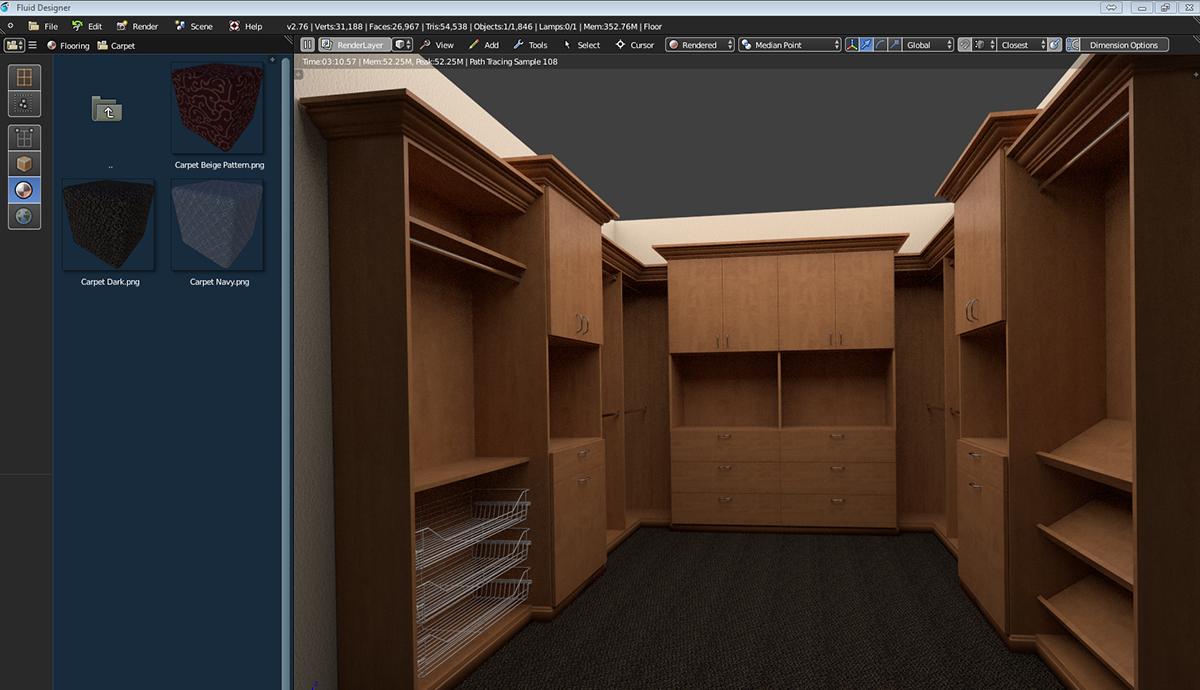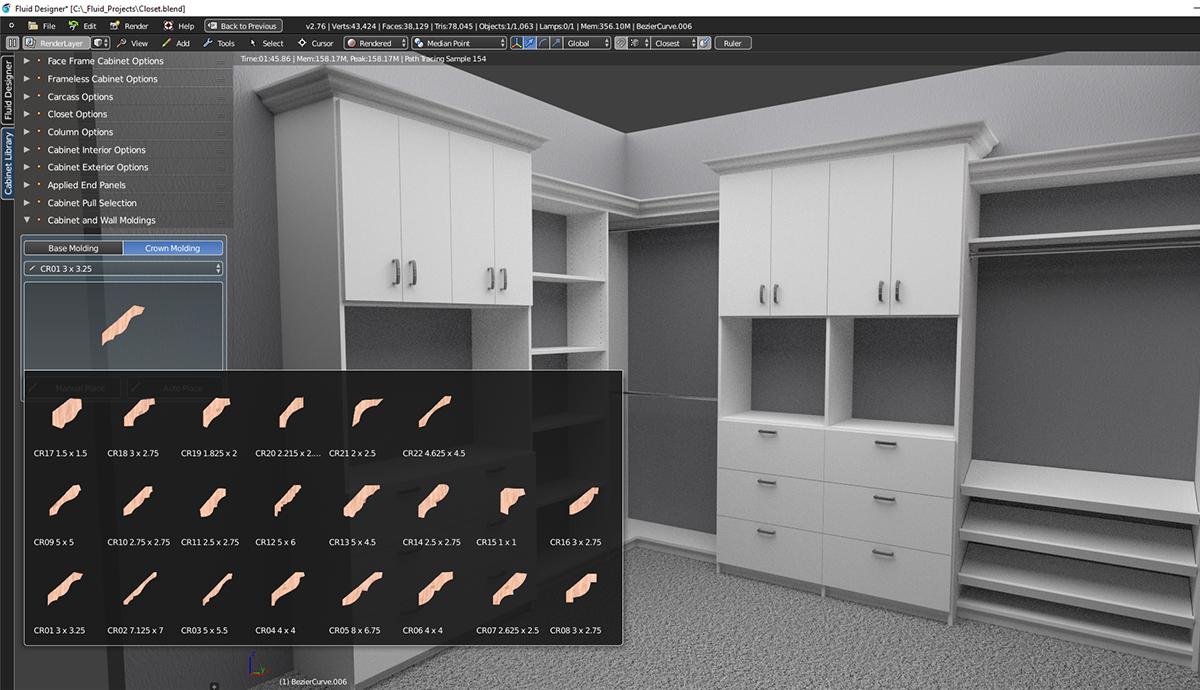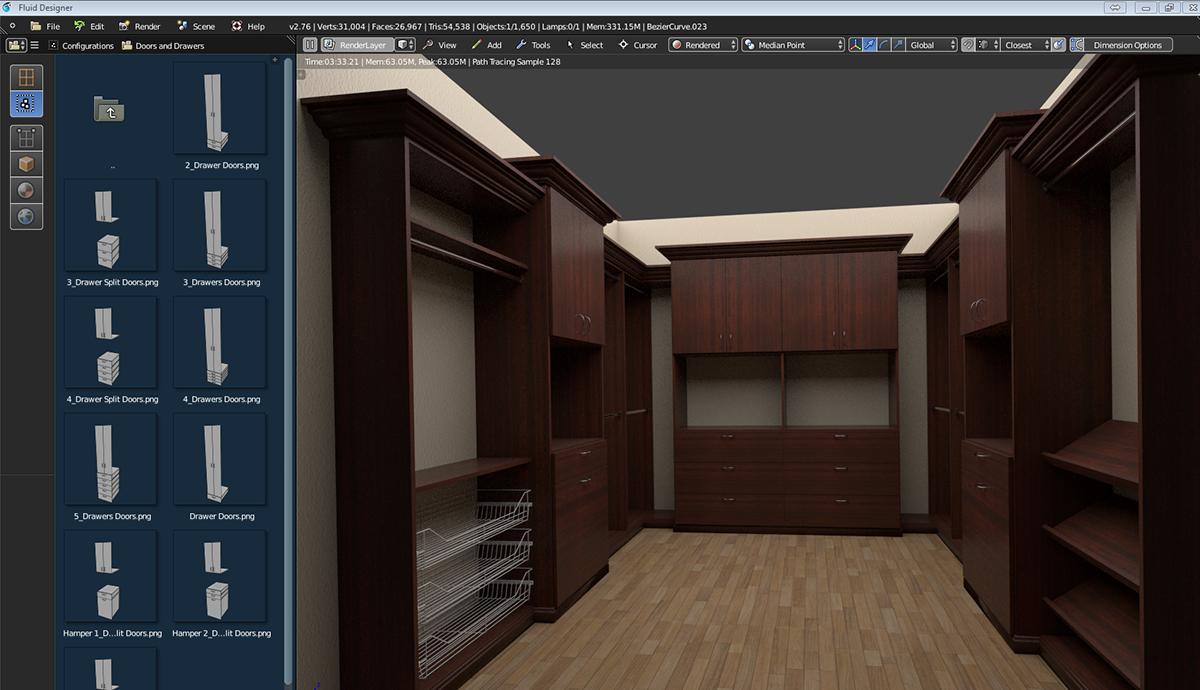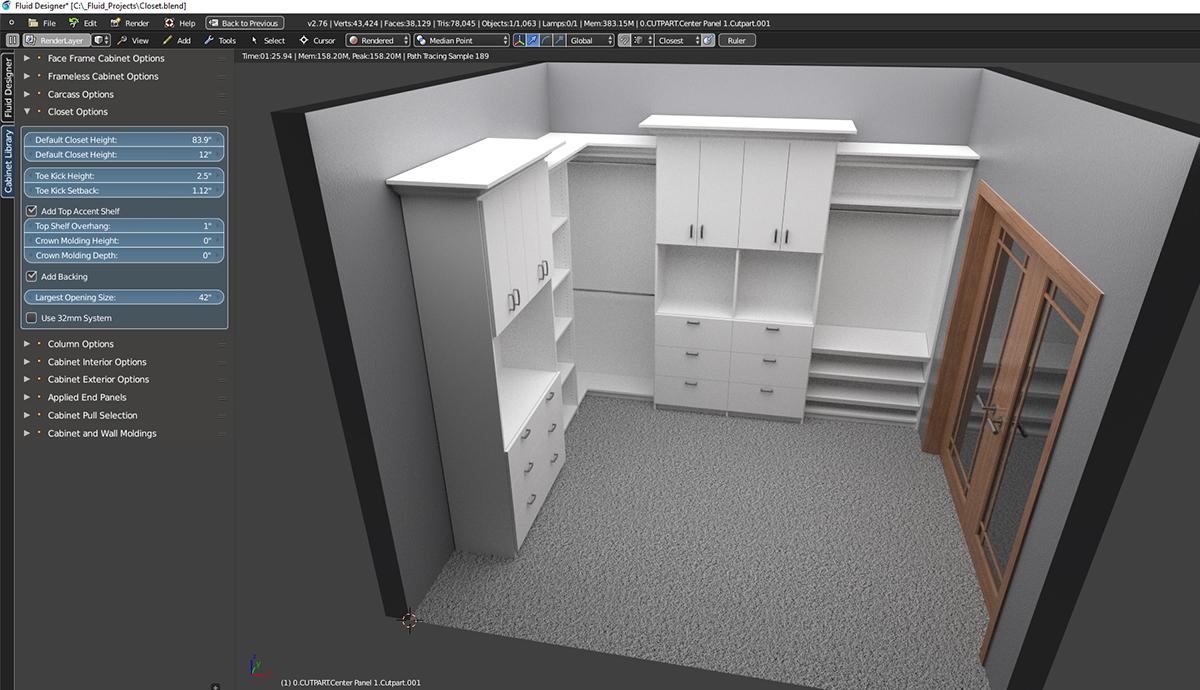 CENTRAL POINT, Oregon -  Cabinetry and manufacturing software developer Microvellum Inc., announced it will unveil major enhancements applicable to closet design for its Fluid Designer software, at the upcoming Cabinets & Closets Expo in Pasadena, California on March 23– 24, 2016.
Microvellum's Fluid Designer Software is based in Blender, a 3D animation suite used by artists, interior designers, gamers and video editors, and features a design experience like no other software available in the woodworking industry. 
"Our team has been working hard on Fluid Designer to provide a solution for closet manufacturers and designers for the last three years," says David Fairbanks, Director of Operations for Microvellum, Inc. 
"Over the course of the last year or so, we took our product to the next level by working with leading closet and cabinet manufacturers to refine Fluid Designer and streamline the solution from the front-end to the backend – one seamless integration from the design to the finished product." Continued Fairbanks.
"We are very excited to be able to unveil this new technology to the closet manufacturing community at the Cabinet & Closet Expo next month."
With the seamless connectivity to Microvellum's manufacturing engine, the Fluid Designer platform has the capacity to be a total solution for manufactures with dealer networks for closets, face frame or frameless style cabinets. 
About Cabinets & Closets Expo
Held annually, Cabinets & Closets Conference & Expo brings together total storage solutions event for manufacturers, designers and specifiers of custom cabinets, closets, garages and other organization products. The event is also well-attended by custom and production woodworkers and woodworking machinery companies.
The Cabinets & Closets Conference & Expo event will be held March 22-24, 2016 at the Pasadena Convention Center in Pasadena, California. Microvellum will be exhibiting in booth: 218 
www.cabinetsandclosetsexpo.com
Have something to say? Share your thoughts with us in the comments below.