Cabinet solutions help custom shop keep up with demand
By NorthPoint Cabinetry
July 21, 2022 | 3:54 pm CDT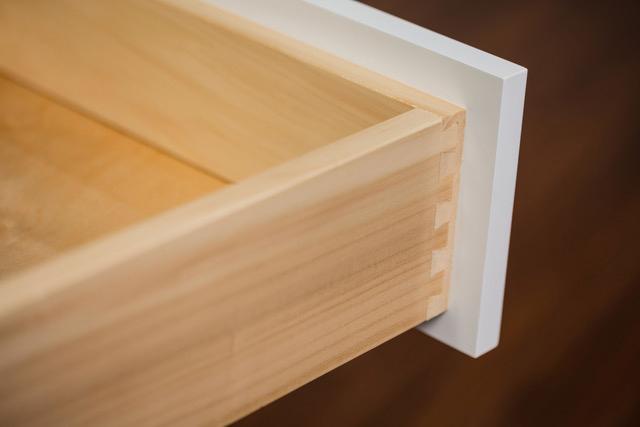 This article was submitted by NorthPoint Cabinetry
As people spent more time living and working at home due to the Covid-19 pandemic, the functionality of space and storage became more immediate issues.  The result has been a boom in home remodeling for everything from DIY projects to major home remodels.  Whether the project was for a kitchen, bath, family room, or home office, cabinetry was often a central component.  While this was initially good news for custom cabinet makers, many found themselves overwhelmed and looked for ways to capitalize on the opportunity to sell more cabinetry without jeopardizing their core custom business. 
"We were desperate," said Michael Ogden, owner of Cabinets Direct in Pensacola, Florida.  Cabinets Direct was founded in 2000 by Ogden and Doug Durham, cabinet builders and friends for over 30 years.  They build and install cabinets for a wide range of projects from fully custom residential to multi-family dwellings and light commercial.  Briefly, in 2006-2008, Cabinets Direct imported cabinets from Asia but determined that the quality was not where it needed to be, so they stopped offering them to customers. 
As the growth rate of the business accelerated in 2021, Ogden and Durham looked for a solution to meet the demand without sacrificing quality.  "We talked to a builder customer who was buying NorthPoint Cabinetry®.  He showed us a sample, and I was impressed. The paint finish was excellent, and the bottom panel of the dovetail drawer boxes were half-inch thick plywood; most others have only a quarter-inch.  We decided to give it a try and have been very pleased," said Ogden.
NorthPoint Cabinetry quality starts with premium-grade lumber and designs that incorporate durability.  Every detail is carefully considered to ensure the cabinets meet the highest quality standards.  Interior hidden reinforcements, like solid wood corner blocks and strategically placed pocket screws, help reinforce the structural integrity of the cabinets.  NorthPoint Cabinetry interiors are clean and finished with no visible fasteners similar to quality custom cabinetry.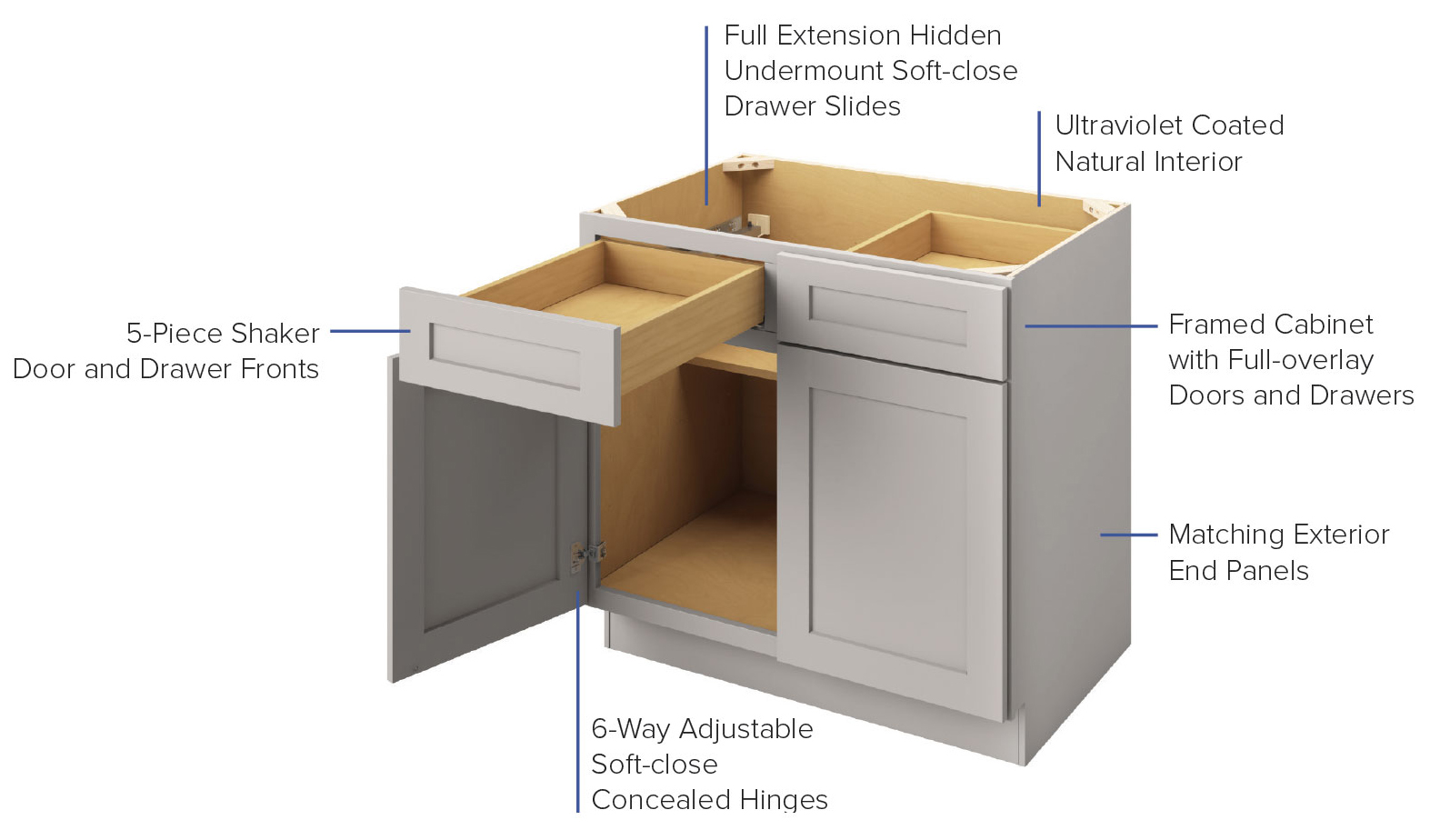 Since late 2020, Brian Rushing of Blu Cabinetry in Tallahassee, Florida, has found meeting customer demand, especially challenging due to labor and material shortages.  "Since jobs may be quoted 3-6 months before the order is actually placed, it's important that timelines I give to my customer are correct.  I don't want to have to go back to a builder and have to re-quote the job because a manufacturer cannot supply the cabinets when promised."  Manufactured in North America, NorthPoint Cabinetry has an advantage over suppliers shipping from manufacturing facilities in Asia.  Most orders ship within days from centrally located warehouses throughout the United States.  "NorthPoint Cabinetry does the best job of inventory management that I've seen," said Rushing. 
NorthPoint Cabinetry's QuickBuild™ engineering is another valuable feature for cabinet makers who need to keep their skilled labor working on custom projects while providing a hands-on experience for less skilled employees.  The QuickBuild designation refers to the innovative engineering that makes NorthPoint Cabinetry fast and easy to assemble with minimal tools or experience.  During in-house product testing, most individuals were able to assemble a cabinet in under eight minutes.
NorthPoint Cabinetry offers two distinct cabinet collections, the Premier and the Essentials.  The Premier line includes the Maui and Catalina door styles.  Premier cabinets feature six-way adjustable drawers, concealed hinges and include upgraded soft-close doors and drawers.  The Maui style features a full-overlay 5-piece front door and drawer with a twist of character.  The door detail creates a graceful balance between traditional and contemporary.  The Catalina style features a full-overlay 5-piece Shaker door and drawer fronts. The Essentials collection includes the Hatteras door style which offers a clean line, partial-overlay Shaker-style 5-piece door, and slab drawer fronts.  Both lines are available in Polar White, Pebble Grey, and Espresso finish.  The Catalina and Maui door styles are also offered in a Slate finish.
Meeting the challenges of demand during the pandemic has required Cabinets Direct and Blu Cabinetry to find solutions that not only address the immediate need but also potentially grow their business in the long term.  Working with a trusted manufacturer is important because it's their reputation on the line.  "I've worked with several other manufacturers, and overall, the engineering of NorthPoint Cabinetry is superior to other products," said Rushing. 
NorthPoint Cabinetry is the solution for pros who know quality. Learn more at NorthPointCabinetry.com.
Have something to say? Share your thoughts with us in the comments below.