Decorative overlays overview
April 13, 2020 | 9:29 am CDT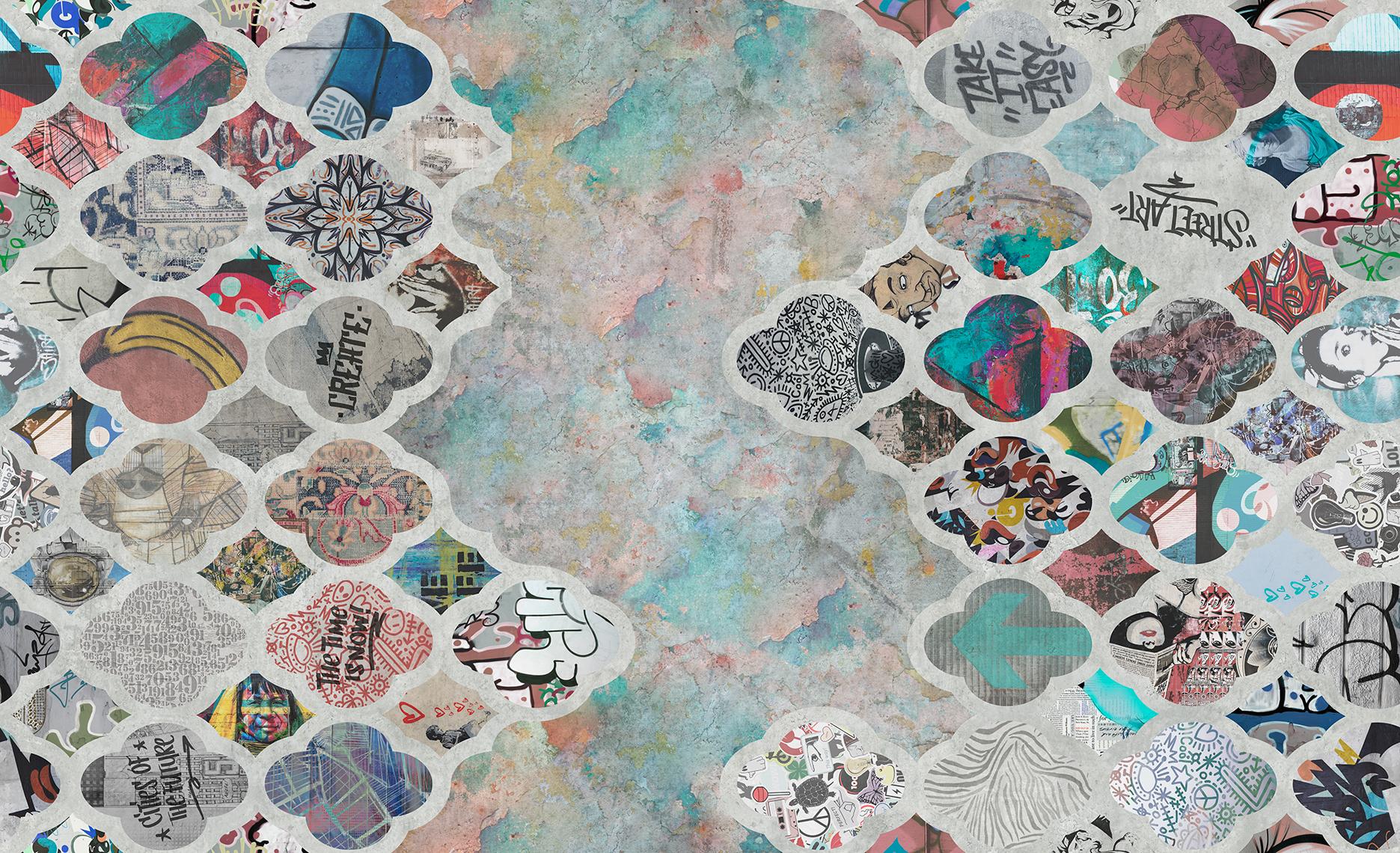 Photo By Uniboard's Studio Urban Art
Decorative surfaces can be broadly separated into two groups – overlays and coatings – and are applied by various techniques to panel products like particleboard, medium density fiberboard (MDF) and hardboard. Provided by the Composite Panel Assn., a brief overview of the different types of overlays is presented below.
Thermally fused laminate (TFL), once known as thermally fused melamine or TFM, is made by fusing a resin-impregnated sheet of décor paper directly to a substrate. Surface textures are created with steel press plates that emboss the decorative overlay to heighten the realism of wood grain, stone or abstract designs. TFL decorative panels are widely used in flooring, office furniture, closet system components, store fixtures and cabinets.
Known as rigid thermoformable foils (RTF), 3D laminates (3DL) and 2D laminates (2DL) are thermoplastic film overlays. 3DLs can be seamlessly membrane pressed or vacuum formed around contoured components, including edges, and can be solid or embossed with patterns. Common uses for 3DL are store fixtures,POP displays, hospitality, healthcare, office furniture, and cabinet door/drawer fronts. 2DLs can be solid colored, reverse printed or top printed with an overlay based on end use requirements. Common uses include RVs, vertical surfaces for retail fixtures, cabinets, flooring, and residential components.
Decorative foils are also called impregnated papers. Specifiers choose decorative foils for their sharp print fidelity; wear-, stain- and water-resistant qualities; ease of maintenance and durability as well as their cost-effectiveness and machining and manufacturing characteristics. Common uses include cabinets and doors, furniture and cabinet surfaces, closet systems, store fixtures, RTA furniture, picture frames and profile wrappings.
Decorative papers, also known as light basis weight papers, can be printed with excellent quality and high-fidelity patterns. Optional chemical, optical, or gloss-matte embossing of these papers enhances the realism of woodgrain and natural patterns. Light basis weight papers are common in higher levels of value engineering and widely used in cabinets, store fixtures, paneling, shelving, closet systems, RTA and home office furniture.
High-pressure laminate is considered to be one of the most durable decorative surface materials and is available with special performance properties including chemical, fire and wear resistance. Special grades of HPL can be postformed around curved edges by application of heat and restraint. Due to its durability, HPL is a common choice for horizontal surfaces including flooring, countertops and desktops. It also performs well in horizontal and vertical applications for high traffic settings such as hospitality, office furniture, healthcare, retail casework, commercial interiors and educational facilities.
Wood veneer is available in a variety of domestic and imported species. Composite panels are an ideal substrate due to their surface qualities for being flat, smooth, uniform, dense and free of knots and grain patterns. Veneers are typically sliced between 1/50 inch to 1/25 inch (0.51 to 1.0mm) and available plain or with a paper or fleece backer that provides stability and strength. Common uses include edgebanding, RTA furniture, cabinetry, store fixtures and casegoods.
Source: Composite Panel Association. For information on panel products and decorative surfaces call 703-724-1128 or visit CompositePanel.org.
Founded in 1960, the CPA represents the North American wood-based composite panel and decorative surfacing industries on technical standards, industry regulation, and product acceptance. CPA General Members include the leading manufacturers of particleboard, medium density fiberboard (MDF), hardboard and engineered wood siding/trim in North America, representing more than 92% of industry manufacturing capacity.  CPA also operates the largest laboratory testing and certification program for composite panel products in North America, and the first one approved by the California Air Resources Board.
Have something to say? Share your thoughts with us in the comments below.