Weima helps AWFS Fair destroy responsibly
May 30, 2019 | 2:35 pm CDT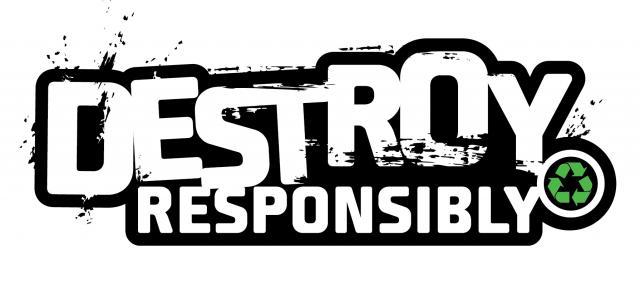 LAS VEGAS – Weima will once again be leading the effort at AWFS Fair to Destroy Responsibly, and attendees can follow the green carpet to see how.
Weima is part of the recycling movement, manufacturing machines that can shred production waste in a variety of industries—paper, metal, plastic, and textiles to name a few. The wood industry offers a lot of opportunity for manufacturers to repurpose their scrap in a way that benefits the environment by diverting reusable waste from a landfill or at least minimizing the number of loads of end cuts or rippings that a company must haul off each week.
The best place to show woodworkers truly how easy and beneficial it can be to have a shredder in an operation is to show how useful these machines can be. Behind the Las Vegas Convention Center trade show hall, there will be a Weima WLK13 single-shaft shredder in operation. The machine itself will be shredding the wood waste that is generated on the show floor during demonstrations.
The partnership is a collaboration between Weima, AWFS, Freeman, Las Vegas, and Repurpose America. The wood scrap will be collected by Freeman staff on the show floor and brought out to the shredder where it will be sorted. The solid wood material from the show floor will be shredded and used as ground cover around the Las Vegas campus of the University of Nevada. The laminate, particle board, and other pressed wood that contains glue or is treated for chemicals will not be used as ground cover and will instead be disposed of in other ways.
Weima can be found in booths #8914 and #8116, as well as behind the tradeshow hall. Follow the green carpet. See https://weima.com/us//.
Have something to say? Share your thoughts with us in the comments below.