Thermwood reveals even more features for its AI-equipped CNC at AWFS
August 15, 2019 | 11:13 am CDT
LAS VEGAS - Thermwood debuted new features for its Cut Ready series during its 2019 AWFS demonstration, which took place in July at the Las Vegas Convention Center.
The Cut Ready Series includes the Cut Ready 43 and the Cut Center, both of which can be operated as a traditional CNC. These machines are equipped with a cutting edge, artificial intelligence engine built inside the Cut Ready control, an AI programmer that the company has named "Artie".
One of the updates is called "Combination Cabinets", which creates a single structure comprised of multiple cabinets. Users can choose from many different options for these sections from one or two doors, with/without drawers, false fronts, open sections, slotted areas for storage as well as numerous other variations.
By customizing the size and style of each opening with this update, users can now create endless combinations for both frameless and face frame kitchen cabinets. The company says this feature reduces machine time by 25 to 35 percent and part count by 50 percent or higher, all without the need for a programmer or expensive design software.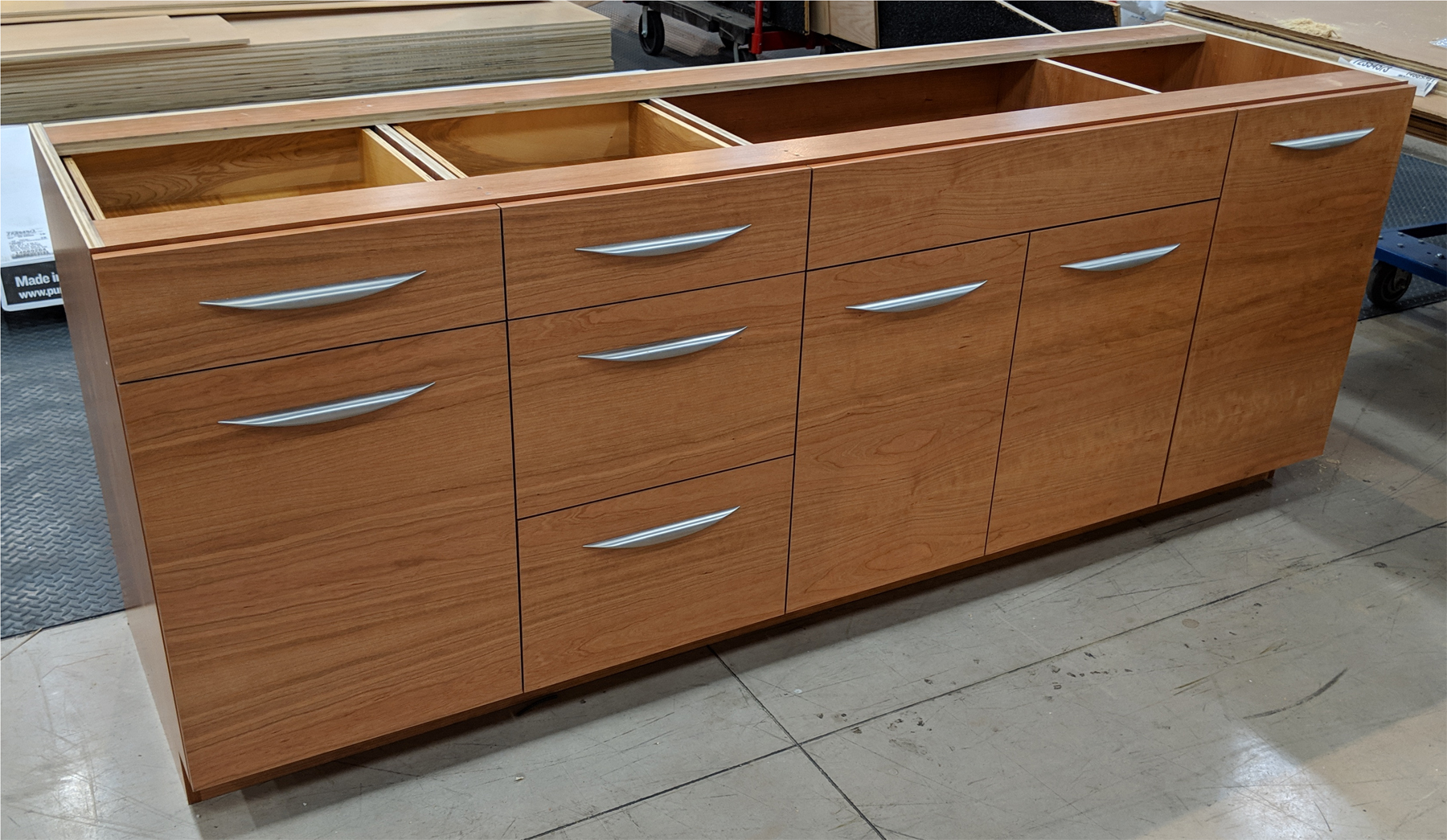 Another new update includes drawer box joint improvements to the Cut Ready's dovetail drawer box application. The company says it has been refined to provide users with the highest precision fit and accuracy possible for dovetail construction.
The final update includes the ability to generate a dimensional listing of all face frame parts. The company says this listing provides both length and width of all parts.
For existing Cut Ready customers who bought the Cut Center before these additional features were available, the company says the next free system update will allow users to have access to them.
Have something to say? Share your thoughts with us in the comments below.