Come see new products with Vision
July 12, 2023 | 2:39 am CDT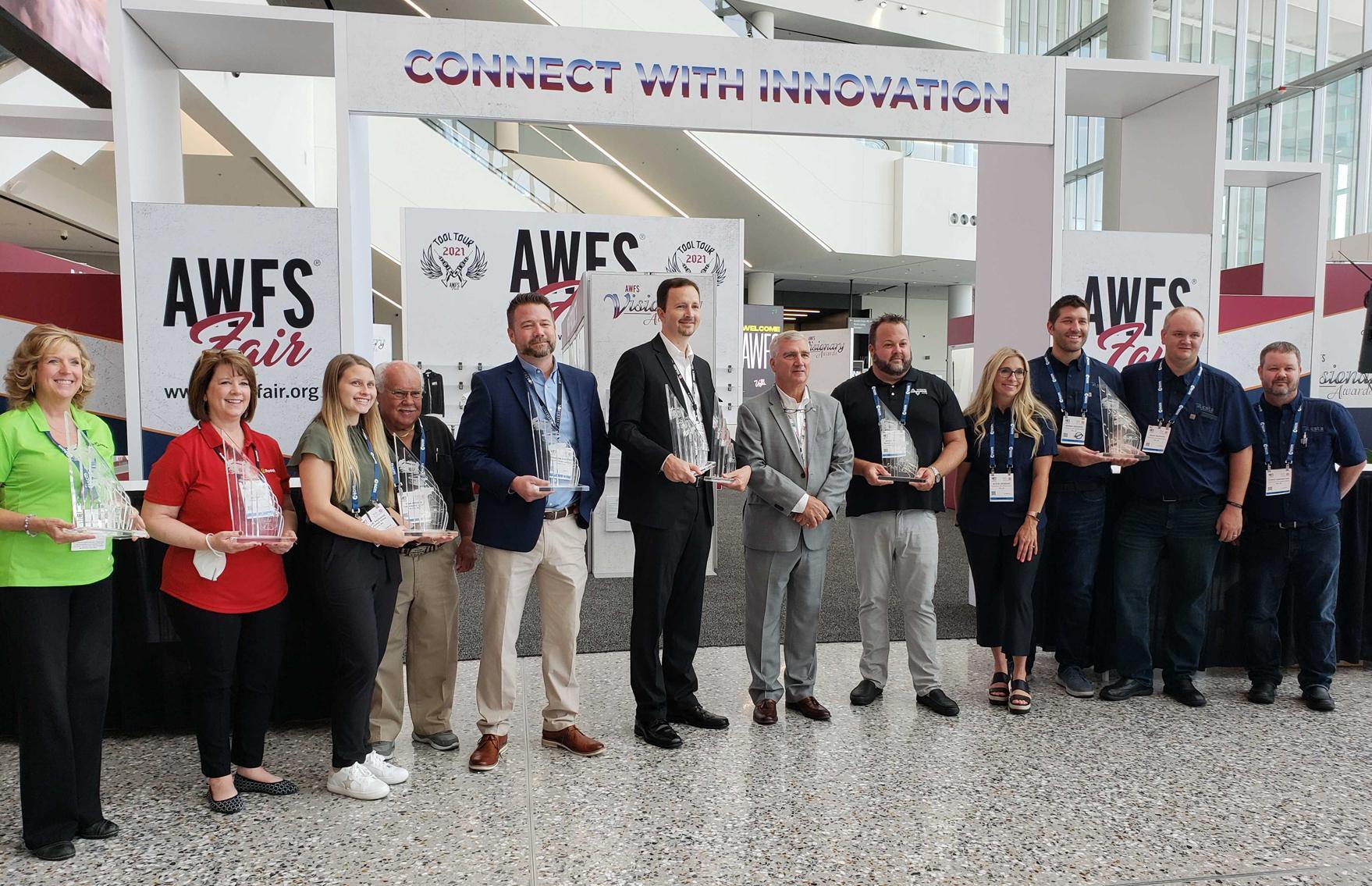 Photo By AWFS Fair
Robots, automated finishing, unique tooling and keep-your-workers safe technologies were just some of the winning products highlighted at the 2021 AWFS Fair. 
For 2023, will it be products that promote artificial intelligence or sustainability, large and sophisticated CNC equipment, or will the award go to a simple device that solves everyday problems?
Among the hundreds of products on display at AWFS this year, which handful of unique products will take home the honors this year?
To find out, visit the Visionary Awards showcase that will be located in the main lobby in front of the West Hall during AWFS 2023 this July 25-28 in Las Vegas.
The AWFS Fair Visionary New Product Awards recognizes exhibitor

s for innovation and new-to-market products, which includes any product that has been introduced to the industry since the 2021 AWFS Fair. 
All companies whose entries are accepted will have its product featured in the Visionary New Product Showcase for the duration of the show. 
Products go head-to-head in the following categories: 
components; 
software; 
industry 4.0; 
raw materials; 
plastic machinery/supplies; 
tooling; 
machinery under 50K; 
machinery over 50K; 
power tools and hardware. 
Winners are selected by a panel of third-party judges.
Even more awards 
The Visionary Awards are not the only award program at the 2023 AWFS Fair show.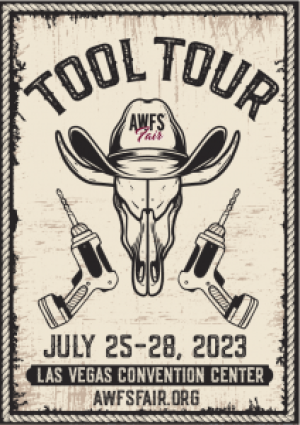 New this year is The Maverick Award, which is the headline award for the show's Tool Tour Program.
The Maverick Award will honor excellence in marketing strategy and execution for the Tool Tour.  The competition will recognize one qualifying exhibitor based on a variety of criteria within seven different categories. 
The Tool Tour highlights manufacturers and suppliers of hand and power tools and small equipment, which are essential product categories for all woodworking manufacturers, regardless of shop size. All participating exhibiting booths act as Tour stops. 
Tomorrow's leaders will also be highlighted in the Fresh Wood student furniture design competition.
Outstanding construction and design achievements by students from leading high school and post-secondary woodworking programs in North America will be prominently displayed at the show, and winners will be announced at an Award Ceremony at the Fresh Wood Display. 
Have something to say? Share your thoughts with us in the comments below.