Technology, Supplies and Education Available at AWFS 2015
June 2, 2015 | 3:39 pm CDT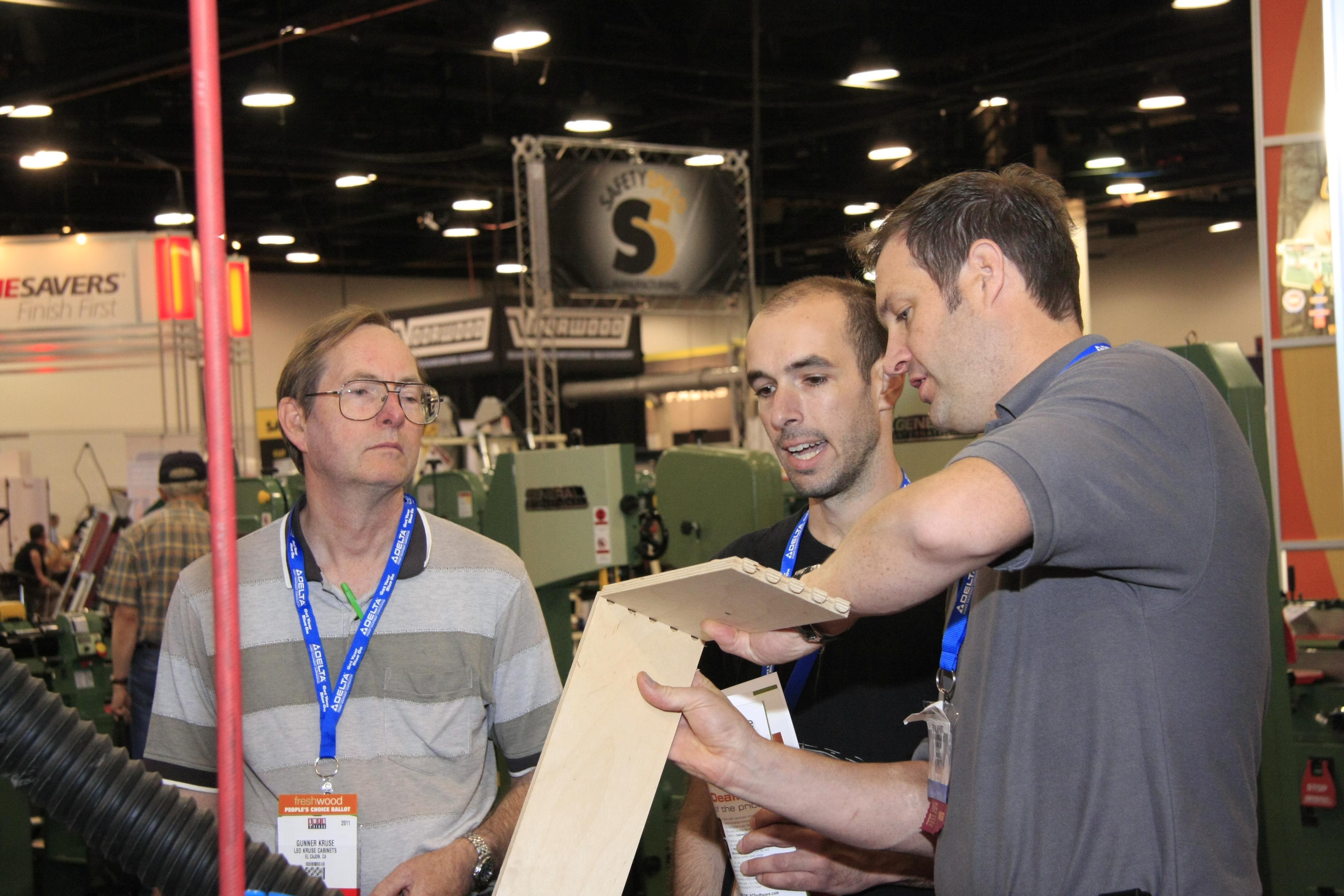 AWFS Fair 2015 hits Las Vegas, NV, this summer from July 22 to 25 at the Las Vegas Convention Center. Woodworking machinery manufacturers and suppliers will display the latest advances and developments in equipment technology and product supplies.
Business is booming for many large and small wood products manufacturers and the biennial event provides those shop owners and manufacturing executives a chance to network and pick up best practices tips from industry experts. What's more they can discover new machinery and supplies to develop products faster and more efficiently.
Educational opportunities abound with AWFS' comprehensive education program, the College of Woodworking Knowledge (CWWK), which provides in-depth coverage of the many issues impacting the woodworking industry.
Also, SMART! Seminars is back. AWFS' popular technical sessions that take place on the show floor returns this year with a host of topics to keep attendees abreast of new technology applications, machine processes and much more.
2015 Award Programs
AWFS announced a redesign for its Best of Show trophy for Fresh Wood, the show's student design competition. The original design, created by famed woodworker Sam Maloof in 2003, featured a sculpture of his iconic rocking chair arm.
"This new approach to the Fresh Wood Best of Show trophy will now highlight other woodworkers and give the Best of Show recipient a truly one-of-a-kind and memorable piece to recognize his or her achievement," said AWFS Assistant Eduction Director Adria Torrez.
Marquetry expert Paul Schürch will unveil the 2015 design during the awards ceremony on Friday, July 24.
And for the first time AWFS is introducing a student woodturning competition at the event. The inaugural Turning to the Future  contest received more than 40 entries and is hosted by the American Association of Woodturners (AAW).
Every other year AWFS also recognizes creativity and innovation as well as leadership in green/environmental product development with its Visionary New Product Awards. Entries are evaluated, by a panel of judges, on quality, production impact, practicality, innovation and user-friendliness.
Other highlights for the 2015 show include: Special Guest Speaker, John Bassett, III, whose fight for the wood industry was told in the New York Times bestseller, "Factory Man," Thurs., July 23, 8:00 a.m.
Acrylic Tank Manufacturers Wayde and Brett from the hit show "TANKED," will appear Friday, July 24 at 10:30 a.m. on the AWFS Stage.
AWFS Fair Plastics Program, a new program providing special emphasis on plastics and plastics fabrication; and the AWFS Fair Stage, located on the show floor it will feature mini-presentations, demos, celebrities and much more.
Show hours are 9 a.m. to 5 p.m. Wed. through Fri. and 9 a.m. to 3 p.m. Sat.
Woodworking Network at AWFS
The official publisher of the official AWFS 2015 show directory, Woodworking Network also will publish the AWFS 2015 Show Daily, produce live at-show videos and provide daily news updates live from the show floor.
Have something to say? Share your thoughts with us in the comments below.