Doucet Introduces New Automatic Bundle Strapping System
September 4, 2013 | 4:47 pm CDT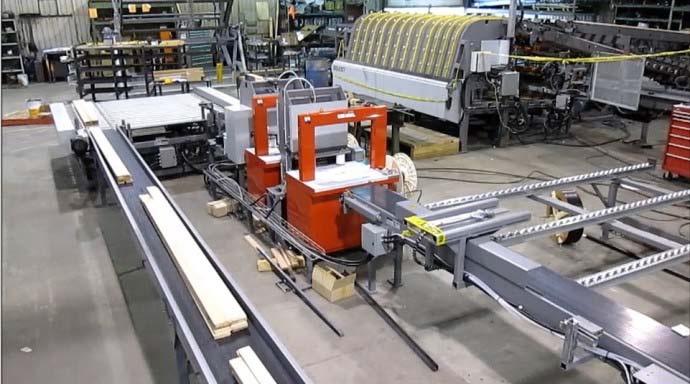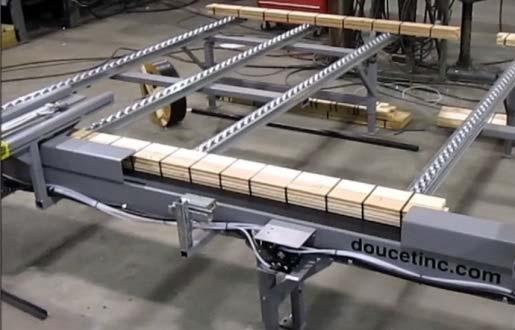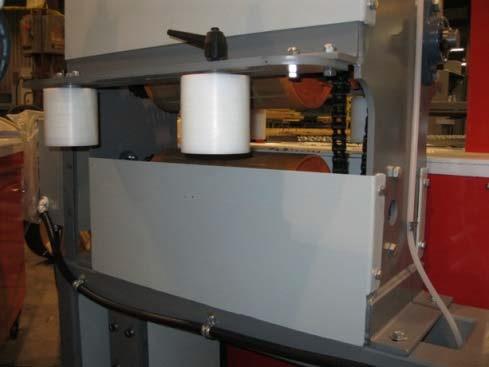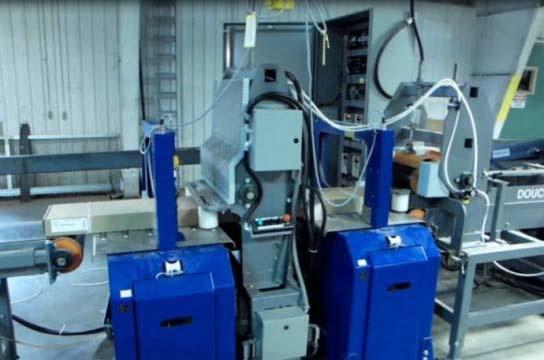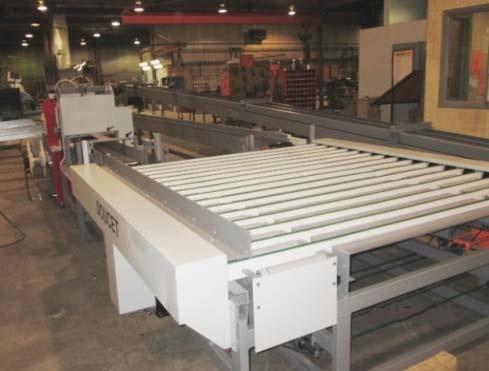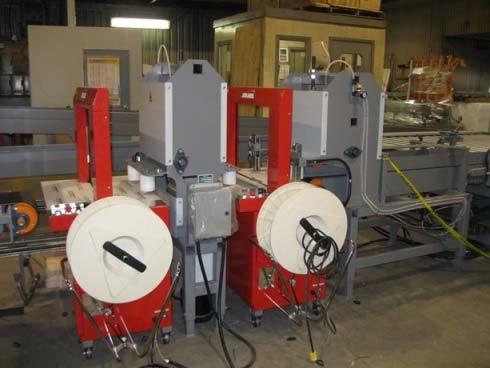 DAVELUYVILLE, QUEBEC -- The Ezypac 400 Automatic Bundle Strapping System from Doucet Machineries is designed for use in a variety of applications including use with the Ezypac 100 and Ezypac 200 Nesting Modules. Upon exiting the Ezypac 100 or 200 Nesting Modules, nested bundles of flooring are handed off to the Ezypac 400 Bundle Strapping System. It can be configured to automatically feed one or two strapping machines operating simultaneously, then strapped bundles are ejected on a gravity conveyor, ready to be palletized according to a bundle's respective flooring grade.
Features of the Ezypac 400 include a receiving belt conveyor with adjustable sides and a top motorized roll to ensure compression of the pack before its hand-off to a user's banding machine or machines (banding machines are not included) and an interface cable for activation of the banding cycle by the Ezypac controller. The Ezypac 400 is compatible with a variety of banding machines with or without built-in conveyor tops. Manyx Automatic Palletizers are available, says Doucet, for high volume systems.
Other options include an optional second compression roller, available for use with a configuration featuring multiple strappers. Single, dual or multiple palletization ramps are available upon request. For additional information, visit the company's website at DoucetInc.com.
Have something to say? Share your thoughts with us in the comments below.