Woods Students Learn Fundamentals at MATC
December 12, 2011 | 12:31 pm CST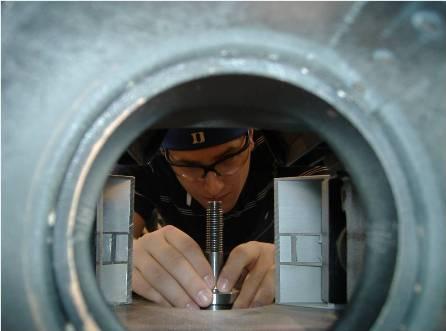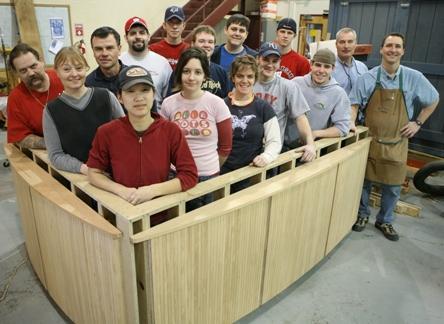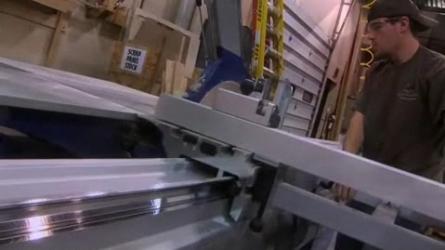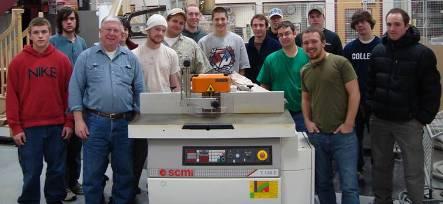 The Cabinetmaking and Millwork program at Madison Area Technical College (MATC) in Madison, WI, has been a  WoodLINKS USA site since 2005. Our one-year training program provides students with the knowledge and skills necessary to plan and complete cabinetry, furniture and millwork projects. Students learn to work with prints, specifications and shop drawings. Emphasis is placed on selecting proper materials, determining the best procedures, manufacturing parts to specification and assembling and finishing individual projects.
In our state-of-the-art lab, students learn the fundamentals of working with wood, from planning a project to adding the finishing details. From traditional woodworking equipment and hand tools to the latest CNC machinery and software, students learn to plan and process wood in the most efficient manner. With two WCA Certified Instructors on staff, students are able to obtain Green Level Certification through the Woodwork Career Alliance.
Our program is currently pioneering a unique, online self-directed curriculum which allows students to learn at their own pace. Machine use and theory can be learned outside of class, leaving more time for students to take advantage of valuable lab time. Madison College recently approved a building and remodeling plan which will double our classroom and lab space by 2014. We receive tremendous industry support as machinery manufacturers and suppliers have contributed almost a million dollars in equipment, software and supplies over the past decade to the Cabinetmaking & Millwork program.
Through partnerships with area businesses and local and state agencies, students gain practical experience on a variety of larger scale projects. Students work in teams to plan, estimate and execute these projects. Our graduates have found employment throughout Wisconsin and around the U.S.
To learn more about our program and see pictures of our facility, visit us at http://matcmadison.edu/plus/cabinetmaking-millwork or like our Facebook page: Wood Moves
About MATC-- Cabinetmaking & Millwork

Patrick Molzahn, Program Director and Jeff Malzahn, Lead Instructor. Learn more about educational opportunites at MATC.
Video Links
About WoodLINKS USA
WoodLINKS USA is an industry driven, secondary and post-secondary woodworking partnership program, helping to build and maintain a strong, skilled workforce so that U.S. manufacturers can remain competitive in today's challenging economic environment.
WoodLINKS USA helps provide the wood manufacturing industry with the necessary skilled workers to remain competitive at the entry and middle management levels. WoodLINKS USA helps woodworking industry businesses foster development and expansion of wood production education programs within local and regional secondary and post-secondary educational systems.
Have something to say? Share your thoughts with us in the comments below.