Vigilant Woodworks Remakes Historic Tobacco Shop
April 17, 2012 | 3:13 pm CDT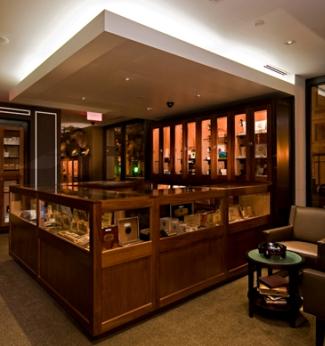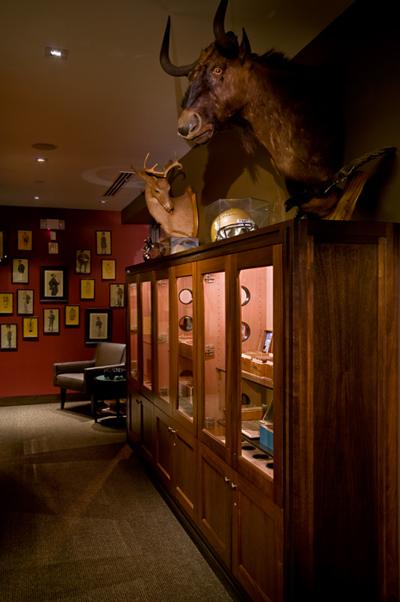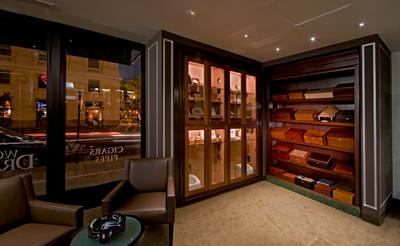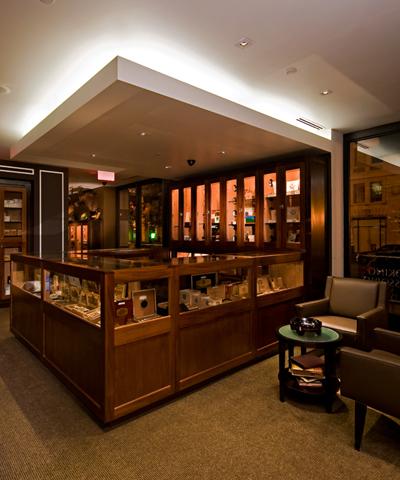 WASHINGTON, DC - Vigilant Woodworks, a manufacturer of fine cabinetry and woodwork, was selected to design and build the interior displays and shelving units for the new home of Washington, DC's oldest tobacco shop. Dover, NH-based Vigilant specializes in attractive short- and long-term storage solutions for fine wines and cigars.
W. Curtis Draper made the best of a bad situation when it had to move out of the District of Columbia location where it had done business for 20 years. Its new location, next to the White House gift shop, is twice as spacious as the old store, and features Vigilant Woodworks' custom-designed mahogany millwork and cigar display cases - along with a walk-in cigar humidor.
W. Curtis Draper Tobacconist was founded in 1887 by William Curtis Draper. It is the oldest full service tobacconist in the District of Columbia and the third oldest in the United States. Drapers offers a full array of cigars, pipes, pipe tobacco, and smoking accessories to a national clientele.
Superior expertise in fine cabinetry and cigar storage made Vigilant Woodworks a natural choice to manufacture the new store's interior displays, counters, and cigar storage solutions. Vigilant's designers worked with owner Matt Krimm and DC-based project designer and architect, Elizabeth Hafner from Collective Architecture, to create an impressive entrance and shopping space designed to be both inviting and comfortable.
"Ironically, the challenges of the last few months have led us to create a space that will allow us to carry more product and provide a better experience for our clientele," says Krimm. "As the saying goes, what doesn't kill you makes you stronger."
Wood-and-glass display cabinets, constructed of Moabi mahogany, and wall panels of black melamine give the shop a "gentleman's store" look. Spanish cedar shelving displays the desktop humidors and other premium cigar and pipe products.
The cabinets are humidified with custom Guardian electronic humidification systems, and there is a walk-in humidor for storage of the extensive fine cigar collection. Stylish seating areas were added to accommodate up to 10 shoppers, a luxury they couldn't have in the smaller store.
Vigilant Woodworks is a premier manufacturer of fine wood products specializing in high-end wine storage and cigar storage furniture and displays for both residential and commercial settings. We design and manufacture cigar humidors, cigar cabinets, wine cellars, wine racks, wine cellar doors, and wine cellar cabinetry. Designed and built in the United States, all of Vigilant's products are backed with what we regard as the industry's best warranty. 
Kay D. Harrison is Marketing Specialist at Vigilant Woodworks, Dover, NH. For more information, call 888-812-4427 or visit www.vigilantinc.com
Have something to say? Share your thoughts with us in the comments below.