Greener construction to reduce CO2 intensity in materials like concrete
April 2, 2017 | 9:54 pm CDT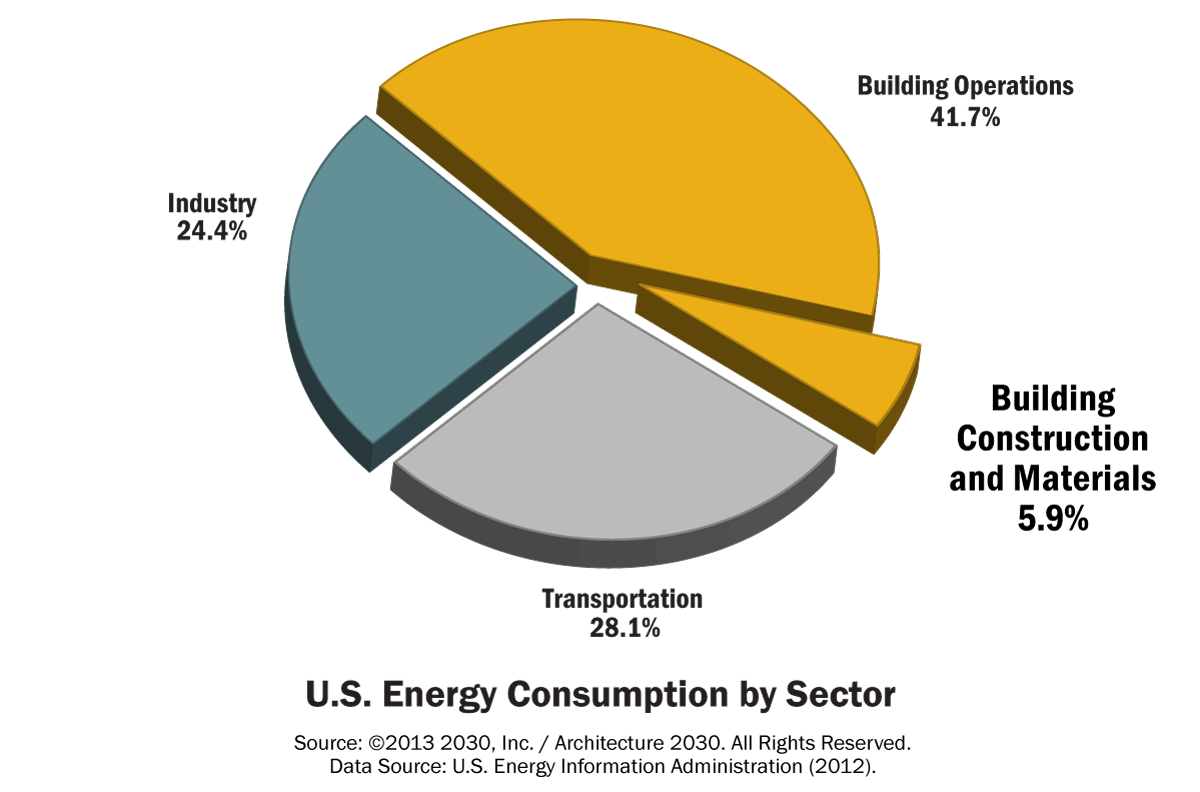 According to Architecture 2030, buildings consume nearly half of all the energy produced in the United States and are the most significant source of greenhouse gas. Buildings are also responsible for 45 percent of CO2 emissions. It's up to both building designers and product manufacturers to tackle a problem of this magnitude.
Buildings are the major source of global demand for energy and materials that produce by-product greenhouse gases (GHG). The raw resource extraction, manufacturing, transportation, construction, usage, and end-of-life stages of building products each generate significant GHG emissions.
To accomplish this, Architecture 2030 issued The 2030 Challenge for Products asking the global architecture, planning, design, and building community to adopt the following targets:
"There has been a significant movement in the architecture community to reduce the carbon footprint of the building sector," said Edward Mazria, CEO and Founder of the Architecture 2030 Challenge. "Yet, to fully achieve our goal for the building sector to become carbon-neutral by 2050, manufacturers like USG must quickly rise to the occasion and develop sustainable, low-carbon and zero-carbon building materials."
Concrete, particularly due to its cement content, has the largest building product carbon footprint. About 5% of all global greenhouse gas (GHG) emissions come from cement. "When it comes to building products, reducing the carbon footprint from concrete is one of the most significant actions that the building sector can take." -Ed Mazria, founder of Architecture 2030.
Shortly after Architecture 2030 issued the 2030 Challenge, it found its first adopter in the over 80,000 member American Institute of Architects. In May 2006, Architecture 2030 worked with the Mayors of Chicago, Miami, Seattle and Albuquerque to introduce a resolution (Resolution #50) to the U.S. Conference of Mayors adopting the 2030 Challenge. In June 2006, the U.S. Conference of Mayors unanimously approved the resolution. To date, the 2030 Challenge has made a significant national impact and has been taken by many organizations including: The U.S. Green Building Council, The American Society of Heating, Refrigerating and Air-Conditioning Engineers, Royal Architectural Institute of Canada, Ontario Association of Architects, Congress for the New Urbanism, American Solar Energy Society, Society of Building Science Educators, Association of Collegiate Schools of Architecture, National Wildlife Federation, Union Internationale des Architectes, American Society of Interior Designers, and numerous universities, businesses, professional offices, and organizations nationwide.
Have something to say? Share your thoughts with us in the comments below.