American Elm Slab Really Takes a Shine
August 31, 2015 | 3:40 pm CDT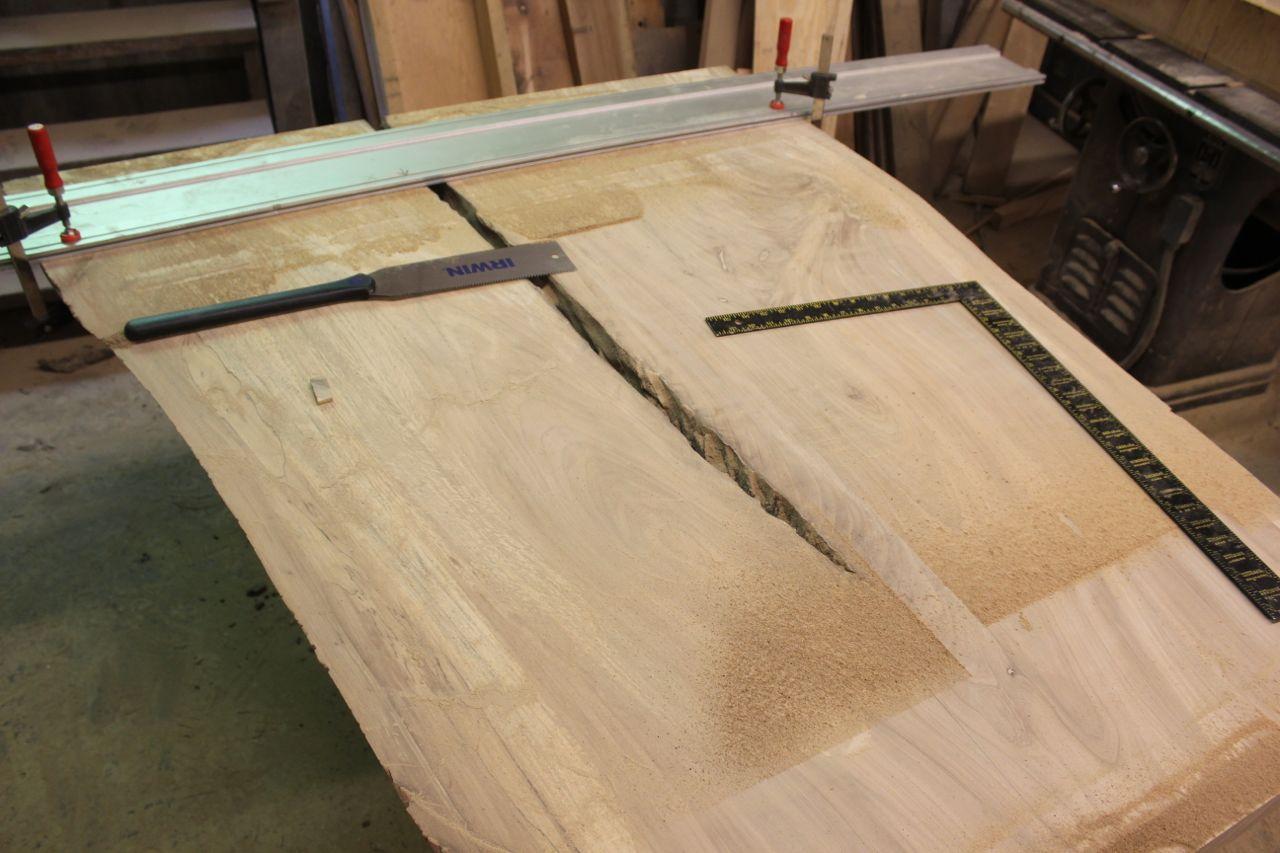 A few years ago I cut a huge American Elm log into slabs and quickly sold all of them except one piece that ended up being short after hitting a few nails. The nails dulled the sawmill too much to finish the cut, so I just cut the slab off at about five feet long and salvaged what I could. All of the other slabs where long enough to make large tables while this one struggled to find a home, until I got a request for a kitchen peninsula top.
I flattened the slab on the Lucas mill and sanded it by hand since it was too wide to fit through the wide belt sander. It wasn't until I sprayed the first coat of finish on it that I realized how nice it was and was reminded why I like American elm so much.
The slab had a great shape with a beautiful crack down the middle and the edges had tons of character too with ridges and bumps down the entire length. But, what really made it stand out and grab your attention was the figure of the wood and its chatoyance, or the way the light bounces off of the surface. The finish has great depth and changes in brightness as you walk around the piece. It reminds me of satin sheets with ridges that reflect ribbons of light. It is really something that you need to see in person.
Here are some before and after photos of the slab.
Have something to say? Share your thoughts with us in the comments below.