Video: The art and craft of Forust 3D printing
February 18, 2023 | 11:37 am CST
BURLINGTON, Mass. – A 45-second video by Forust shows how a 3D printer using digitally remastered wood can create complex and delicate wood components. 
The Forust wood filament combines sawdust with a bio-epoxyresin composite. The company says the process can produce a wide range of products from everyday home goods to high end architectural applications and from grainless wood to exotic grain structures. Parts and products made with Forusk can be sanded and finished.

Forusk is a subsidiary of Destop Metal, a manufacturer of 3D printers.

FDMC Editorial Director Will Sampson interview Ronald Rael, professor of architecture at UC Berkely College of Environmental Design and co-inventor of Forust for a podcast in July 2021.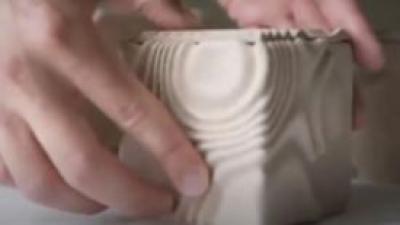 Have something to say? Share your thoughts with us in the comments below.